Yibin, Sichuan in China was rocked by a 6.0-magnitude earthquake on June 17, resulting in at least 12 dead and 134 injured.
And a 50-year-old man has been detained for spreading rumours that the deadly earthquake was caused by a giant dragon.
"The earthquake was caused by a dragon"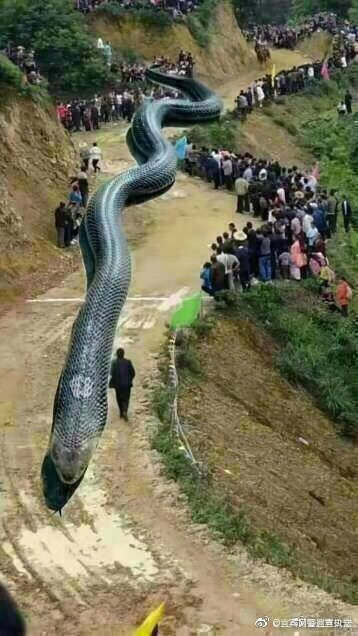 The manipulated image was first uploaded to Weibo by Zhang on the first week of July, following the earthquake in Yibin, Sichuan on June 17.
It appears to be huge snake emerging from the hillside, with hundreds of people nonchalantly standing by its side.
In the original post, the caption read:
An earthquake took place in Yibin has caused severe debris flow. A 120-meter dragon with a diameter of 1.5 meter jumped out of water at 2pm today, attracting thousands of people. Experts have flown here and said that this dragon has something to do with the earthquake.
The image quickly went viral on Chinese social media, "drawing much attention and causing huge panic", reported National Business Daily.
Some people were, in fact, convinced by Zhang's post, despite the poor quality of his photo manipulation.
Some reactions to Zhang's photo include:
"It's photoshopped but I believed in him."

"My grandma told me about this. She was upset after I told her that it was fake, saying that other people have seen it, and that it's my problem for fooling her."
Others who did not fall for it, naturally pointed out how the image has been poorly edited.
"It's so obvious that it's fake. Why would people still believe it?"

"It's more like an IQ test."
Suspect: "I did it just for fun"
Yibun Cyber Police quickly attended to the matter and arrested the suspect on July 3 in Chongqing, another city in Sichuan, according to the police's Weibo page.
The man confessed that he "did it just for fun" and he was "simply puffing".
He even wrote a letter of apology in light of the incident.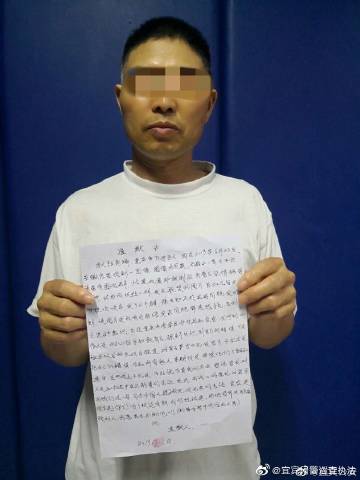 Zhang is currently under detention in Yibin, but the term of detention was not specified.
As one of the Weibo users commented: "He's really imaginative".
Top image from 宜宾网警巡查执法/Weibo
If you like what you read, follow us on Facebook, Instagram, Twitter and Telegram to get the latest updates.