Prime Minister Mahathir Mohamad is 94 years old.
His birthday falls on July 10.
He is the world's oldest prime minister.
Mahathir holds the distinction of being Malaysia's fourth and seventh prime minister.
Born in 1925 in Kampung Seberang Perak, Alor Setar, Kedah, he is the youngest of nine siblings.
Mahathir married Siti Hasmah Mohd Ali on Aug. 5, 1956.
He first became prime minister in 1981 at the age of 56.
He was the country's fourth Prime Minister then.
Mahathir then stepped down from the post in 2003 after being in office for 22 years.
Fifteen years later, after GE14 in Malaysia, he was re-elected prime minister after running on the opposition ticket in a shock election upset.
Well-wishers
Ahead of his birthday, online well-wishes poured in for Mahathir on his Facebook page on Tuesday, July 9.
They wished him good health and the wisdom to lead the country.
One well-wisher wrote on the comment section on one of Mahathir's posts, "Happy Birthday Dr Mahathir semoga Allah panjangkan umur Tun," which meant "May Allah give you a long life".
Another commenter wrote: "Salam ulang tahun ke-94. Semoga Allah membantu Tun membaiki negara."
This meant, "Happy 94th birthday. May Allah help Tun improve the country."
Mahathir's longevity
In past interviews, Mahathir attributed his longevity to adhering to a strict ethos of hard work, which keeps him mentally agile.
He is also a proponent of calorie restriction, where he advocates eating less and maintaining a slim physique.
He was once photographed with only a palm-full of white rice on his plate during one of his dinners.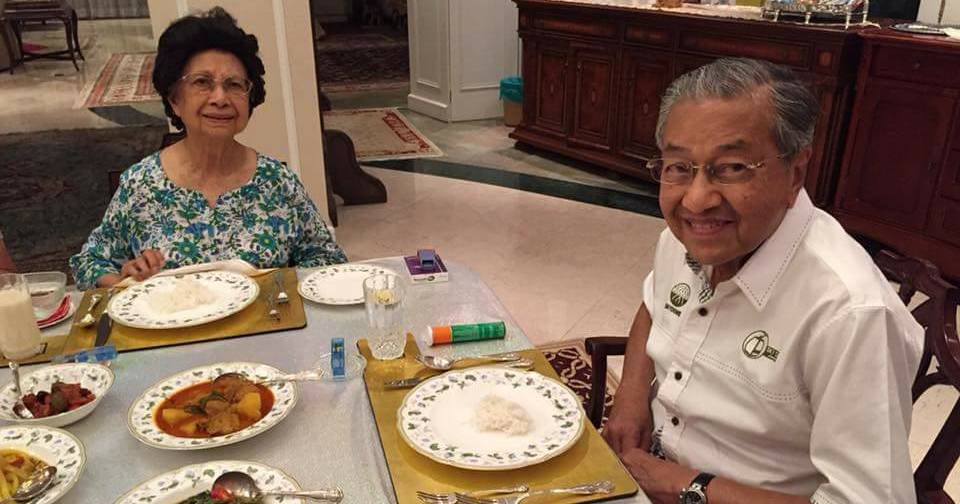 If you like what you read, follow us on Facebook, Instagram, Twitter and Telegram to get the latest updates.