Singaporeans who know this country inside out will be aware of online personality Kurt Tay.
Most people encounter Tay these days through his peculiar Facebook posts that share his obsession with wrestling, as well as penchant for eating on toilet bowls.
Others might of heard of him because of his breast implants, which he subsequently removed.
But it seems that fame and infamy has not done him much good, as a member of the public has reportedly gotten the flamboyant Tay fired from his security job.
Email sent to company
In an email sent by a member of the public to the company, Tay was criticised for his "indecent acts" and lack of regard for his fellow colleagues.
Here's a copy of the email that Tay somehow managed to get his hands on, and published on Facebook on June 19: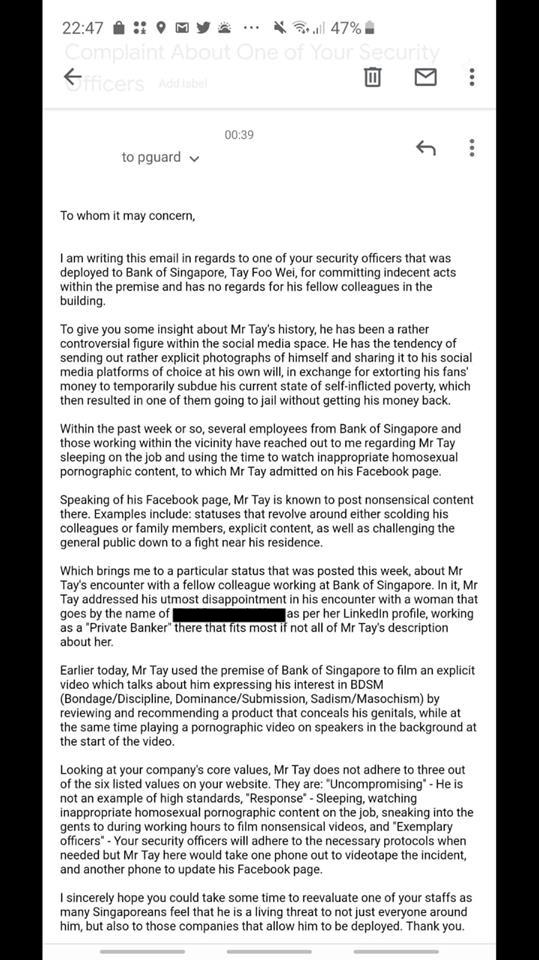 The email was uploaded by Tay with the following caption:

Tay labelled the email sender as a "hater".
Summary of email
The email started with providing some information on Tay's social media hygiene, which included allegations that Tay sent explicit photos of himself and asked for money from fans.
The hater then claimed that several employees from the Bank of Singapore had reached out to him regarding Tay watching pornographic content and sleeping on the job.
Tay had apparently also spoken inappropriately about one colleague online.
The email alleged that Tay had used the bank's premises to film a sexually explicit video.
The email sender then urged the company to reconsider its employment of Tay, citing the organisation's core values.
Too much
Although Tay is a controversial figure online and not conventionally popular, some Singaporeans feel that the member of public had gone too far in getting Tay fired.



One commenter postulated that Tay has a "mental condition" that many don't understand.

While another volunteered his own experience with Tay: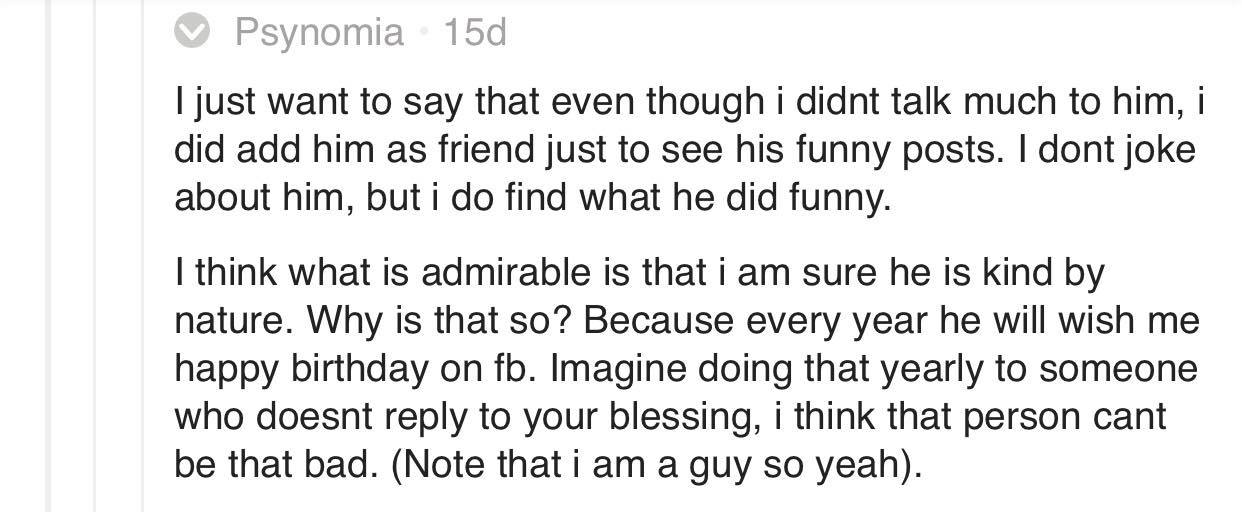 On the other side are those who feel that Tay's termination was his own doing.


For now, Tay, who has a wife and a young child, continues to post daily about his meals and wrestling.
Top image via Kurt Tay's Facebook
If you like what you read, follow us on Facebook, Instagram, Twitter and Telegram to get the latest updates.