A total of 8,800kg of elephant ivory and 11,900kg of pangolin scales were seized in Singapore on July 21, 2019.
Largest seizure of elephant ivory to date
Three containers from the Democratic Republic of the Congo were being inspected while passing by Singapore en route to Vietnam.
The containers were supposed to contain timber, but were found to contain 132 sacks of elephant ivory and 237 sacks of pangolin scales instead.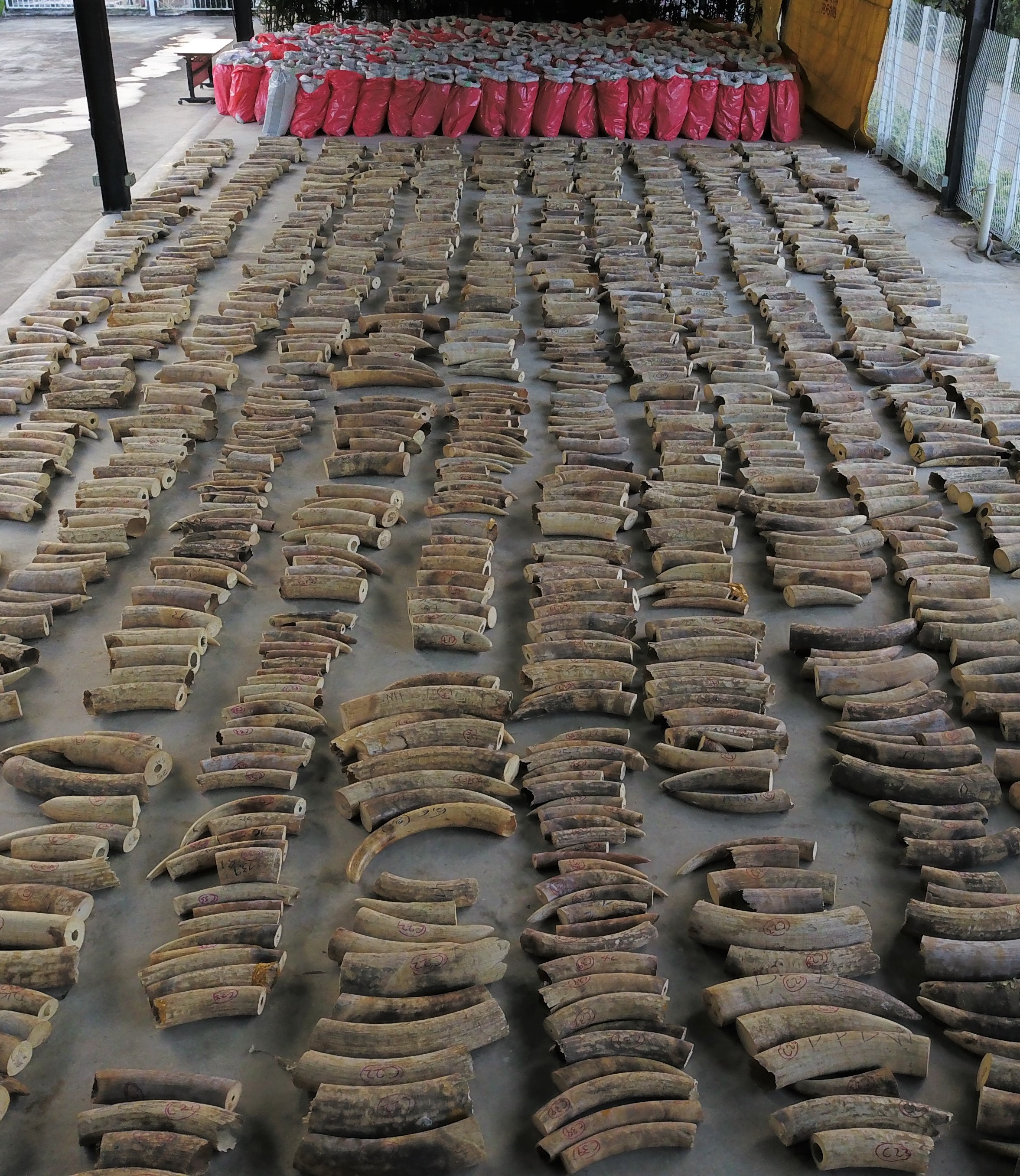 That's about 8,800kg of elephant ivory from about 300 African elephant victims, and 11,900kg of scales from close to 2,000 poor Giant pangolins, worth about S$66.2 million in total.
https://giphy.com/gifs/LSRQJKcTVKGwqY6u4U
The National Parks Board (NParks), Singapore Customs, and the Immigration & Checkpoints Authority (ICA) were involved in the latest wildlife trafficking bust on July 21.
The seized ivory and scales were all destroyed.
This is by far the largest seizure of elephant ivory in Singapore.
Long overdue Ivory ban in Singapore
Wildlife trafficking is the fourth largest illegal trade globally after drugs, human trafficking, and counterfeiting.
Both African elephants and Giant pangolins are vulnerable species, according to the International Union for Conservation of Nature.
This means that if they are not protected from hunting and are not reproducing well, both species are likely to become endangered.
Their ivory and scales are made from keratin which is the same substance that human nails and hair are made of.
Singapore's government has been mulling over an ivory ban since 2017.
In late 2018, a public consultation was held to seek Singaporeans' opinions on such a ban, and overwhelming support was expressed.
In response to a follow-up question at Parliament on May 7, 2019, Minister of National Development Lawrence Wong updated that 99.9 per cent of respondents to the public survey supported the ban.
He added that NParks is still evaluating the feedback and will announce the ban soon.
Soon.
Top photo collage and gif from NParks
If you like what you read, follow us on Facebook, Instagram, Twitter and Telegram to get the latest updates.