Camille Tan, 29, is the mother of two sons.
Kierann and Aarann are five and two years old respectively.
Some may raise their eyebrows at their unique names, or even call it pretentious.
But what they may not know is that Kierann and Aarann are also the children of Mahenddran Herusan, Tan's 36-year-old Malaysian Indian husband.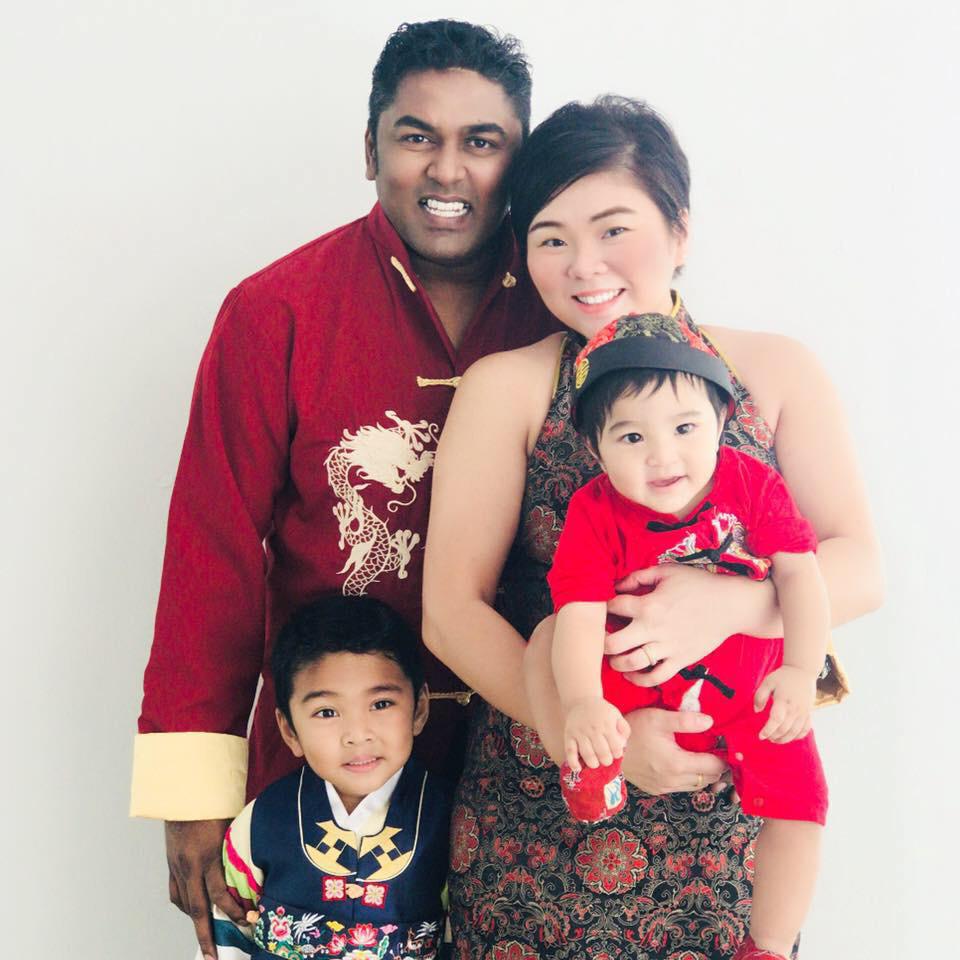 "I'm going to marry your son"
Tan first met Mahendran in a place that she calls "a hopeless place".
In 2013, Tan went to a bar to celebrate her brother's 18th birthday and brought along her cousin and mother.
Meanwhile, Mahendran was there with his two friends when he noticed Tan spending time with her mother — in a bar, no less.
Being a family-oriented man, he knew that he had already fallen for Tan.
With a laugh, Tan shared:
"I spent my whole life telling my mother to stop following me everywhere if she wants me to have a boyfriend, but I ended up finding my husband with her by my side."
And it didn't take long for her to be smitten by his charms.
In fact, when Tan first met Mahendran's father, she told him: "I'm going to marry your son".
Family skirmish
According to Tan, her parents have always known that she was going to marry a non-Chinese.
Curiously enough, it was because she has always attended a multiracial church.
While her father did ask Tan why she doesn't prefer Chinese men, it is a preference that he has come to embrace easily.
The situation, however, was the polar opposite for Mahendran's family at first.
Being the only son, Mahendran's mother wanted him to marry an Indian girl.
With a chuckle, she shared:
"I only found out about this last year, but on the day that my husband introduced me to his mother, she had actually set up a date for him."
Tan empathises with her mother-in-law, however, as she knew that she only wanted the best for him.
"Every parent would want something comfortable for their child and she knew the hardships an interracial couple like us would face."
Three weddings in two months
Eventually, his mother warmed up to her and every time they meet, they never seem to run out of topics to talk about.
With their parents' blessings, Tan and Mahendran had a total of three wedding ceremonies in two months.
First, there was the Hindu temple wedding in Mahendran's hometown of Ipoh.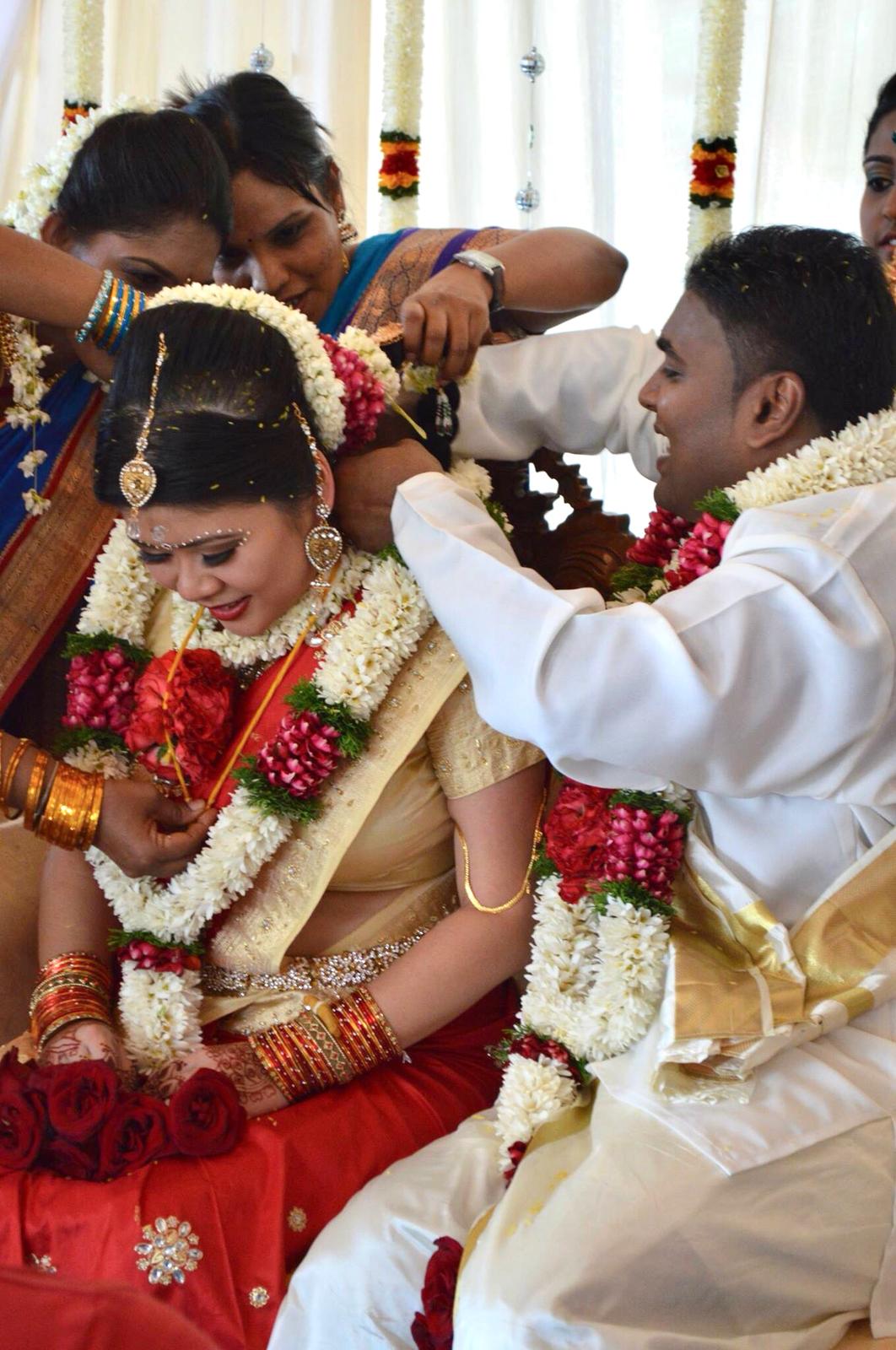 Her own wedding happened to be the first Hindu wedding Tan has ever attended, and it was a fun and enriching one for her.
"The priest told me to throw rice over myself, but apparently I did it wrongly, so the whole temple actually laughed at me."
And then there was the Chinese tea ceremony and church wedding in Singapore.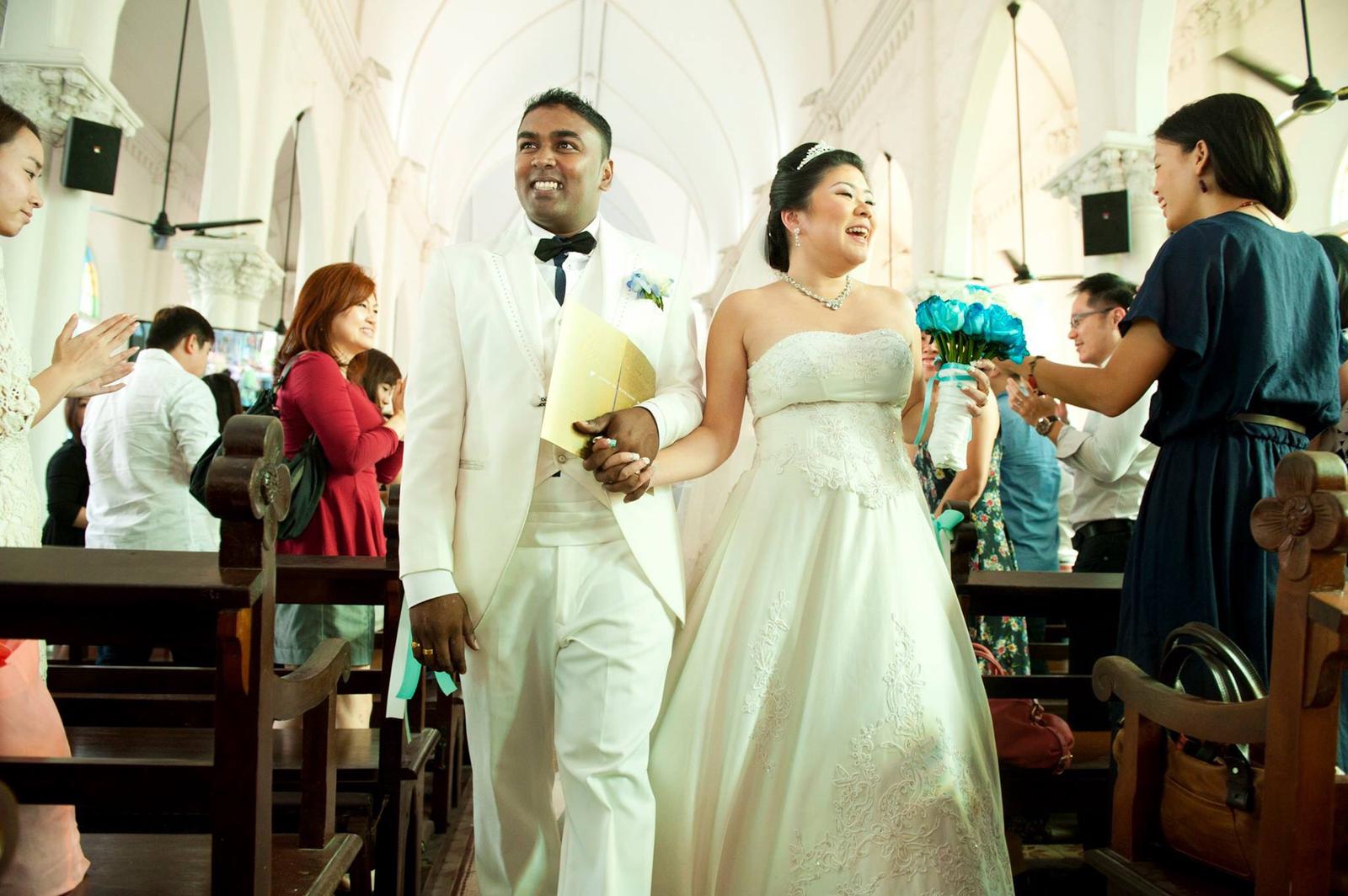 To say that it was the most stressful period for the couple would be an understatement.
But the real challenge only began once they had children.
Best of both worlds
Tan was raised as a Catholic while Mahendran practices Hinduism.
Being in a civil marriage meant that there was no conversion of religions because they didn't think it was going to be a barrier for them.
"As long as I respect his culture and religion and he respects mine, we can work this out together."
So when they had Kierann and Aarann, the couple knew that they would raise their children to be exposed to both cultures and religion.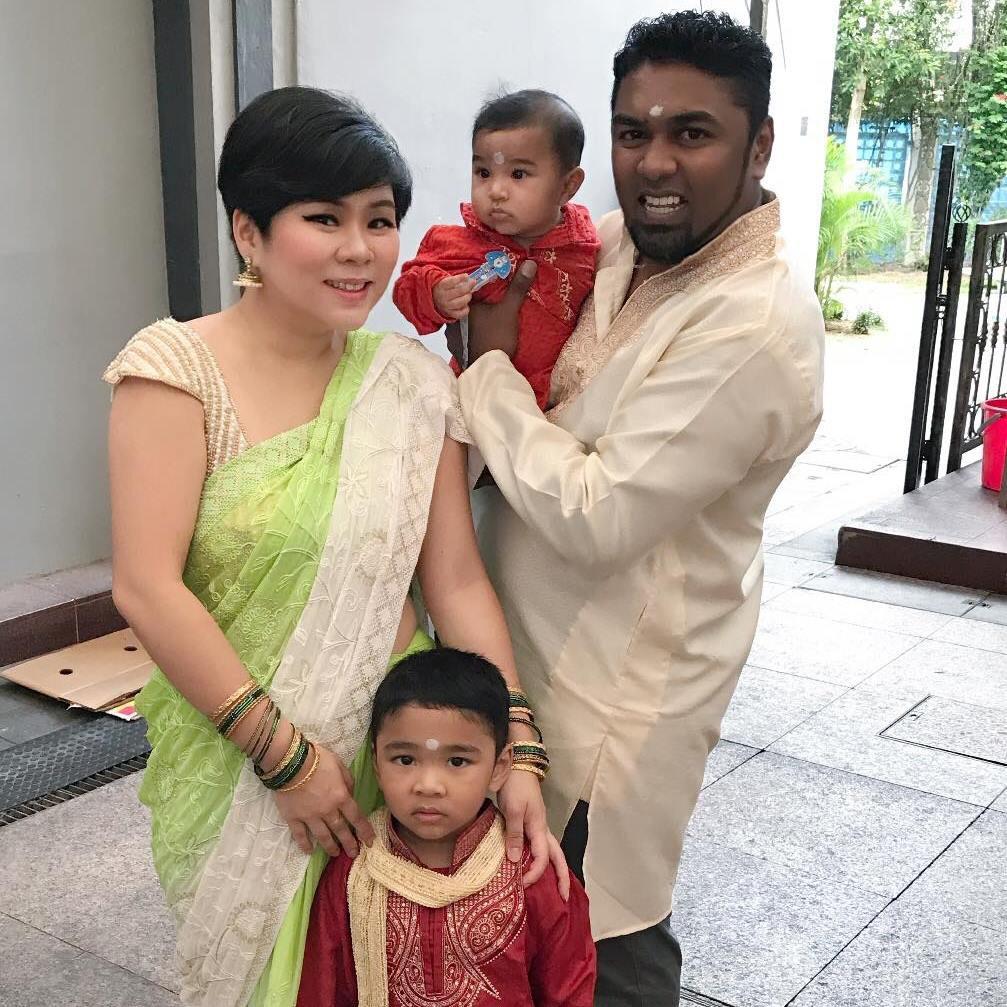 Now, their two sons are students in a catholic preschool, have been baptised in a church, attend temple events, and will grow up to learn English, Mandarin, Tamil, as well as Malay (because their father is Malaysian).
And it isn't just her children who get to learn new things.
When her father-in-law translates some Hindu prayers to English for his grandchildren, she realised how similar the two religions are and the values they share.
"It was very nice of him to do that. I found out that the prayer was actually very similar to the Catholic Serenity Prayer."
Not offending each other's families
But it hasn't always been easy to accept some traditions and rituals.
For one, Tan had a hard time seeing her firstborn get his hair shaved for a Hindu ritual when he was just a baby.
"For the Hindus, it is a way to thank god for blessing us with this child but it was hard for me to accept it because I didn't believe in it."
Though the couple fight at times over what's best for their children, the principle of "give and take" wins at the end of the day.
"Sometimes we fight over these things, but we don't want to offend either sides of the family, so we try to accommodate."
"Why did you marry an Indian?"
After being together with Mahendran, Tan began to notice the racial inequality her husband has to face in Singapore.
"A friend actually asked me: 'I don't mean to offend you but I'm just interested to know. Why did you marry an Indian, they are very smelly and dirty.' It was shocking for me."
While driving down to Genting Highlands in Malaysia with her husband, eldest son and her in-laws, they were stopped at a roadblock and was apparently accused of a "suspected kidnapping case".
Upon finding out that Tan was a Singaporean, the police got Mahendran out of the car and asked: "You are Malaysian, why do you know a Singaporean? Why did you marry a Chinese?"
And her children aren't spared from such questions either.
Tan has encountered older Chinese Singaporeans who would ask why her older son looks so hēi, which means "black" in Mandarin.
"I know that they mean "tan", but I don't think it's nice. It's not just my children, but I feel that everybody has to accept each other and be blind about our skin colour."
Starting a new community
Being in an interracial marriage has also opened the couples' eyes as to how their mixed-heritage children may be treated in the future.
For one, Tan has heard of how a Chindian child was not accepted by her schoolmates simply because she doesn't look like she belongs.
"A friend of mine was in the lift when a girl tapped her on the shoulder and said that she isn't friends with her (Chindian) daughter because she is of a different colour."
Raising mixed-heritage children of her own, she didn't want her children to face such discrimination and realises that she needs to build a community of her own.
In 2017, Tan and Mahendran started Interracial Family Singapore (IFS), a community created for first-generation interracial families.
And it seems like their efforts didn't go to waste.
Just recently, on July 13, IFS organised their very first Racial Harmony Day celebration with other interracial families at the Gallop Stable, with over 90 families attending the event.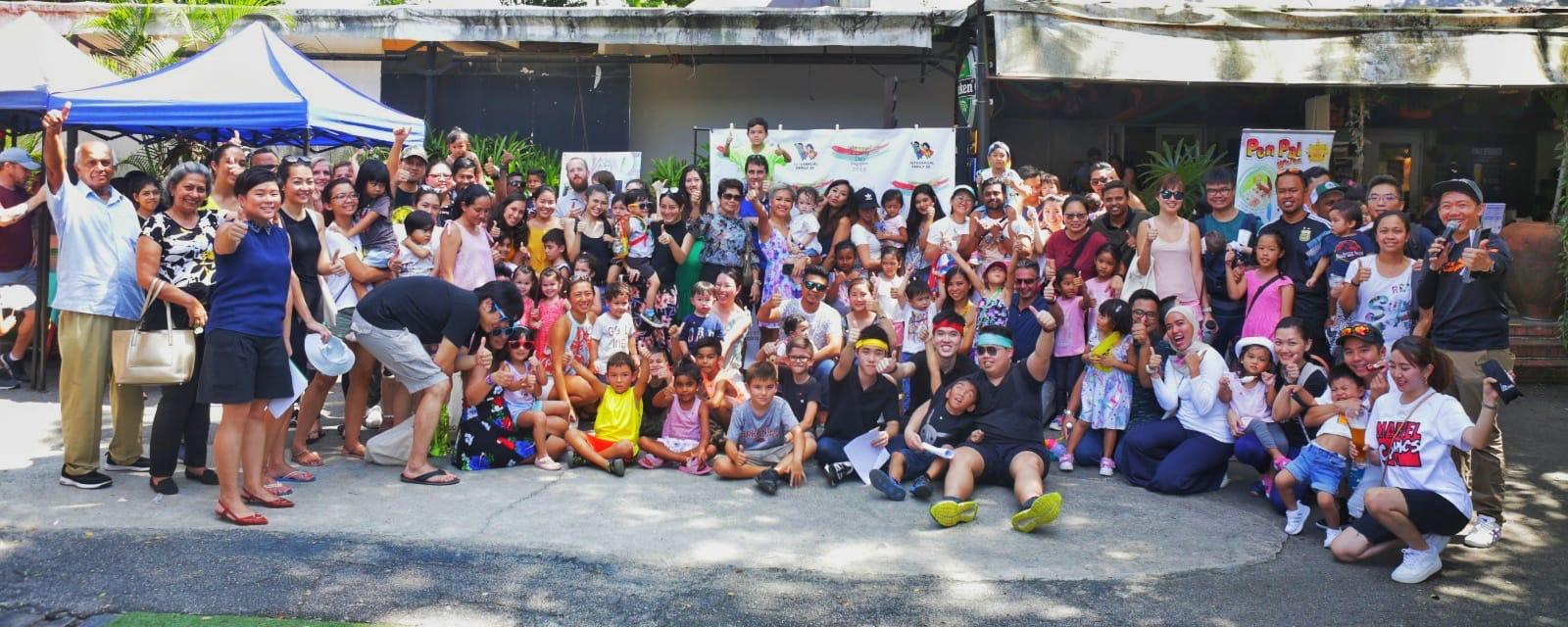 They hope that by starting IFS, interracial families like themselves would have a community they belong and can fall back on, as well as a support system that would empathise with the problems they face.
"When we have a community that brings everybody together, you will feel a lot stronger."
Top image courtesy of Camille Tan.
If you like what you read, follow us on Facebook, Instagram, Twitter and Telegram to get the latest updates.