Elderly Singaporeans were seen queuing outside Huawei stores islandwide to buy the Y6 Pro at the promotional price of S$54 per set.
However, many were left upset when it was announced that all units were sold out.
Supply
Coincidentally, there seems to be a spike of Carousell listings for this specific model in the last 24 hours.
Here are some listings, for example.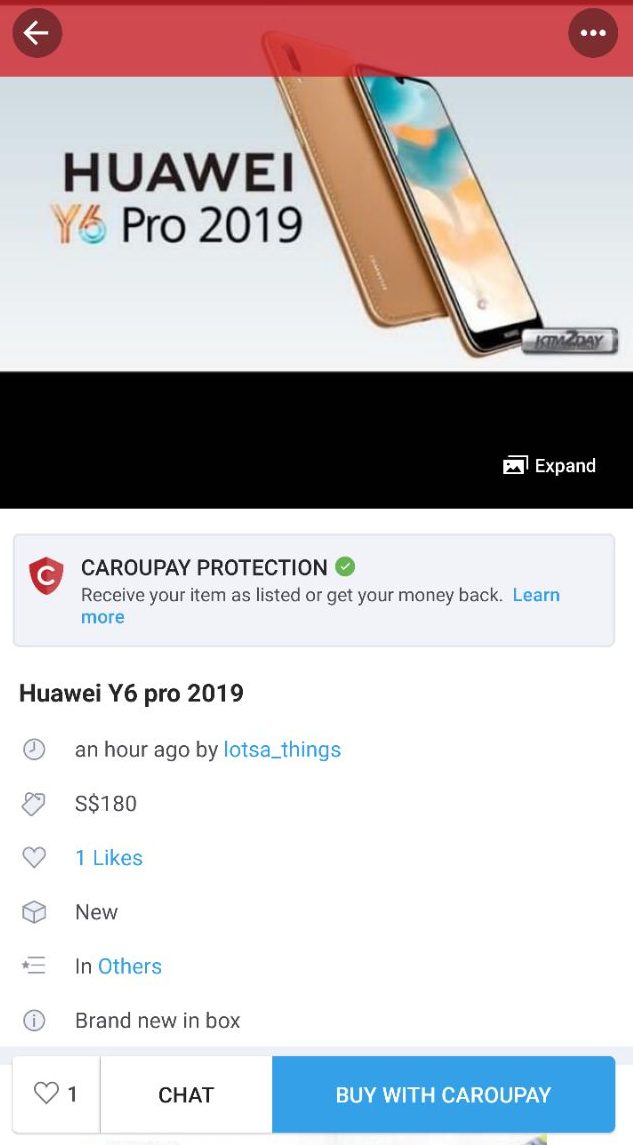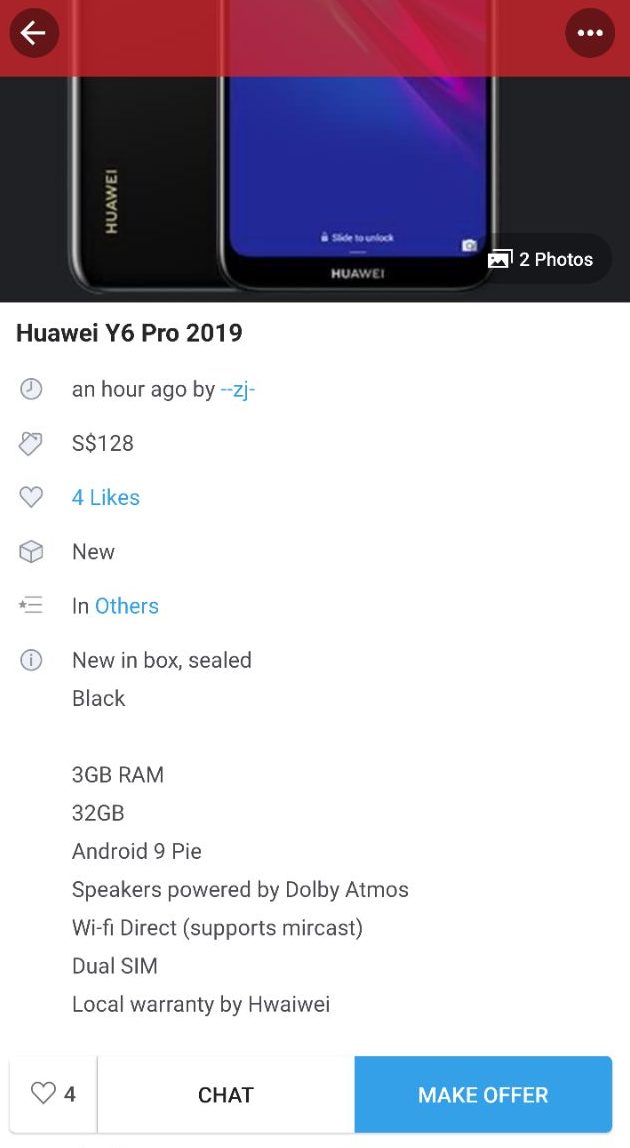 One of the listings was as recent as 24 seconds ago, as of the time of writing, and even used the opportunity to mention the fact that the model is "sold out at stores already".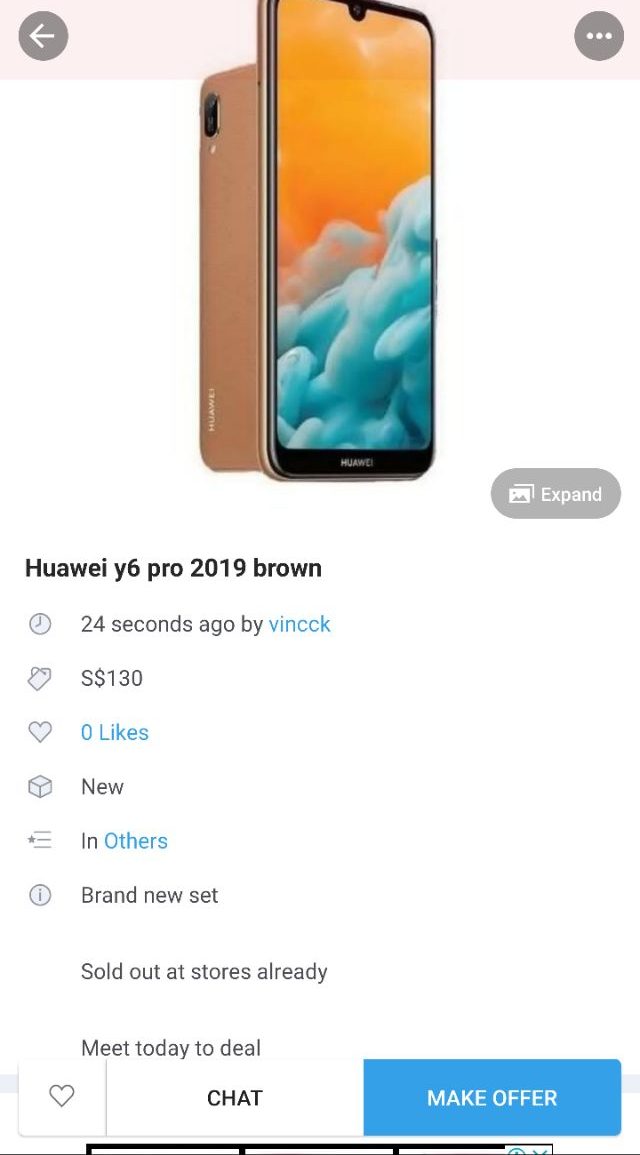 Some listings, on the other hand, mentioned that they have four sets to sell.
In case you didn't know, the Huawei promotion allows each customer to buy a total of two sets per person.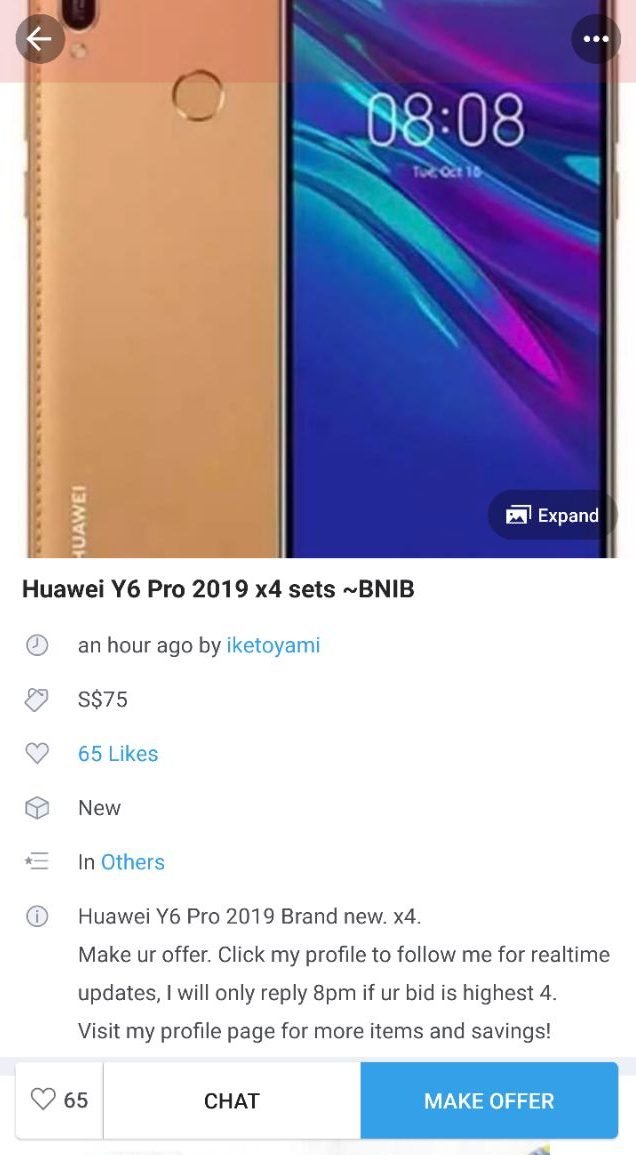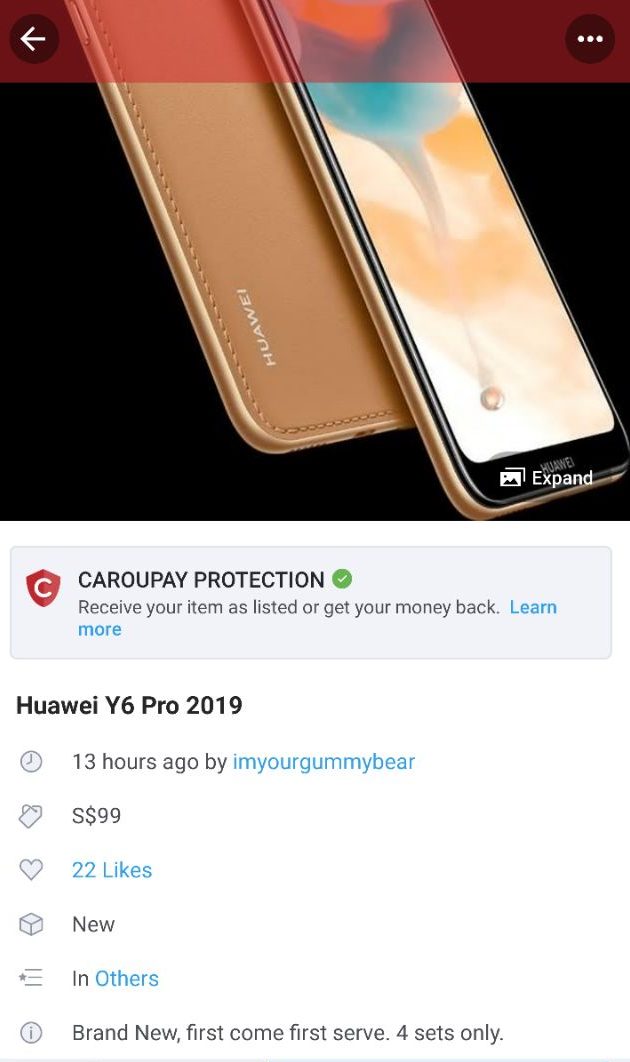 Still cheaper than retail price
What all these listings have in common is that they are all still cheaper than the original retail price of S$198, despite claiming to be "brand new in box".
The most expensive listing so far in the past 24 hours is S$180.
Demand
And there seems to be a demand for the Y6 Pro.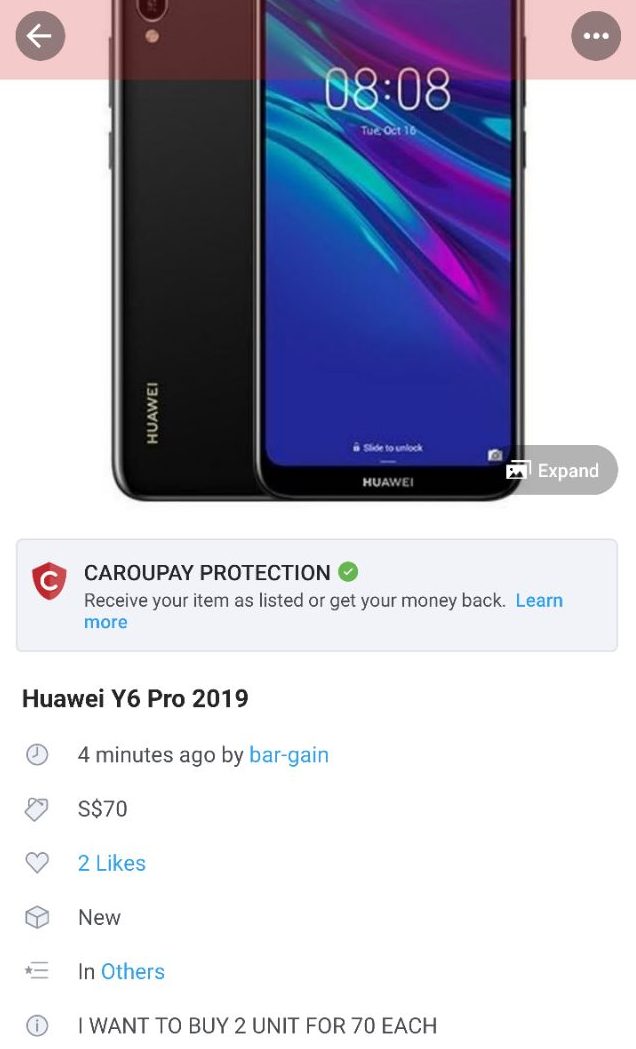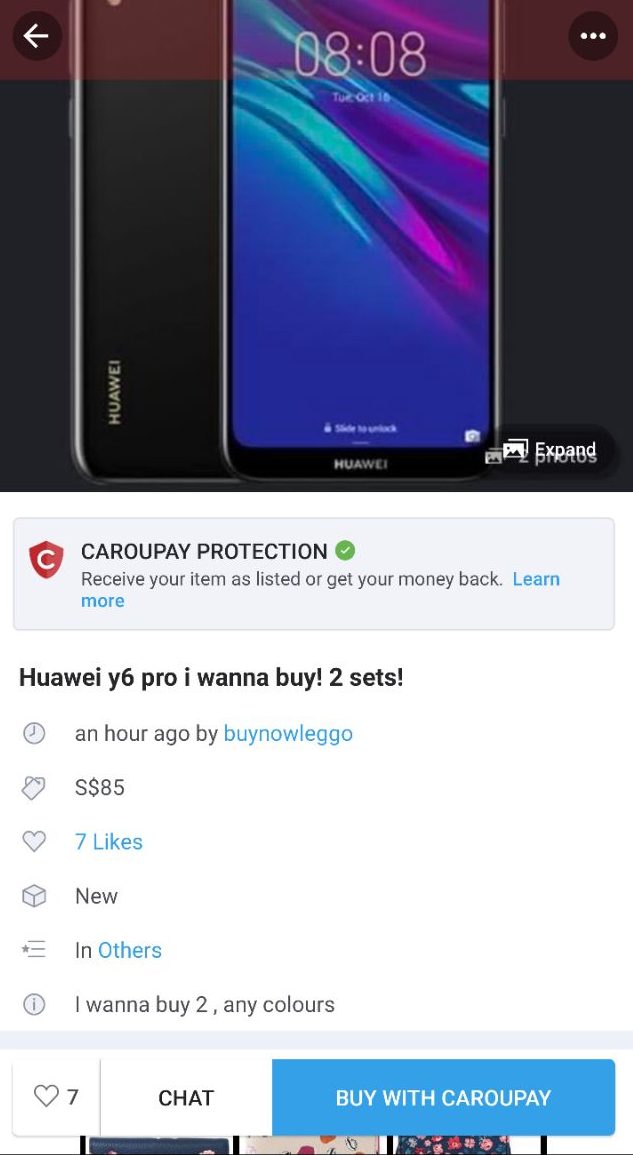 Carousellers are offering to pay between S$70 to S$85 to get their hands on the phone -- at least S$16 more expensive than the promotional price.
Oh well.
Top image screenshot from Carousell
If you like what you read, follow us on Facebook, Instagram, Twitter and Telegram to get the latest updates.