If you ever wondered how much a food delivery rider earns, this is for you.
Earning up to S$4,800 with over 500 trips
A Deliveroo rider in Singapore posted his earnings from the past six months in a Telegram group for Deliveroo riders.
Suffice to say, the numbers might not be what you would expect a rider to earn.
This was what the rider, who goes by Irwan Sabtu, shared: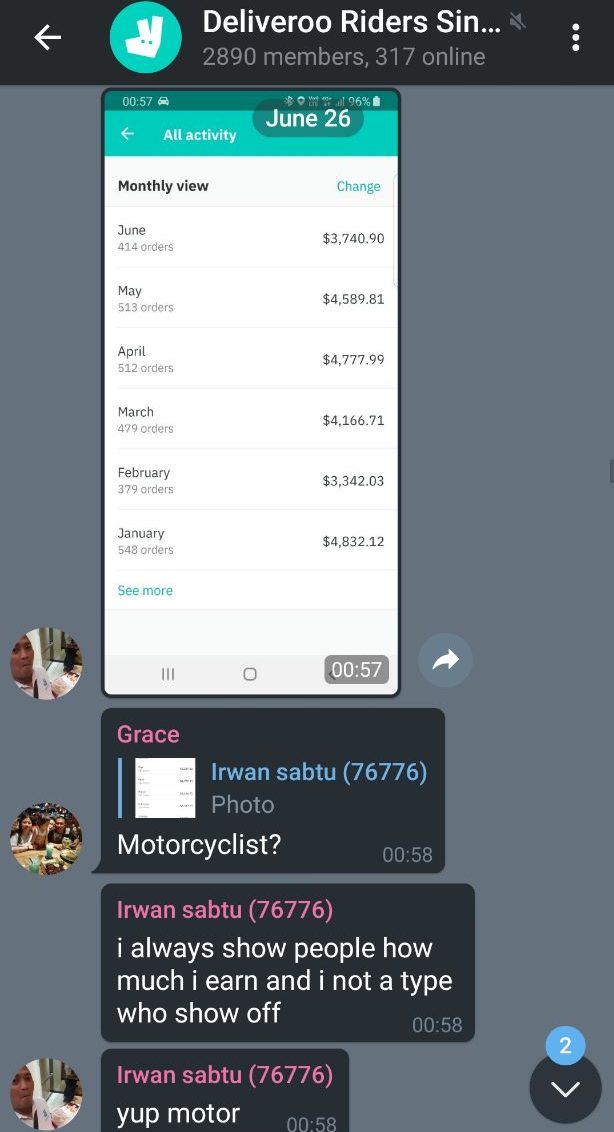 Here's a close up of what Irwan shared:
In case you can't see it, here's a breakdown of what Irwan earned from January to June:
June : S$3,740.90

May: S$4,589.81

April: S$4,777.99

March: S$4,166.71

February: S$3,342.03

January: S$4832.12
Hard work paid off
This was partly due to the number of delivery trips Irwan makes (on motorbike) per month, which ranges between 379 and 548.
On average, Irwan made an average of 474 deliveries per month from January to June. That's about 15 to 16 trips per day.
He later explained his working routine: six hours on weekdays, seven hours on Saturday, and 15 hours on Sunday: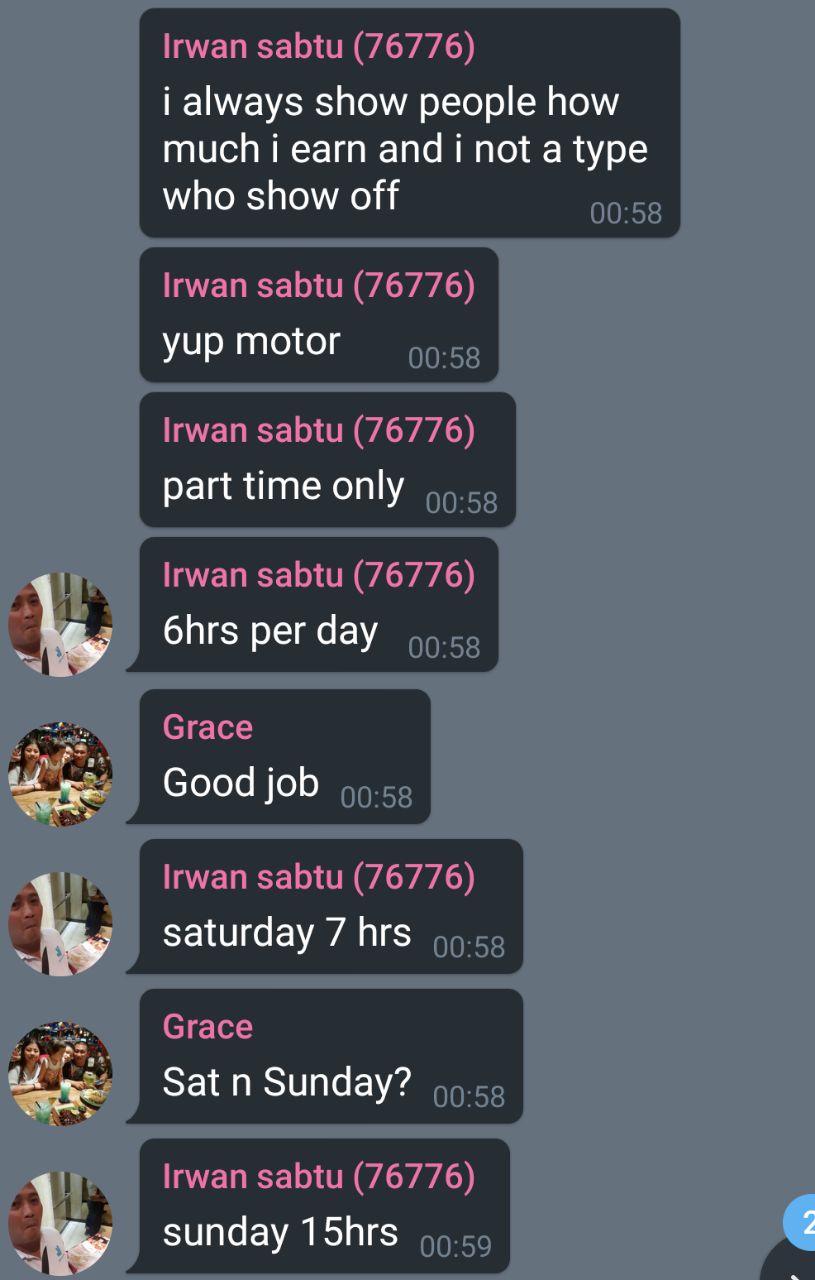 It's an intense schedule but apparently it pays off.
Something to consider if you're looking to be a delivery rider, or when you encounter a delivery rider.
Top images via Deliveroo Riders Singapore Telegram group and get.fountain.com
If you like what you read, follow us on Facebook, Instagram, Twitter and Telegram to get the latest updates.