A hardworking man in Singapore has been photographed with two food delivery bags on his bicycle:
Double the deliveries, double the pay
His propensity for working double has won praise from commenters: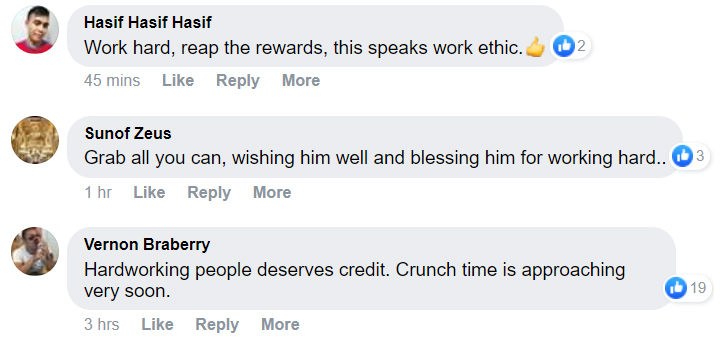 How much can he earn?
Currently, three major food delivery services exist in Singapore: GrabFood, Foodpanda and Deliveroo.
All have different formulas for how much they pay their delivery personnel, but the figure comes up to about S$6 to S$11 per delivery on average.
This is dependent on whether deliveries are made inside or outside of the Central Business District area and if it is during peak hours.
Riders can make up to two deliveries per hour if both are shorter distance jobs.
What's the strategy?
Delivering for two services makes sense during non-peak hours.
Rather than being limited by the job offers made available by one app, relying on both apps at the same time allows riders to strategise: Pick and choose jobs based on location, distance and familiarity with the area, among other factors.
GrabFood pays a base of S$5 per trip, with riders earning up to S$6 to S$10.50 with surcharges depending on location and time.
There are also incentives if trip targets are met.
Foodpanda offers a basic hourly pay of about S$9 -- or S$9.50 for those riding in the CBD.
There is an additional S$4 commission for each weekday delivery and S$5 for weekend delivery.
If you like what you read, follow us on Facebook, Instagram, Twitter and Telegram to get the latest updates.