By early 2020, you will be able to use Google Maps to find your favourite hawker stalls.
Those hungry, angry and salivating will also be able to access photos of the individual stalls via Google Street View.
A joint initiative
Announced on July 30, 2019, this is a joint initiative by Google, the National Heritage Board (NHB), National Environment Agency (NEA) and Federation of Merchants' Associations, Singapore (FMAS).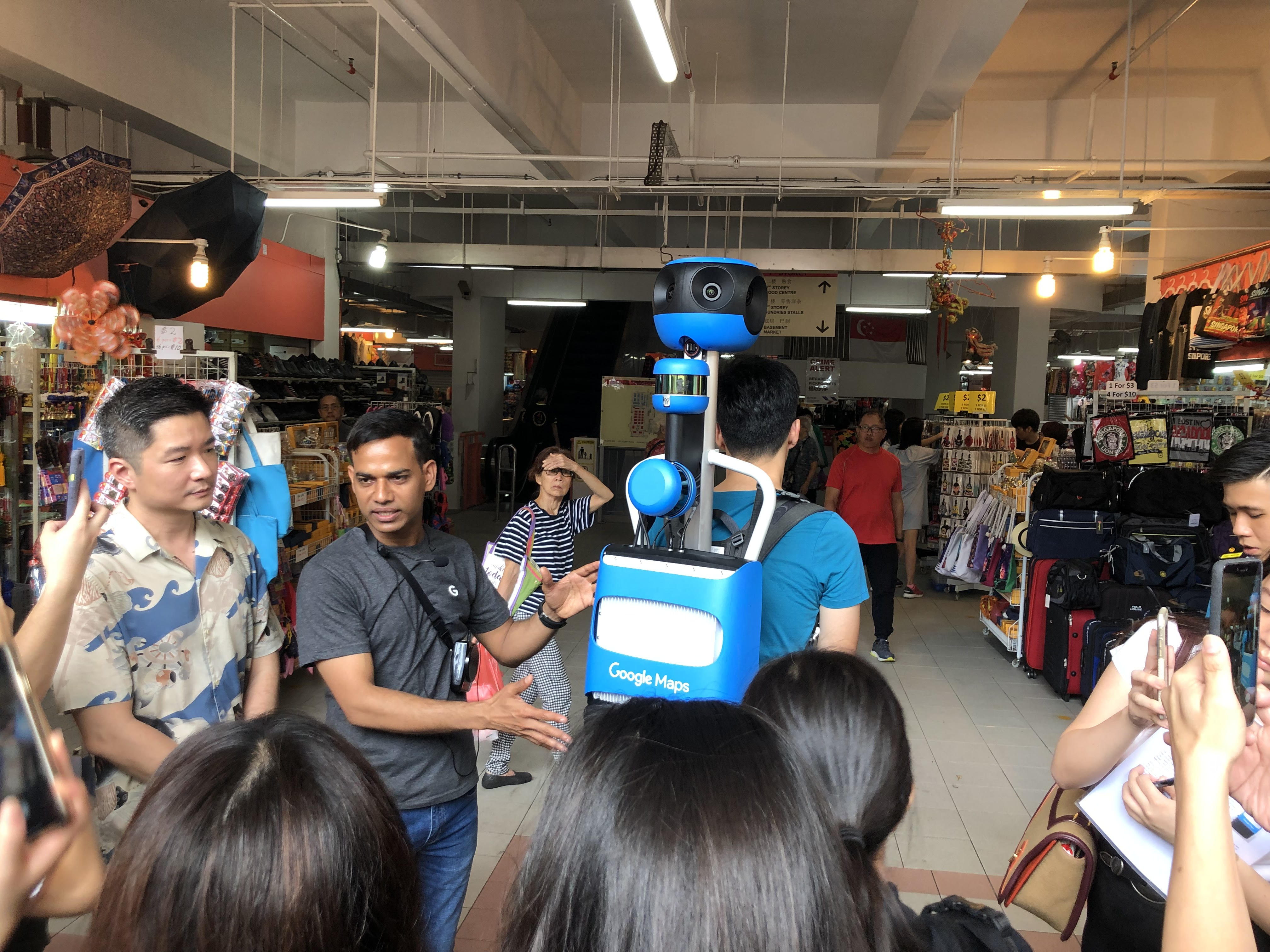 The ambitious project seeks to help hawkers establish a presence online, and drive more footfall to hawker centres.
This initiative follows Singapore's recent nomination submission in March 2019 to inscribe Hawker Culture in Singapore on the UNESCO Representative List of the Intangible Cultural Heritage of Humanity.
Google will begin collecting indoor imagery of all 114 hawker centres, starting with Chinatown Market, Geylang Serai Market, Tekka Market, Maxwell Food Centre and Golden Mile Food Centre.
Other hawker centres will follow soon after, and the project is expected to be completed by early 2020.
Bring hawkers into digital age
Amit Morya, progamme manager of Google Street View APAC, believes that the initiative can help bring hawkers centres into the digital age.
"By documenting all 114 hawker centres, we hope to help more people get a glimpse into this fascinating part of Singapore's culture and ultimately help bolster the local hawkers' businesses," he said.
Google Maps users can use the Street View function to explore each hawker centre.
They can browse each stall virtually, and will be able to see key information, including the name and number of the stall.
Previously, Street View only allowed users to look at the exterior of hawker centres.
Each individual hawker stall will also be marked with separate pins on the Google Maps app, showing their exact locations within the premises.
Operators on foot
Google will be utilising operators on foot to capture the required imagery, using the Google Street View Trekker -- a 360-degree camera system that is mounted on a wearable backpack.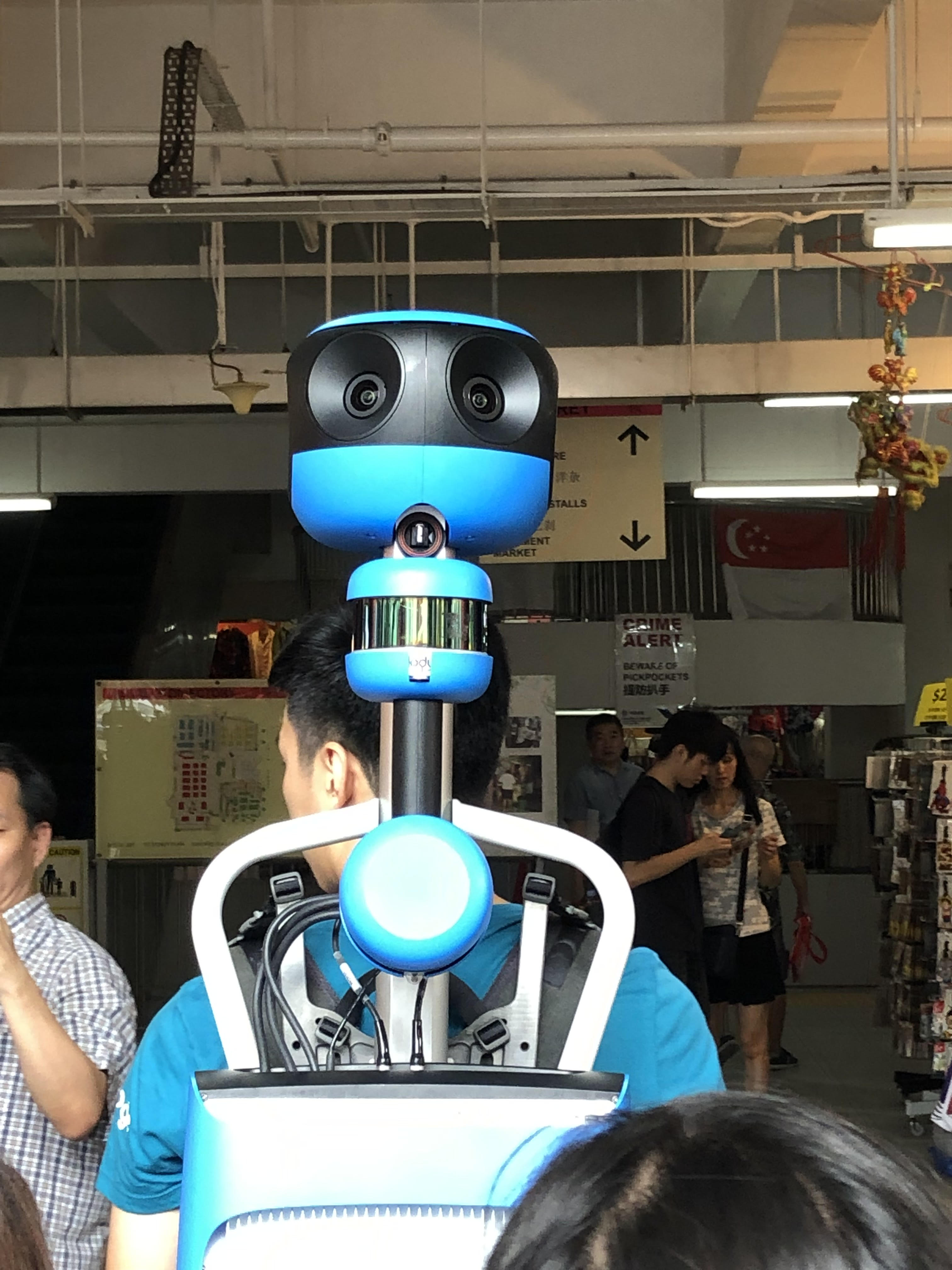 The Street View Trekker boasts seven high-resolution cameras at the top of the backpack, providing an immersive 360-degree view.
As the operator walks, photos are taken approximately once every two seconds.
The Trekker weighs less than 18kg, and is about 1.2m in height.
Similar to Google Street View, faces will automatically be blurred for privacy.
Helping the hawkers
Lim Gek Meng, vice-president of FMAS and chairman of the Chinatown Complex Hawker's Association, notes that hawkers will benefit from such a project, since customers will be able to find the stalls more easily.
"Finding your way through a hawker centre can be confusing, especially for bigger centres, such as Chinatown Market. This project is beneficial to the hawker community as it will help customers to locate hawker stalls with ease," he said.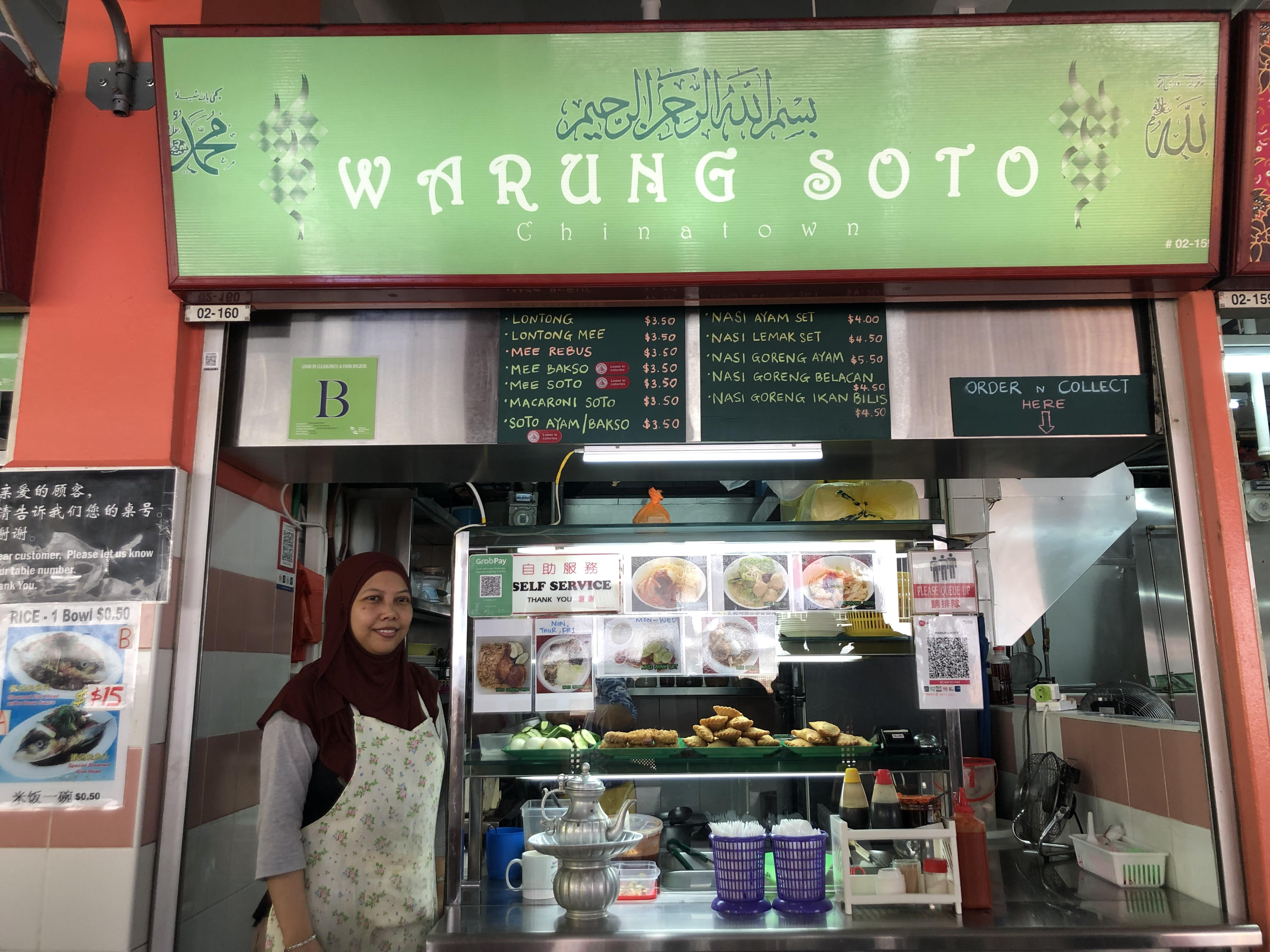 This view is shared by Juliana Binte Suradi, 44, a third-generation hawker who runs a Muslim food stall in Chinatown Market.
She notes that it can be difficult for the public, especially tourists, to find a particular stall.
The public usually cannot depend on stall numbers alone to locate the hawkers stall, so images of the stalls will help the public find what they want.
When asked whether she expects the initiative to boost her business, she is optimistic.
"I hope so. I really hope it helps a lot," she said.
Top image by Jason Fan.
If you like what you read, follow us on Facebook, Instagram, Twitter and Telegram to get the latest updates.