Singapore is the best destination for expats with children, according to a survey by HSBC.
The research was conducted online by British international market research firm YouGov in March and April 2019.
Education system better than home countries
According to responses from the 2019 Expat Explorer survey, which 18,059 expats completed, over two-thirds (69 percent) of expats think Singapore is a great place for their children to learn languages.
Some 62 percent of respondents also said Singapore's education system is better than that of their home countries.
However, previously in 2018, an overwhelming percentage of expats (more than 80 percent) think childcare is more expensive in Singapore as compared to their home countries.
Switzerland best place for expats
However, Singapore slipped to second place for the the best place overall for expats to live and work in.
The city-state was ranked first consistently for the past four years since 2015.
According to HSBC, Switzerland came in first due to financial factors.
For instance, a whopping 71 percent of expats cited a higher level of disposable income as the reason -- US$111,587 (S$151,539), which is well above the global mean of US$75,966 (S$103,164).
Here are the top 10 countries for expats, as rated by expats.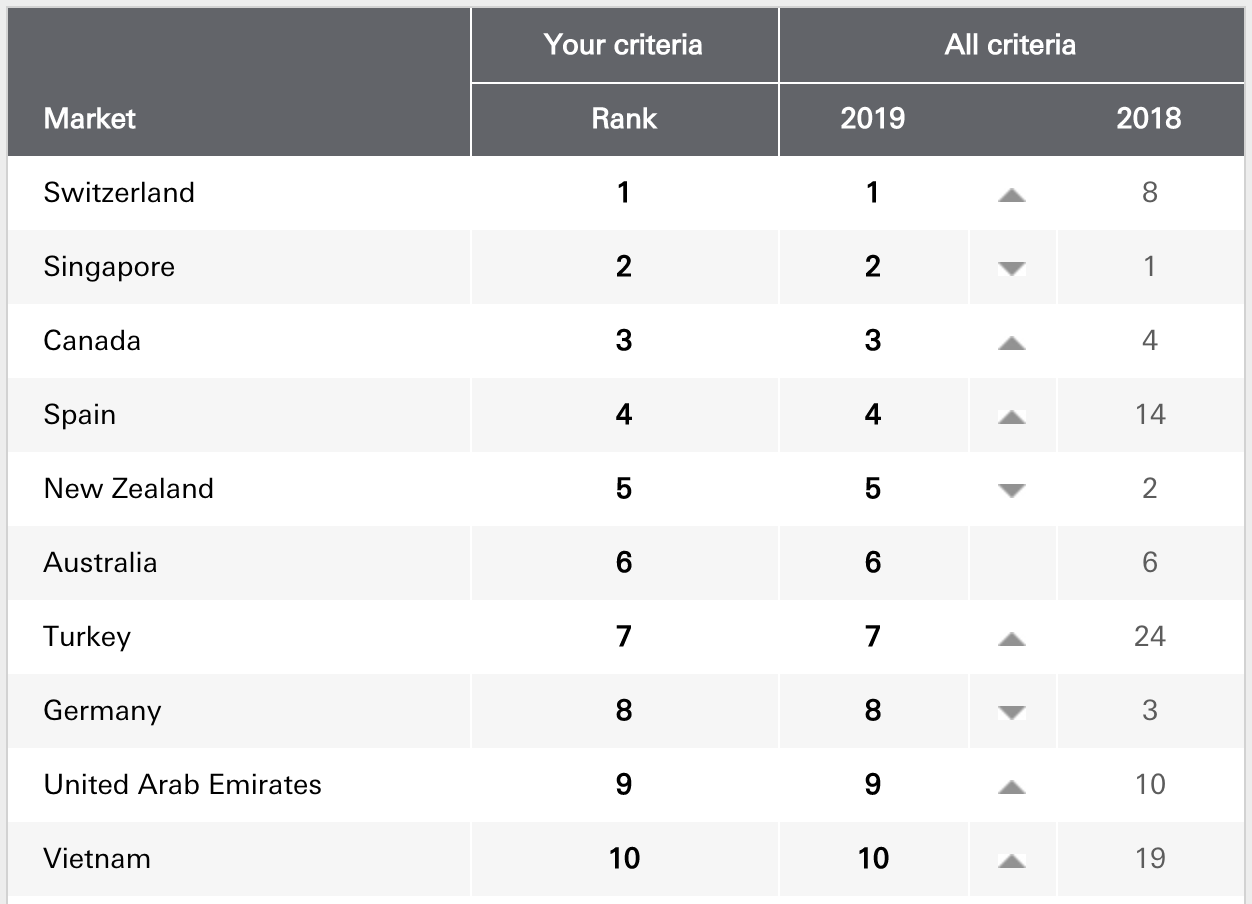 You can see the full list of countries here.
Top image via Cel Lisboa/Unsplash
If you like what you read, follow us on Facebook, Instagram, Twitter and Telegram to get the latest updates.