Taiwanese singer Elva Hsiao was one of the most successful Mandopop divas in the noughties.
However, in 2017, she took a sudden hiatus due to health concerns.
Since then, 39-year-old Hsiao has been posting photos occasionally on her Instagram.
Worrying 'sleeptalking' video
In her latest Instagram post on July 18, Hsiao posted a video of her looking dishevelled and drowsy.
She shared that she had woken up early that day and she was in Beijing.
Hsiao apparently dozed off after saying that and, jolting awake a few seconds later.
She continued saying that she really missed her furkids and she would slowly let herself be happier, a version of herself that she wants to see again.
Hsiao then appeared to be fighting back tears and said she was really sleepy before dozing off and waking up abruptly a few seconds later.
Here's the video:
https://www.instagram.com/p/B0CIPhinQWy/
Here's a translation of the caption:
"It's midnight and I miss my furkids so much, but I'm hungry and I'll go to sleep after I finish eating. Bye."
Concerns over her mental health
The post again sparked many followers' concerns over Hsiao's health.
Many comments showed support for her but some speculated that she was drunk or high on drugs.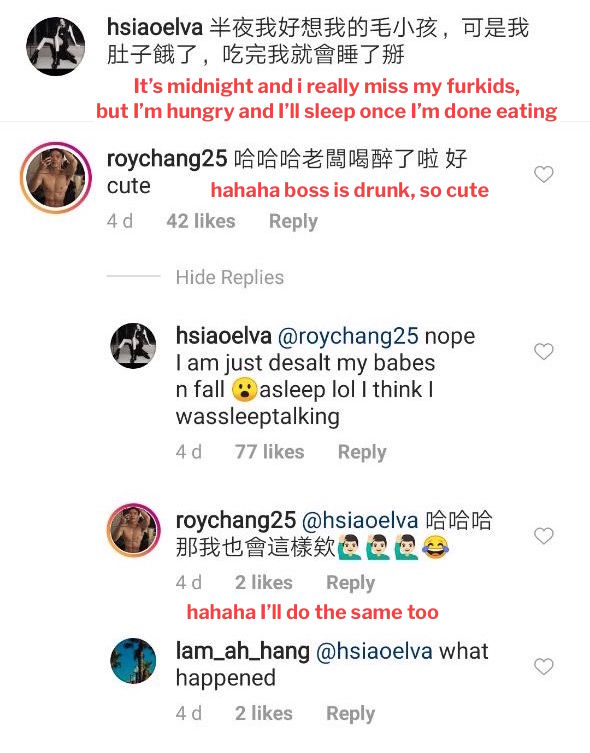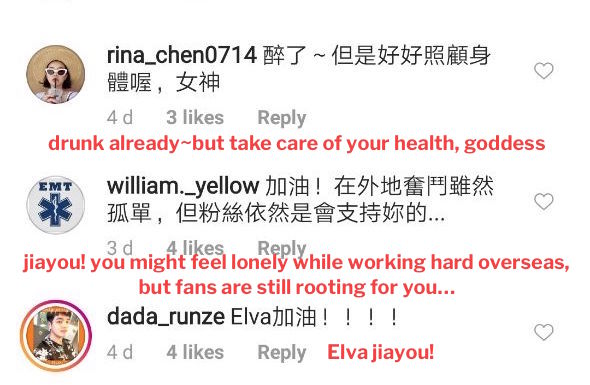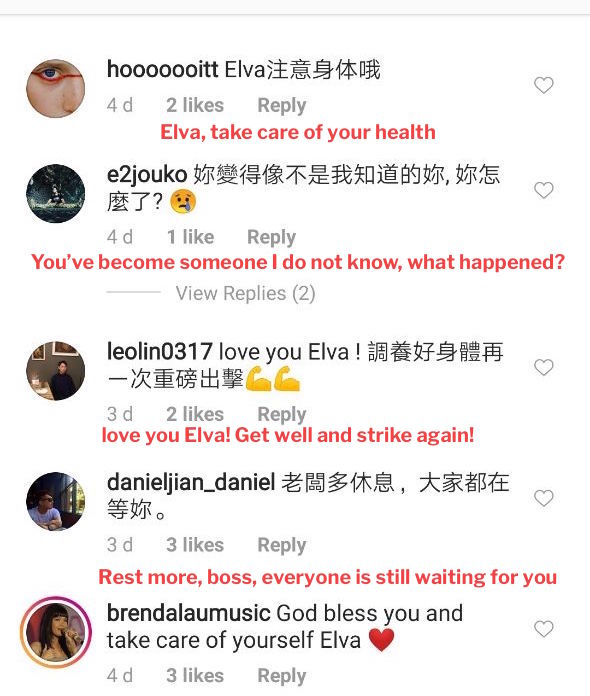 Clarifications
Following the hullabaloo caused by the video, Hsiao's managing agency came forward to issue a clarification.
The agency said that Hsiao got to know that her dog(s) was/were unwell while working in Beijing.
Therefore, she was really anxious and worried about them, adding on to the fact that she was half-asleep in the video.
Hsiao has two dogs:
Hsiao also responded that she had actually been really happy that day.
In a handwritten note, she wrote that she had just watched U.S. sitcom Friends.
However, she also shared a handwritten note: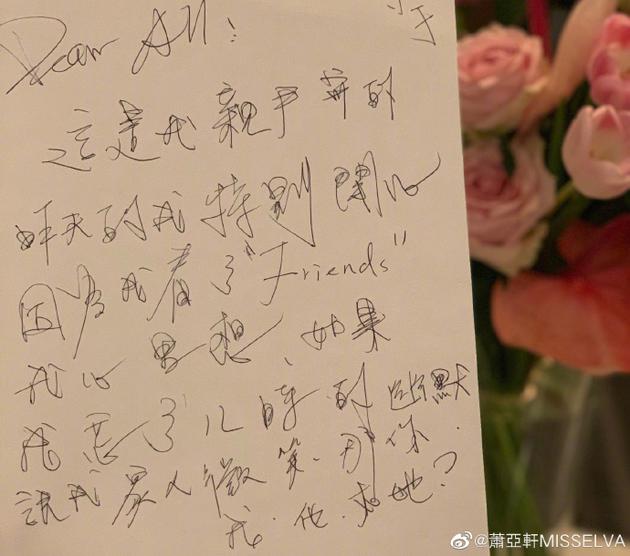 Translation:
"Dear All, this is my handwritten note, yesterday I was really happy because I watched "Friends". I thought to myself, if I have forgotten the humour I had when I was young that made my family smile, what about you, me, him and her?"
Despite the clarification, Hsiao's posts have no doubt been rather emotional in the past year although she is working on a comeback.
Notably, she also refuted rumours about her having AIDS earlier in May after keeping quiet for a while about this as she thought she could laugh it off.
Top photo collage from Elva Hsiao's Instagram and Facebook
If you like what you read, follow us on Facebook, Instagram, Twitter and Telegram to get the latest updates.