Dengue cases rose to a record 666 cases in the second week of July 2019, according to the National Environment Agency (NEA).
This is an increase of 73 cases from the previous week, and the highest number recorded since January 2016, where 637 cases were reported.
Dengue clusters
There were a total of 182 dengue clusters reported.
A dengue cluster is defined as an area where two or more cases are reported within 14 days and are located within 150m of each other.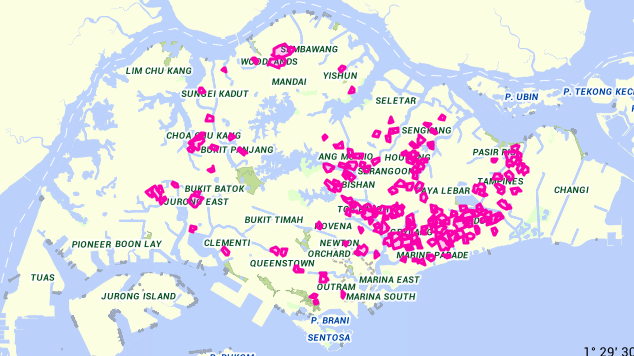 High-risk areas are those with 10 or more cases within 14 days.
As of July 15, 2019, there are 48 high-risk areas in Singapore.
Singapore's worst dengue cluster
Woodlands remains home to the largest cluster of dengue in Singapore, with a recorded 216 cases reported as of July 15 2019.
The area includes Woodlands Avenue 6, Woodlands Circle, Woodlands Crescent, Woodlands Drive 60 and Woodlands Drive 72.
However, the National Environment Agency (NEA) has observed a slowing down in the transmission of dengue in the last seven weeks at the Woodlands cluster, with one case reported in the cluster area in the past two weeks, compared to 27 cases a week during its peak.
Other hot spots include Geylang and Chai Chee, with 170 and 127 cases reported respectively.
The full list can be found on NEA's website.
Symptoms of dengue
People with dengue usually have a sudden onset of fever that lasts up to seven days.
Other symptoms include:
Severe headache with retro-orbital (behind the eye) pain

Joint and muscle pain

Skin rash

Nausea and vomiting

Bleeding from the nose or gums

Easy bruising of the skin
In more severe cases, victims can develop dengue haemorrhagic fever, with symptoms that include bleeding in the gums and nose, or blood within the urine and stool.
NEA recommends removing stagnant water
To prevent mosquitoes from breeding, people should remove stagnant water from their environment through measures such as inverting pails and flower pot plates, as well as changing water in vases regularly.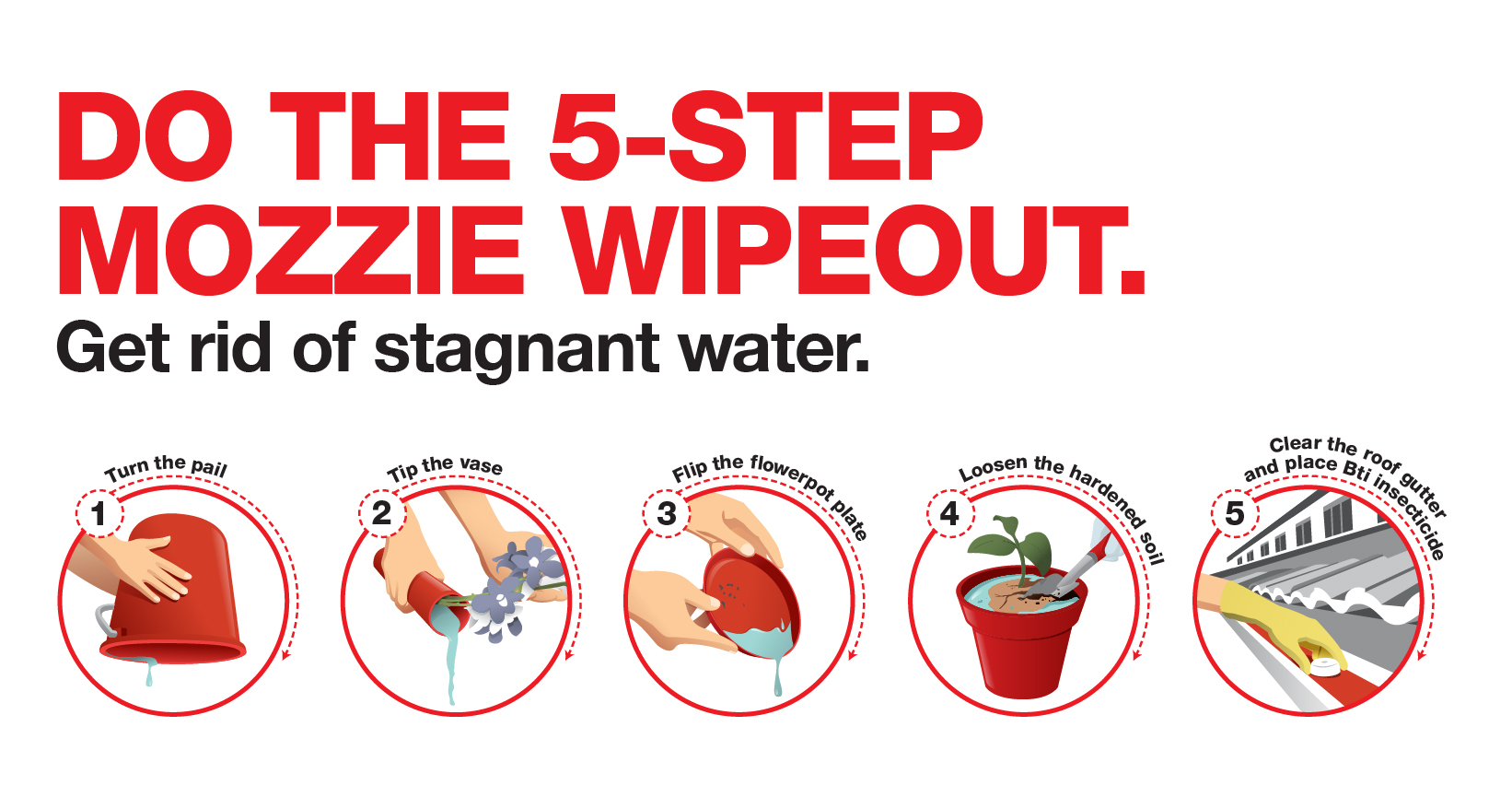 NEA also recommends that persons infected with dengue protect themselves from mosquito bites by applying repellent regularly.
If a person is unwell and showing possible dengue symptoms, he or she is advised to seek medical attention immediately.
Image from NEA Stop Dengue Now/FB
If you like what you read, follow us on Facebook, Instagram, Twitter and Telegram to get the latest updates.