With the rise of digital economy, coding has become a language that young Singaporeans will have to master.
Coding becomes compulsory for upper primary school students
At the Ministry's workplan seminar 2019 held on July 10, Minister for Communications and Information, S Iswaran, announced that a 10-hour enrichment programme will be piloted at selected schools for the Primary Six students after their Primary School Leaving Examination (PSLE).
This programme called Code For Fun (CFF) is conducted by the Ministry of Education and Infocomm Media Development Authority (IMDA) and will be introduced to all primary schools by 2020.
CFF aims to expose young Singaporeans core computational and coding concepts through simple visual programming-based lessons.
This is part of the government's effort to ensure an inclusive digital society and the CFF will help to cultivate local talents for the emerging digital economy.
Earlier in 2014, the CFF was launched as an optional programme for 93,000 students.
The CFF programme will also be continued at the secondary school level to complement the current computing subjects at O Level (elective) and A Level.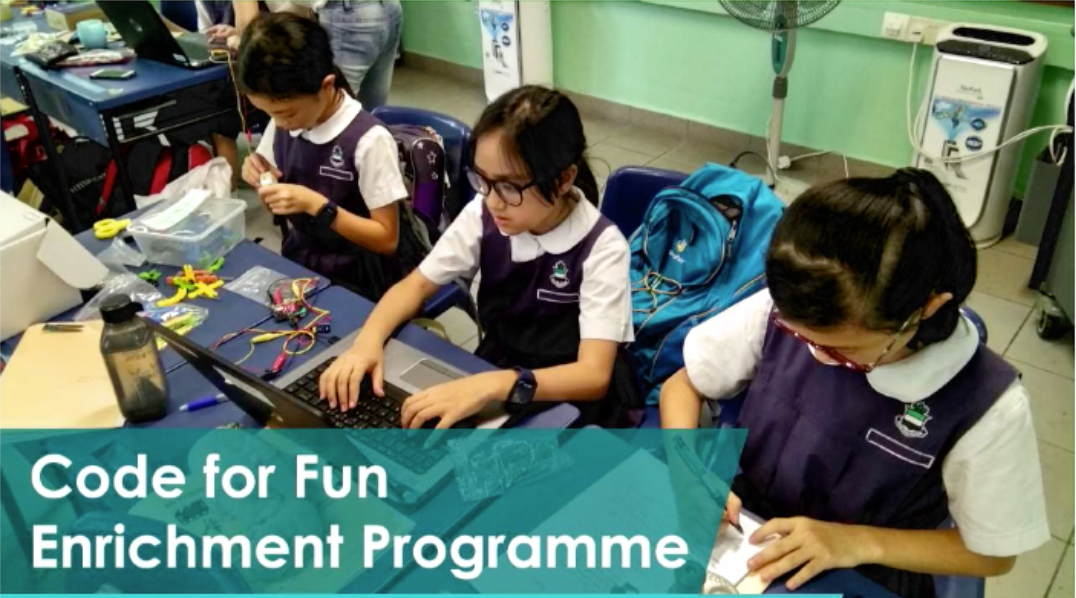 Attracting youths to learn about cyber security
Other programmes mentioned at the seminar include Singapore Cyber Youth Programme (SG Cyber Youth) and an advanced version of Youth Cyber Exploration Programme (YCEP).
These programmes target secondary and tertiary school students interested in a career related to cybersecurity.
SG Cyber Youth aims to reach out to 10,000 students in the next three years.
400 secondary school students attended the YCEP boot camp. YCEP has also gotten all five polytechnics involved as well.
Top photo collage from screenshots of MCI workplan seminar 2019 video
If you like what you read, follow us on Facebook, Instagram, Twitter and Telegram to get the latest updates.