Changi Airport has a playground situated at Changi Terminal 4.
Here it is:
It's a nifty little contraption, useful for parents to entertain their young children perhaps.
Or as Unilad, a British Internet media company, classified it, a real adventure.
Here's their video, which has over 22,000 shares and seven million views.
In case you can't see it.
[video width="1280" height="1280" mp4="https://static.mothership.sg/1/2019/07/UNILAD-Adventure-Changi-Airport-Slide-Facebook.mp4"][/video]
Basically it runs you through how to get on this really cool slide and slide down to the Chandelier, which is the playground.
That same video was shared on Reddit, garnering nearly 70,000 upvotes in less than 12 hours.
Reactions
Like most highly-upvoted posts on Reddit about Singapore, it reinforced the idea of Singapore as a playground city of sorts.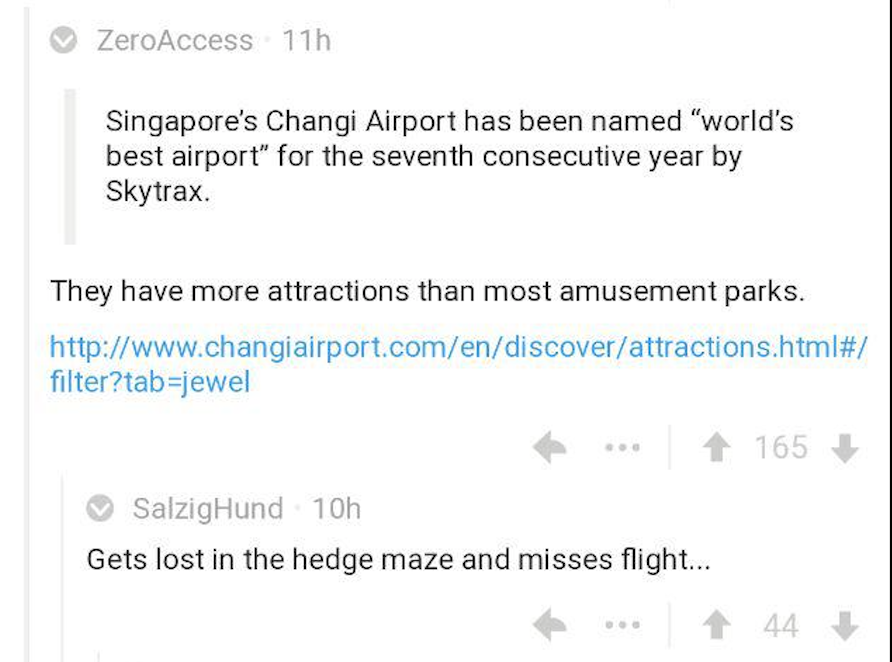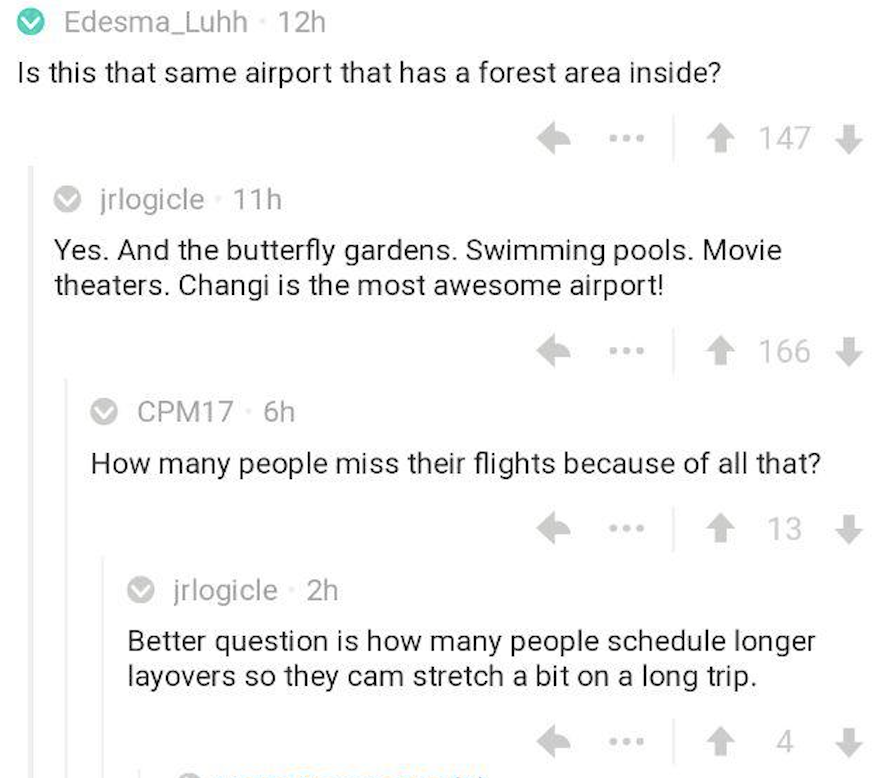 With the usual rabbit hole down the Disneyland with death penalty trope.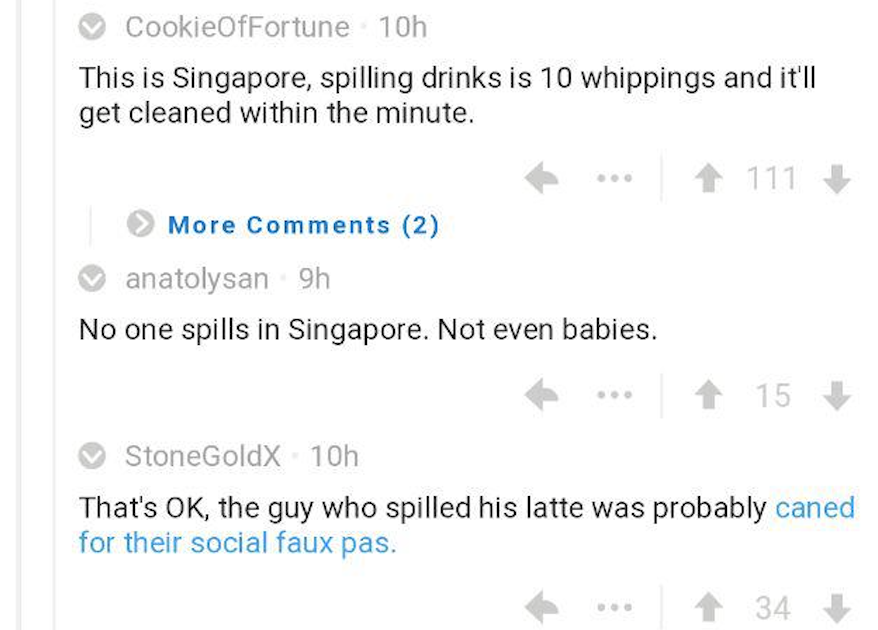 Basically this.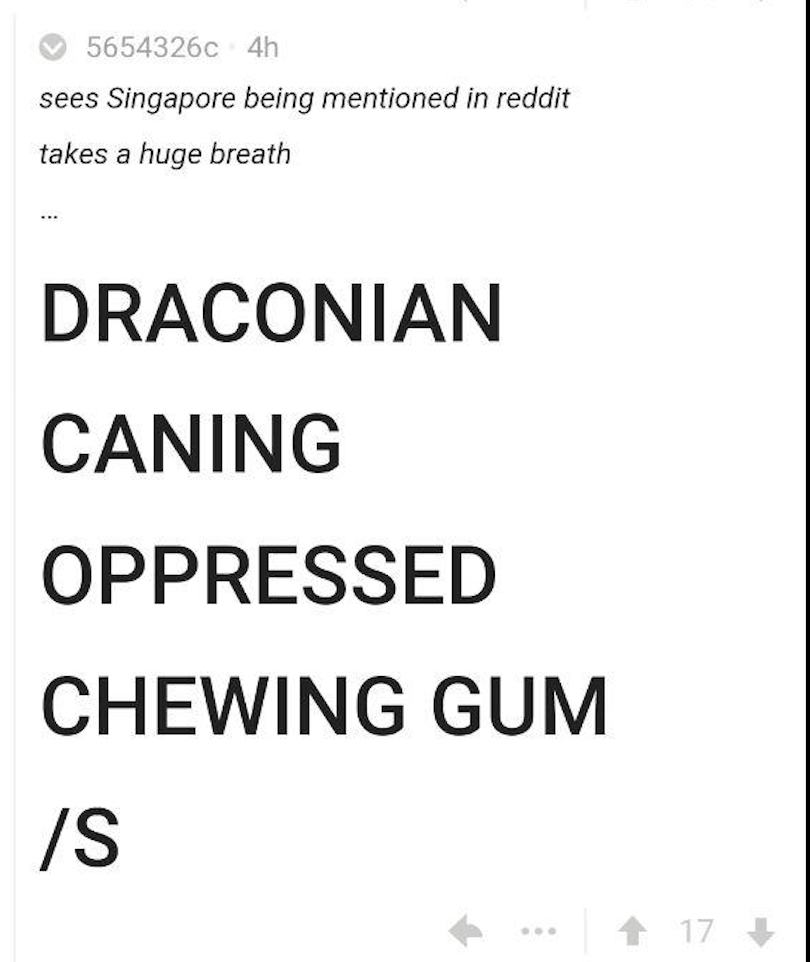 Also just as an aside, that's not even the longest slide in Changi itself.
That honour goes to the The [email protected]
Here it is.
Here is a POV of the slide.
Cool.
Other shock and awe-inducing Singaporean things
If you like what you read, follow us on Facebook, Instagram, Twitter and Telegram to get the latest updates.