The seizure of seven dead tiger cubs from a car in Vietnam on July 26, 2019, has led to the arrest of several individuals suspected to be involved in the wildlife trafficking trade.
Smuggling ring kingpin arrested
The frozen carcasses of the tigers, believed to all be cubs, were discovered by police in a vehicle stationed in a parking lot off the streets of Cau Giay District, reported VN Express.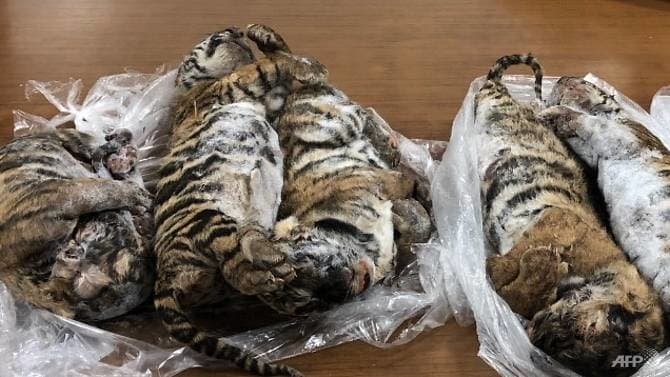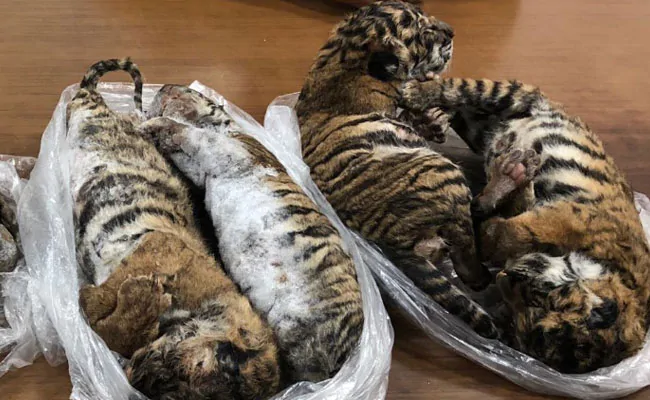 According to CNA, the owners of the vehicles, Nguyen Huu Hue, 52, Phan Van Vui, 34, and Ho Anh Tu, 28, were subsequently arrested.
All three individuals are believed to be part of a wildlife smuggling ring that had been transporting frozen tiger carcasses from neighbouring Laos to Vietnam for several years.
Hue was allegedly the kingpin of the organisation—he was the director of a Vietnamese service and commerce company, and reportedly used his business as a front for trafficking operations.
Members of the smuggling ring have previously been busted, however the police have never been able to arrest the leader until now.
Vietnam an illegal wildlife trading hub
Vietnam is a popular smuggling route and consumption hub for illegal wildlife parts.
Tiger parts, such as bones, skin and claws, are commonly smuggled in for domestic consumption, where they are used in traditional chinese medicine or as jewellery, according to anti-wildlife trafficking non-profit Traffic.
It is uncertain if the dead tigers seized from the car were captured from the wild, or taken from illegal tiger farms in Laos, reported CNA.
Tigers are not the only animals at the mercy of the illegal wildlife trade—pangolin, rhino and elephant parts are commonly smuggled as well.
Just three days ago on July 23, a huge haul of elephant ivory and pangolin scales worth S$66 million in total was seized in Singapore, en route to Vietnam.
The ivory weighed 8,800kg—the largest ever seizure here.
In April, two separate hauls of pangolin scales were seized in Singapore as well. Similarly, both of these were bound for Vietnam.
Top photo from @eha_news / Twitter
If you like what you read, follow us on Facebook, Instagram, Twitter and Telegram to get the latest updates.