Many parents are busy this time of year attending their children's graduation ceremony.
However, it is the other way round for Choo Siew Eng, who just celebrated her milestone with her son at Nanyang Technological University yesterday (NTU).
Completed a degree at 56
56-year-old Choo has just completed a degree in electrical and electronic engineering at NTU on July 23.
Here's a photo of Choo in her graduation gown, with her son:
According to the post, Choo decided to go back to school after retirement since her children had all grown up by then.
She has a 30-year-old son and a 25-year-old daughter.
Choo started working as a technician 40 years ago with only an O-level certificate at the age of 16.
She also took up a part-time diploma in Nanyang Polytechnic in 2000 and completed the course while juggling commitments at work and home.
With her story, she hopes to inspire more people to continue learning as she shared her takeaways from NTU:
"When I studied at NTU, the course helped me think to deeper, look from multiple perspectives and to factor many other things into consideration, before we come up with solutions and outcomes. It also helped me with critical thinking, thinking out of the box to solve problems. When I face more complicated problems, I can handle it, but at least now I manage to see it from different angles first. I also enjoyed the electives, which helps me to learn new things, especially the enterprise modules in business. I don't do this in my line of work and they are new skill sets."
Inspiration
Many people who came across her graduation post on NTU Facebook were no doubt impressed and inspired by Choo.
There are some screenshots of the congratulatory messages: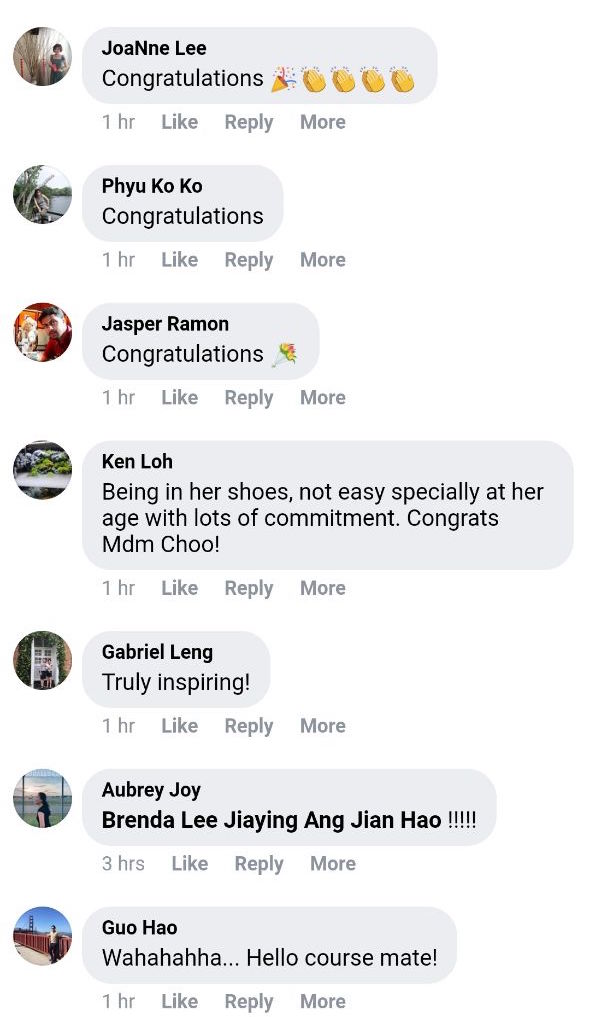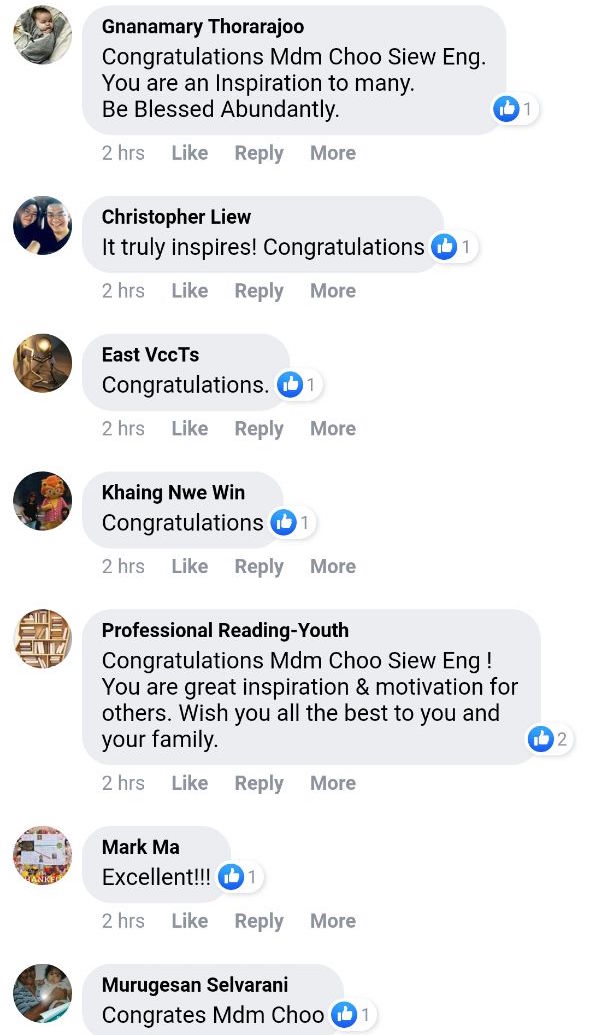 Congrats, Mdm Choo!
Top image from NTU Facebook
If you like what you read, follow us on Facebook, Instagram, Twitter and Telegram to get the latest updates.