Mosque-going smokers who want to kick their habit can now do so with a little added incentive.
Swap cigarette for curry puff from end-June to mid-October
From the end of June to mid-October, worshippers can trade their cigarettes for free curry puffs at the "Puff for a Puff" booths at 22 mosques in Singapore, The Straits Times (ST) reported.
The curry puffs they received are healthier for they are made using wholegrain flour and fried in oil with less saturated fat.
One of the six mosques that took part in this campaign on June 28 was Jalan Sultan Mosque.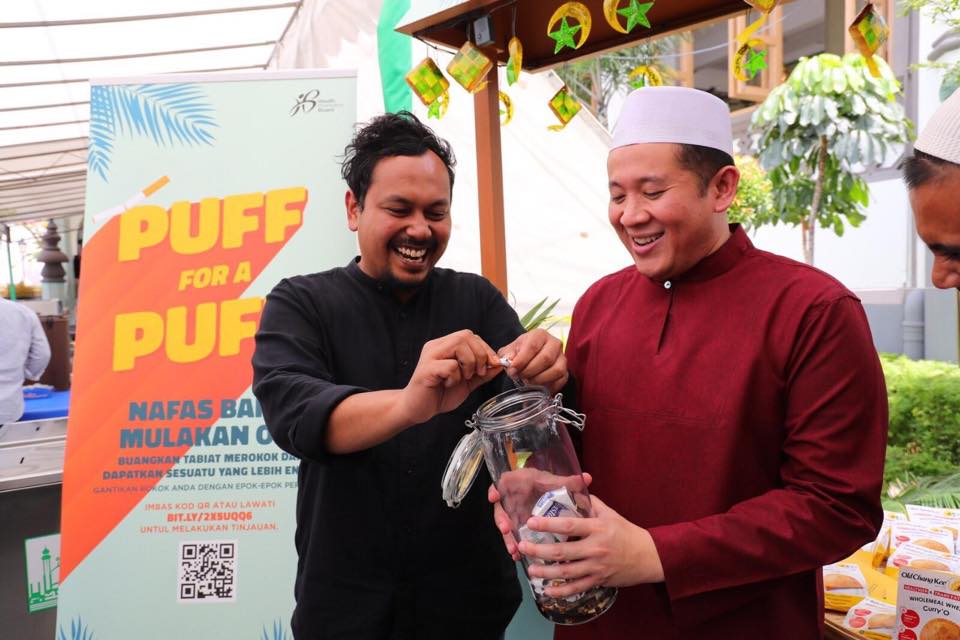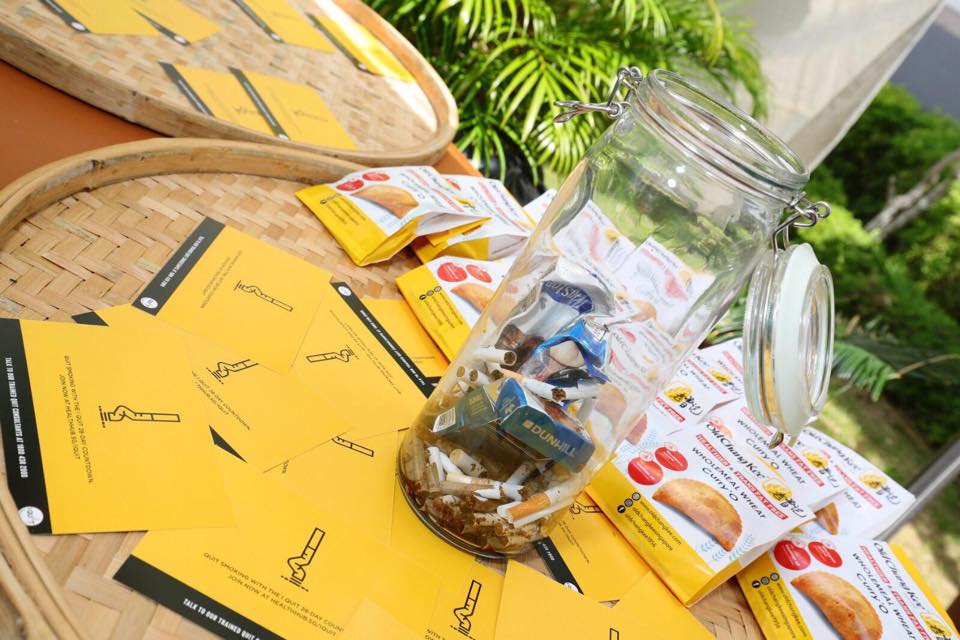 Helping smokers to take the first step
The "Puff for a Puff" initiative, which is part of the Health Promotion Board's (HPB) latest anti-smoking campaign, aims to highlight both the financial and physical cost of smoking.
Senior Parliamentary Secretary for Health and Home Affairs Amrin Amin, who was at the Sultan Mosque at Kampong Glam, told ST that a curry puff costs about the same as a cigarette, or "even cheaper".
A pack of 20 cigarette sticks costs around S$14, which means each stick costs roughly 70 cents.
HPB said the initiative is to "encourage smokers to take the first step to quit the habit", which is something some smokers have found hardest to do, according to ST.
After the exchange, smokers can also sign up for the HPB's "I Quit 28-Day Programme" to help them stick to their plans for quitting smoking.
Top image adapted via FB/Amrin Amin & theMEATMENchannel/YouTube
If you like what you read, follow us on Facebook, Instagram, Twitter and Telegram to get the latest updates.