The cost of electricity will increase by 6.4 per cent from July 2019 to September 2019.
The cost will increase from 22.79 cents to 24.22 cents per kWh.
According to a media release by SP Group, this increase is due to the "higher cost of natural gas for electricity generation compared with the previous quarter".
What does this mean for you?
On average, users will find that their electricity bill will increase by about S$1.92 to S$37.41, depending on the type of housing.
This is not inclusive of the 7 per cent GST.
Bear in mind that this figure is is derived from the average monthly electricity consumption per housing type.
So a HDB 4-room flat with an average monthly electricity consumption of 363.41kWh can expect to see an increase of S$5.20 in their average monthly bill, from S$82.82 to S$88.02.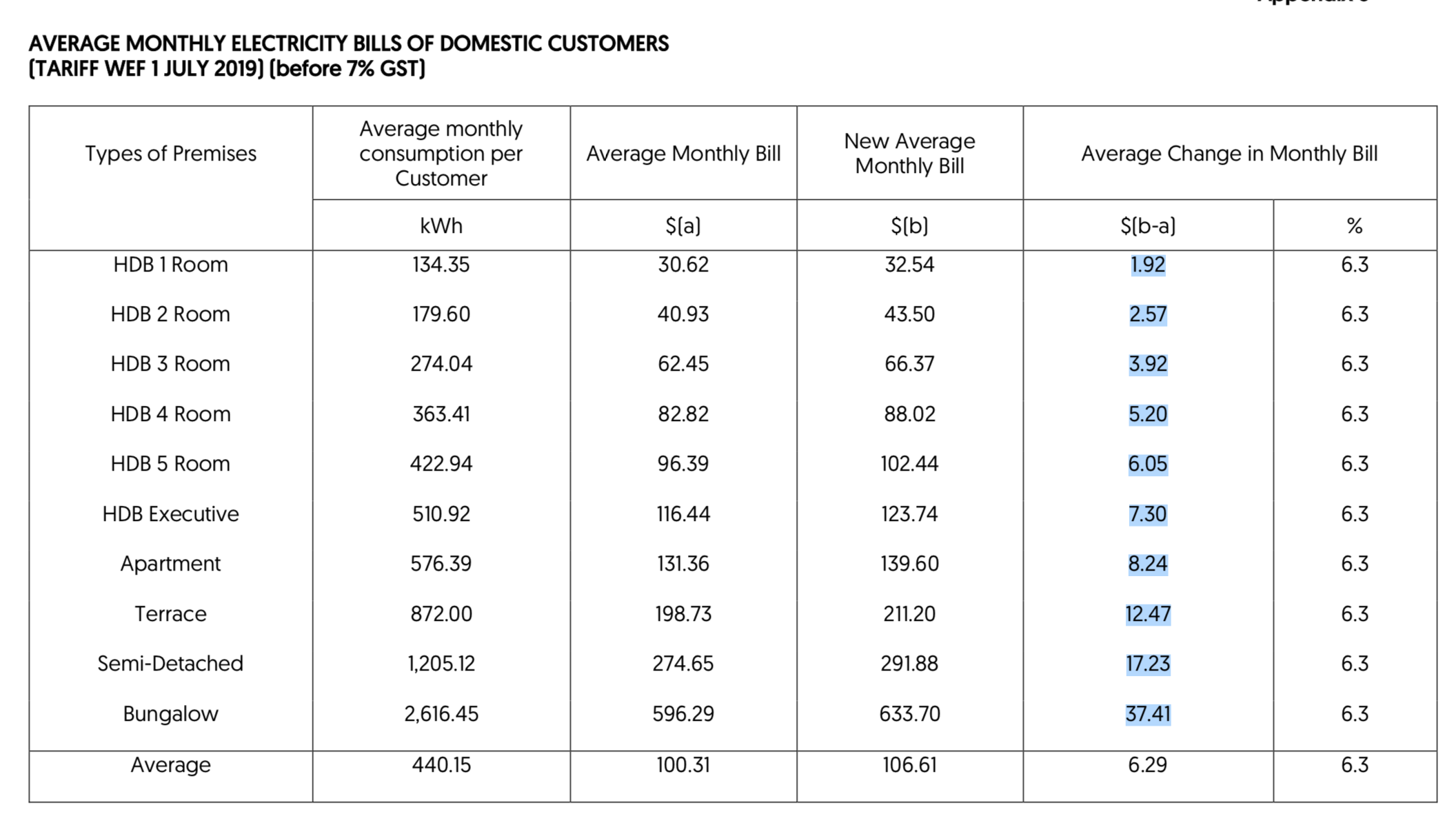 Using natural gas to generate electricity
About 95 per cent of the electricity generated in Singapore comes from natural gas. The rest is produced from other energy sources such as fuel oil, diesel and coal.
Singapore has no natural gas of its own. It uses natural gas from pipelines that connect from Malaysia and Indonesia as well as liquified natural gas that are shipped in.
If you're interested, here's an explainer on how electricity is generated using natural gas.
How is the electricity tariff calculated?
The electricity tariff consists of four components.
Energy costs (paid to the generation companies), which reflects the cost of power generation

Network costs (paid to SP PowerAssets)

Market Support Services Fee (paid to SP Services)

Market Administration and Power System Operation Fee (paid to Energy Market Company and Power System Operator)
Only the energy cost component is reviewed quarterly. The rest are reviewed annually.
Here's how electricity tariffs have changed over the past quarters -- especially useful if you are deciding between different plans on the Open Electricity Market.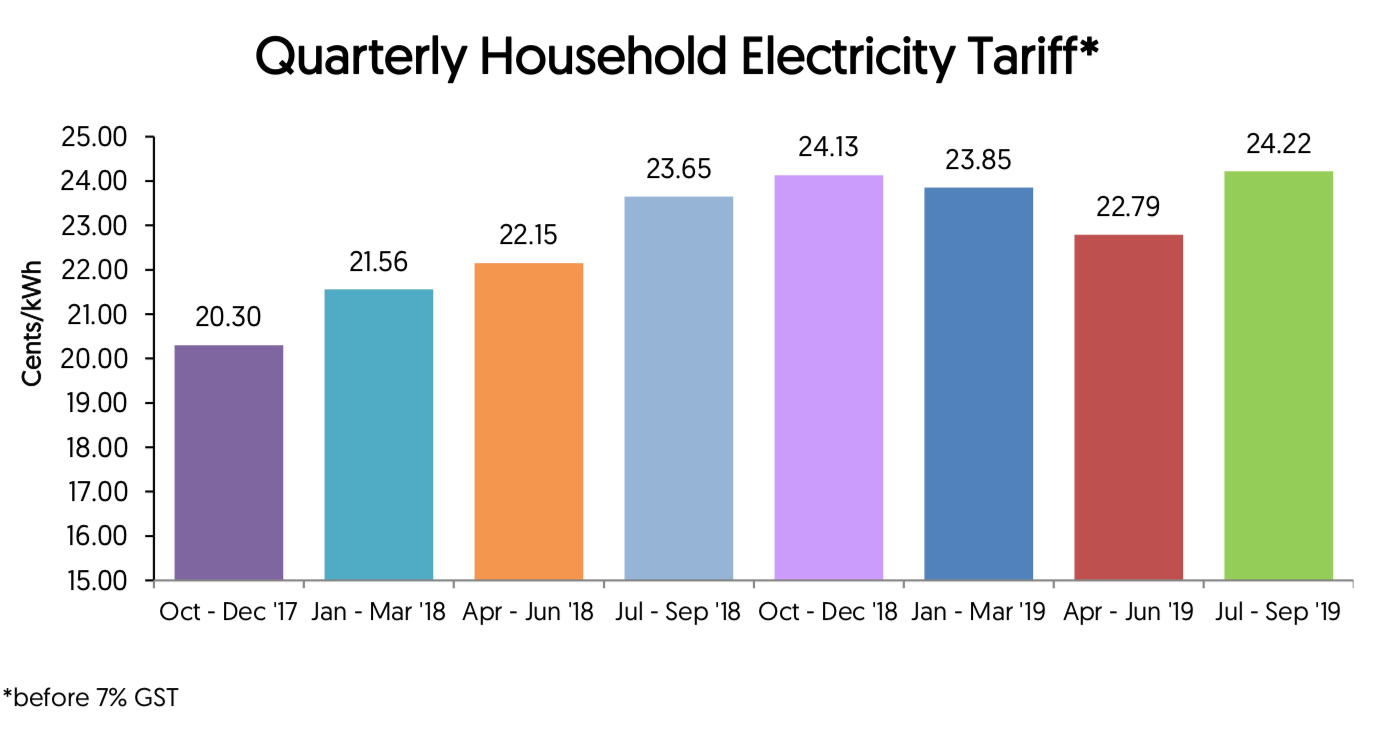 Top image by Dallas Reedy on Unsplash
If you like what you read, follow us on Facebook, Instagram, Twitter and Telegram to get the latest updates.