It's always nice to see your favourite game, cartoon or movie reimagined as works of art.
It's even nicer, however, when your favourite characters are incorporated into a setting you recognise.
Take for instance official art by Pokemon Centre Singapore, featuring Marina Bay Sands.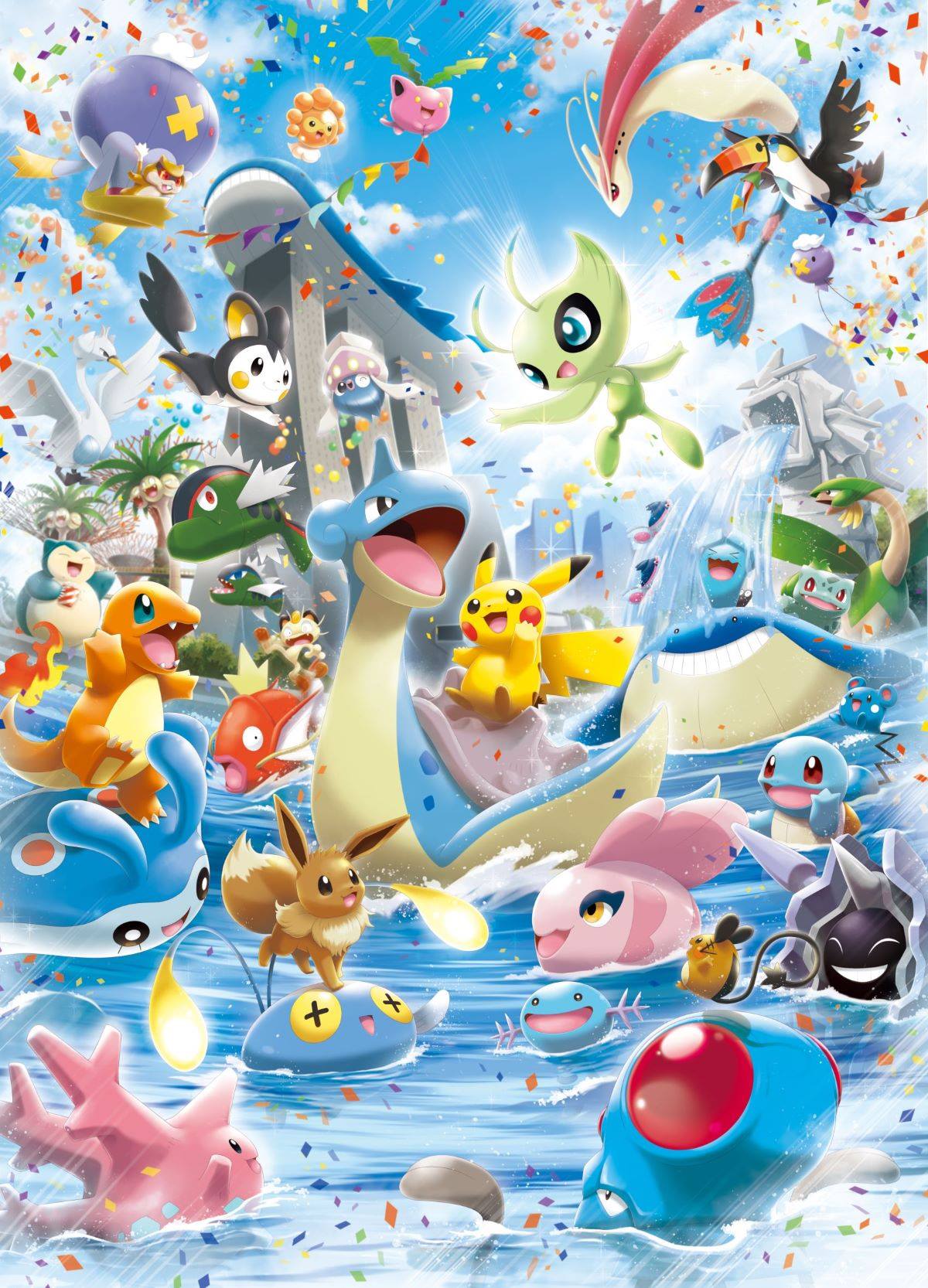 One local artist, however, has taken this concept to the next level with a breathtaking creation of her own.
Transforming Swan Lake
An artist in Singapore who goes by the name Sandara, shared her own vision of what the popular game of Pokemon Go would look like if brought to life in Singapore.
Her artwork features a place that many Singaporeans would have likely visited before—the Singapore Botanic Gardens.
This is what Swan Lake looks like: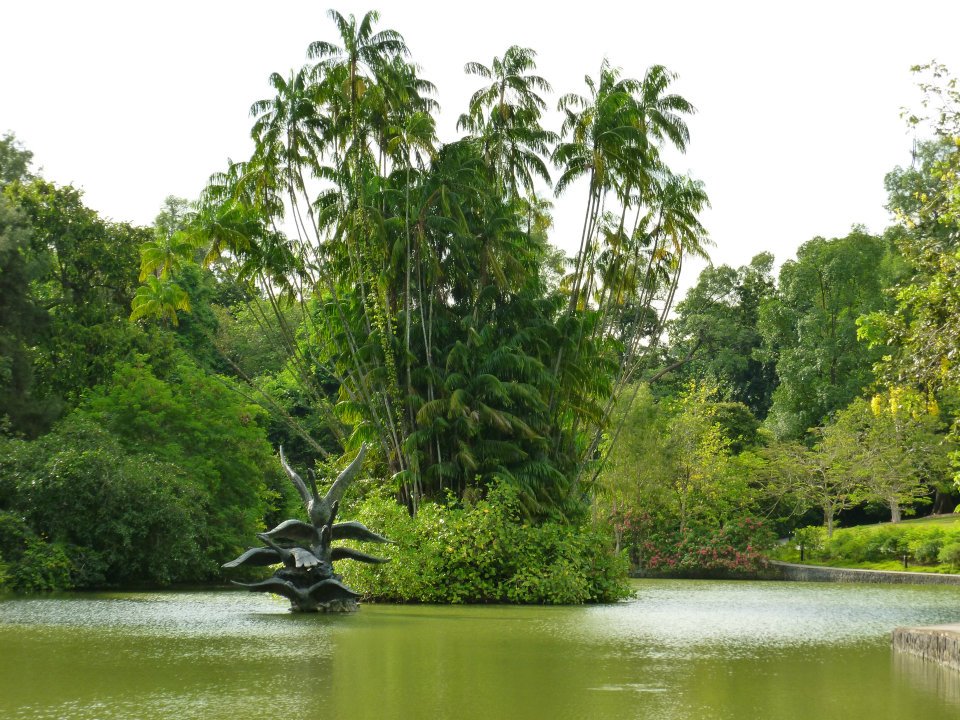 And this is the magical product of the artist's imagination: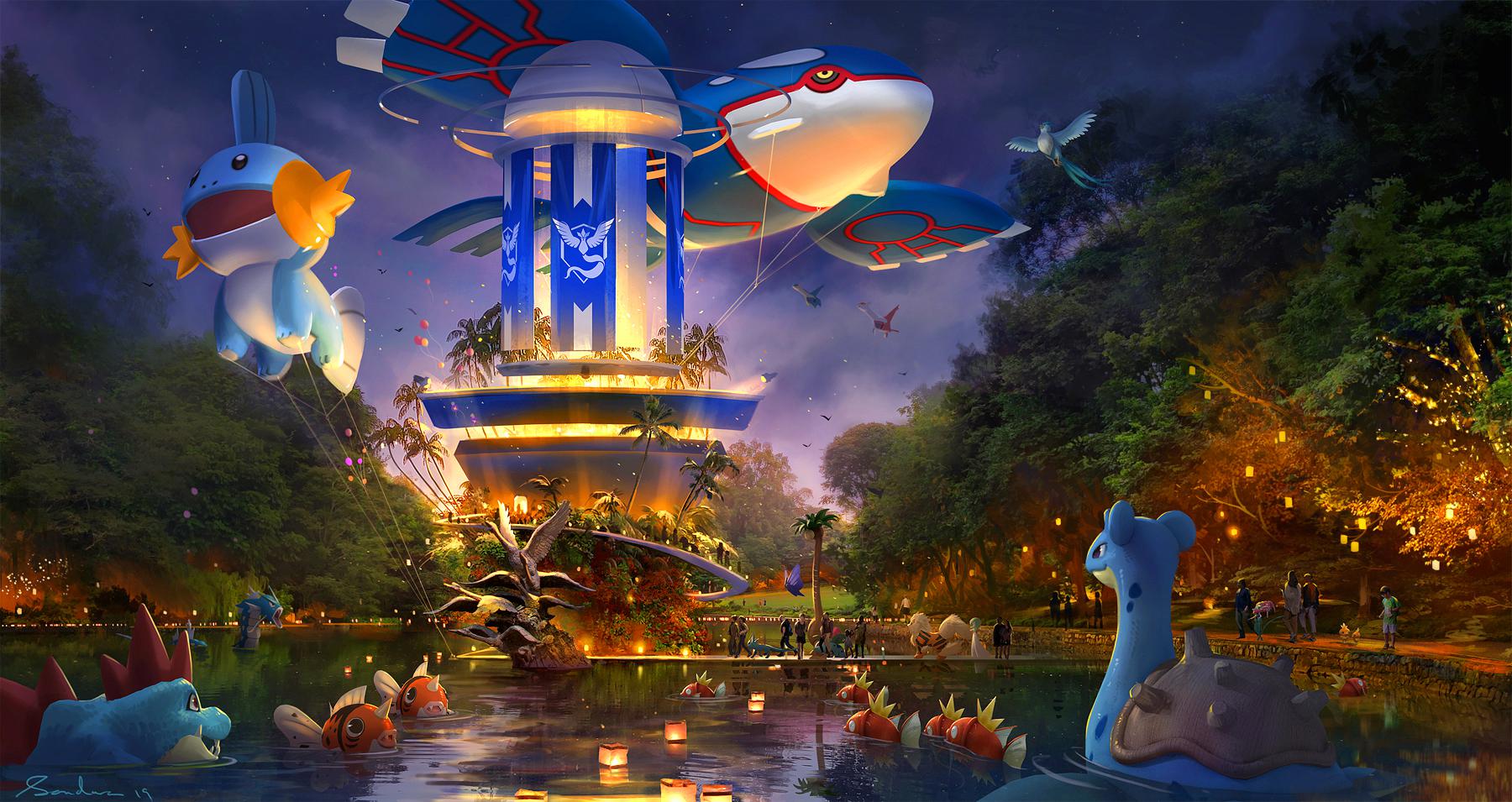 In her Facebook post, Sandara shared that she had created this piece as a gift for her son, who is a fan of Pokemon Go and its Mystic team.
The piece depicts Swan Lake at night, recognisable from the iconic statue of swans taking flight, located in the middle of the lake.
The lake features lanterns strung up in trees and floating on the water.
The small outcrop of palm trees and greenery behind the swan statue has also been reconstructed to become a towering Pokemon gym in the artwork.
And instead of just park-goers and couples roaming around the lake, Sandara has filled the park with Pokemon of all shapes and sizes.
Here are some of them:
Alolan Exeggutor

Vaporean

Venomoth

Latias

Torchic

Articuno

Seaking

Arcanine

Gardevoir

Ivysaur
Photobashing technique
In a description uploaded alongside the piece on online art platform Deviantart, Sandara revealed that the piece had been "photobashed from photos and 3D models of the Pokemon".
Photobashing is a technique well-utilised by artists, game creators and movie makers to create highly realistic illustrations.
The technique is tedious, involving overlapping and merging multiple layers of photos and images to create one composite piece.
The photos are also painted over to create the right texture and lighting.
New Pokemon Go content for third anniversary
The game's third anniversary took place on June 28, 2019.
With the game's third anniversary, new developments and updates have been announced by Niantic, the game's creator.
New features include shiny Alolan Pokemon, more avatar items, and new raid bonuses, according to Nintendo Soup.
A Pikachu in a party hat will also be appearing for a limited amount of time for players to catch as well, among other perks.
More S'pore scenes re-imagined:
Top photo from sandara / Deviantart and Stuart Waton / FB
If you like what you read, follow us on Facebook, Instagram, Twitter and Telegram to get the latest updates.