A Scoot flight from Cebu, The Philippines, was escorted by two F-15s in response to a bomb threat allegedly made by a 13-year-old male passenger.
According to CNA and TODAY, the incident occured onboard flight TR385, on June 2.
Threat taken seriously
In a Facebook post, Defence Minister Ng Eng Hen stated that the Singapore Armed Forces (SAF) took every threat seriously, despite investigations revealing the threat to be a false alarm.
Separately, a spokesperson for Scoot confirmed that the threat was a hoax, and that the flight had arrived safely at Changi Airport, at 4.49pm,
CNA 
highlighted.
On the status of the passengers and crew, the spokesperson stated:
"All 144 passengers and six crew disembarked normally, and were subjected to arrival security checks."
Passengers allegedly uninformed about situation
Subsequently, a netizen, Schemuel Ryaile, posted a photo of a jet flying beside the plane on social media.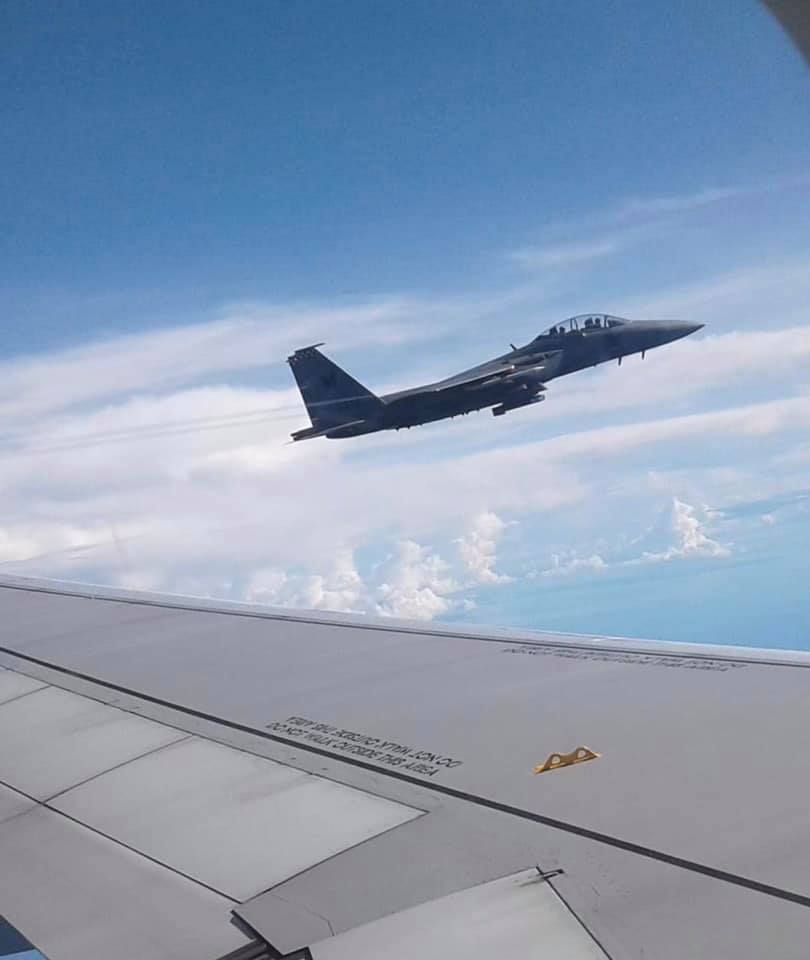 In a comment on a Mothership post, Ryaile alleged that passengers remained uninformed about the situation, even upon landing and during the subsequent security check.
As such, Ryaile stated that he had only found out what had transpired upon reading the news on the morning of June 3.
The atmosphere in the plane was also supposedly tense, despite the absence of a commotion.
The flight had apparently been scheduled to land at 4.25pm.
However, he spotted a fighter jet flying up alongside the plane at 4pm, purportedly close enough for the jet pilot's gestures to be spotted.
The jet then stayed with the plane for 40 minutes as the latter remained in the air and circled over Desaru, with Sungei Lebam and oil plantations in view .
It left the plane's side upon landing.
13-year-old assisting with police investigations
The police have since confirmed that a report has been made over a security threat onboard flight TR385, CNA further reported.
Both Scoot and the 13-year-old are assisting with police investigations.
Other bomb hoaxes that have occurred:
Top image from Scoot Facebook & Ng Eng Hen's Facebook
If you like what you read, follow us on Facebook, Instagram, Twitter and Telegram to get the latest updates.