A cyclist caught on video cutting into the right lane of a two-laned road was subsequently seen stopping abruptly and getting off his bike to gesture at the driver.
Cycled in right lane
The video was uploaded to Facebook on May 7.
The incident happened on May 6 along Choa Chu Kang Way.
According to the dashboard camera footage, the cyclist can be seen cutting into the right lane right in front of the car that was filming.
The driver can then be heard honking at the cyclist.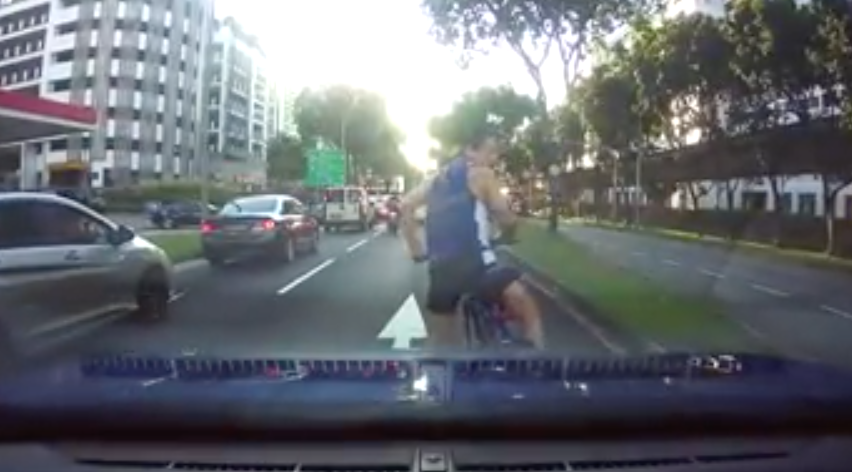 The cyclist then slowed to a stop, gestured at the driver, before getting off his bicycle.
He is seen picking up what appears to be a portable air pump, which appaered to have been dropped on the road.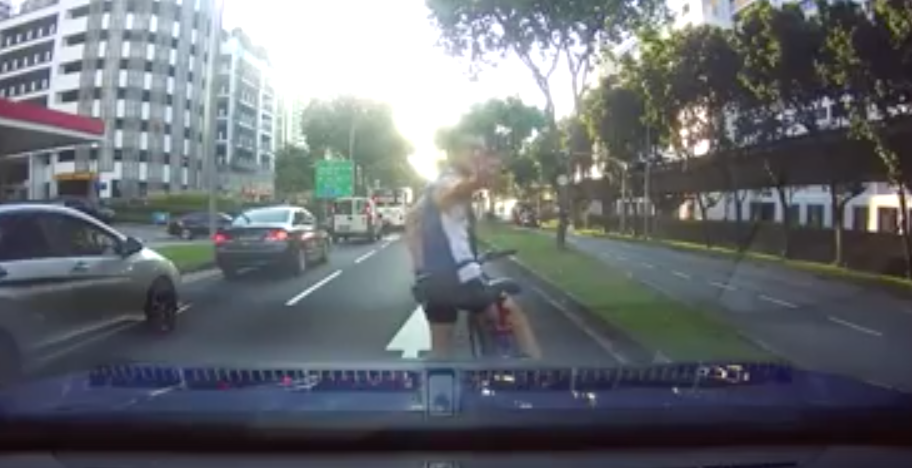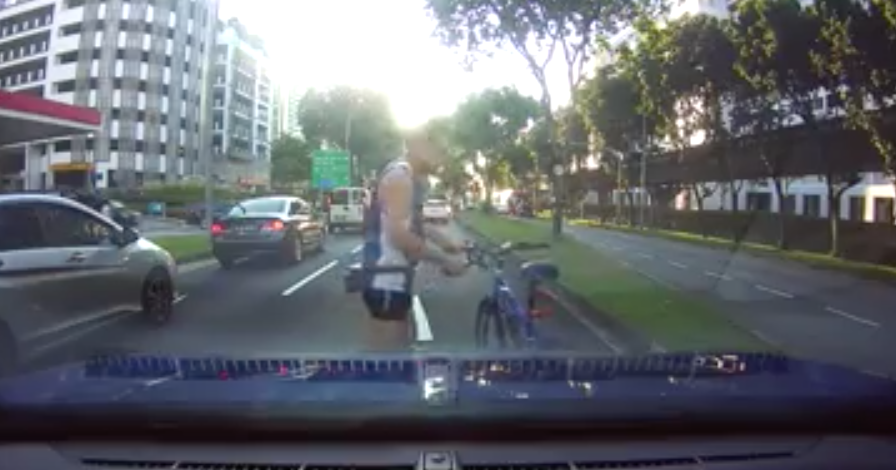 He eventually got back onto his bicycle and continued cycling in the right lane.
Unclear if cyclist is turning right
According to the Road Traffic Act, cyclists should, as far as possible, keep left on all paths unless overtaking.
Cyclists are permitted on the right lane if they are turning right.
However, from the video uploaded, it is unclear if the cyclist was indeed turning right at the next junction.
In addition, cyclists should also ride in a manner so as not to obstruct vehicles moving at a faster speed.
Top photo screengrab from video.
If you like what you read, follow us on Facebook, Instagram, Twitter and Telegram to get the latest updates.