You might have seen a picture of a very content kitty being shared on your timeline today.
Singapore Pets Page shared the very viral photo of one fat ginger cat napping comfortably with his bolster at a kopitiam on March 4.
This adorable kitty garnered almost 3,000 shares in just five hours.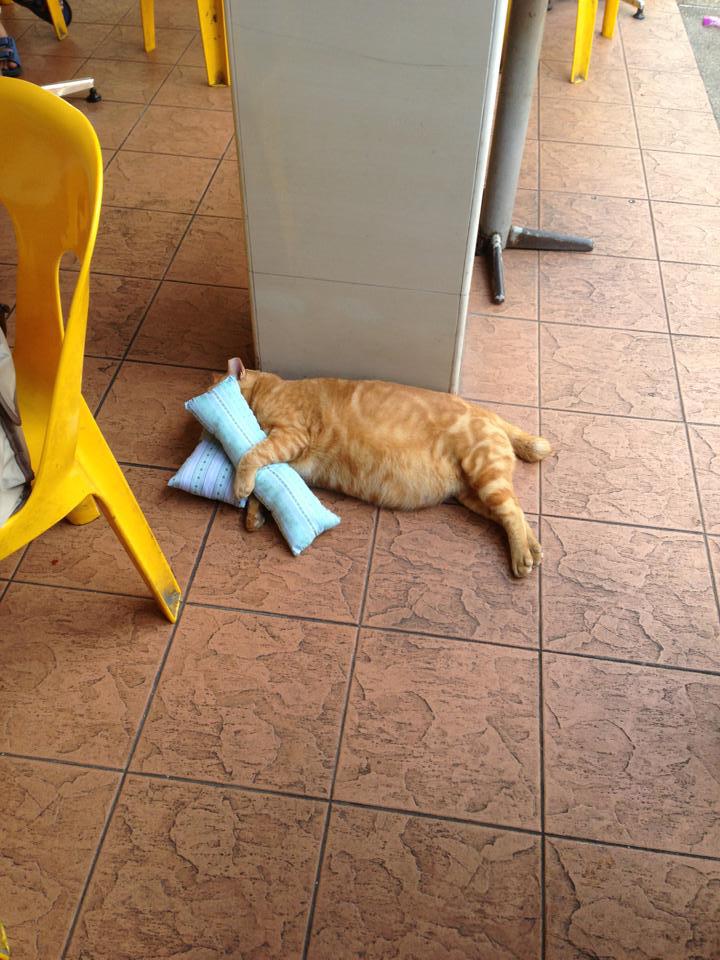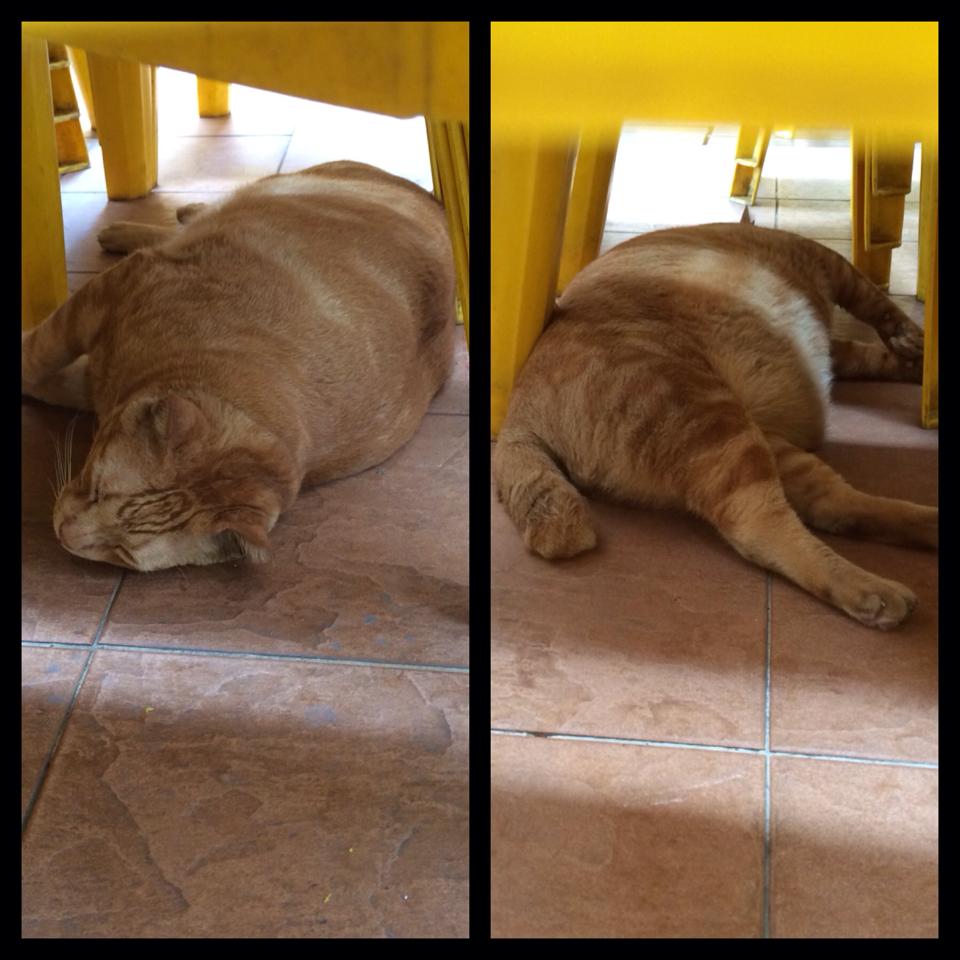 Do not disturb, cat napping.
Old photo reshared from 2013
The photo shared by Singapore Pets Page was actually an old photo that was shared back in 2013 by Facebook user Goh Sai Hong.
According to his caregiver, Yanty Sani, the cat is a well-loved male cat affectionately known as 'Ah Pui', which is Hokkien for fat.
Ah Pui used to hang out at a coffee shop near Fajar Shopping Centre in Bukit Panjang and his bolsters were actually given to him by the coffee shop owner.
Ah Pui was definitely not pregnant, but merely had a bit too much at his local coffee shop with his fellow hooman friends.
The kitty leaves behind two other brothers of similar size.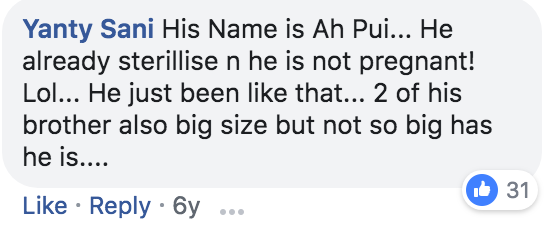 According to Yanty Sani, Ah Pui's favourite food was prawn.
He did not like pork.

Died in 2016
Sadly, Ah Pui passed away in 2016 at his fosterer's house.
According to Sani, Ah Pui suffered from urinary tract infection (UTI) which worsened to the point where he couldn't urinate on his own and feeders had to bring him to a vet to drain his urine out.
Ah Pui was also prescribed a diet by the vet but he eventually succumbed to the illness.
:'(
Top photo from Goh Sai Hong

If you like what you read, follow us on Facebook, Instagram, Twitter and Telegram to get the latest updates.