Saturday, Feb. 2, 2019, is what most Chinese in Singapore would think of as the final weekend before Chinese New Year.
Saturday, Feb. 2, 2019, for Singaporean Adrian Oh, is the day he finally comes home for the first time after spending just eight days shy of two years on the road... on his longboard.
Oh is the first Singaporean to travel across the world almost exclusively on a longboard.
The 36-year-old started his journey on Feb. 11, 2017, and spent a total of 722 days on the road traversing a total of 32 countries in four continents: Asia, Europe and the two Americas.
Needless to say, it was no easy feat, and Oh shared his experience of his journey while still on the road in an email interview with Mothership.
Why a longboard?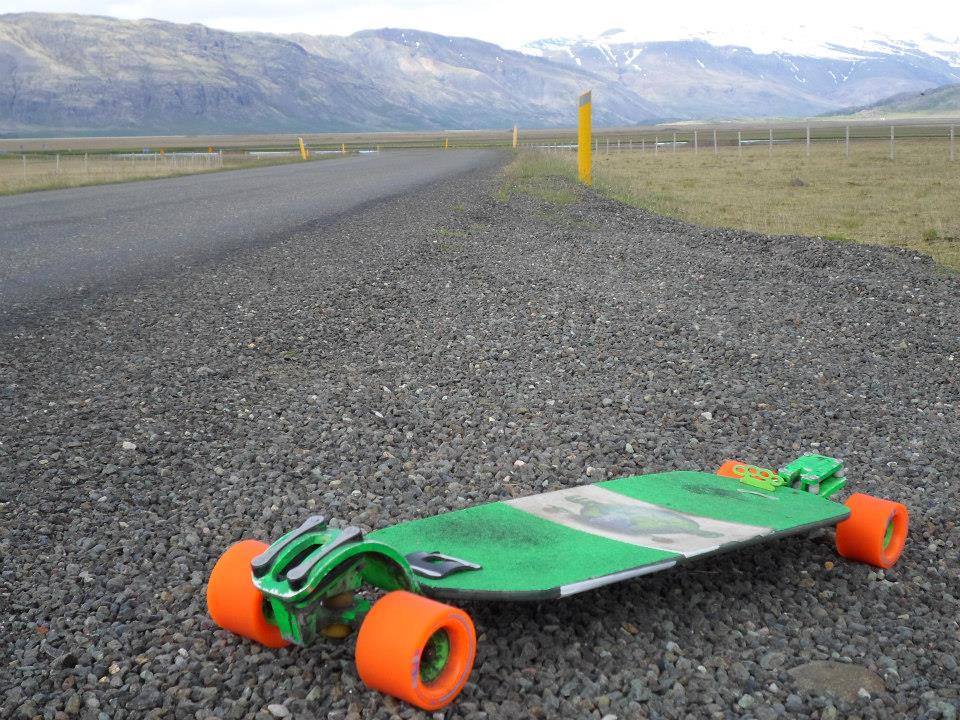 A longboard, by the way, is not a skateboard — it's longer, as its name suggests, and is better suited for cruising, travelling and downhill racing, and activities involving longboards have become so distinct from skateboarding that the term "longboarding" exists as well.
Oh, who first was introduced to skateboarding by his ex-girlfriend a little over five years ago, started longboarding to work because he was tired of getting his bicycle stolen (his workplace was about a kilometre from his home).
He chose a longboard over other transportation tools (like a bicycle, perhaps) for his round-the-world journey because he likes feeling grounded and "stable", as he puts it.
"I never take to cycling because I don't like sitting still on a saddle for hours, and my butt will be sore after. Through skating longboard, my feet will have contact with ground. I felt grounded and stable somehow. Beside, I can kick using both legs, and pump."
He adds on his dislike for buses, which he took several of when at the age of 23, he backpacked to Austria, Czech Republic, Poland, Hungary and Slovakia.
"It became stale for me. Sitting in a bus, moving from one city to another, watching the world go past. It was like a prison I couldn't escape. I couldn't stop in the nowhere to explore.

By skating, I get to stop anywhere and whenever I want. I went through remote villages and towns where no backpackers could gain access to. That way, I was liberated by my longboard."
Oh worked as a special education teacher for more than a decade before embarking on this trip, and shares also that his unconventional choice of travelling on a longboard — and pushing a stroller, which we'll get to in a bit — made him an "instant celebrity":
"Every day I get requests from drivers and other travellers for photos. How often have you seen someone skateboarding around the world?

If I ride on bicycle, I become one of many thousands who transverse. On a longboard, I have carved out a special identity."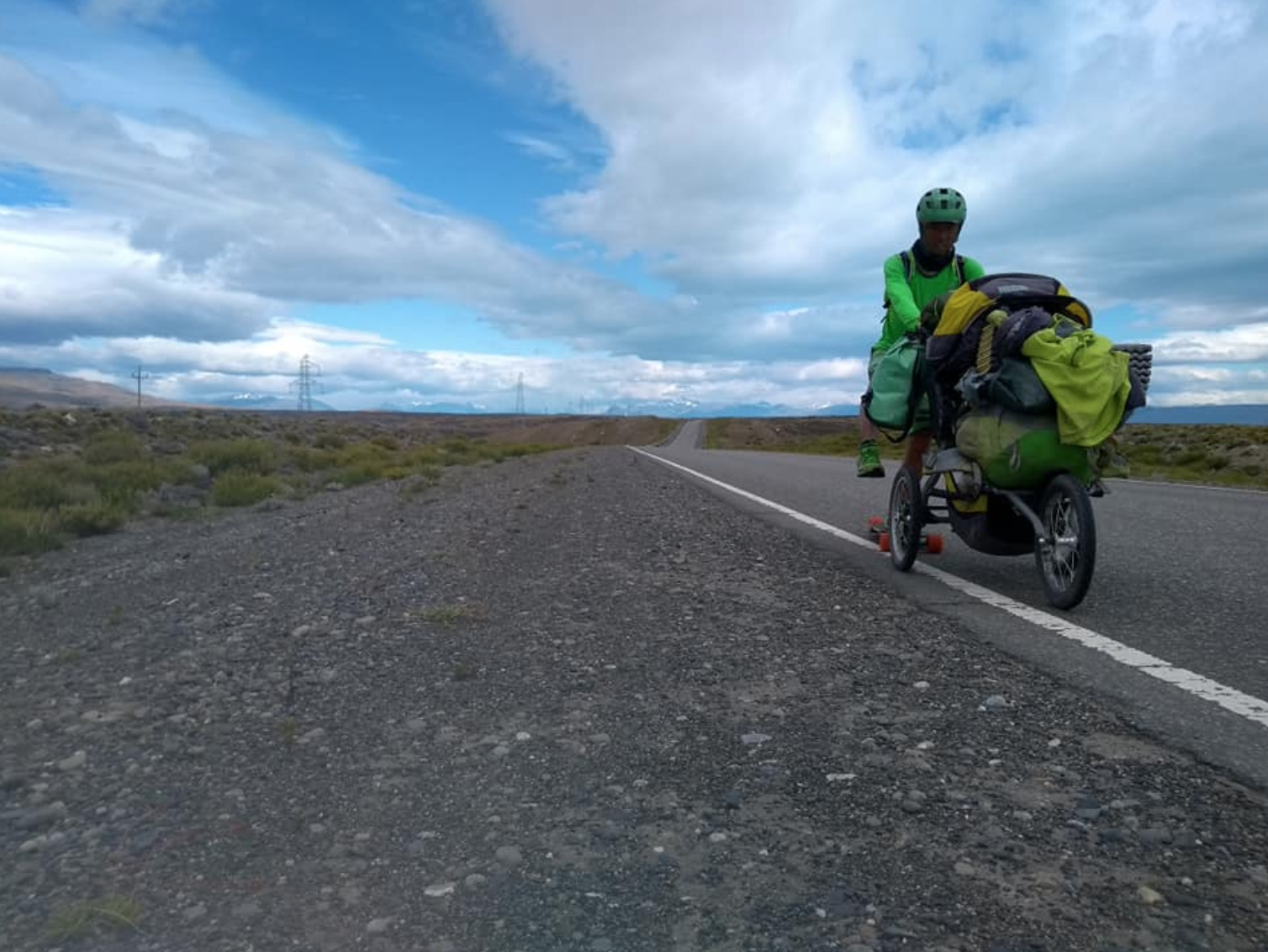 Why take this trip?
Oh tells us he set off on his trip in order to "experience humanity".
For him, the media presented a "dark, gloomy and depressing" image of the world, but on his trip, everything he saw was far from it.
"On the contrary, I experienced kindness and hospitality from locals in the some of most dangerous countries in the world.

I have skated through El Salvador and Honduras, previously known as the murder capital of the world. Fire stations welcomed me with open arms every night. Locals treated me to meals.

The world didn't seem as dangerous as it looked after all. There can be goodness in it if you step out of your door."
In 2013, Oh also chanced upon a YouTube video of three guys who skateboarded from Peru to Bolivia. Inspired by their journey, Oh wanted to do something similar.
But instead of simply South America, he wanted to skateboard across the world — a few years since then, he went out, and did exactly that.
It was a dream come true for him.
The route
Starting from Singapore, here is the route Oh took:
(February to June 2017) Malaysia 

→

Thailand 

→

Cambodia 

→

Vietnam 

→

China 

→ 

Macau 

→

Hong Kong

(June to September 2017) Germany 

→

Netherlands 

→

Belgium 

→

France 

→

Spain

(September 2017 to December 2018) Canada 

→

United States (U.S.) 

→

Mexico 

→

Belize 

→

Guatemala 

→

El Salvador 

→

Honduras 

→

Nicaragua 

→

Costa Rica 

→

Panama 

→ 

Colombia 

→

Ecuador 

→

Peru 

→

Bolivia 

→

Argentina 

→

Paraguay 

→

Brazil 

→

Chile 

→

Argentina 

→

Uruguay
He says he covered about 100km each day by breaking it up into 10km stretches, taking breaks in between.
At some points, he had to rest his longboard and take other modes of transport to cross continents.  
For instance, he took a flight from Spain to Canada after he suffered a fall on a downhill slope in Spain where the road turned to gravel and he couldn't brake in time — that left him our of action for two weeks with a gash on his left knee that needed stitches.
And it was from Vancouver that he skated down to the U.S. and bought himself the stroller, with which he spent the rest of his journey.
From there, he skated down Panama where he was stopped by the Darién Gap — one of the most dangerous and least-visited places in the world due to its inaccessibility and presence of drug gangs and paramilitary groups — and then took another flight to Colombia, from which he covered the rest of South America, save for three countries. 
In Chile, he had to take a couple of ferries too as there were lots of islands, making ferry crossings unavoidable. 
In between, if he saw that the roads were "unpaved and all gravel", and "impossible to skate", he would take buses or hitchhike. 
While Oh had plotted a route weeks before his trip according to the seasons — he tried to avoid the winter seasons and places with cold climates — he later deviated from his plan, going where the roads led him.
For instance, his decision to go to Ushuaia in Argentina — the southernmost city in the world — to end his journey with, was not planned at all.
"I only realised it is possible to skate there and I am close to it... I can say the journey was a spontaneous road trip."
Also, he went completely off course while he was skateboarding in Pomata, Peru, when he met a family driving on the road who invited him to their home.
Although their place happened to be way off course, he thought to himself "what the heck", before going with them to have a meal together.
He then took a different route to Bolivia.
As he gave in to spontaneity most of the time during his trip, he ended up simply planning his route as he went along.
The travel rig
Oh said his US$125 (S$168) stroller, purchased off Craigslist, had become his "home on the road".
"My pushcart has become my home on the road. My bivy tent is my bedroom, my MSR is my kitchen, my longboard is my car."
Here's a picture of his rig: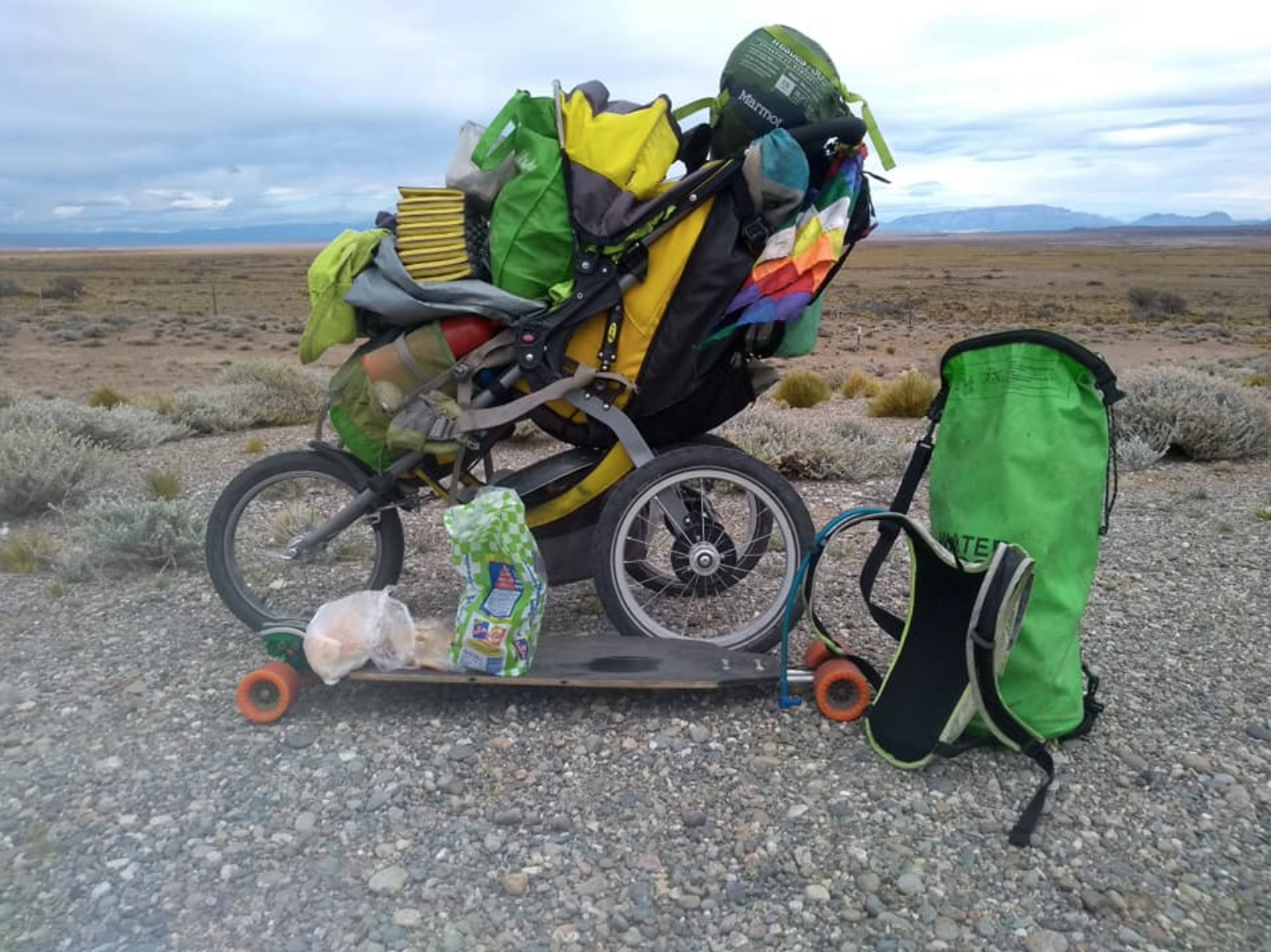 The stack consists of:
A 20-litre "dry pack", containing all his essentials and day to day items, such as his passport, credit card, cooking supplies, toiletries and toilet rolls.

On the sides are his five-litre dry pack, including his bivy tent and food.

Inside the stroller is a 15 litre-supply of water and rain clothes for rainy days.

His backpack, which he initially started his journey longboarding with sans stroller, contains non-essential items, such as spare equipment, repair tools and first aid kit.
To prevent his backpack from falling off his rig, everything must fit nicely together like a "jigsaw puzzle", and he then has to tie its straps to his stroller.
They were bare necessities, but he was satisfied.
"I got everything I need to live. I no longer find a need to hanker after luxurious goods.

What is the point, everything will turn to dust sooner or later. I am happy with what I have."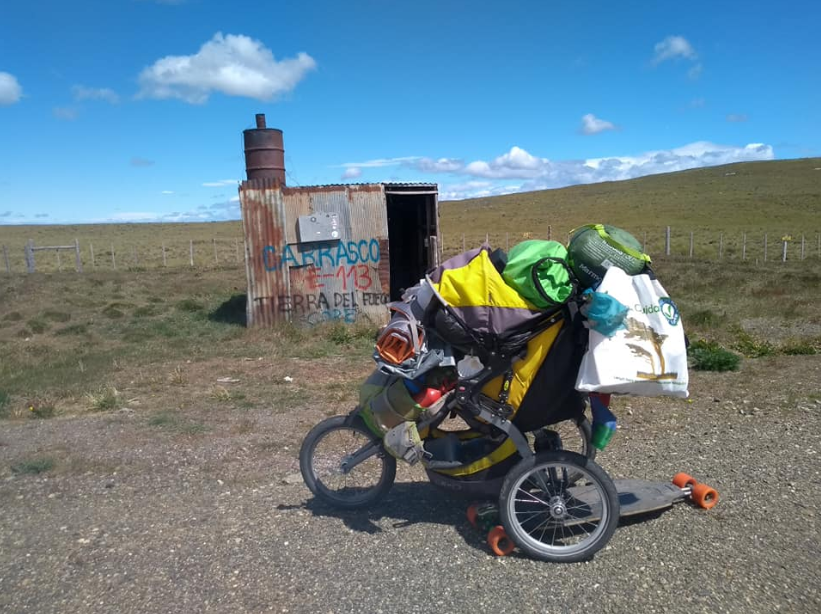 Trip cost: S$30,000
Oh budgeted S$30,000 of his own money for his entire trip, which he planned to last him for the two years.
In all, he spent S$25,000 of his own money, and S$5,000 that he successfully crowdfunded online.
Interestingly, Oh said he spent more in less-developed countries because he found himself splurging on food and accommodation "because it is cheap", but he was a lot more frugal in more developed countries like the U.S.
To save money, he camped outdoors and cooked his own food.
But oftentimes, Oh said he didn't have to worry about money at all thanks to the kindness of strangers he met.
Random people who saw him on the road frequently pulled over to give him food, water, and sometimes even money to show their support once they heard what he was trying to do.
The most he received, he shared, was US$100 (S$136) from a fellow traveller in Canada.
He was also frequently treated to meals at eateries, and received plenty of offers from the locals to pay for his lodging or to put him up in their homes.
At the mercy of the environment
Oh described traffic as "courteous" to him.
When motorists notice him — a guy on a longboard pushing a stroller — they would either slow down and overtake him on the other lane, or take pictures of him.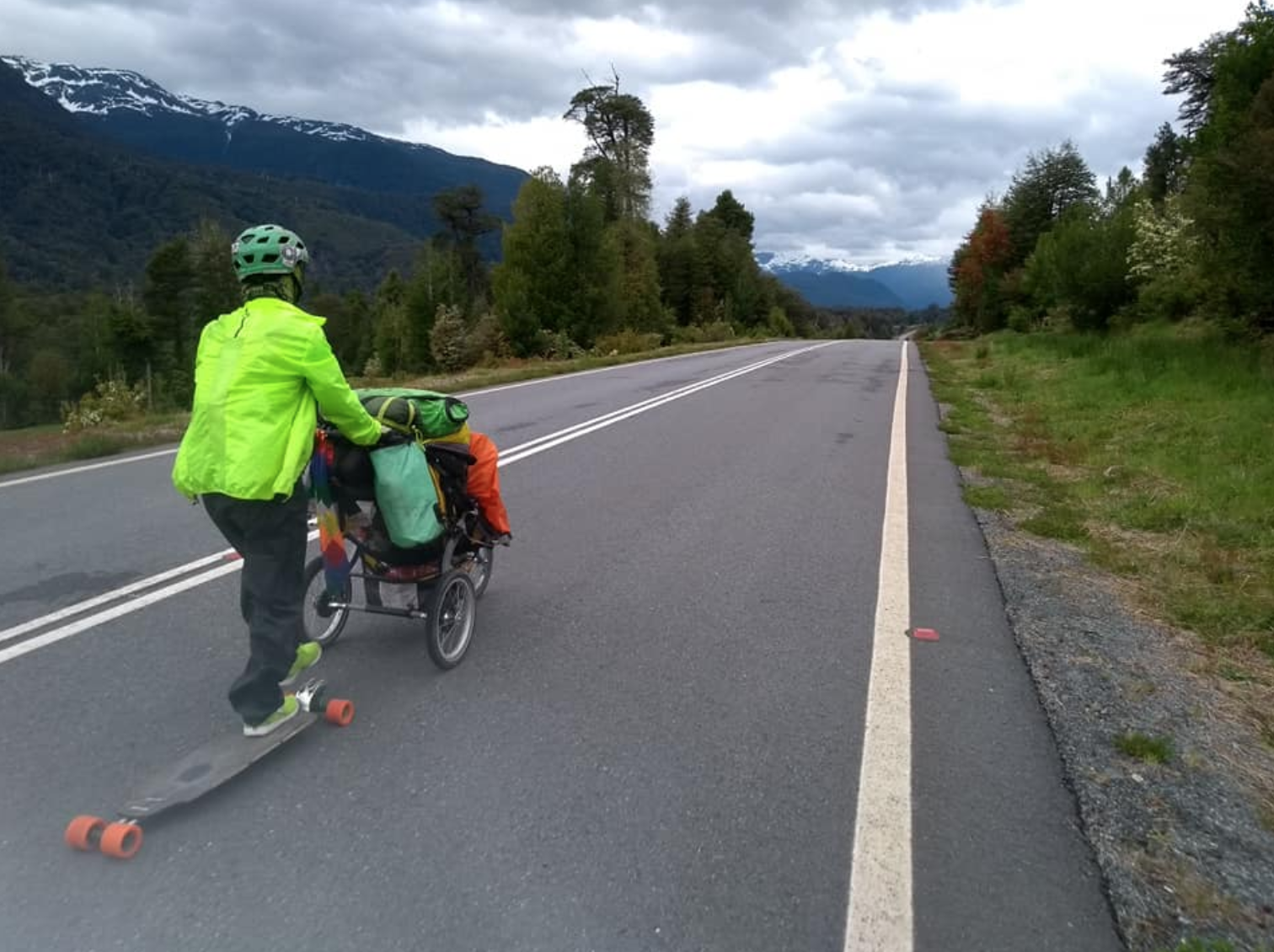 The biggest threats to him, in fact, were dogs.
"I got barking and chasing from them whenever I passed by a village or town. On two occasions, I nearly got bitten. They bit through my pants and shorts. Had a couple of accidents caused by dogs when they attacked me in numbers."
He admits he now has a fear — paranoia, in fact — of them.
Thankfully, the cold winter months were not too much of a problem for Oh.
An extra sleeping bag and winter clothing he bought on the way had kept him warm, even at night when the temperatures dropped.
The coldest temperature he encountered was -10°C in Salar de Uyuni in Bolivia — the largest salt flat in the world.
But the cold had its advantages too. When he was in the Andes (the world's longest continental mountain range) for two weeks, he could go without taking showers or doing his laundry as he did not perspire much there.
The only thing he found inconvenient was his water supply getting frozen overnight, which meant he would have to wait for the the warmth from the sun to melt it down before he could drink.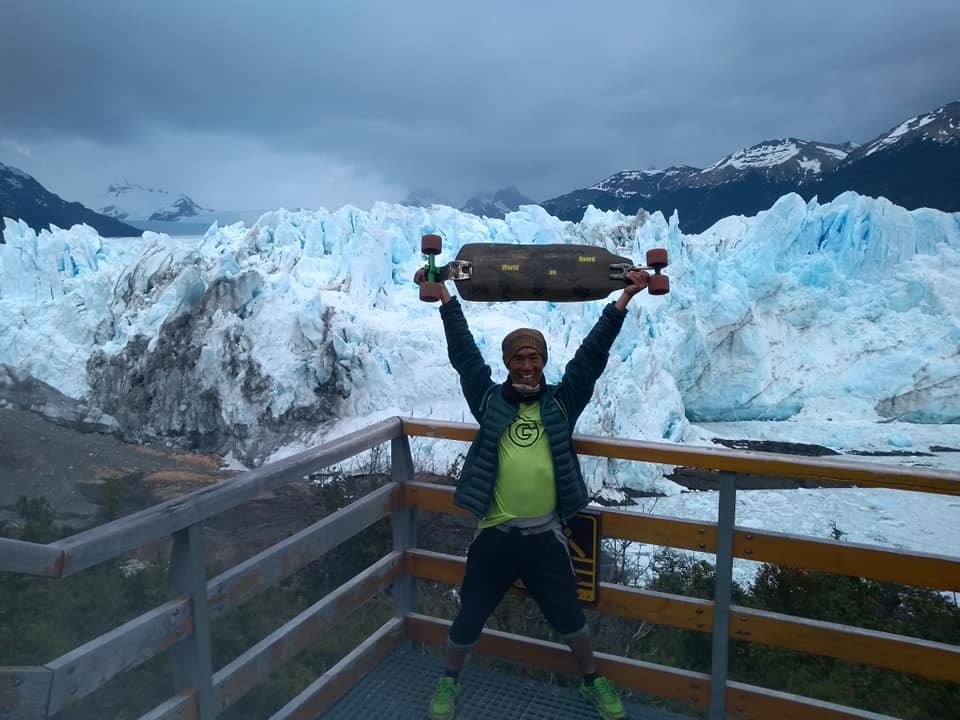 Strong winds were his true concern, though. Oh said he encountered extremely strong winds while he was in Tierra del Fuego, Chile, which he said were as fast as 100km/h.
At those wind speeds, he said he wasn't able to skate or even walk without his trolley toppling over.
And it was then that he felt, for the first time, "powerless" and in "utter despair".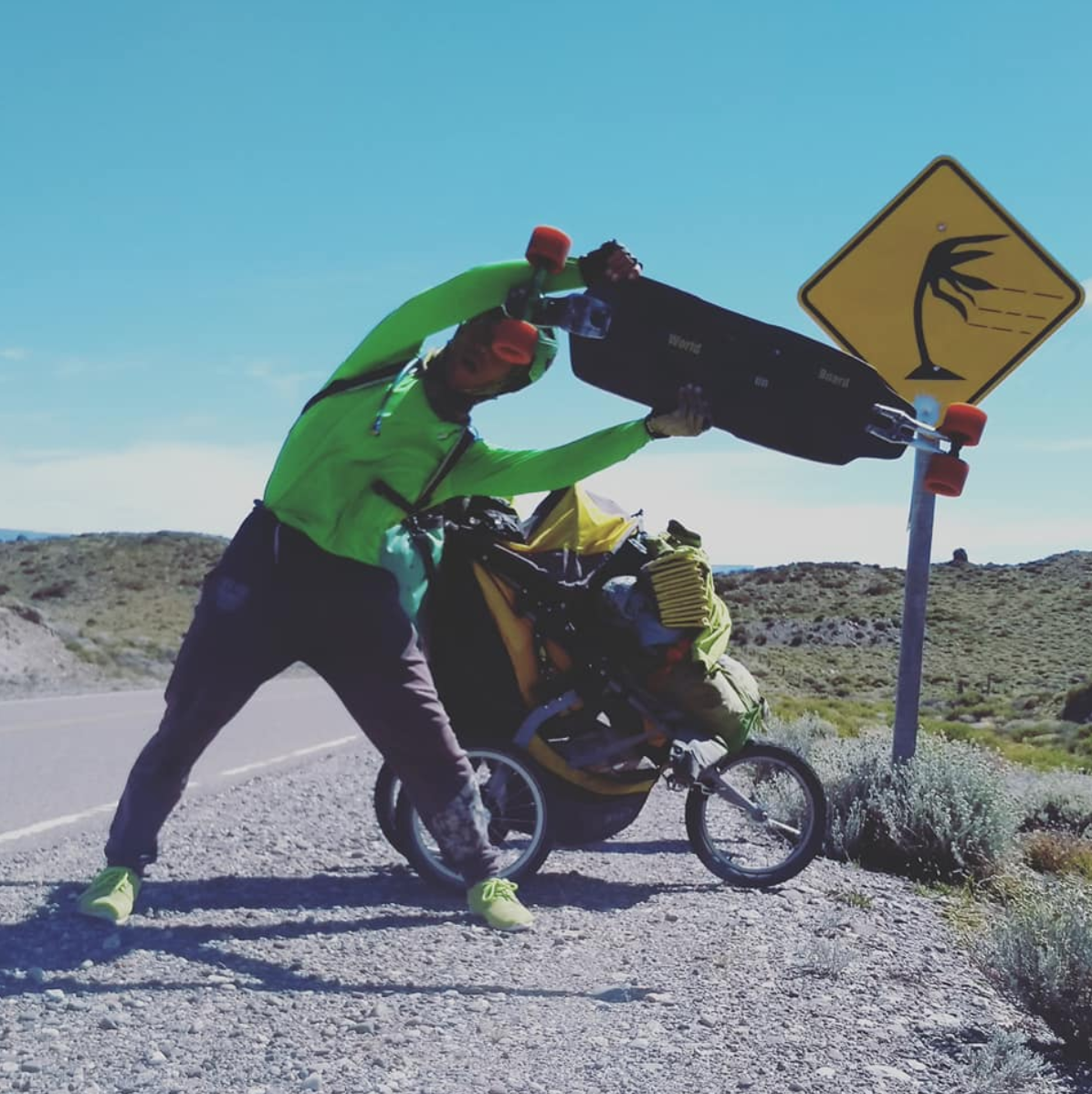 All was well in the end though — he managed to hitch a ride to the border, and to "safety".
Became closer to his mum despite being away
Oh said his mum, as others likely would be, was worried initially.
But he made sure to keep in touch regularly with her to put her mind at ease.
In fact, he thinks being away from home might have actually helped them to become closer:
"I can say in these two years, I have communicated with my mother more often through Facebook than when I was around in Singapore face to face."
Oh's dad, a photographer, also enjoys travel, and pleasantly enough, his mum, perhaps under their collective influence, eventually started travelling with his dad.
In fact, he shares happily, they recently went on a backpacking trip to Laos over more than two weeks.
Never felt like he was alone
On Dec. 23, 2018, Oh reached Ushuaia in Argentina, his final destination.
Feeling bittersweet and joyful at the same time as his journey had finally come to an end, he wrote on
Facebook
 that he "cried in public" for the first time and probably his last.
He wrote at the time that his journey would not be complete without the kind people he met along the way.
"With the support of strangers and my distance Skating support crew, then only my journey can be accomplished. I never skate alone.

This finish is all to my angels sent to me on the road, helping me to overcome what obstacles presented to me."
He then headed back up to Miami to attend his third 24 Hour Ultra Skate race — an annual endurance skateboarding event.
He came in third to clinch the 
250 Miles Award for skateboarding 252 miles (405 kilometres) within 24 hours. 
This was his third time winning the award, too. His first '250 miles' was at the Dutch Ultraskate at the Netherlands in 2016, while his second was also in Miami last year.
After the race, he flew to Kuala Lumpur and made his way back to Singapore from there on his longboard.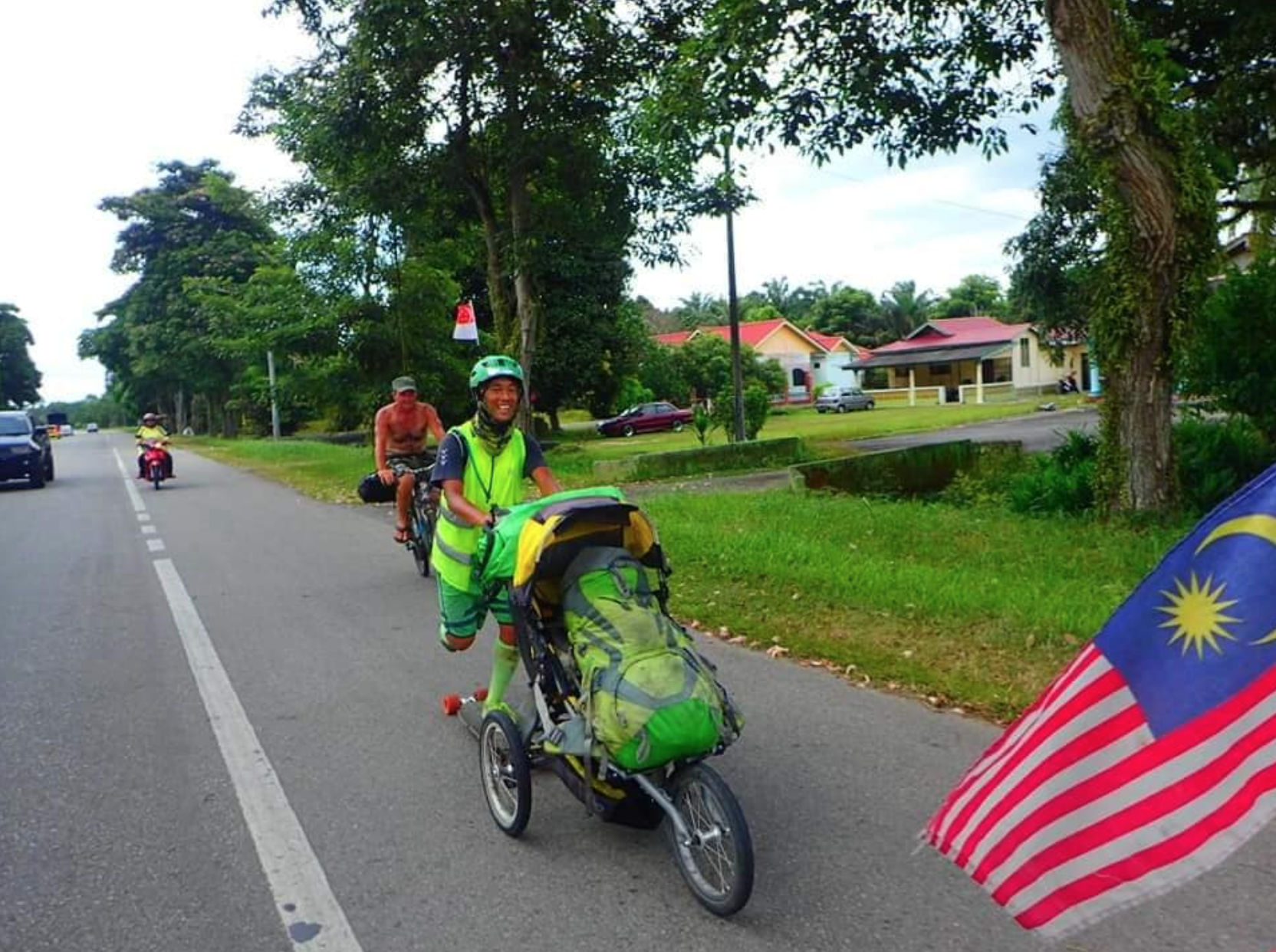 What's next?
Despite — or perhaps because of — what he achieved in the past two years, Oh is a little fearful of the uncertainty of his future.
Nevertheless, he plans to write a book about his experiences now that he'll be back home.
Writing on Facebook two weeks before he reached his final destination, he said:
"The prospect of not knowing what future lies ahead when I return home is more terrifying than the mountains I skated up, the icy cold rain, harsh brutal wind.

Nothing daunts me except the future of finding work, settling down.

This journey is actually an escape from my reality, and I have to face my fears real soon."
That being said, Oh knows his peers are already married with kids, and/or perhaps have successful careers but he really isn't concerned with where he stands compared to them.
"What all I have is only having to skateboard across the world. That is one heck of a feat that no one has ever done.

I am already past the whole chasing 5C Singapore dream. I don't hanker for these anymore."
Top image via World On Board/FB
Fun factoid: he met the Wandering Wasp Juvena Huang, in Malaysia on his way home just on Friday, Feb. 1:
Here's our interview with her:
If you like what you read, follow us on Facebook, Instagram, Twitter and Telegram to get the latest updates.