One man happened to chance upon an envelope full of S$50 notes while on his way to JB, Malaysia.
Instead of keeping the money for himself, Liu Xinfa took to Facebook in an attempt to find its owner.
Name the exact amount
In his post, Liu said that he was going back to JB from Singapore when he found the envelope.
It is unclear when he found the money, but Liu's Facebook post is dated Feb. 12, 2019 and has gathered over 1,200 shares.
Liu wrote that anyone who has lost their money can send him a personal message.
He will return the money if they are able to tell him the exact amount in the white envelope.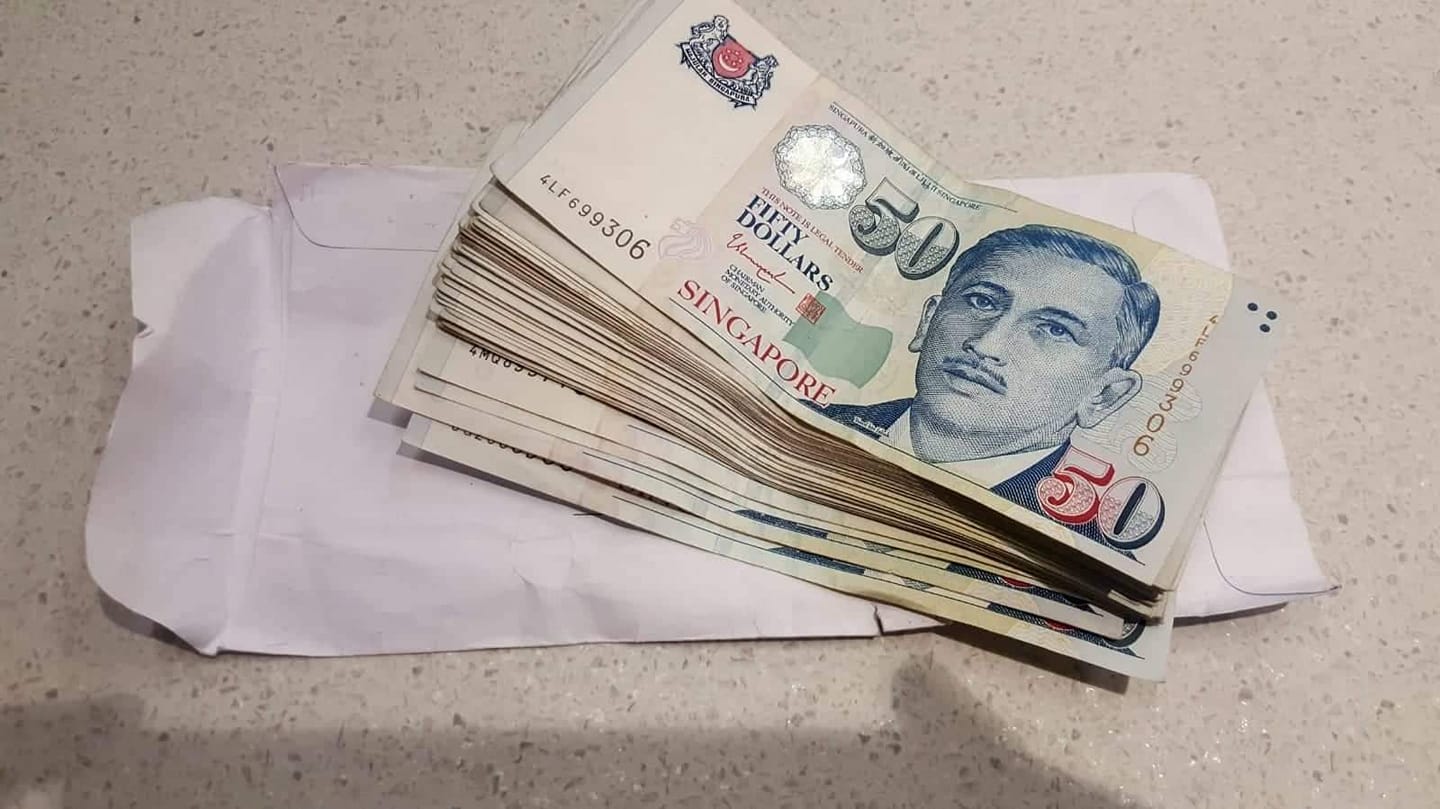 This is his Facebook post: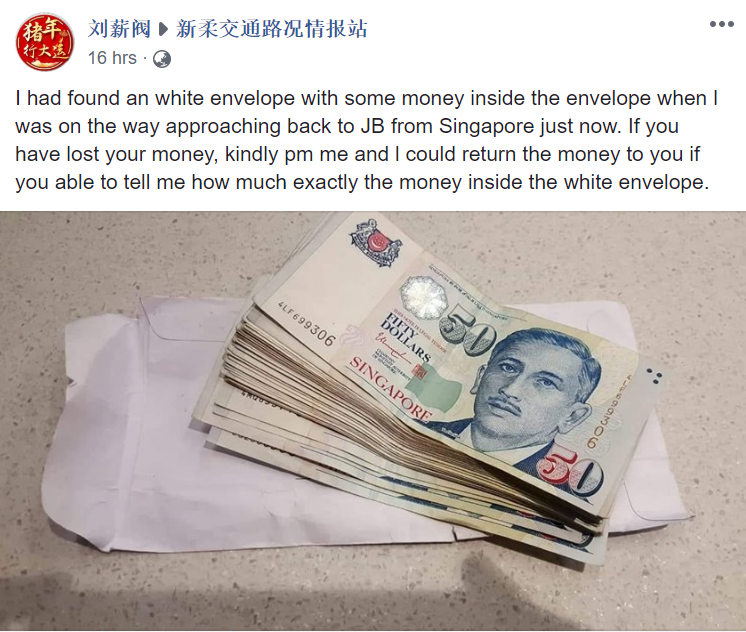 Response from other netizens
In the comments section, many netizens praised him for his kindness and honesty.

"Great! Society needs more people like you"


"You are awesome"

"Kindness begets kindness."
In the comments section, a post from another Facebook group was also highlighted.
The post, dated Feb. 5, involved a lady name Lim Qian, who supposedly lost S$1,000: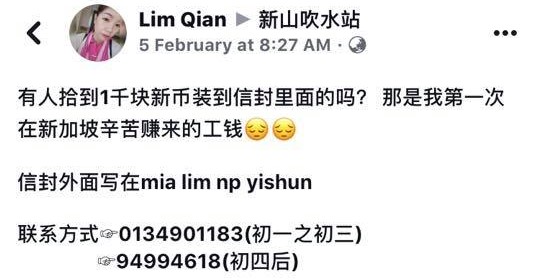 "Did anyone pick up S$1,000 worth of money in an envelope? That is the hard-earned money that I've made in Singapore for the first time. The envelope is labelled 'mia lim np yishun'"
It is unclear if she is the owner of the money found by the man.
Top photo adapted via Facebook post

If you like what you read, follow us on Facebook, Instagram, Twitter and Telegram to get the latest updates.