A wild boar carcass was found lying on the road outside Waterway Point, a shopping mall in Punggol, on Jan. 12.
In a photo shared by the Animal Concerns Research and Education Society (Acres), blood from the boar can be seen splattered on the road around the carcass.
**Graphic warning, last warning**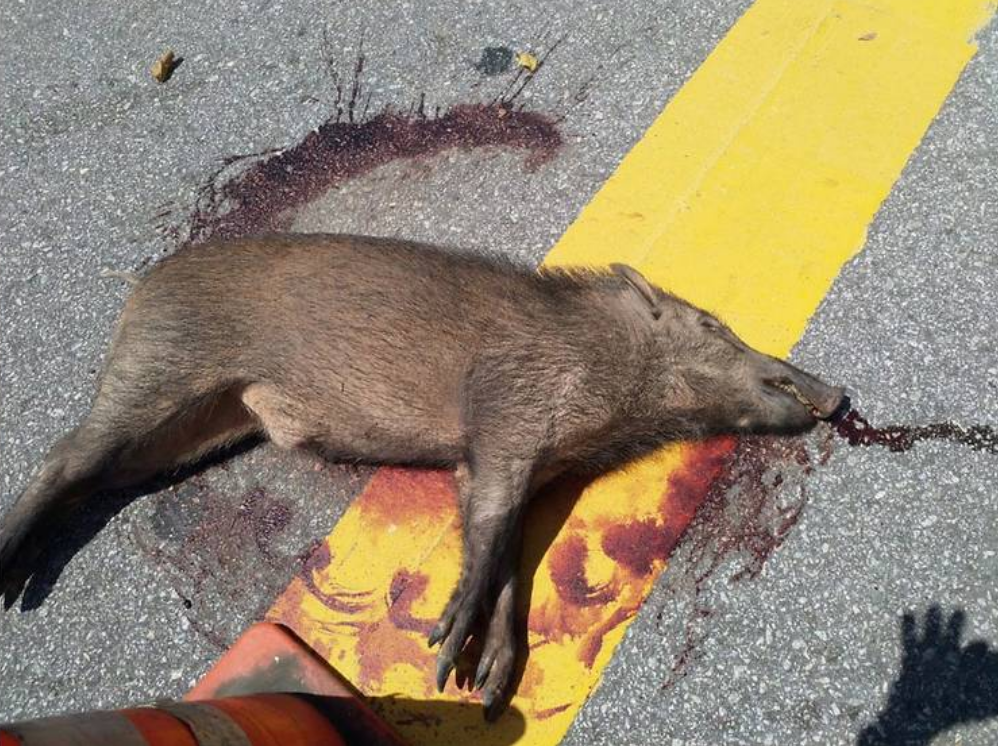 Knocked down by a lorry
There were two boars spotted in the nearby car park in the area initially.
One of the boars ran out to the road from the car park and was knocked down by a lorry.
The young adult boar died from its injuries while the lorry driver was unhurt.
Acres was alerted to the accident at around noon time.
Upon arrival, Acres officers only found the dead wild boar, which was later cleared by the National Environment Agency.
Acres deputy chief executive Kalai Vanan attributed the loss of natural habitats to the appearance of boars in the vicinity.
Online reactions
A few commenters also shared the same sentiments.



Several others also provided constructive comments to suggest measures to minimise such tragedy from occurring again.


With the Year of the Pig approaching in a few weeks' time, some can't help but get superstitious over this accident.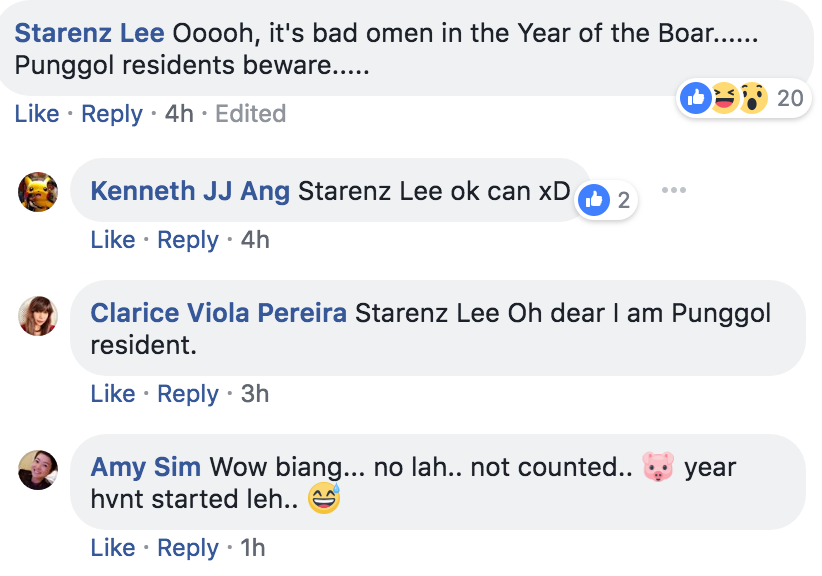 Top photo from Acres
If you like what you read, follow us on Facebook, Instagram, Twitter and Telegram to get the latest updates.