If you own an e-scooter, you will need to make sure your scooter is registered with the Land Transport Authority (LTA) to continue scooting on Singapore's public paths.
Registration starts from today, Jan. 2, 2019.
Here is how you do it:
1) Check if your device needs registration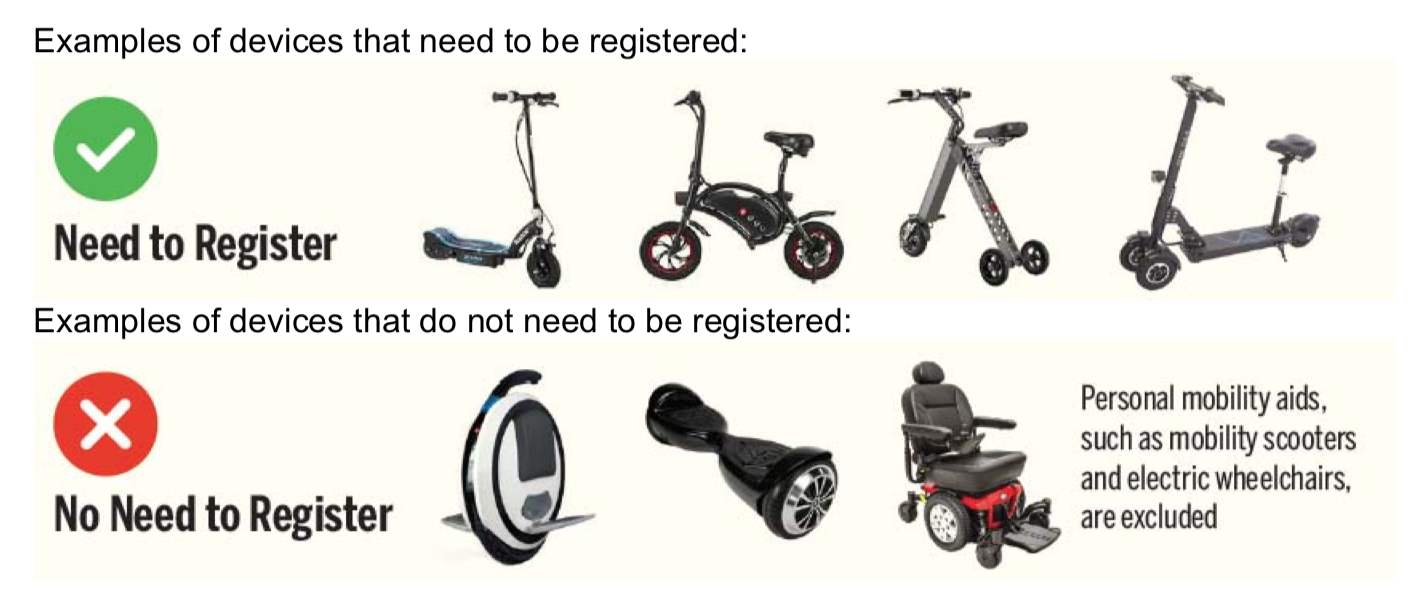 2) Check if your e-scooter meets all these criteria
Maximum device unladen weight of 20 kg;

Maximum device width of 70 cm; and

Maximum device speed of 25km/h.
3) Check if your e-scooter is UL2272 certified
According to LTA, the UL2272 certification "specifies a set of safety requirements covering the electrical drive train system including the battery system, other circuitry and electrical components of motorised PMDs such as e-scooters".
Certification improves public safety and regulates the risk of fire accidents involving PMD batteries.
This certification comes with any of the certification marks below: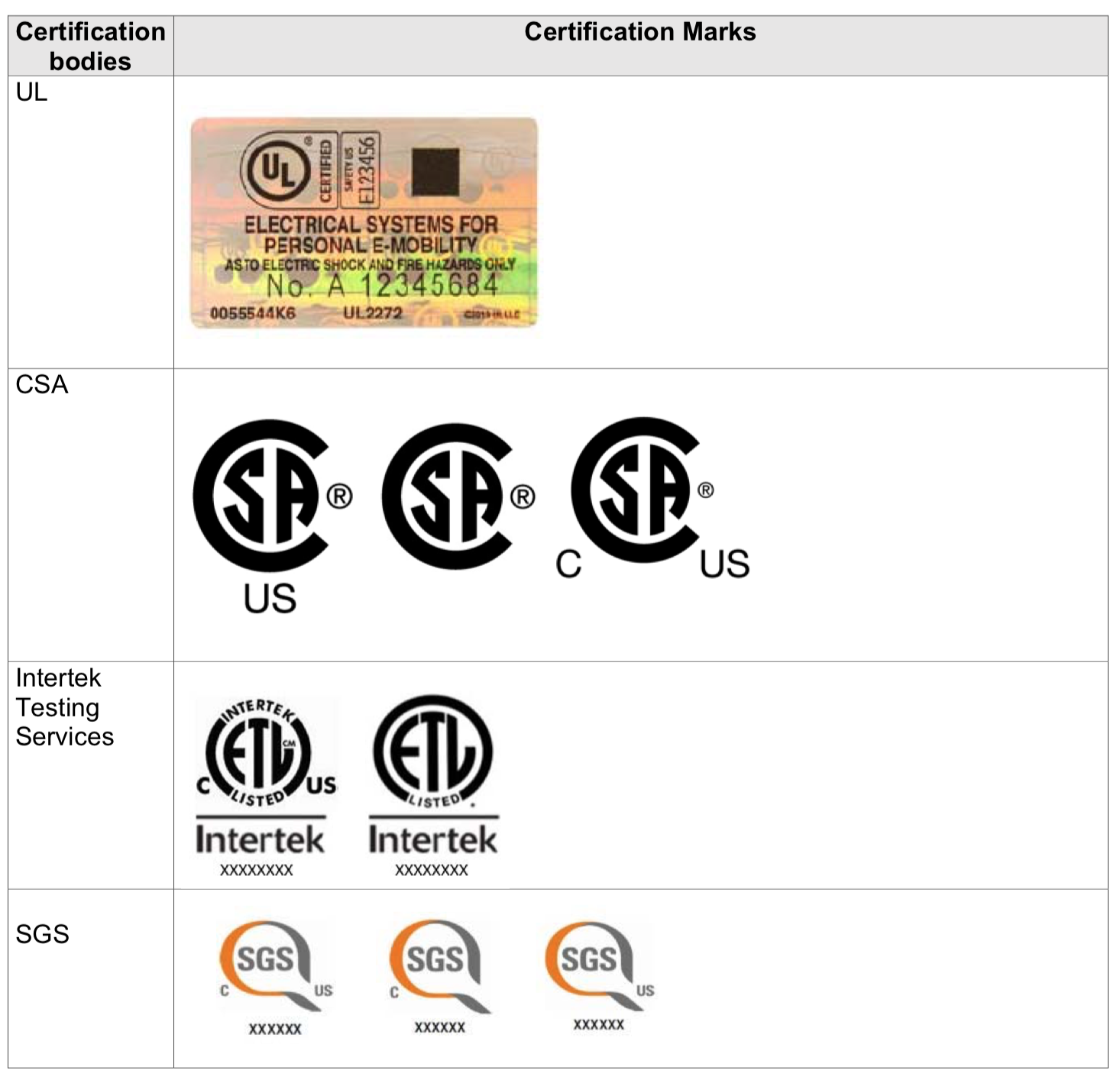 What if your scooter is not UL2272 certified?
If your non-UL2272 e-scooter was purchased before July 1, 2019,  you can still register it with LTA.
After registration, you can continue using it on public paths until Dec. 31, 2020. After that, it will be automatically de-registered.
From Jan. 1, 2021, all non-UL2272 e-scooters will be not allowed on public paths.
3) Register your e-scooter online or at a SingPost post office
Make sure the owner of the e-scooter is at least 16 years old. These are the two ways to register:
At www.onemotoring.com.sg/escooter (you will need your SingPass or CorpPass)

Any SingPost Post Office from January 2 to June 30, 2019
LTA will waive the S$20 registration fee for registrations done from now until Mar. 31, 2019.
You will need the following for online registration:
Softcopy colour photograph of e- scooter;

Softcopy colour photograph of certification mark on the e-scooter if it is UL2272 certified; and

Registration fee of $20 to be paid via credit card or eNETS (from 1 April 2019 onwards).
If you're registering at a post office, make sure you have these:
Completed application form (forms are available at SingPost Post Offices and on www.onemotoring.com.sg/escooter);

OriginalNRIC/FINforindividuals;ACRA business profile printout for businesses;

Hardcopy colour photograph of e-scooter;

Hardcopy colour photograph of certification mark on the e-scooter if it is UL2272-certified; and

Registration fee of $20 to be paid via cash or NETS (from 1 April 2019 onwards).
4) Create an Identification Mark for your e-scooter
Upon successful registration, LTA will assign you a unique number, think of it car plate numbers.
You will receive a Registration Mark with the unique number via registered mail if you register online.
If you register at the post office, you will receive the Registration Mark immediately over the counter.
It will look like this: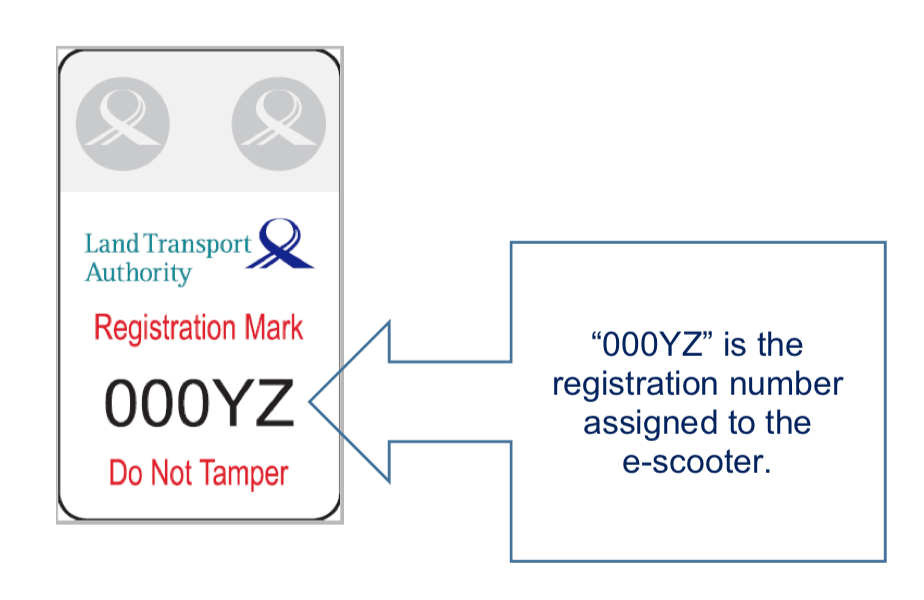 Separately you will need to create an Identification Mark with the number (think of this as a car plate for your e-scooter).
Here are some templates provided by LTA. Bear in mind that you can only use black characters against a yellow background, or white characters against a black background.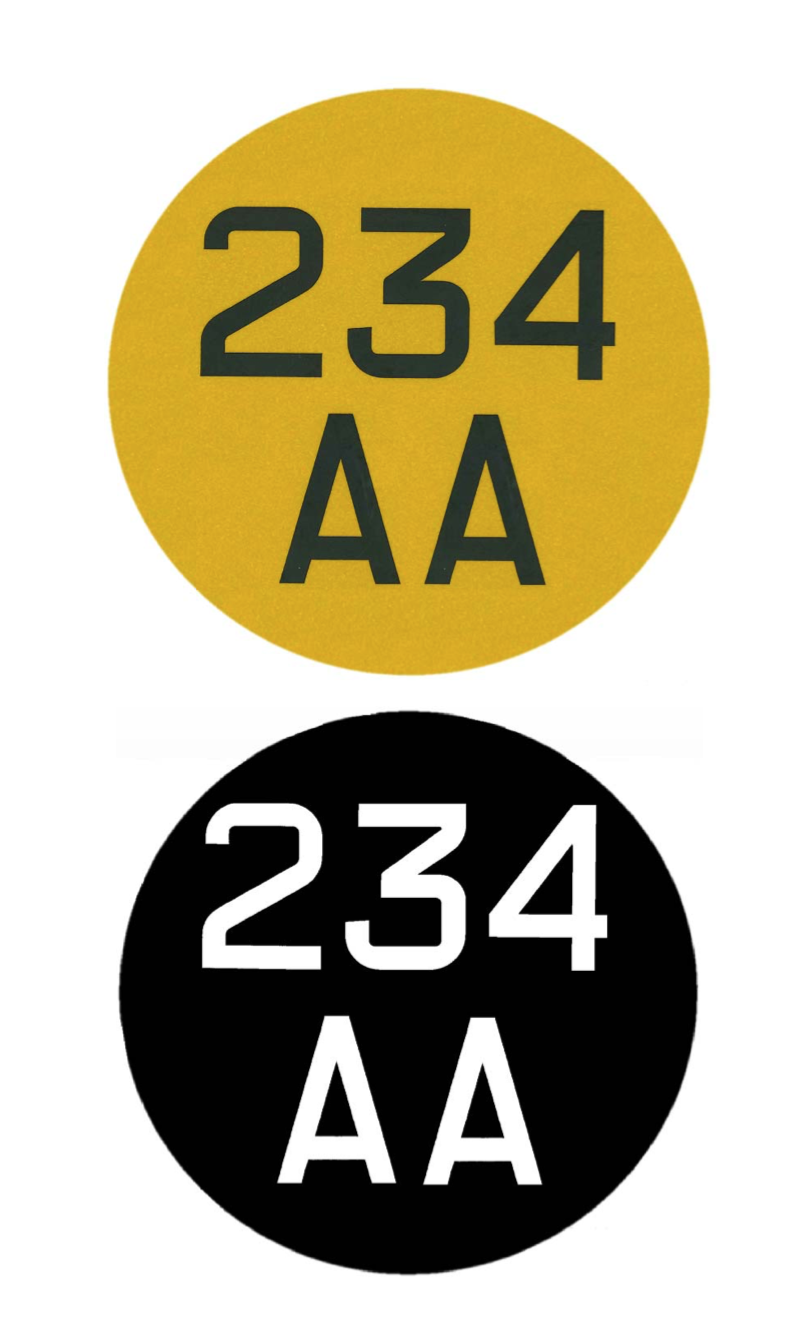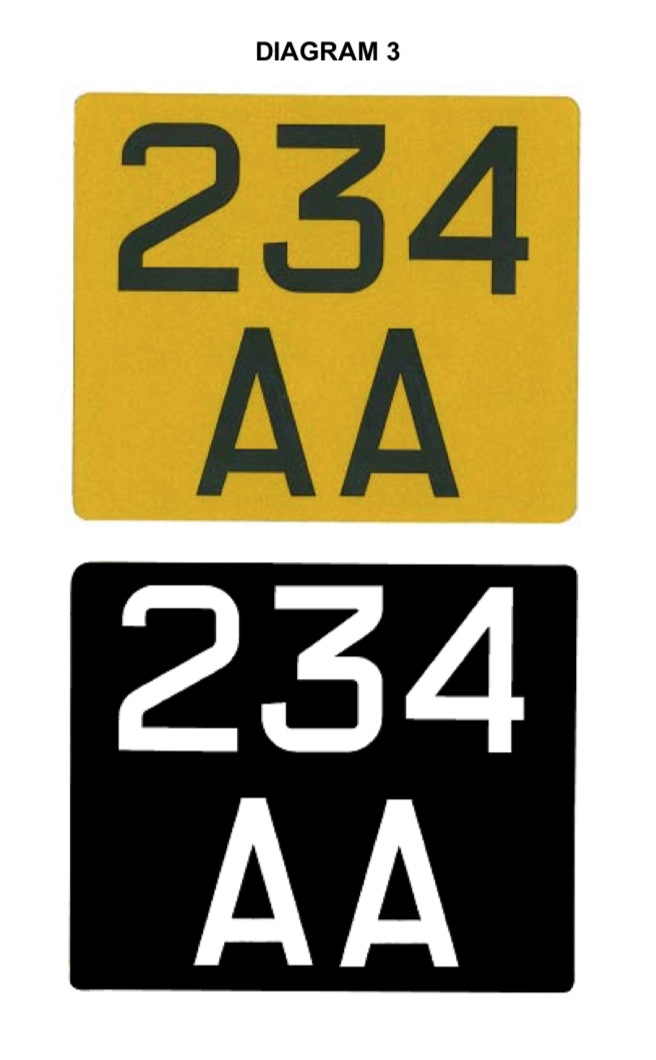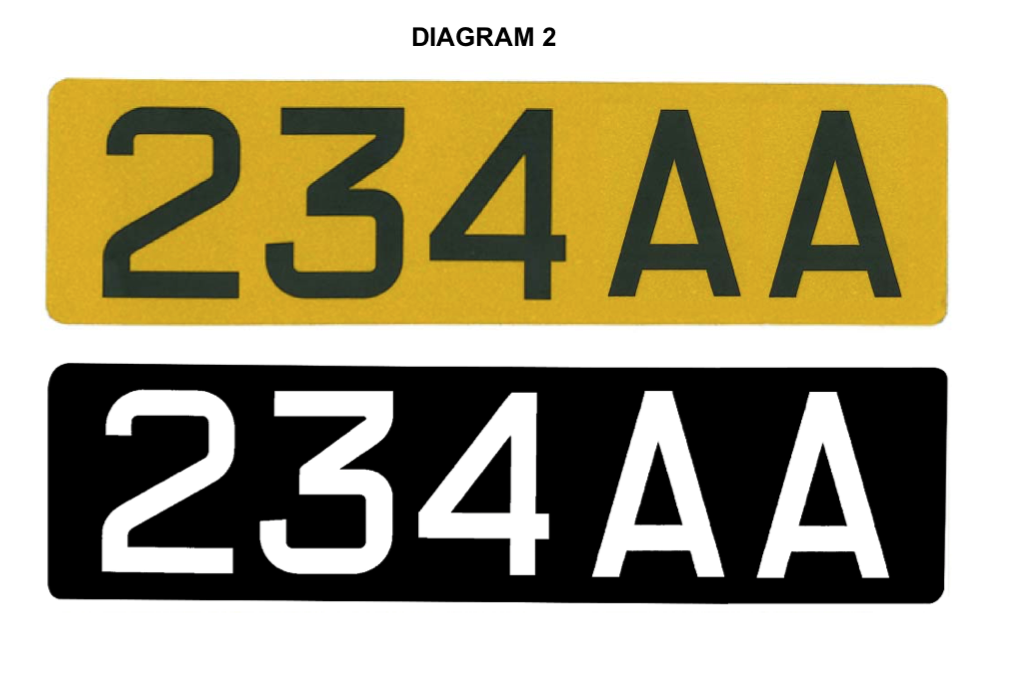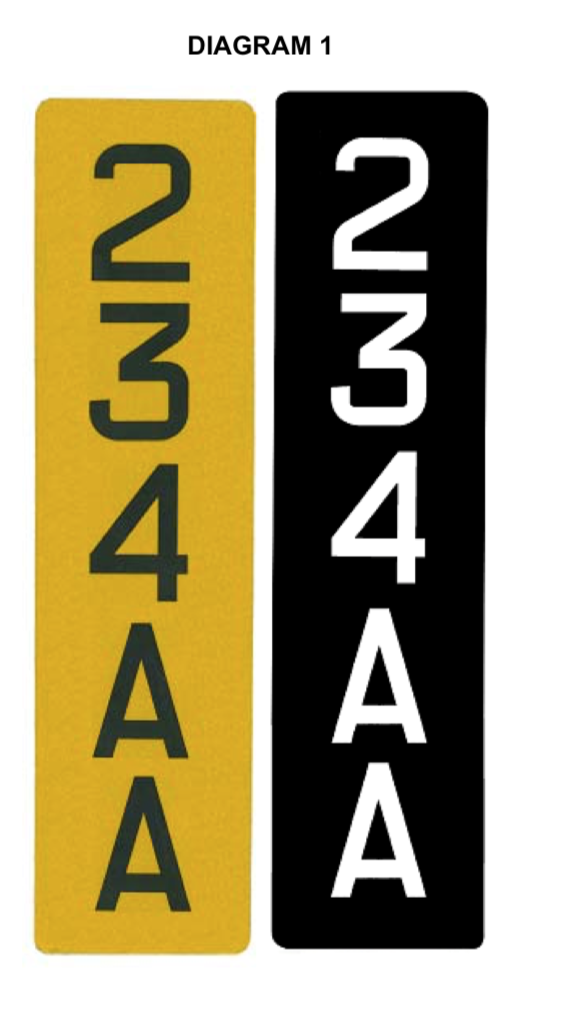 Every letter or figure must follow these dimensions: 35mm tall, 25mm wide, and 5mm broad. The distance between each letter or figure must be 5mm wide.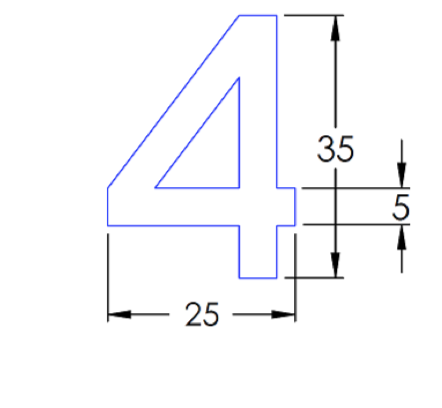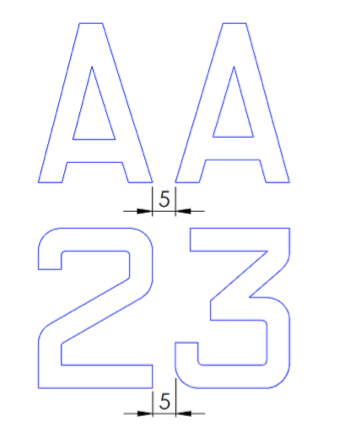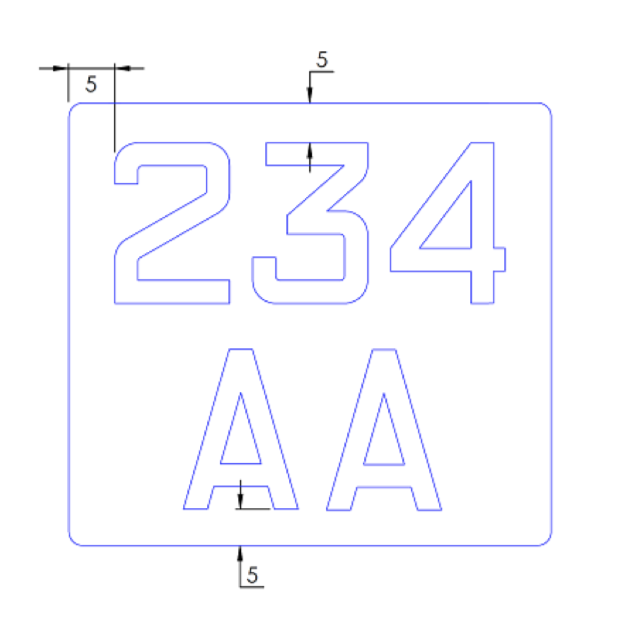 If you're looking for signcraft shops to make your "scooter plate", below is a list provided by LTA. There are vendors advertising such services on Carousell too.
| | | |
| --- | --- | --- |
| Name | Address | Contact No. |
| ACE 1 Auto Accessories | 5 Kaki Bukit Road 1 #03-05 Eunos Technolink S(415936) | 61008800 |
| Chuan Heng Signcrafts | Blk 33 Sin Ming Drive #01-361 S(575707) | 65524133 |
| DFM Pte Ltd | 53 Ubi Avenue 1 #03-45 Paya Ubi Industrial Park S(408934) | 98899316 |
| D'Signcraft Hub | Blk 9010 Tampines St. 93 #04-117 S(528844) | 98519863 |
| GenConcept Pte Ltd | 3014 Ubi Road 1 #01-296 S(408702) | 68418411 |
| Gomotex Signcraft Studio'99 | Blk 3013 Bedok Ind Park E, #01-2130 S(489979) | 64410002 |
| Juzz Wheelzz | Blk 1007 Bukit Merah Lane 3 #01-07 S(159721) | 62700523 |
| Kee Chong Auto Trading Co | 218 Syed Alwi Rd S(207777) | 83996464 |
| Kwang Wah Signcrafts | Blk 33 Sin Ming Drive, #01-369, S(575707) | 64591388 |
| MRS Sign Pte Ltd (Kaki Bt) | 81 Kaki Bt Ave 1 Shun Li Industrial Park S(417953) | 67410081 |
| New Signcrafts Co. | BLK 1002, Eunos Avenue 8, #01-46, S(409497) | 97855306 |
| Rainforest Gift Services | Blk 1085 Eunos Avenue 7A #03-18 S(409535) | 68440318 |
| Smart Plate Pte Ltd | 1 Mactaggart Road, S(368089) | 64873383 |
| Soh Guan Chuan Auto Supply |  Blk 3005 Ubi Avenue 3 #01-50 S(408861) | 67480982 |
| Version Arts | Blk 1019 Yishun Industrial Park A #01-378 S(768761) | 91443657 |
| Yi Kwang Signcrafts | No 48 Toh Guan Road East  #01-143 Enterprise Hub S(608586) | 63236166 |
5) Attach both Registration Mark and Identification Mark on your e-scooter
If you register your e-scooter before July 1, 2019, LTA will grant you a grace period of 14 days to affix both Registration and Identification marks on the stem of your e-scooter. The marks have to be on the stem's front or at the sides. Here's a sample: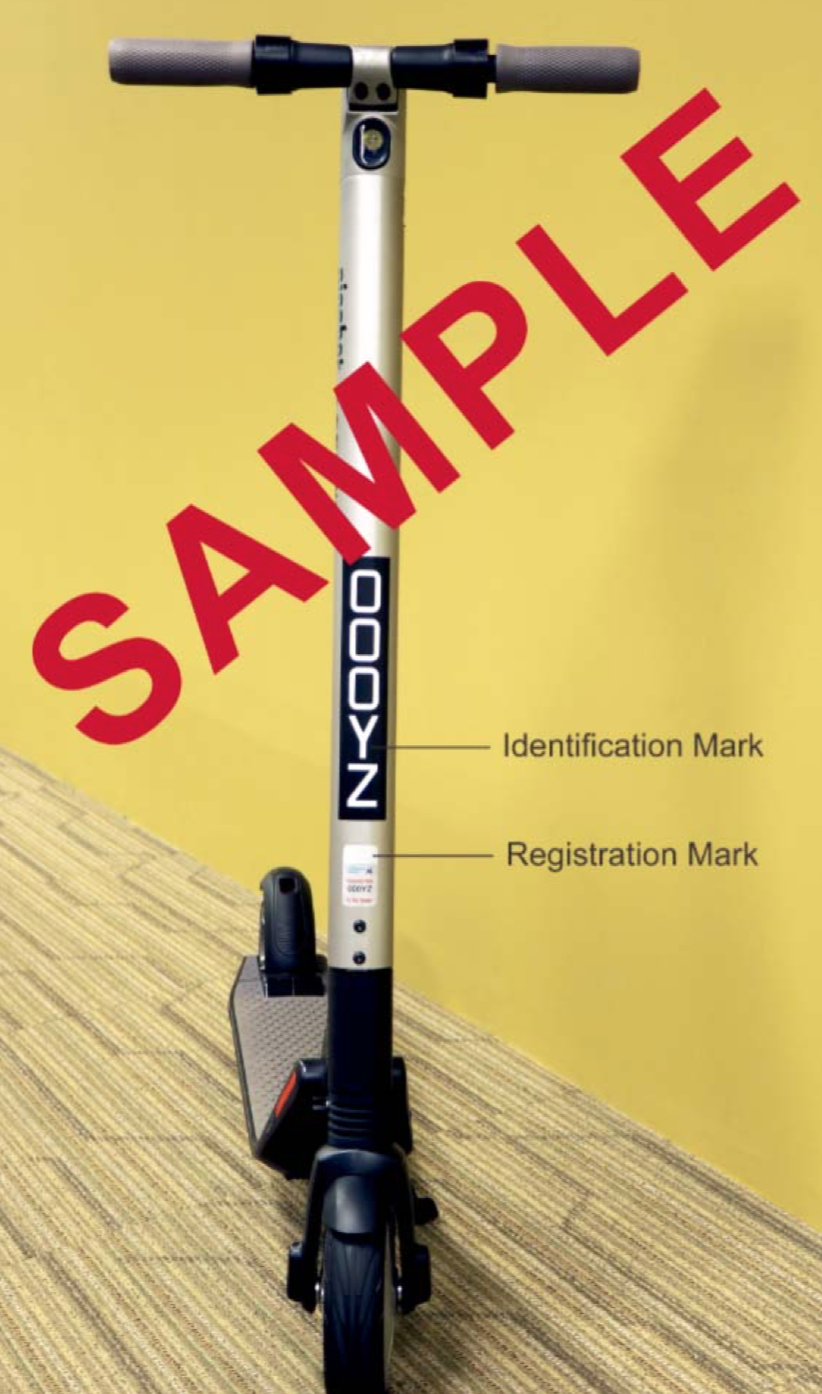 If you are caught for the first time riding a registered e-scooter without the proper Registration and Identification Marks, you can be subjected to a fine of up to S$1,000 and/or imprisonment of up to three months.
From July 1, 2019, riding an unregistered scooter on public paths will be considered an offence. First-time offenders will be fined up to S$2,000 and/or imprisoned for up for three months.
All images via LTA. 
If you like what you read, follow us on Facebook, Instagram, Twitter and Telegram to get the latest updates.