On Jan. 20, a Facebook user known as Naomi Hoe wrote a post warning others about a flaw in the Go-Jek system.
Go-Jek has increasingly become one of the more talk-about players in the current private hire transport scene, but it seems like an allegedly unethical driver has tarnished the company's image.
Even worse, there are claims that Go-Jek has not been giving any support to the riders who have encountered the problem.
"Completed" the ride
In her post, Hoe explained that the incident had happened to a friend of hers.
She then shared what looks like a screenshot of an Instagram story, which showed the latest completed trip on the rider's app.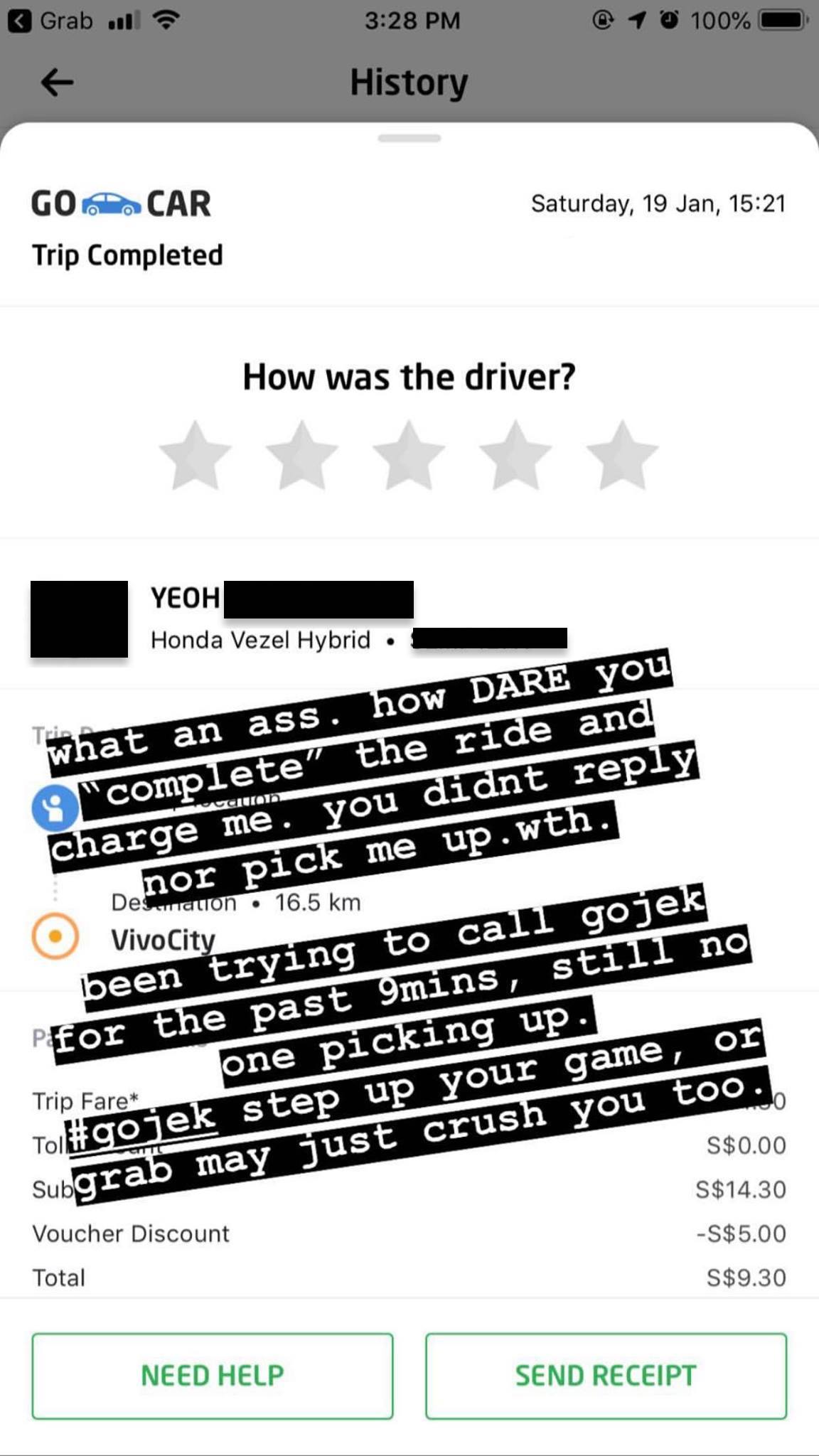 Hoe's friend complained that her driver had "completed" the ride on his app without actually doing so.
In fact, he did not even pick her up.
Additionally, the rider tried calling Go-Jek for at least nine minutes, but no one picked up as well.
A total of S$9.30 was deducted from the rider's account, excluding a S$5 discount.
This is the full Facebook caption written by Hoe:
"Friends!!! Be careful when using Gojek. Don't use card, only cash. Apparently Gojek Drivers are able to complete a ride without actually doing so, and in turn charging the Rider. Happened to my friend ?

Especially to those who are considering Gojek for CNY visitations!!"
In less than two days, the post has gathered over 3.1k shares.
Similar experiences
On the post itself, other users have come forward with the same experience:




And even from the same driver: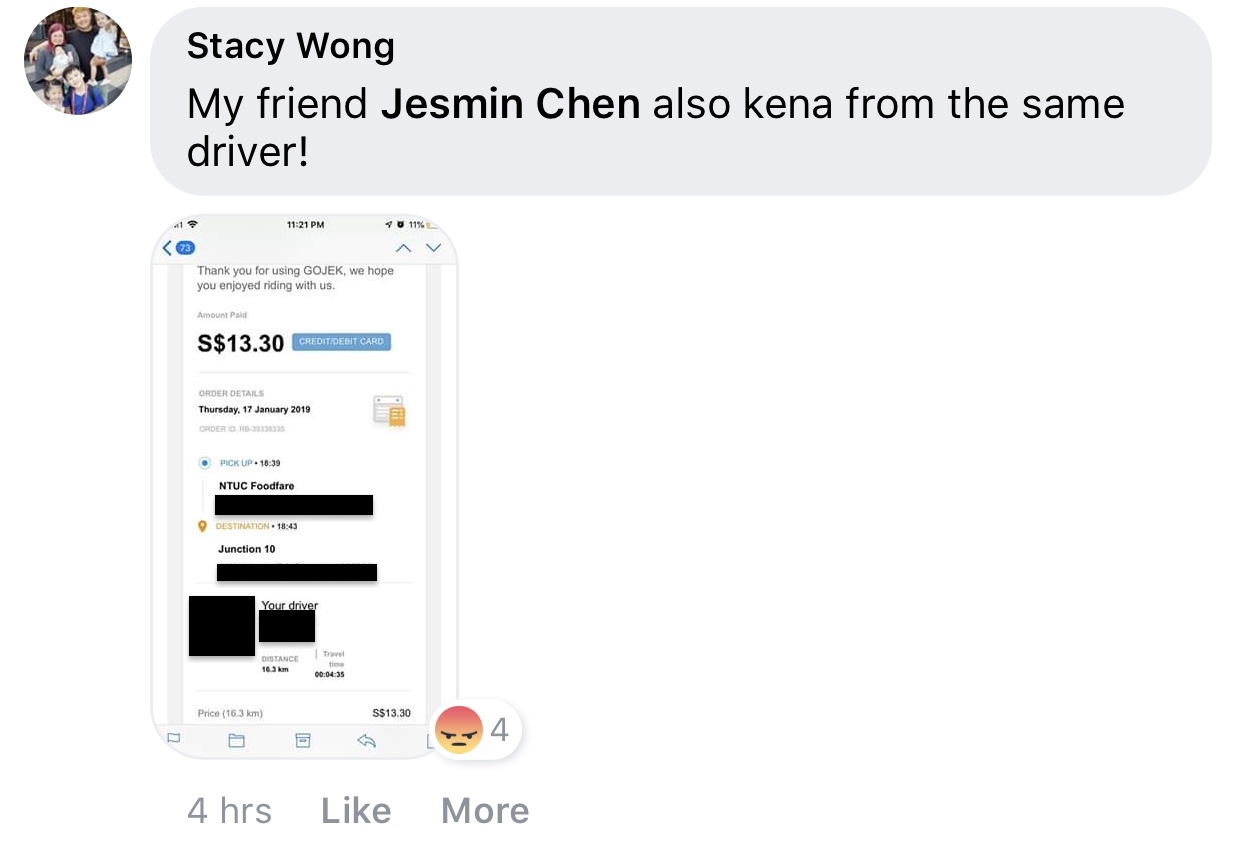 In one instance, however, the rider managed to get a refund from Go-Jek:

And another user explained how it might have been a mistake: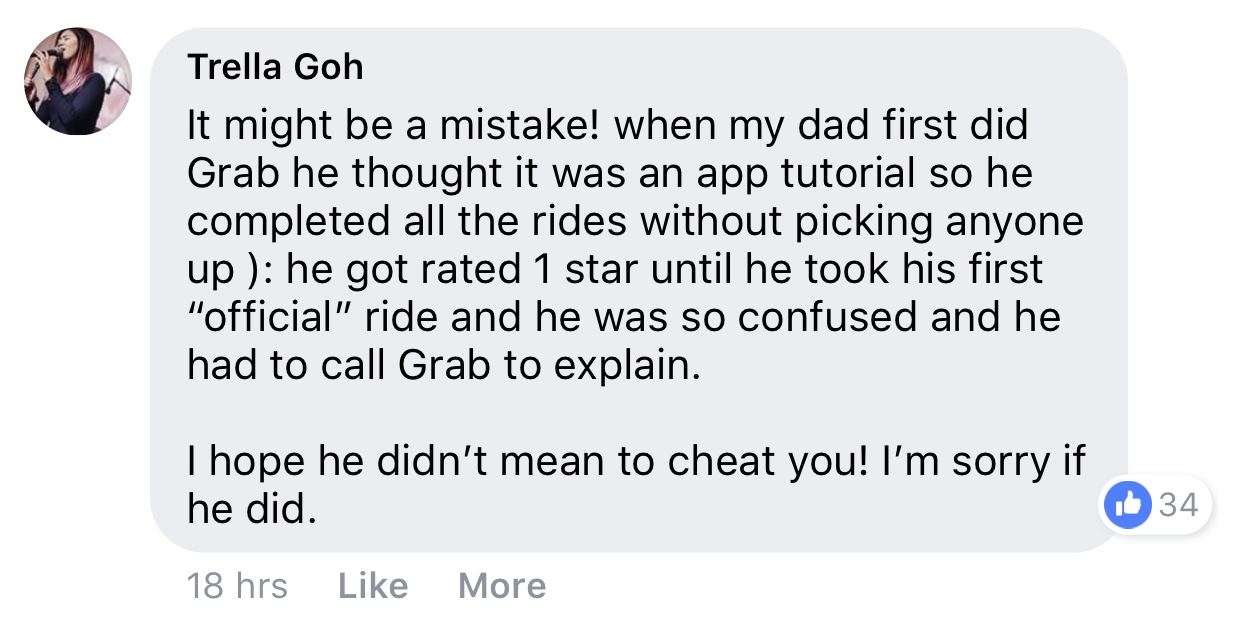 Finally, one commenter said that she did not encounter any issues with the app: 

¯\_(ツ)_/¯
Top image by Naomi Hoe Si Wei/Facebook 
If you like what you read, follow us on Facebook, Instagram, Twitter and Telegram to get the latest updates.