Singapore's Chief of Army Goh Si Hou revealed on Thursday afternoon the precise details of the incident that would less than a week later result in Singaporean actor Aloysius Pang's death.
The 28-year-old, who in military service is an armament technician, was diagnosing a fault in a gun on the Singapore Self-Propelled Howitzer (SSPH) when he was caught between the lowered gun barrel and the inside of the vehicle.
He died from his injuries after four days and three emergency surgeries in Waikato Hospital, even though he was initially awake and breathing independently on Monday.
In a press conference held at the Ministry of Defence (MINDEF)'s headquarters, Goh, alongside Chief of Defence Force Melvyn Ong and other high-ranking military staff, outlined the details as follows:
What's a Singapore Self-Propelled Howitzer?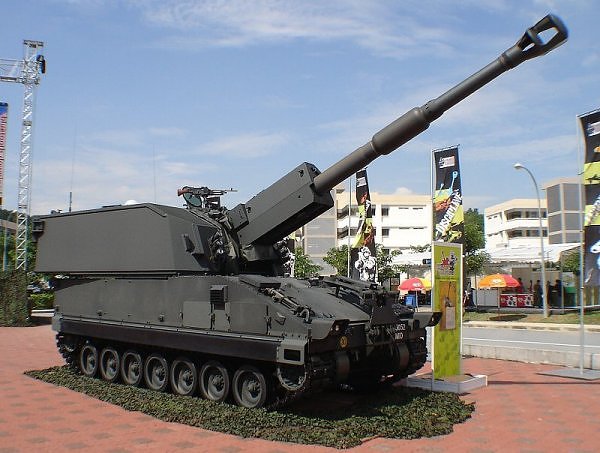 It's a Singapore-made armoured vehicle with a gun mounted on it.
It has been operational in the Singapore Armed Forces since 2003, and was first used in live firing tests in New Zealand in the 2004 Exercise Thunder Warrior.
It's manned by four crew: a commander, a driver, an ammo loader and a charge loader.
That's 15 years — is that too long, is it too old?
Goh said these Howitzers are still within their shelf lives, and this is the first time we have seen significant injury occur in the course of their operation.
Pang was an armament technician. What do they do?
Armament technicians are trained to perform maintenance and repairs.
It's also their job to troubleshoot faults or issues with weapons and other equipment, and get them fixed for safe usage.
What was supposed to happen?
According to Goh's account, Pang was in the Howitzer vehicle with another technician and a gun technician commander to diagnose a fault in the gun.
For them to be able to do this, the gun barrel has to be lowered to a standby position: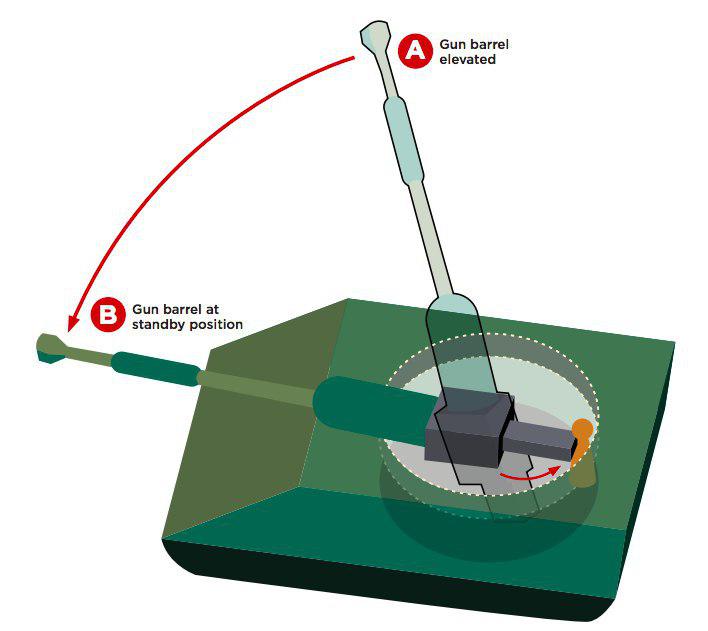 The standard operating procedure for this is:
The command is given to lower the barrel,

A verbal warning is given,

The commander of the gun inside the cabin will check and clear the cabin, and

The button (located inside the vehicle) is then pressed to lower the gun barrel.
For context, this is what the inside of the vehicle looks like when the gun is lowered:
[video width="480" height="848" mp4="https://mothership.sg/wp-content/uploads/2019/01/ssph.mp4"][/video]
And what exactly actually happened?
Goh said it is not currently clear whether or not this procedure was followed in Pang's case.
What happened in reality, then, was that Pang was unable to get out of the way as the gun barrel was lowered. He was caught between the end of the gun barrel and the interior of the Howitzer, and suffered "crush injuries" as a result.
Weren't there others with him inside? They were unharmed?
Goh confirmed that the space inside the vehicle is sufficient for people in there to manoeuvre themselves around, and Pang's commander and fellow technician were in the cabin with him at the time, but he was the only one who was caught below the barrel. The commander and the other technician were unharmed from the incident.
Couldn't they have stopped the barrel from being lowered?
He also said that there do exist mechanisms to stop the gun barrel from being lowered, but pending further investigations, there is still no clarity on what exactly happened.
Additionally, Goh said, technicians are taught to go to a safe place within the vehicle during a maintenance procedure, but it is also not clear where Pang was exactly — or how far away he was from the safe place, for that matter — when the gun barrel was lowered.
Some have said NSmen on reservist shouldn't be handling these weapons because they haven't got enough experience doing so.
Goh said this isn't Pang's first time working on the Howitzer vehicle. In fact, Goh said, this is Pang's seventh round of reservist training — five of these were high-key, and two were low-key.
He had also attended a round of refresher training before going on Exercise Thunder Warrior, although Goh did not say how long prior to it this was done.
Here's why Pang's health suddenly deteriorated so quickly between Monday and Wednesday:
And the Chief of Army said he was "very sorry" for the loss of a "fellow soldier, and a precious son":
Top photo by Rachel Ng, Dave1185 at English Wikipedia, CC BY 3.0
If you like what you read, follow us on Facebook, Instagram, Twitter and Telegram to get the latest updates.