After four days in a New Zealand hospital, Singaporean actor Aloysius Pang has died from severe injuries he sustained during a reservist training exercise over the weekend.
The Ministry of Defence (MINDEF) confirmed this in a statement released late on Wednesday (Jan. 23) night, hours after Singapore Defence Minister Ng Eng Hen said in a Facebook post that the 28-year-old's condition was deteriorating, and that he was on life support for his lungs, kidneys and heart:
Pang's family was flown to New Zealand to be with him by Monday evening, and they have been receiving support and assistance from MINDEF since the incident on Saturday, Jan. 19.
The incident
While participating in Exercise Thunder Warrior, Pang was carrying out repair works on a Singapore Self-Propelled Howitzer, an artillery vehicle, when he sustained chest and abdominal injuries, MINDEF said, "when the gun barrel was lowered" — further details have not been made clear, however.
According to Dasmond Koh, the head of Pang's artiste management agency NoonTalk, he was "pinned by something":
Initially was in stable condition, awake & breathing independently
Pang underwent abdominal surgery on January 19 and a follow-up surgery on Monday morning.
A Singaporean doctor tasked with keeping tabs on Pang's treatment reported positive progress that day, noting that he was in "stable condition", and also "awake, alert and breathing on his own and not requiring any mechanical ventilation":
The doctor, Teo Li Tserng, Chief of Tan Tock Seng Hospital's Trauma and Acute Care Surgery, flew to New Zealand on Tuesday to assist directly with Pang's medical care.
But condition deteriorated, went for third surgery
However, in a media release earlier on Wednesday, MINDEF said Pang's condition had worsened, and he had gone through an additional surgery on Tuesday, Jan. 22, just before midnight.
Minister Ng revealed in a post that Pang's condition was very serious and he needed artificial life support of his lungs, kidneys and heart.
According to MINDEF's statement, Pang died at 8:45pm Singapore time at Waikato hospital, where he was being treated.
The Singapore Armed Forces will also be making arrangements to bring Pang's body back to Singapore.
Here is MINDEF's statement in full:
"Singapore Armed Forces (SAF) Operationally Ready National Serviceman, Corporal First Class (National Service) [CFC (NS)] Pang Wei Chong, Aloysius passed away at 2045hrs on 23 January 2019 (SG time) at Waikato Hospital, New Zealand.

An Armament Technician from the 268th Battalion Singapore Artillery, CFC (NS) Pang was carrying out repair works inside the Singapore Self-Propelled Howitzer (SSPH) with two other SAF personnel on 19 January 2019 at Waiouru Training Area, New Zealand.

Unfortunately, CFC Pang sustained injuries when the gun barrel was lowered. He was evacuated to Waikato Hospital, a regional trauma centre where he underwent a number of surgeries to treat his injuries. Dr Teo Li Tserng, Chief of Trauma and Acute Care Surgery at Tan Tock Seng Hospital, was flown in to assist the New Zealand medical team tending to CFC (NS) Pang. Despite surgical attempts to repair damaged organs putting him on artificial life support, CFC (NS) Pang succumbed to the injuries and passed away.

An independent Committee of Inquiry will be convened to investigate the circumstances leading to the incident. A press conference will be held on 24 January 2019 to present the preliminary findings and will be chaired by the Chief of Defence Force.

The SAF will be making arrangements to bring the body of the late CFC (NS) Pang back to Singapore.

The Ministry of Defence and the SAF extend their deepest condolences to the family of CFC (NS) Pang and will continue to render assistance and support in their time of loss."
Mediacorp Duke, rising TV star
Pang's career thus far was a promising one.
He started acting when he was nine, and appeared in five shows: "Xiao Fei Ren" (1999), "Bukit Ho Swee" (2002), "The Adventures of BBT" (2002) "A Child's Hope" (2003-4) and "I Love My Home" (2004) over five years.
According to his artiste profile on NoonTalk, Pang only started acting full-time in 2014, but already in the next year, he was named the Best Newcomer at the 2015 Star Awards.
Just a year after that, he was named among the Top 10 Most Popular Male Artistes at the prestigious awards show, and would go on to receive a total of 11 nominations.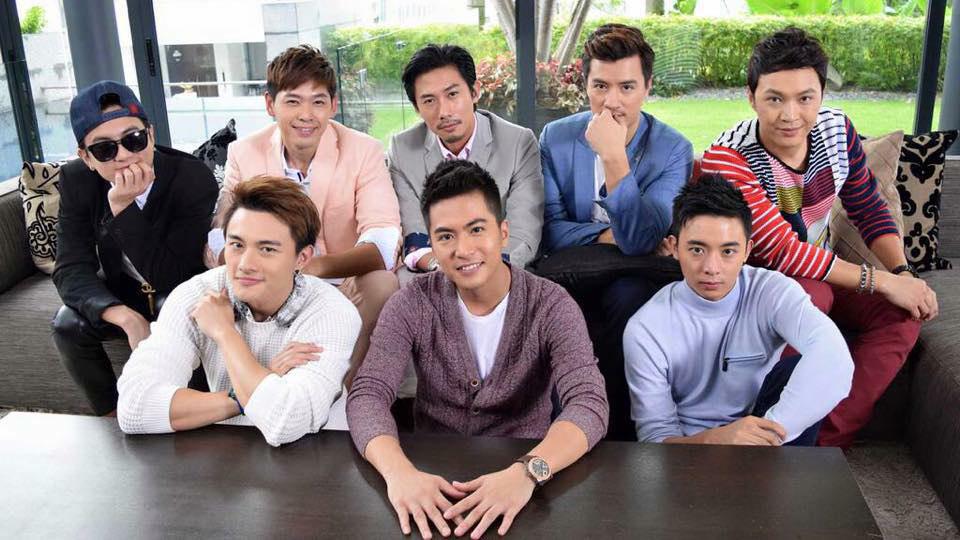 Pang was also named as one of Mediacorp's eight dukes (alongside Romeo Tan, Desmond Tan, Zhang Zhen Huan, Ian Fang, Shane Pow, Jeffrey Xu and Xu Bin).
His most memorable dramas in the course of his full-time career include:
"Hand in Hand" (2015)

"Tiger Mum" (2015)

"My First School" (2016)

"You Can Be an Angel Too" (Season 1 and 2, 2015 to 2016)

"Life — Fear Not" (2016)

"My Friends From Afar" (2017)
Here's how NoonTalk's profile describes him:
"Passionate and diligent, Aloysius is constantly working hard to improve on his craft and is deemed by many veteran artistes as a promising actor.

He portrays his roles with attention to detail and is often praised for his acting ability. One of his more outstanding performance was his role in Against The Tide. He played a psychotic character with split personalities which eventually landed him a nomination in Star Awards as the Best Supporting Actor.

Crowned as one of the eight dukes in Mediacorp, Aloysius has both looks and skills. His presence continues to grow strong and in time to come, he will undoubtedly be a prolific actor in Singapore."
May 2017 drunk-driving incident & driving ban
But just over a year ago, Pang hit a bump in the road when he was caught drunk-driving by police after a friend's wedding.
He was fined S$2,000 and banned from driving for one and a half years.
Pang was very remorseful, however, saying in a Toggle interview in late May that incident was the first time he had let his parents down:
"After all these years of not disappointing my mum and dad, everything just came crashing down in one fell swoop, causing them a lot of worry. Even now, if I were to go home a little later than usual, my mum would call to check up on me in case something happened again... I think to hurt your parents at this age is a very sad thing."
In another interview he did with 8 Days, he said this of his parents:
"I feel hurt for my parents. What they are going through now is because of me, and they don't deserve it...

I have been finding ways to be a better person. If you make a mistake, it haunts you for the rest of your life...

Watching them receiving phone calls [from people talking about his case], that's the most hurtful thing for me. They forgave me and have been supporting me in whatever I do, but I feel that I haven't fulfilled my position as a filial son."
Show he starred in slated to air in June 2019, was due to take lead role in show filming from Feb. 2019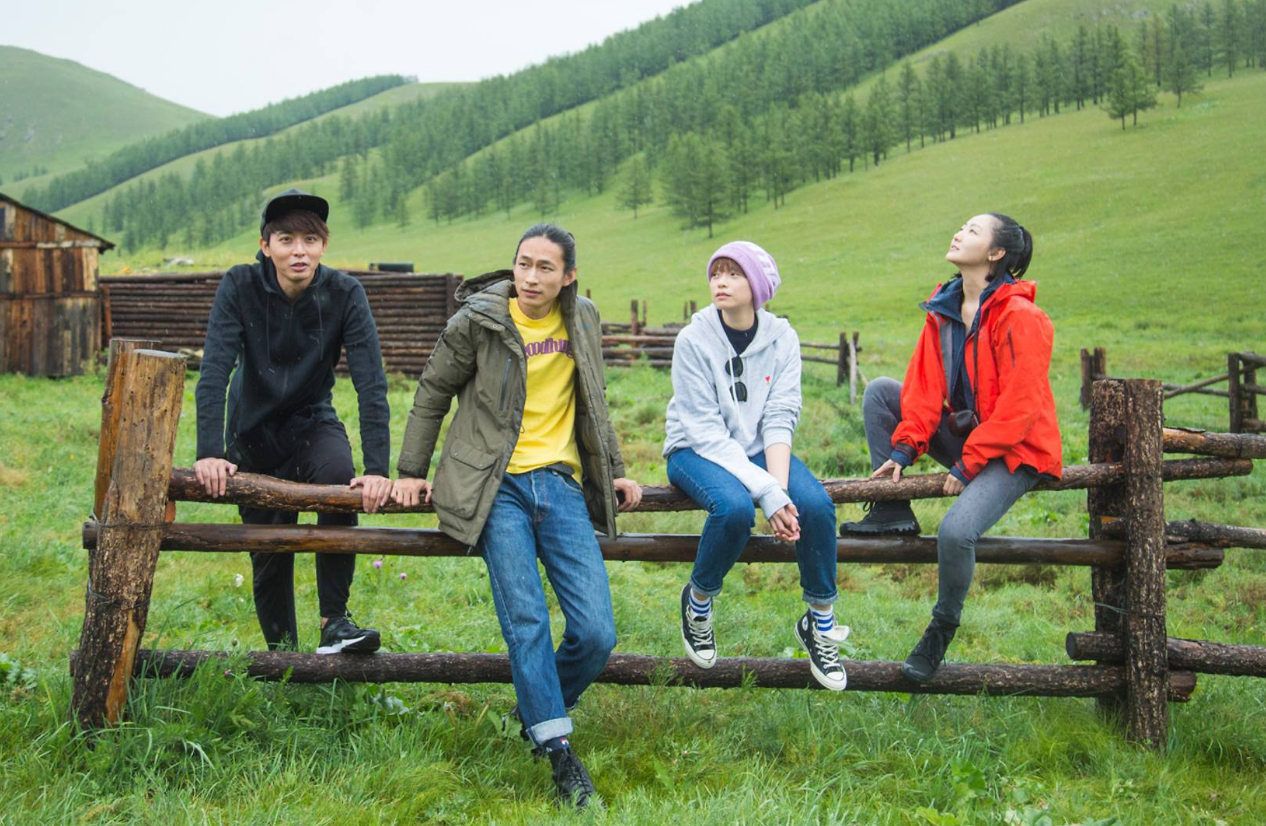 Pang's passing will likely be most keenly felt in the TV projects he was actively involved in.
His most recent show, "From Beijing To Moscow", is a Toggle Originals series where he stars alongside Felicia Chin, River Huang, and Jojo Goh. This is slated to air in June this year.
He was also slated to take the lead role in a romantic drama titled "My One In A Million", with Carrie Wong and James Seah, that was scheduled to start shooting after Chinese New Year.
Additional reporting by Rachel Ng, Joshua Lee & Zheng Zhangxin
Related stories:
Top image via Aloysius Pang's Facebook page
If you like what you read, follow us on Facebook, Instagram, Twitter and Telegram to get the latest updates.