The cyclist who smacked a lorry's side mirror and got side swiped off the road is the talk of Singapore: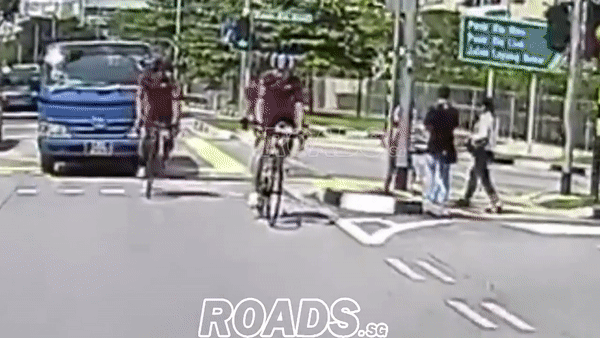 Internet users applaud driver
Regardless of the lorry driver's intentions, however, many internet users have identified with the driver: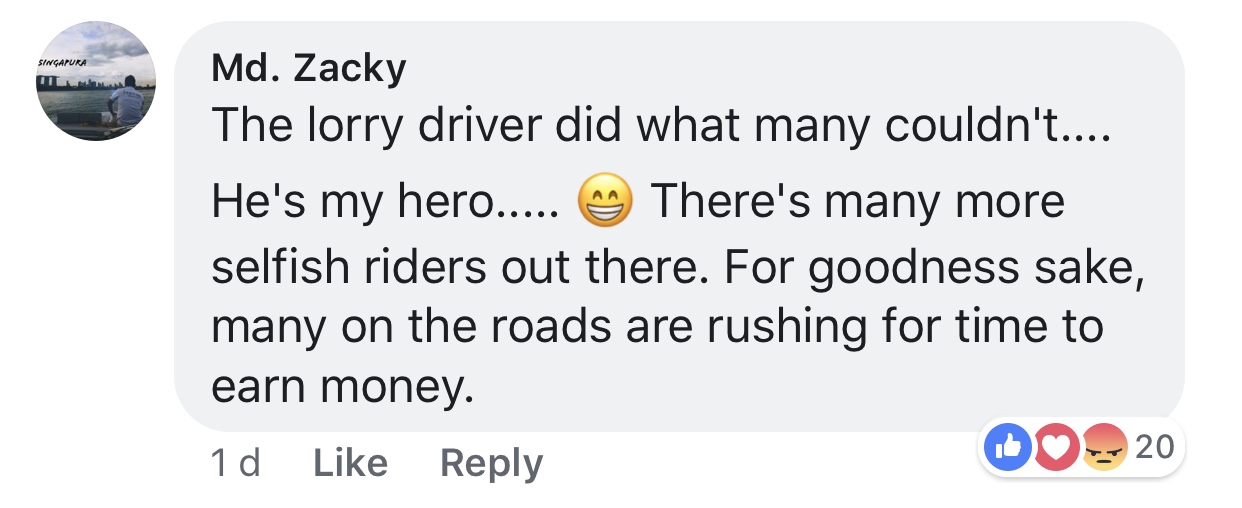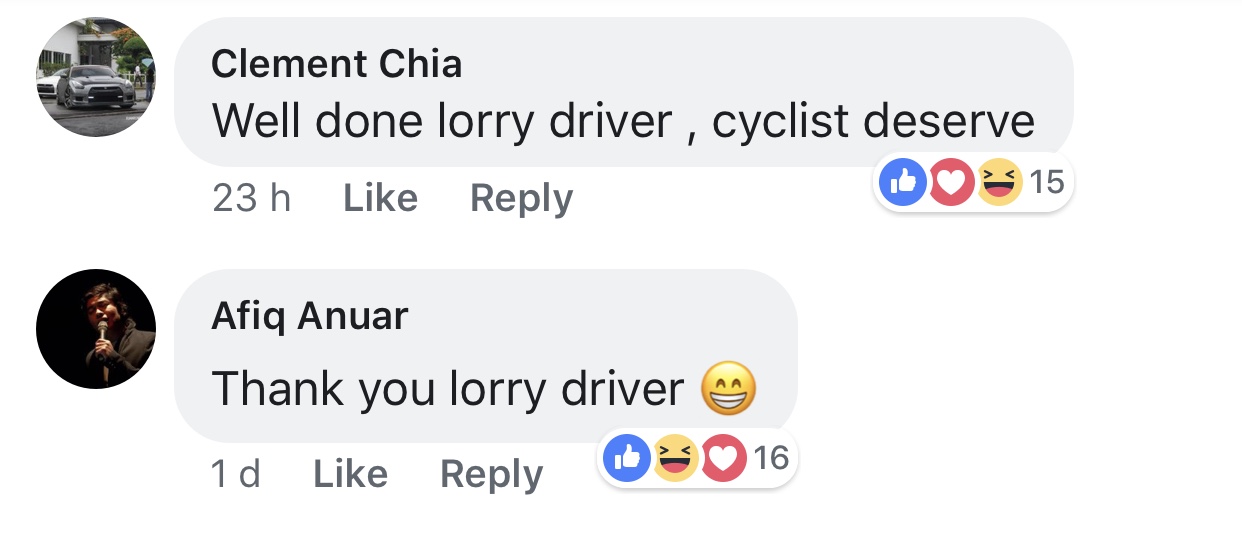 Internet mob got the wrong person
Not that impressive was how some netizens have failed to identify the cyclist.
This was after many took it upon themselves to "CSI" the cyclist, as justice-seekers on the internet tend to do.
As a result, much vitriol has been wrongly directed at an individual named Peter Cheung: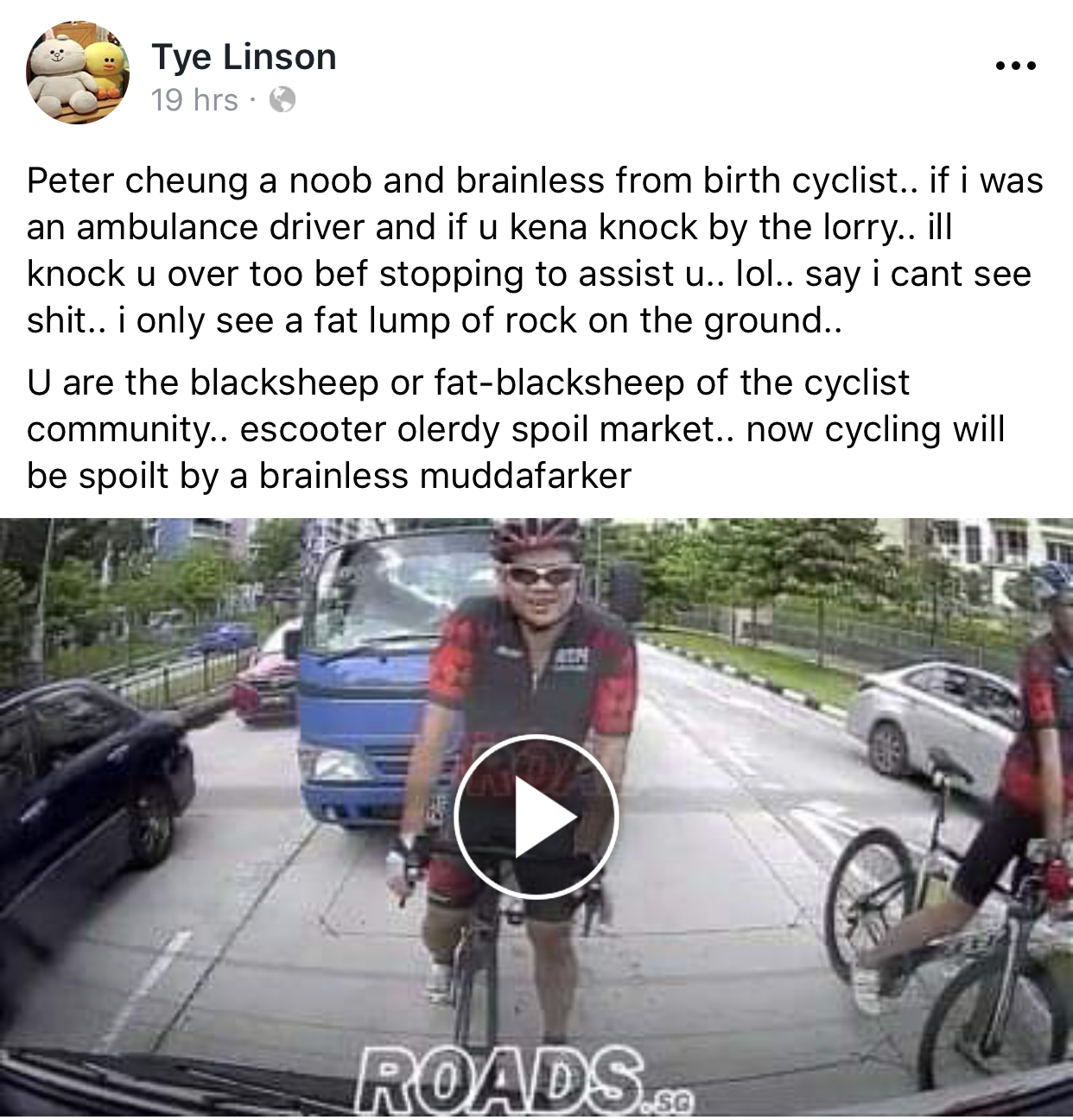 Plenty of Facebook users even left negative reviews on the Facebook page of Cheung's workplace: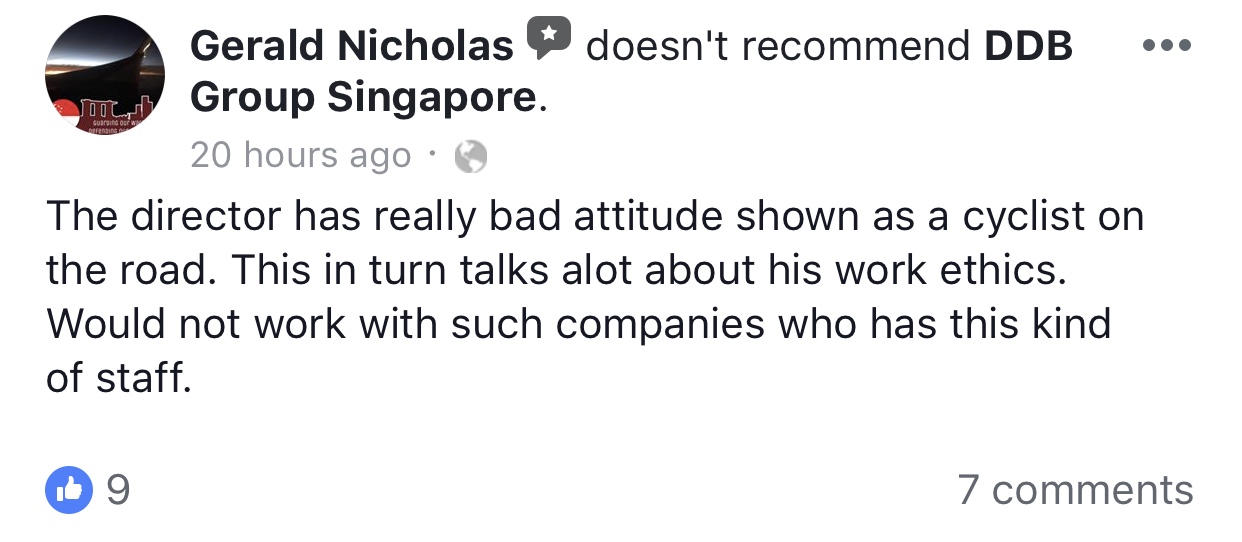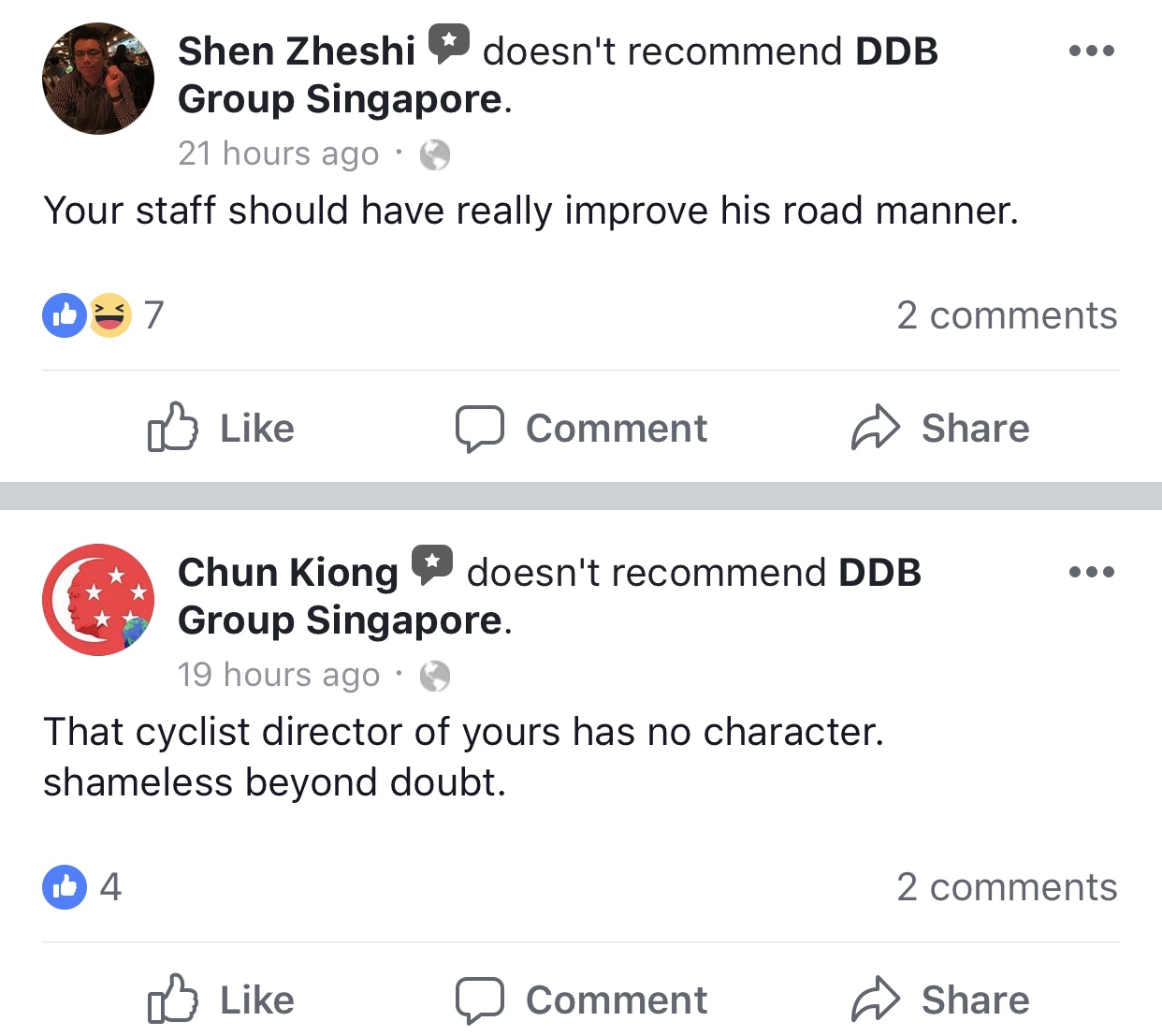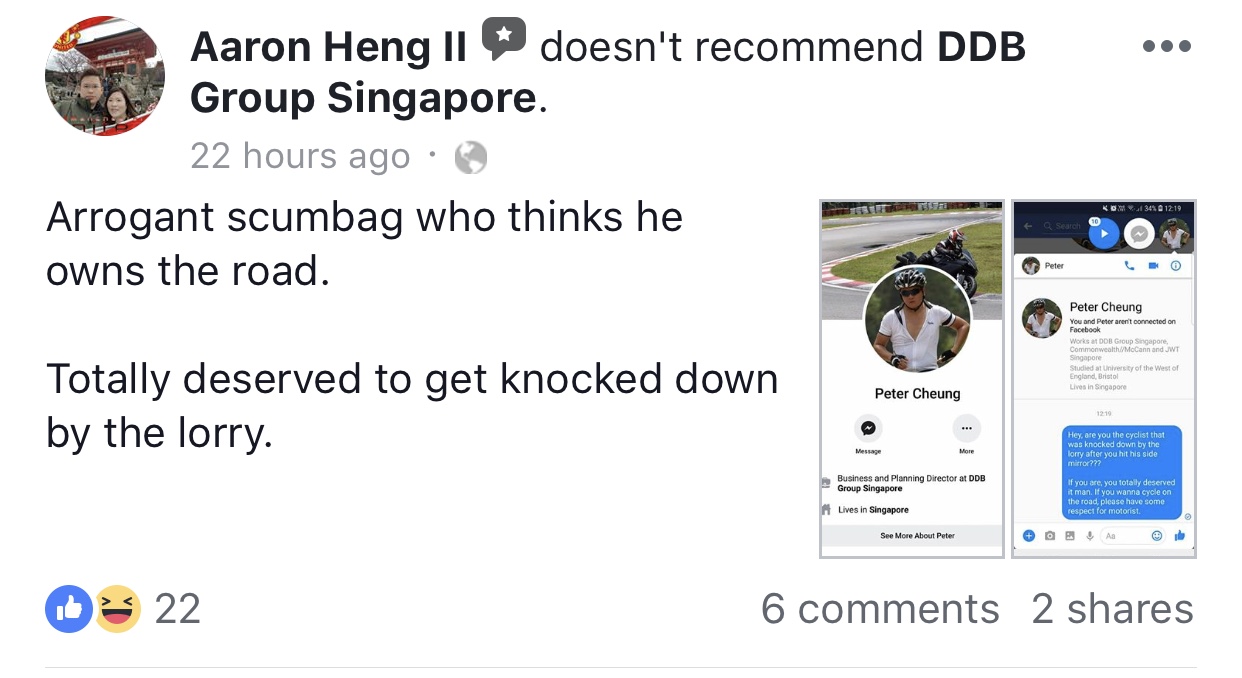 Two broken ribs, unable to cycle
Amidst the nasty comments, Cheung has stepped forward to clarify that he is not the culprit in question, and has made a police report over the online harassment:
The company has also responded that Cheung is not the cyclist in the video:
And Cheung's colleagues have vouched for his character: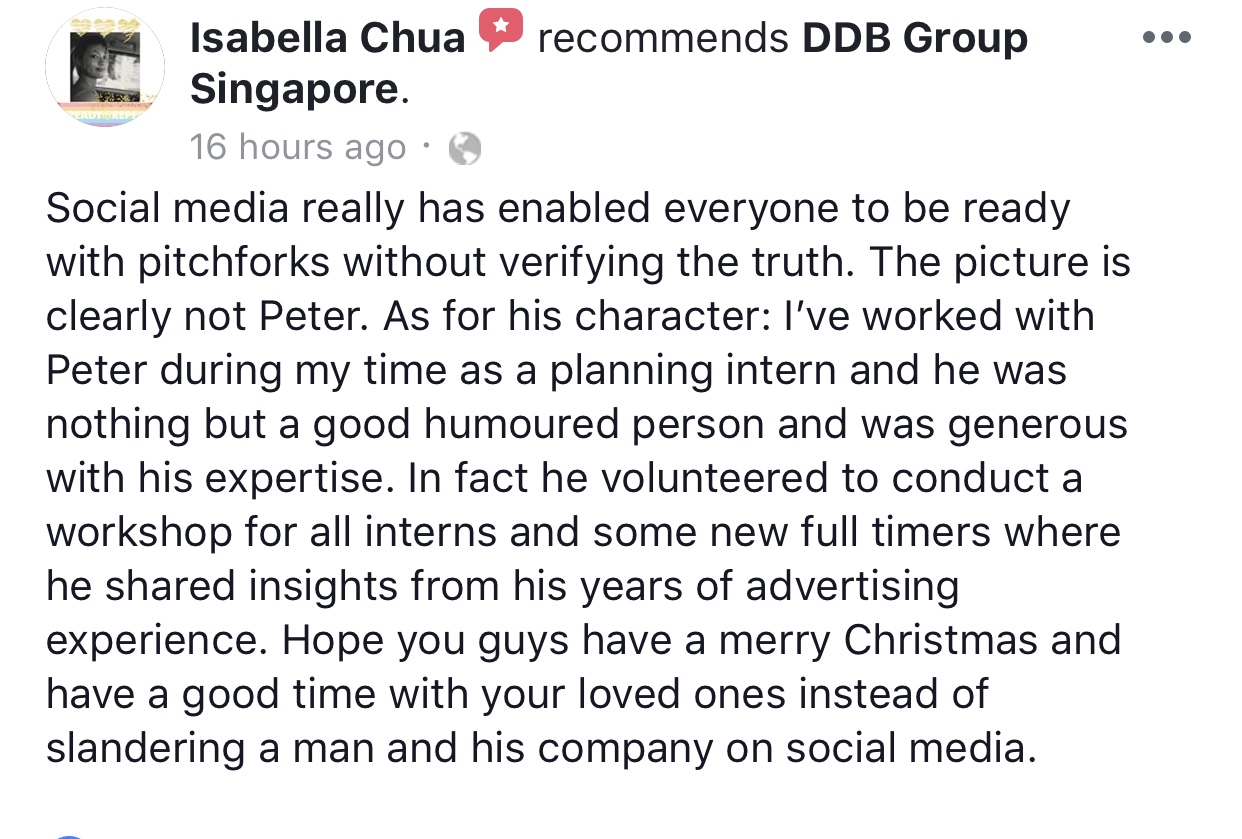 Cheung is said to have broken his ribs from a motorcycle accident a few weeks ago, and has thus been unable to cycle:

As it is, another man with the same surname has been identified as the culprit.
Top image screenshot from ROADS.sg, DDB, and Peter Cheung's Facebook page
If you like what you read, follow us on Facebook, Instagram, Twitter and Telegram to get the latest updates.