A celebrity hairstylist in Singapore has publicly blasted a South Korean plastic surgery clinic for what he calls a "failed" surgery.
Addy Lee, who is based in Singapore, posted this Instagram video on Dec. 25, in which he lamented: "See my eyes all, I cannot see anything already."
https://www.instagram.com/p/BryukASFb15/
"Hush Puppy" eyes
Lee called the plastic surgery clinic, Item Korea (@itempsglobal), "irresponsible" and cautioned followers not to trust one of its "consultants" who goes by the Instagram handle @eliza74elaine.
Lee added that he did four surgeries and all had "failed" outcomes, saying that he is now "better off dead".
His main gripe is that his new eyes are drooping and resemble the Hush Puppies' basset hound mascot.
In the second video of the same post, a heavily bandaged Lee shows his post-surgery look, asking followers to "see (his) eyes, forehead, nose, and ears".
In an earlier Instagram post, Lee compared two photos - the first is post-surgery, and the second before surgery: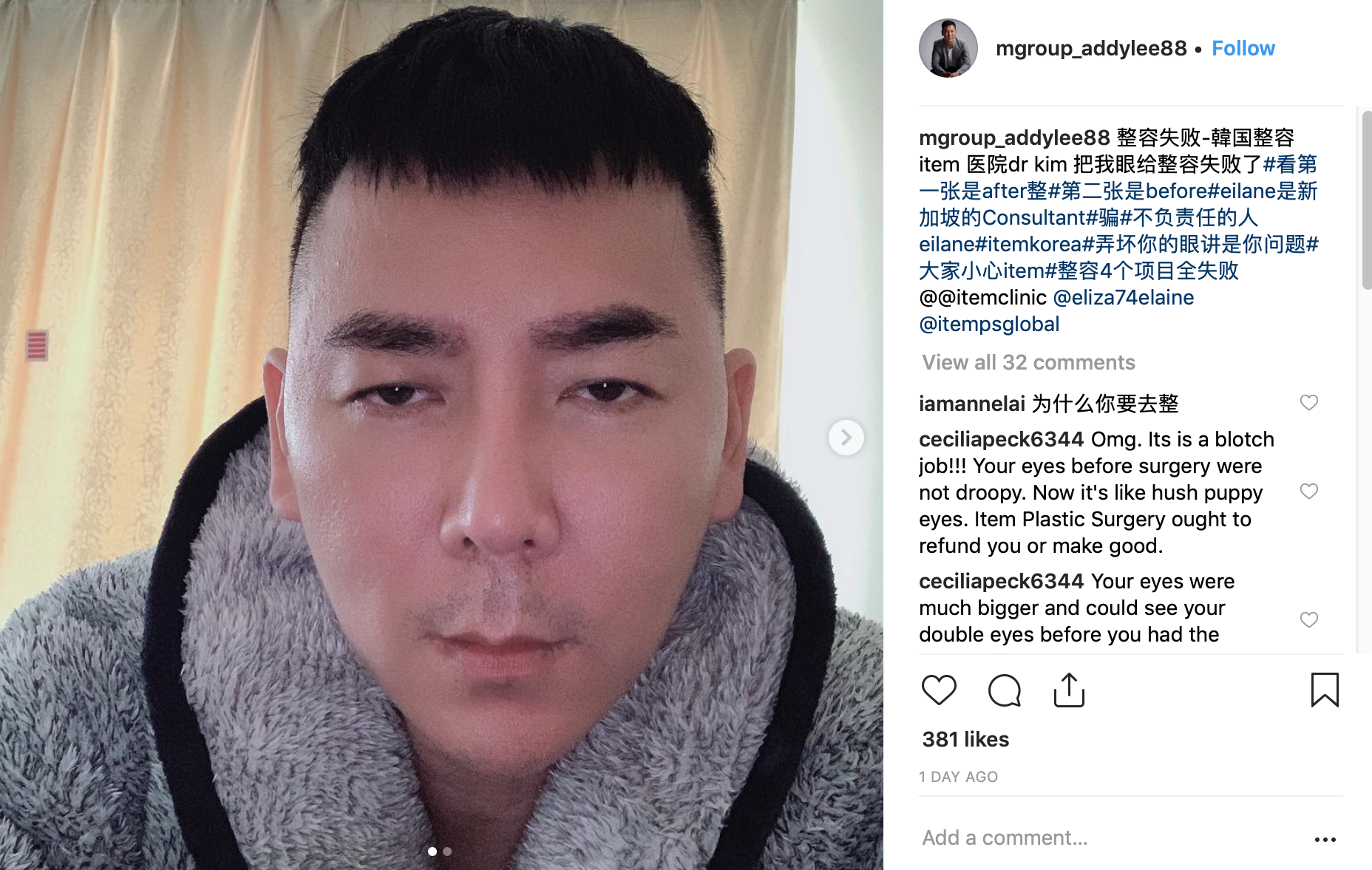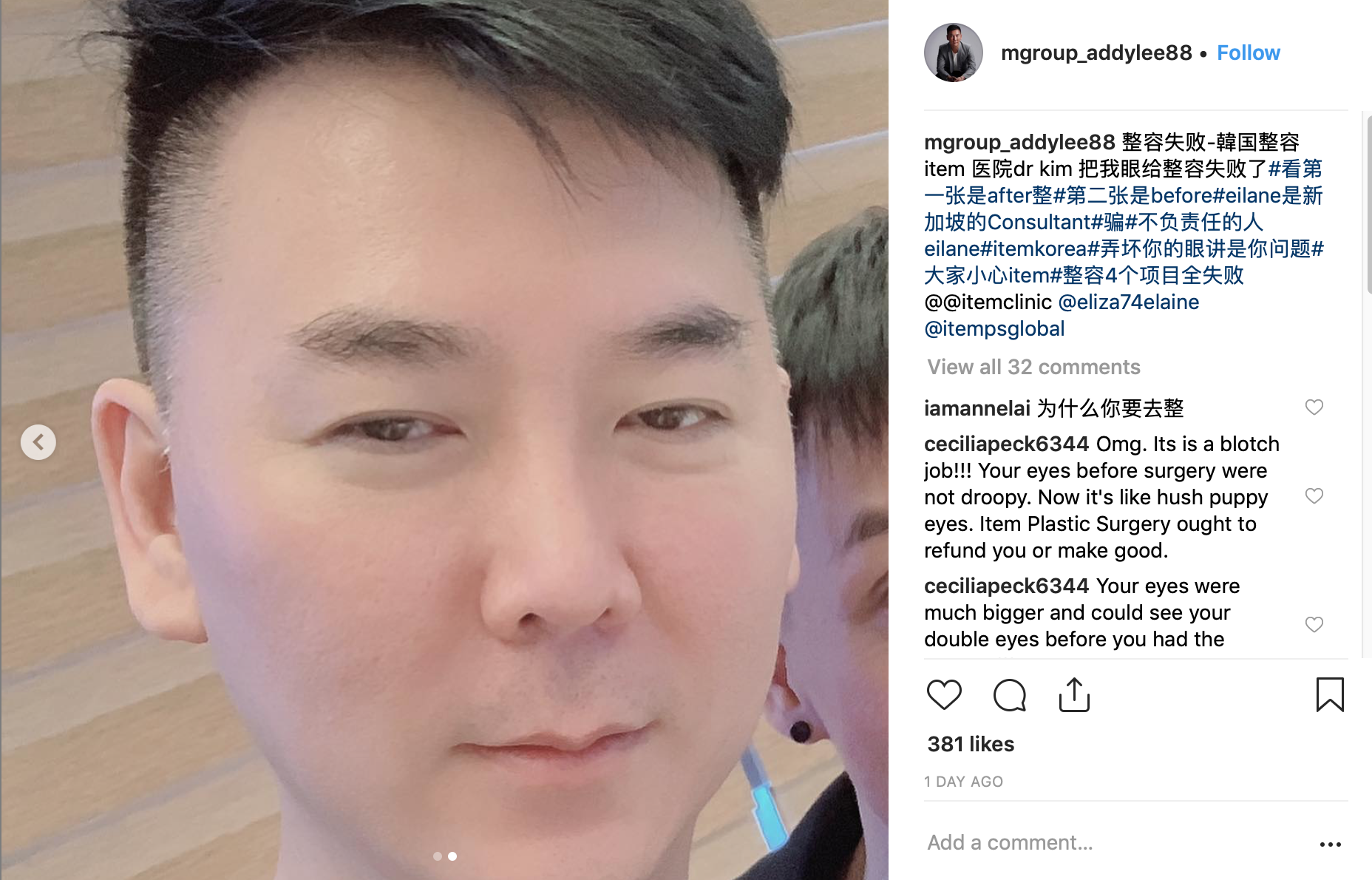 He added, in a subsequent comment, that the clinic told him to only go back after six months, instead of taking responsibility for the outcome immediately:

"The important point is that the clinic is irresponsible. They asked me to go back after six months for them to take a look. People do plastic surgery so that they can look better. Who would make themselves uglier, and then wait six months for an assessment?"
Surgery in September
Lee told Lianhe Zaobao on Dec. 25 that he had flown to South Korea in end-September for the procedures.
After the "failed" surgeries, Lee tried to get replies from the clinic's local "consultant", but did not hear from her for the past three months.
In the end, he was so frustrated that he uploaded the videos and photos onto Instagram.
In his interview with the Chinese daily, Lee said:
"Before the surgery, I had a pair of "phoenix eyes". Now they look like a pair of unlucky eyes!"
He also revealed to Zaobao that a growth had appeared in the corner of his right eye.
After seeking medical attention, he was advised to have it removed.
Followers questioned the need for plastic surgery
Most of the comments on Lee's posts questioned the need for him to undergo plastic surgery.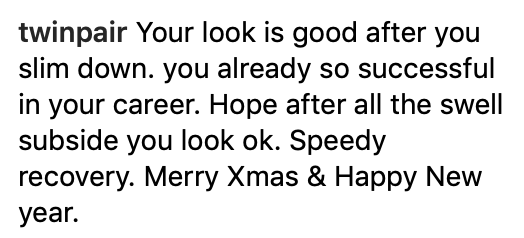 "It's good that you're ok. You're already perfect. Please don't try such things in future!"

"Addy, you have been very handsome ever since you slimmed down. You must take take of your body. I'm praying that you recover early!"
Clinic previously sponsored blogger's surgery
Item Clinic might be a familiar name to social media users in Singapore.
That's because the clinic previously sponsored the "full facial enhancement" of local blogger Peggy Heng in 2012.
The procedures were reported to have cost an estimated S$17,500.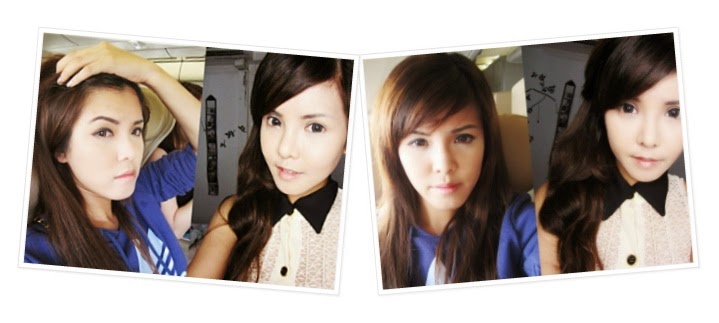 Both Item Clinic and the user @eliza74elaine mentioned by Lee have their Instagram accounts set to private.
Top images via Lee's Instagram

If you like what you read, follow us on Facebook, Instagram, Twitter and Telegram to get the latest updates.