Update, Nov. 10, 2am: The AVA has responded to media queries. Full response at the end of the article.
---
A pack of nine stray dogs were roaming around the Tampines area.
This is according to Liz Hamid who posted photos to Facebook on Nov. 8 showing the canines roaming around the estate.
In case you can't the post.
According to the post, the dogs were spotted chasing cats at around 5am.
It appears that they may have done far more harm than that.
Killed
According to a few posts on Facebook group Support Tampines Caregivers, the dogs might have been responsible for a slew of cases where community cats were mauled to death.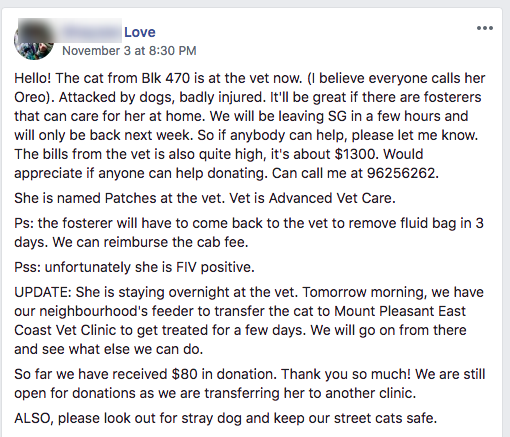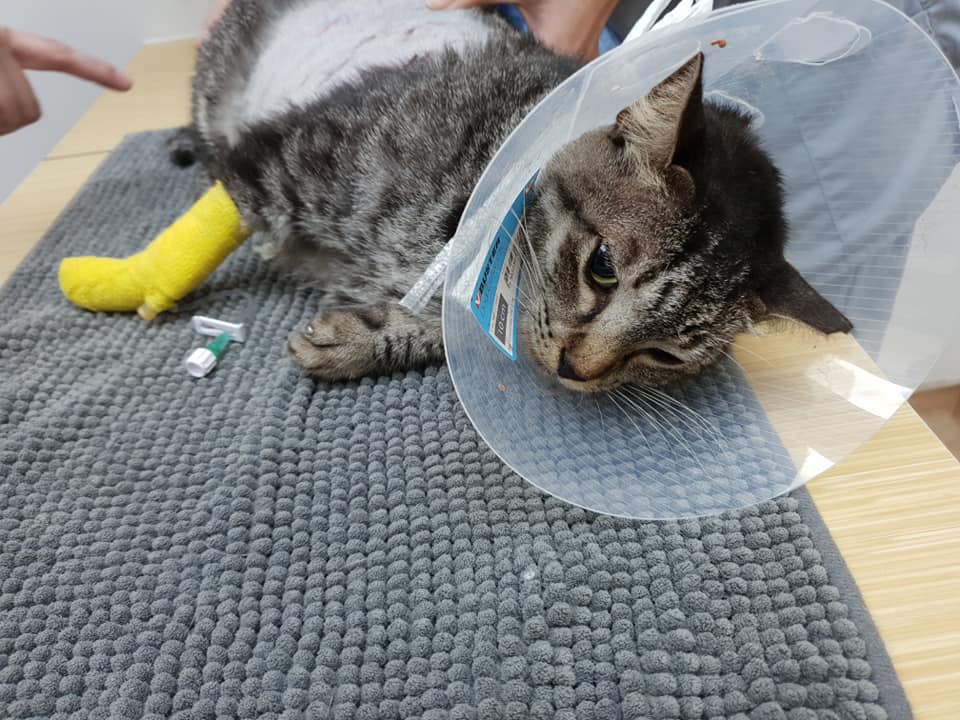 Oreo, unfortunately, died shortly after the attack.
According to one post, the death toll stands at around three cats.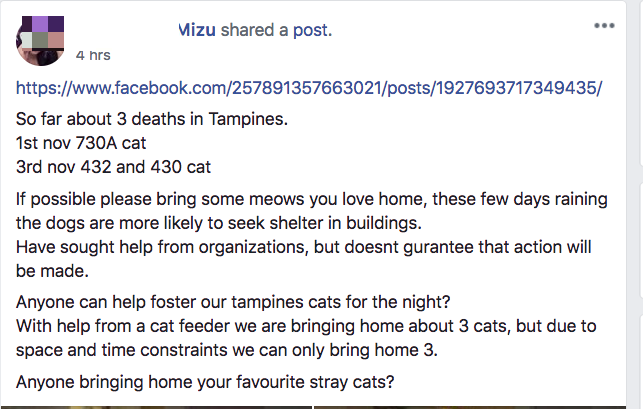 AVA response:
AVA has received feedback on stray dog sightings in the vicinity of Tampines Street 71 and conducted inspections around the area where sightings of the stray dogs were reported.
AVA will be installing surveillance cameras to monitor the dogs' behaviour.
AVA will work with relevant stakeholders to educate residents in the area on what to do when they encounter stray dogs.
Public Advisory
Members of the public who encounter stray dogs are advised not to stare at them, speak softly and walk away slowly without making any sudden movements. Those who require assistance can contact AVA at 1800-476-1600 or via our online feedback form.
Image from Hamid's Facebook post
If you like what you read, follow us on Facebook, Instagram, Twitter and Telegram to get the latest updates.