This is a tragedy in every sense of the word.
The incident
On November 3, NSF Liu Kai, 22, a Transport Operator from the SAF's Transport Hub West took part in a field training exercise at Jalan Murai training area.
He was operating a Land Rover.
At approximately 10.10am, a Bionix vehicle reversed into Liu's Land Rover. Liu lost consciousness and was immediately attended to by an on-site medic.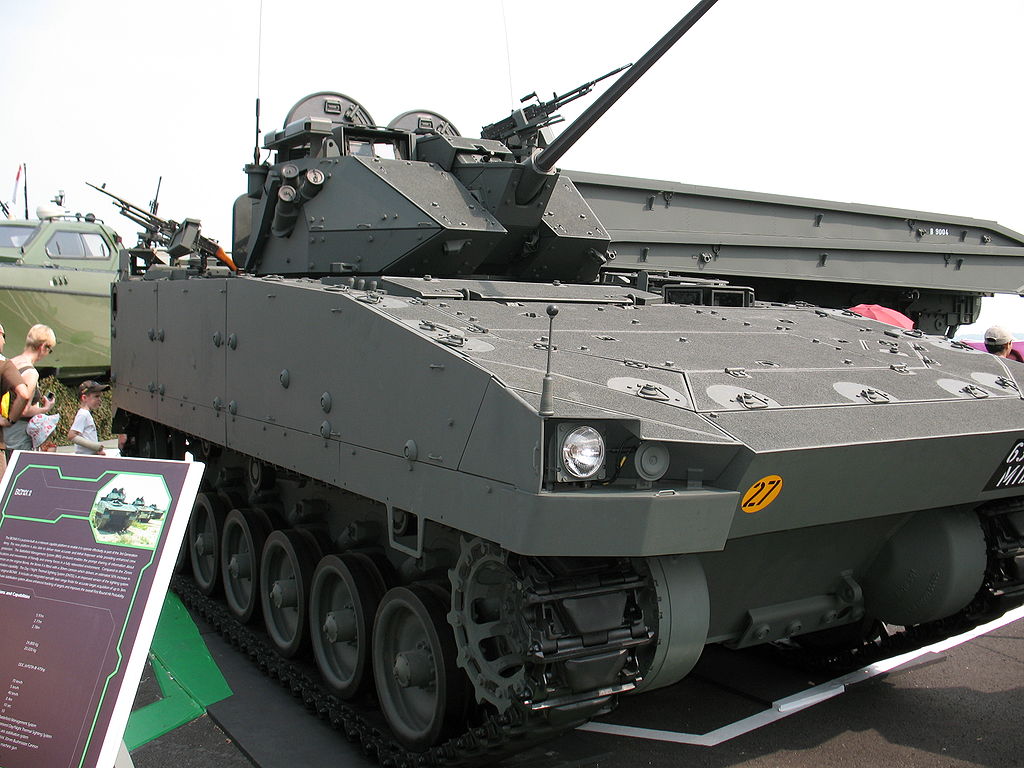 According to the SAF, the SAF Emergency Ambulance Service and the Singapore Civil Defence Force were activated at 10.17am. They reached the incident site at 10.30am. Unfortunately, Liu succumbed to his injuries at 10.35am.
The Straits Times(ST)identified Liu as a Chinese national holding Singapore Permanent Resident status.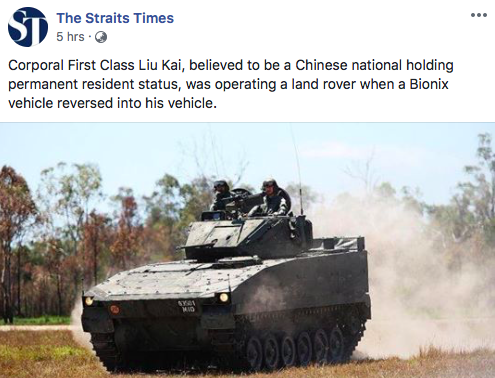 According to ST and Channel NewsAsia (CNA), this is the second death linked to a Bionix vehicle in two years.
Second Bionix-related death in two years
In 2017, another Full-time National Serviceman 3SG Gavin Chan was guiding a Bionix vehicle out of difficult terrain at the Shoalwater Bay Training Area in Queensland when the vehicle landed on its side. Chan was found unconscious beside the vehicle.
In Chan's case, the Queensland Coroner found no evidence of foul play, but the COI found lapses in safety - namely how Chan did not switch on the vehicle headlights, and that he positioned his upper body out of the vehicle turret when only his head and shoulder should be exposed.
Following the COI findings, the SAF tightened training safety regulations to limit the exposure of the body of the vehicle commander to waist-level when executing certain operational tasks.
The SAF also implemented drills for day-to-night and night-to-day transitions. This includes checking that the NVD and other night fighting equipment are in working order.
The requirement to wear seat belts was also stringently enforced, with disciplinary actions taken against those who did not do so.
SAF safety time out, COI to be convened
The Ministry of Defence (Mindef) issued a statement at 5.14pm on Nov. 3 saying that police investigations are ongoing. Separately, a Committee of Inquiry (COI) will be convened to "investigate the circumstances leading to the incident".
If this is anything like CFC Dave Lee's case, the COI will serve to identify lapses in safety or training protocol. Any servicemen found to have breached protocols will most likely be charged in military court.
At the same time, the Army has declared an Army-wide safety timeout on all training to ensure that safety measures are in place. According to Today, Mindef declined to reveal how long the timeout will last.
ST reported that Mindef has granted Liu the posthumous recognition of the rank Corporal First Class (CFC)
Mindef added that the Army is rendering assistance and support to Liu's family.
Reactions online
Most comments online wished Liu's family well and underscored the importance of safety. Many also urged the public not to speculate on the circumstances because among those who have experience with such training, they know that there are many safety protocols already in place to prevent such a situation: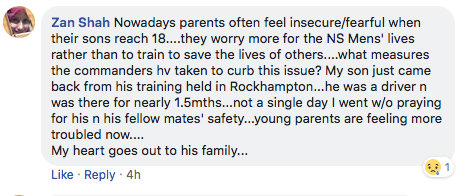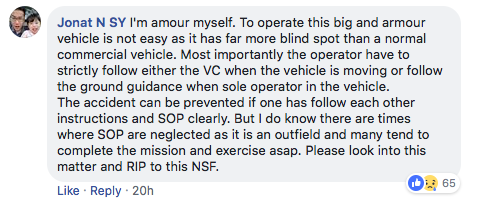 According to Defence Minister Ng Eng Hen, the SAF saw an average of one training death per year over the last 20 years, although there appears to have been zero training related deaths between 2013 and 2016. There have been three training/safety-related deaths so far in 2018.
Related stories:
Top image via Cyber Pioneer. 
Content that keeps Mothership.sg going
---
??
Don't miss out on this.
?
Few things we wish you knew
???
Earn some karma points here. Say real one.
? vs ?
You're on the MRT. Do you read or surf?
Why not both??
?
Damn cheap movie tickets here.
If you like what you read, follow us on Facebook, Instagram, Twitter and Telegram to get the latest updates.