The story of Foreword Coffee is one of many which demonstrate the grit and determination of Singaporeans going against the grain and realising their passions. Do you know someone like them or a business that started out in a similar fashion? Drop us an email at

[email protected]

with the subject header Re: Foreword Coffee.
Hidden away at the Civil Service College at Buona Vista is Foreword Coffee, an incredible cafe whose story not many have heard of.
It's not just about their flavourful and aromatic coffee, made with beans sourced directly from farmers in Asia.
The cafe's truest mission becomes obvious once you order your coffee: any barista serving you at one time may be deaf, have cerebral palsy or autism.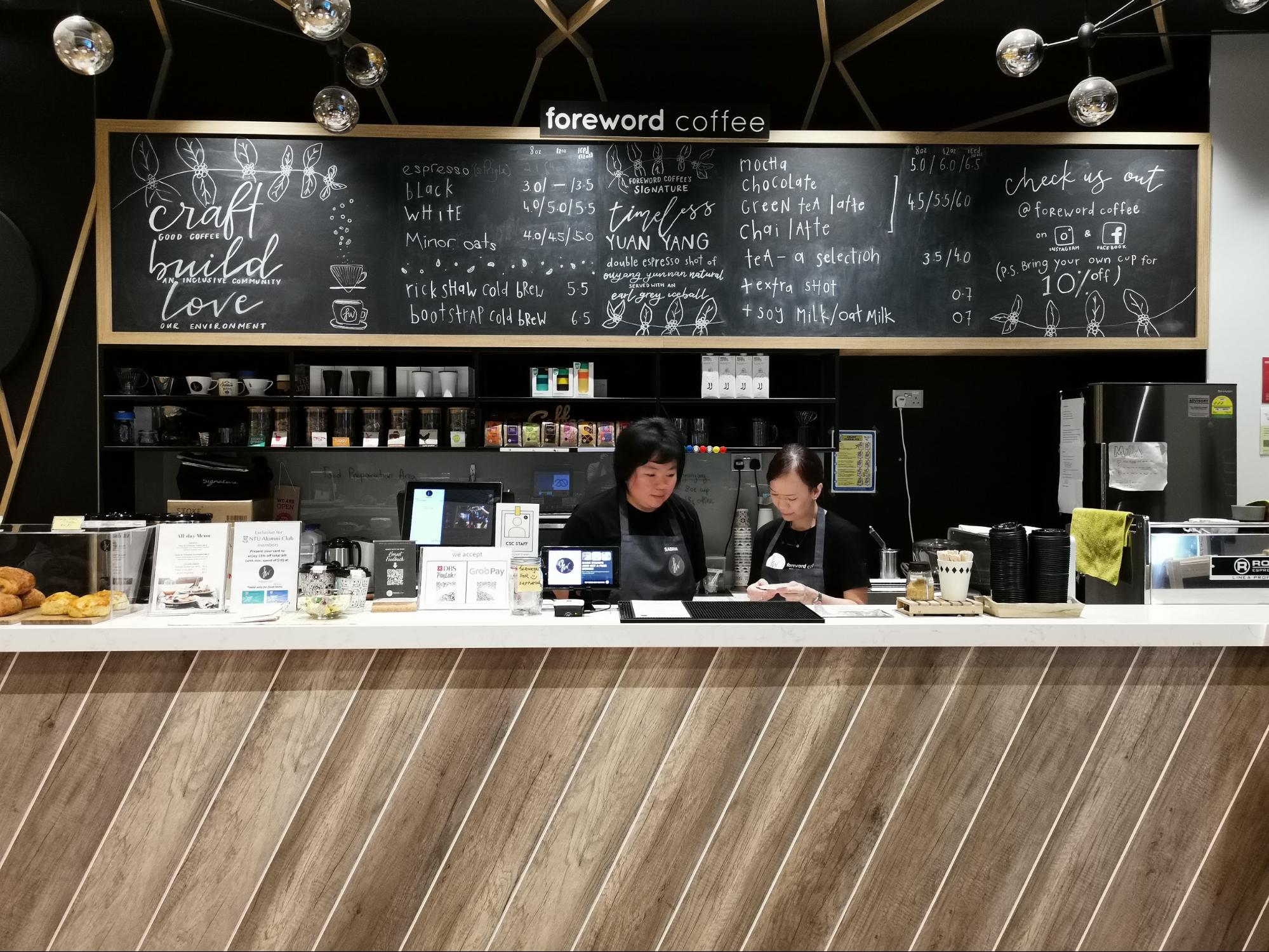 There is no signage or notice informing visitors that the person serving their coffee has special needs, as it is intended for visitors to explore for themselves.
One would find that the cheery cafe is more than well-equipped to deliver great coffee efficiently, no different than that of one run by usual baristas.
A love for coffee and for community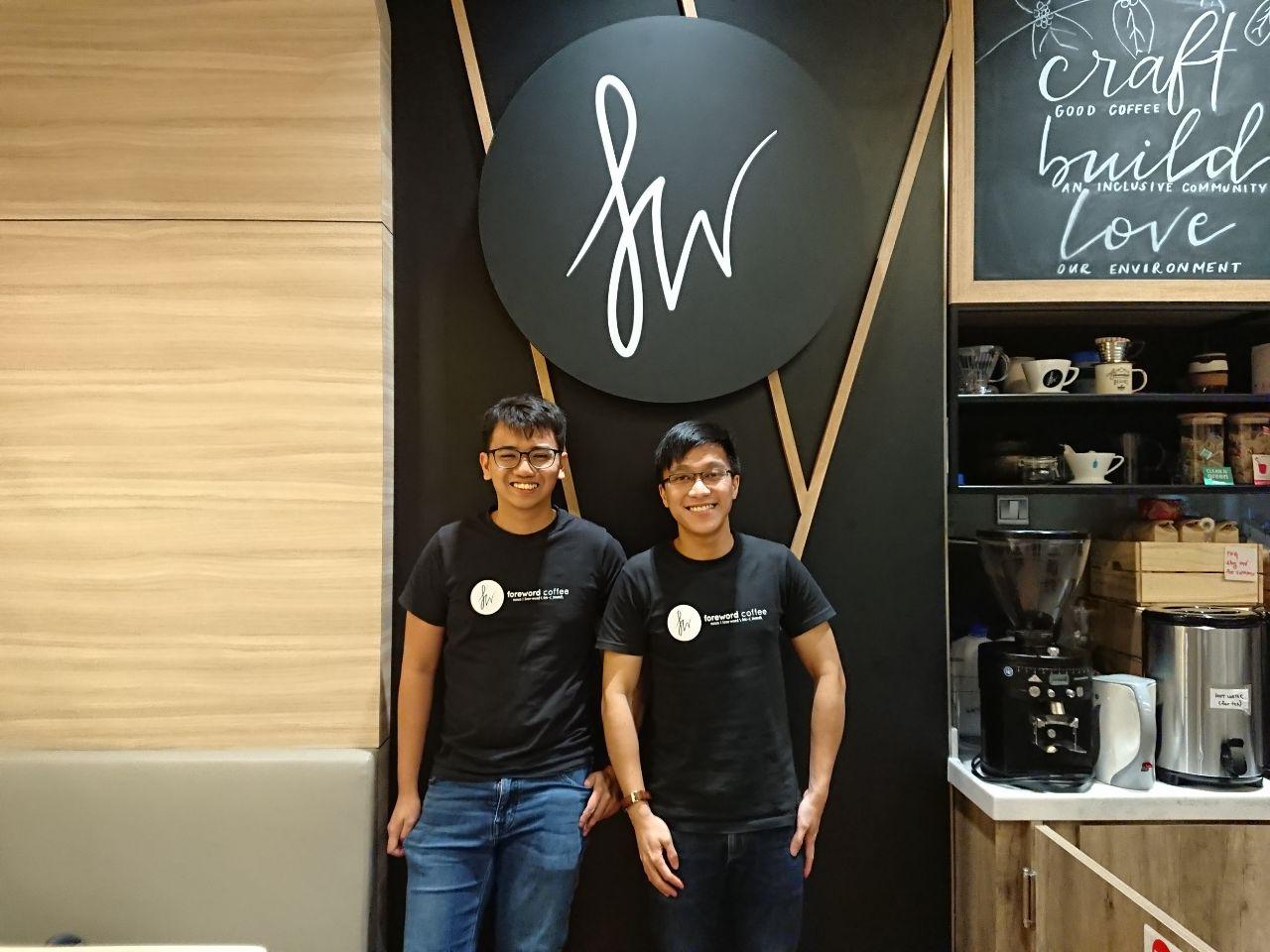 Established in Apr. 2017, Foreword Coffee a labour of love by founder Lim Wei Jie and his business partner Nadi Chan.
Lim always had the idea of starting his very own social enterprise in the form of a cafe. The concept behind Foreword, in particular, was sparked after a trip to Europe.
Lim was seized by the continent's rich and diverse coffee culture, resulting in him raring to introduce an inclusive cafe to Singapore:
"The coffee idea came in when I was doing my student exchange, I got in touch with the coffee culture in Europe... And because coffee brings people together, there's a lot of interaction, people get to see the skills a barista have. So [I thought], can I engage people with autism, for example, to take up these skills, and allow them to be employable?"
Passionate but completely inexperienced, Lim had no choice but to start out from scratch.
He spent a good year speaking to baristas and cafe owners, and even teaching himself how to make and roast coffee using books, and every beginner's favourite resource: YouTube videos.
Countless tries and tasting sessions with his university friends later, Foreword Coffee began operations.
Growing pains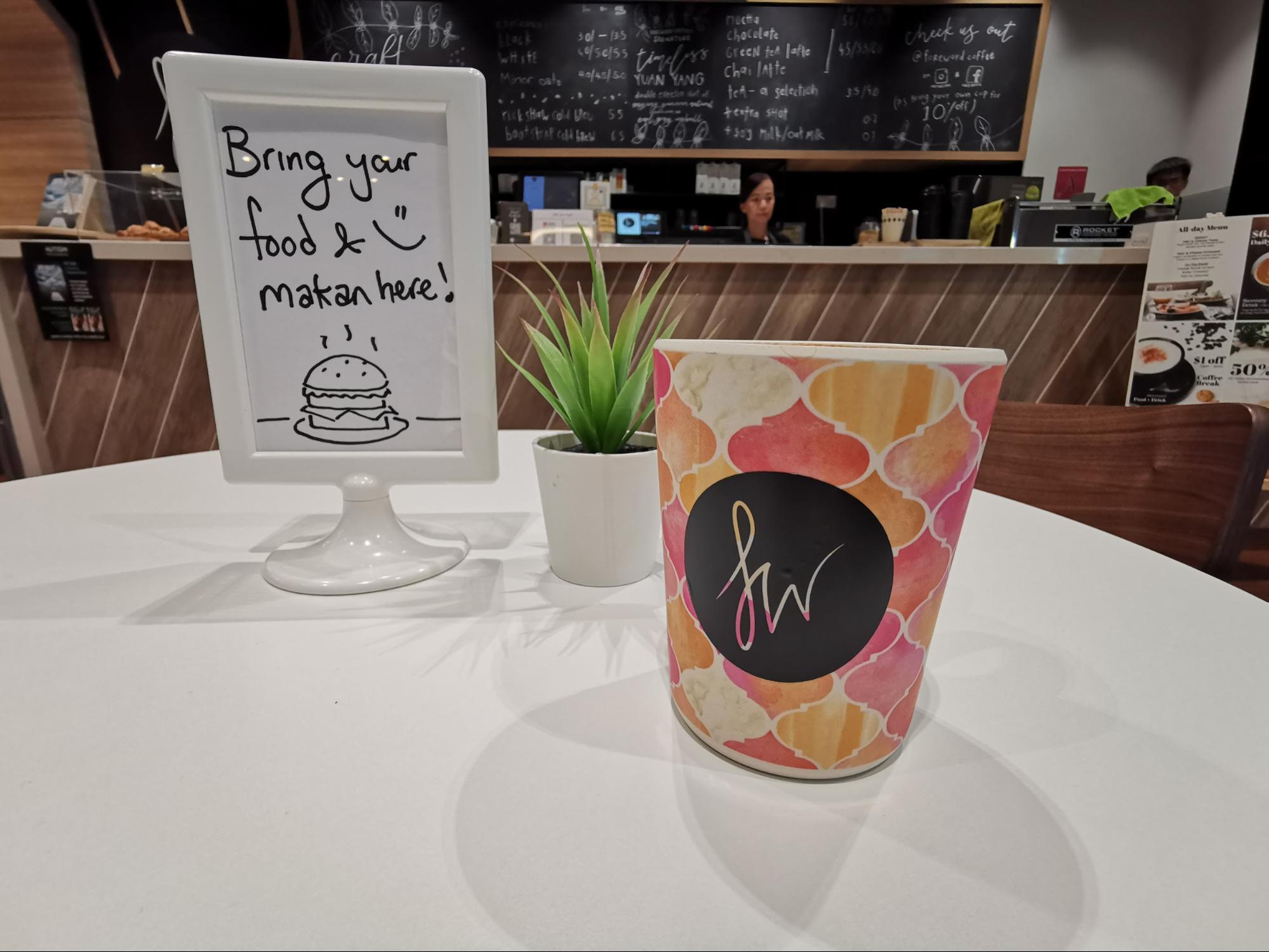 As with any enterprise, the beginning was rough.
Besides having to deal with little to no footfall at their first outlet, and the idea of Foreword wasn't well received.
They received some very hard feedback; industry experts were pessimistic about Foreword's concept, thinking that there were plenty of reasons that would factor in its failure.
"[We] took part in a social startup challenge, the judges were people from different VWOs and non-profits or even for-profit companies. They were saying our model of doing things was difficult to scale, and [it would be] very hard to work with people with autism in a cafe or teaching them coffee... Very labour intensive. But that didn't stop us from continuing to try things out."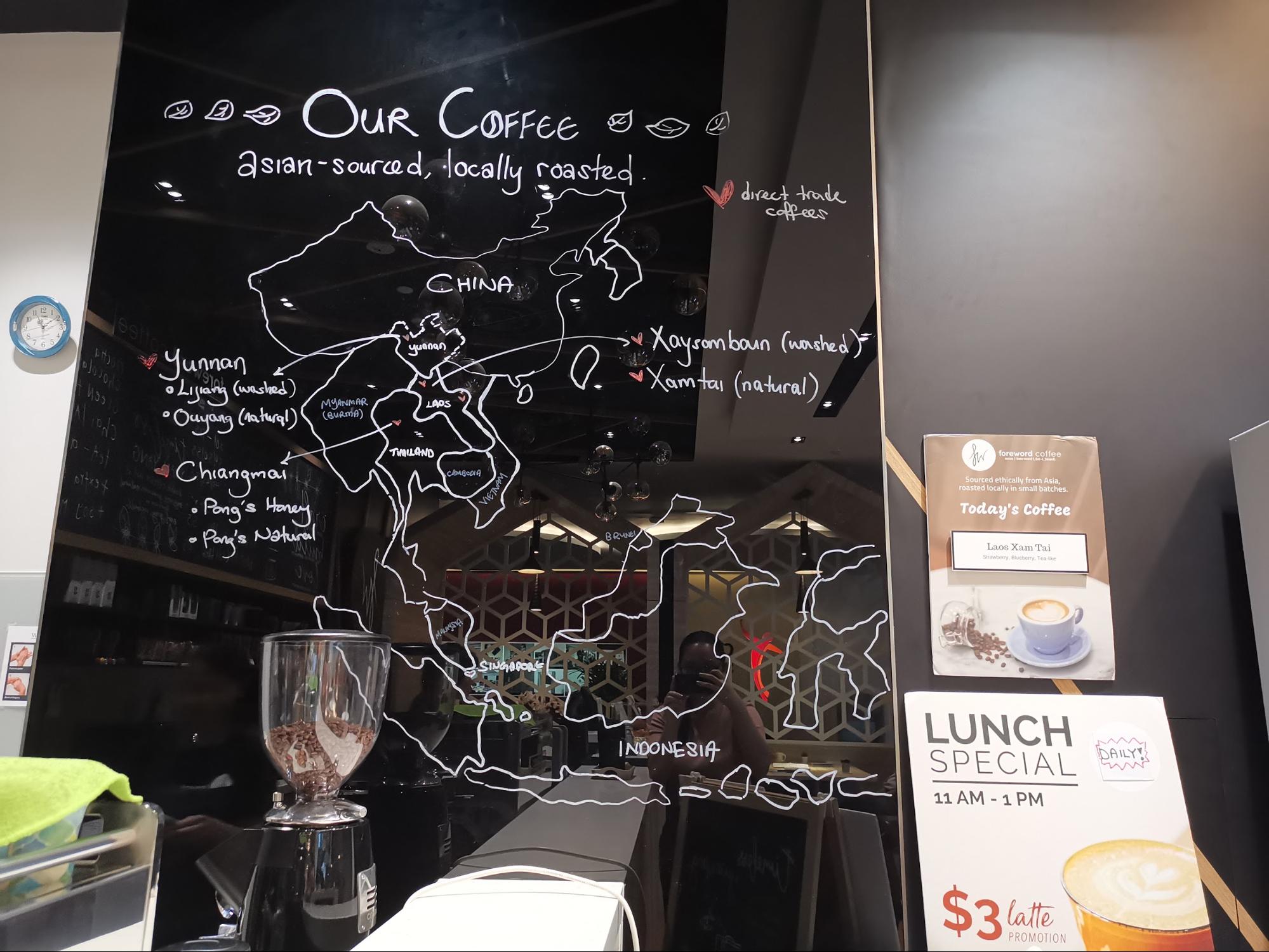 Thinking out of the (predefined) box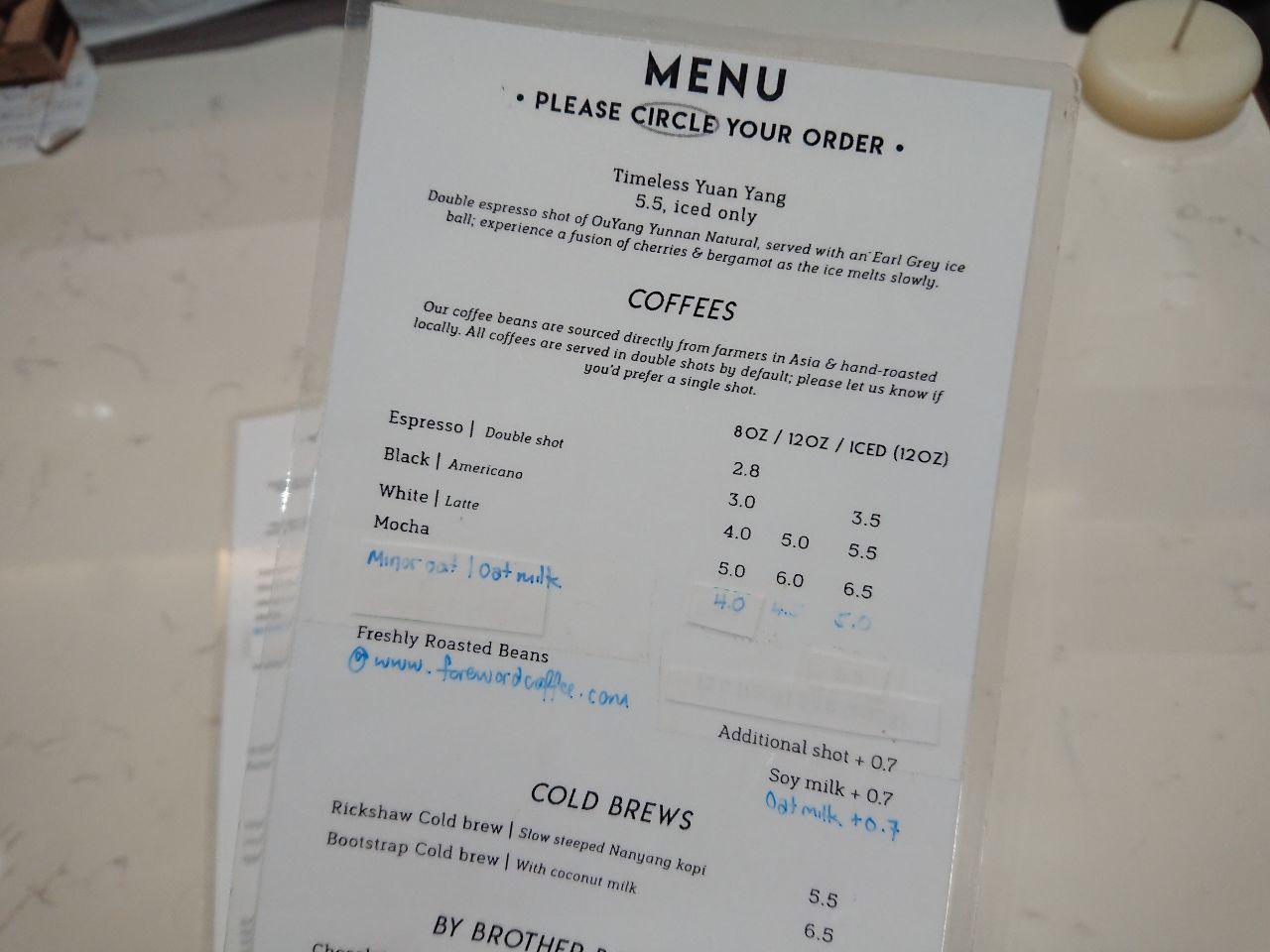 This would have been the perfect time for Lim and Chan to convince themselves that Foreword wasn't worth the effort, but they were conversely unfazed by the comments.
They just couldn't be discouraged, with their passion for helping their differently-abled team produce quality coffee urging them to move forward.
Brushing the criticism off, the two were determined to make Foreword work, but how could they prove that their venture it wasn't impossible?
The answer, besides finding a new home for the cafe, came from devising workarounds to help their employees better.
The duo, with much empathy and patience, had wonderfully integrated the needs and strengths of their employees.
Besides adapting teaching methods to each employee, the menu had been revised and streamlined.
Special coffee equipment to assist baristas with cerebral palsy was also acquired, which incidentally helped to make coffee-making more efficient and uniform.
A name for themselves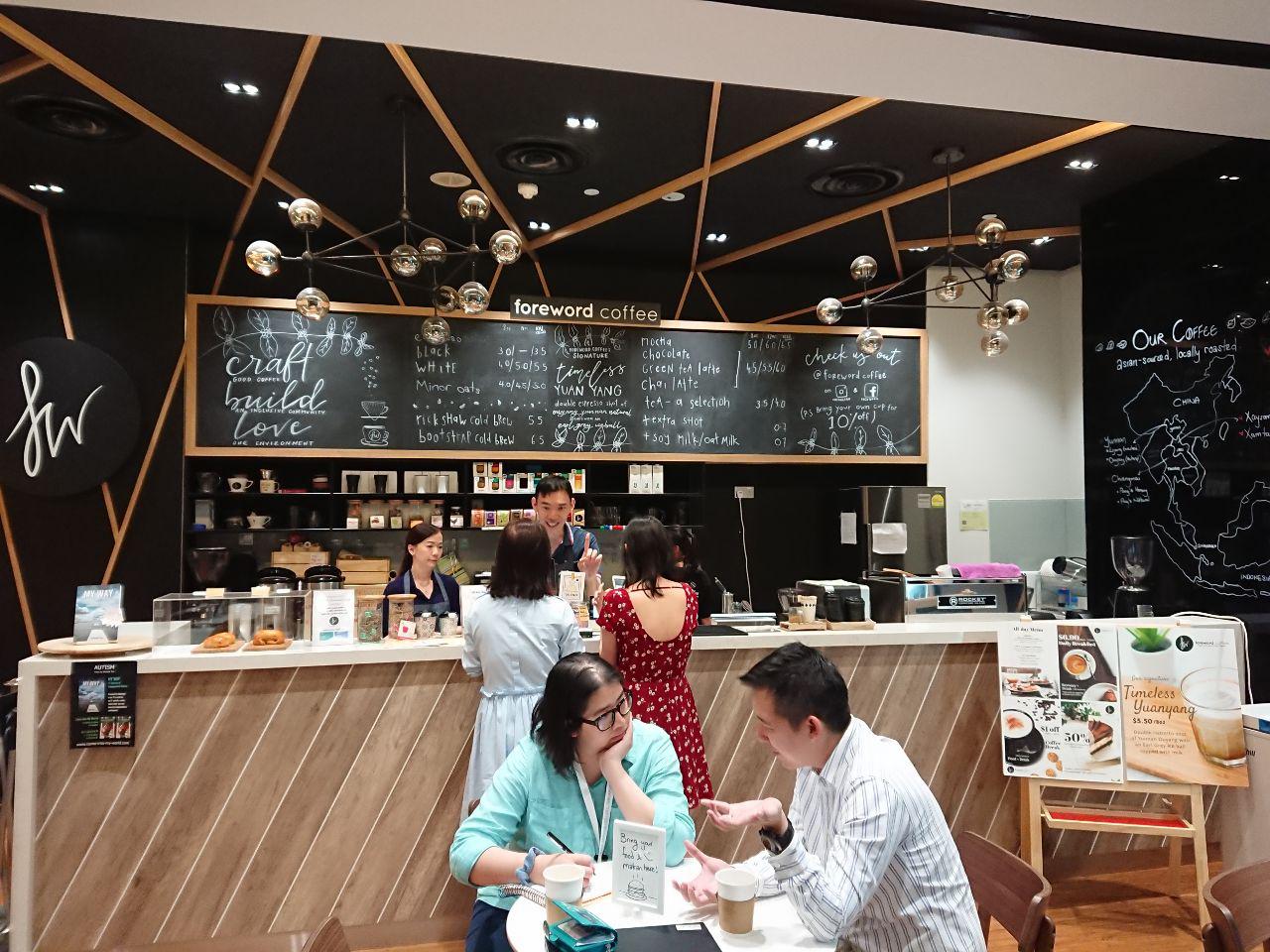 The moves paid off, and it paid off handsomely.
Having moved into Civil Service College at Buona Vista in July 2018, Foreword is now bustling with activity as a popular spot for staff and visitors to drop by.
The cafe staff handle orders efficiently and quickly, the fruit of Lim and Chan's labour in training the crew.
So successful is the cafe, the boys are now busy with their second outlet, which opened at the Centre for Healthcare Innovation on Oct. 22.
10/10 plot development.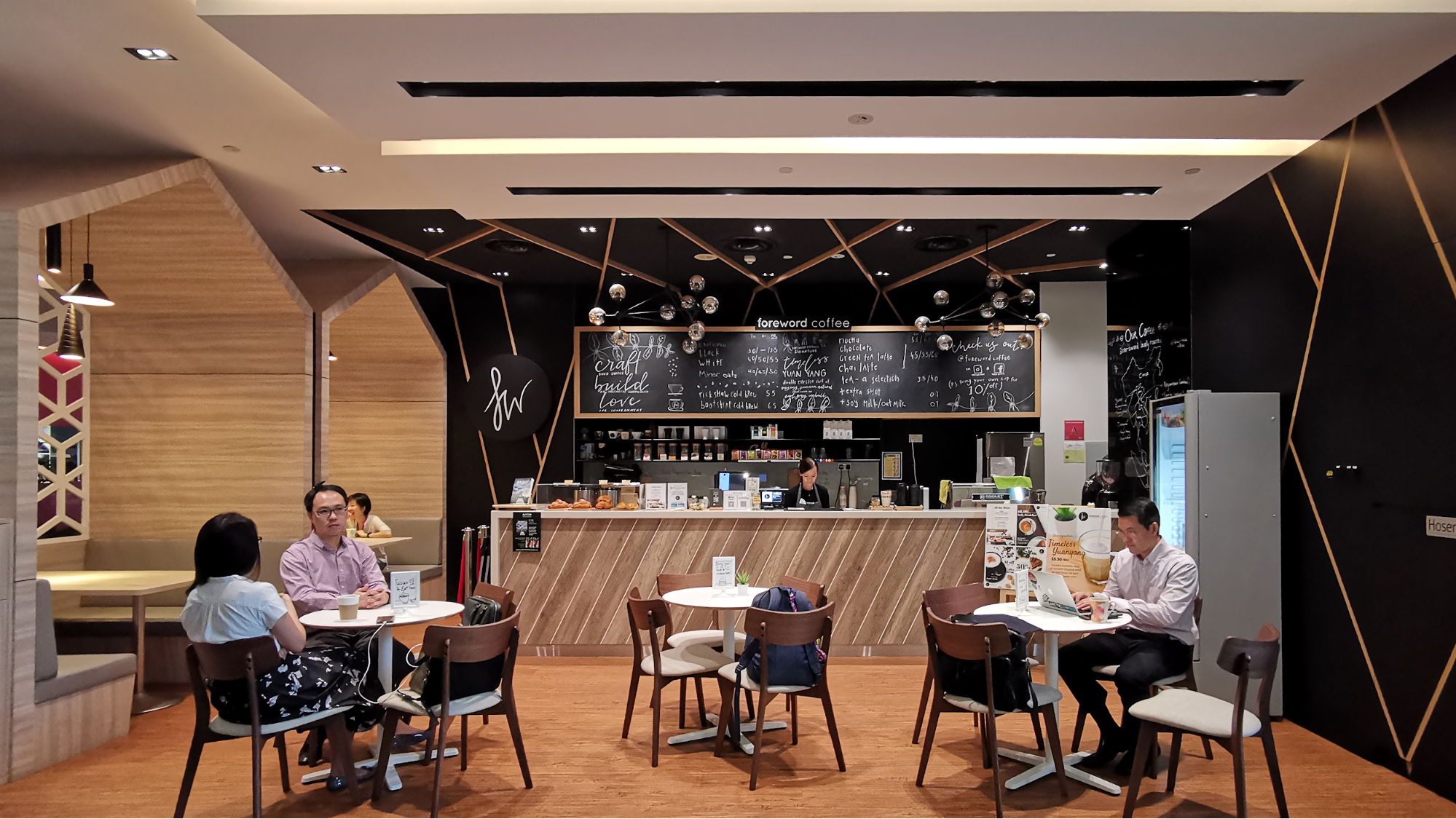 This sponsored article is a collaboration between Mothership.sg and the Singapore Tourism Board, who make it possible to bring out these stories about inspiring individuals who are pursuing their passions.
Do you know someone who made an unconventional choice after graduation or made an unconventional decision to pursue something that they love? Drop us an email at

[email protected]

with the subject header Re: Foreword Coffee.
Top image by Tan Guan Zhen
If you like what you read, follow us on Facebook, Instagram, Twitter and Telegram to get the latest updates.