One Canadian guy loved being an exchange student at National University of Singapore (NUS) so much that he made a seven-minute video praising the school's offerings.
A day in Tung's life as an exchange student
This is Jensen Tung.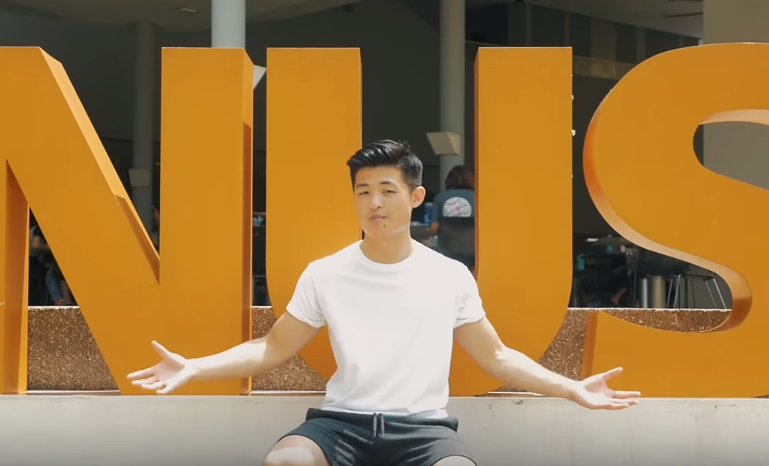 He recently made a YouTube video featuring a typical day in his life as an exchange student.
Tung studies Marketing and Real Estate Student at the University of British Columbia's Sauder School of Business, and has lived in Vancouver, Canada, his entire life.
He has been on exchange with NUS since August 2018.
Here's a summary of his video, describing the places he goes to on a typical day, and the people he meets:
Wake up, ride shuttle bus to class
Tung lives at the Prince George's Park Residences (PGPR) on campus.
He gets up at around 9am in the morning, washes up, and rides the shuttle bus to class: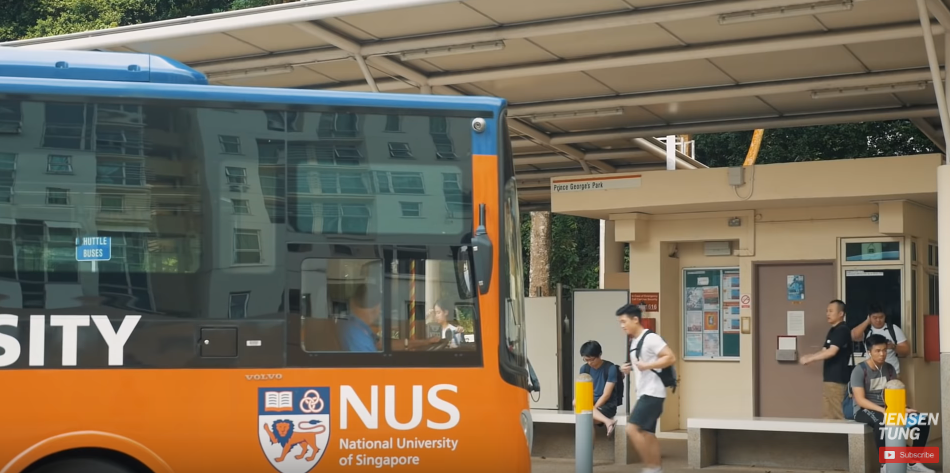 "NUS is so big that they run their own internal bus system. I don't need to pay anything. I just hop on, and start my day."
Classes in the Mochtar Riady building
As a business student, he has plenty of classes in the Mochtar Riady building at NUS Business School.
His classes, which last anywhere between two to three hours, are "pretty good" but "can get tiring":
"NUS classes are pretty good. They have good professors and lots of cool subjects....But they can get tiring sometimes."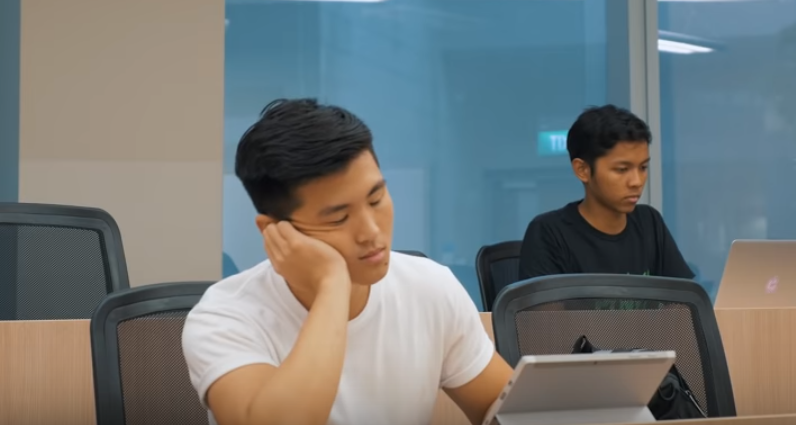 However, he is full of praise for the Mochtar Riady building, describing the place as "modern" and "sleek".
He also added: "There is always something going on here!"
Lunch at the Deck
He heads for lunch at the Deck, the canteen located at the Faculty of Arts & Social Sciences where one can find "different cuisines".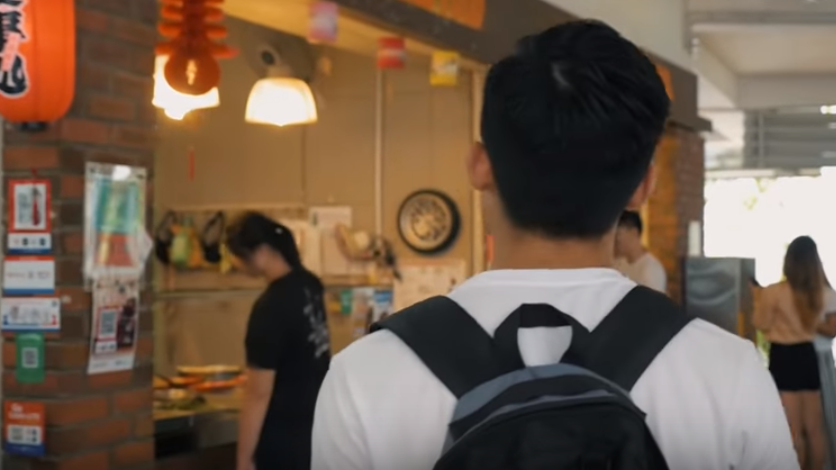 "All of them have unique stalls, different cuisines, and the food is generally pretty good... And it's all relatively affordable."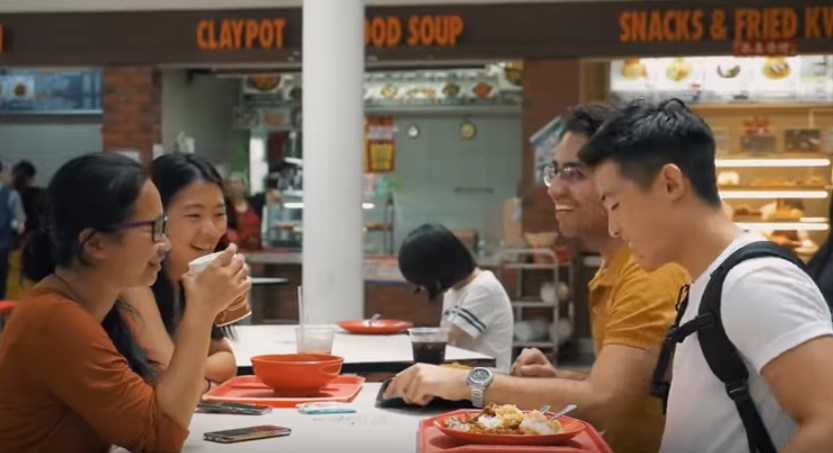 He also mentions that he enjoys having lunch with a bunch of friends who are from "different ethnicities":
"All the friends I have met in NUS are awesome. They all come from different ethnicities and backgrounds, and they all carry with them their own unique story."
Very diverse indeed.
University Town
After his classes, Tung heads to University Town (UTown), his "favourite spot" on campus as it is the "heart of all things student-life".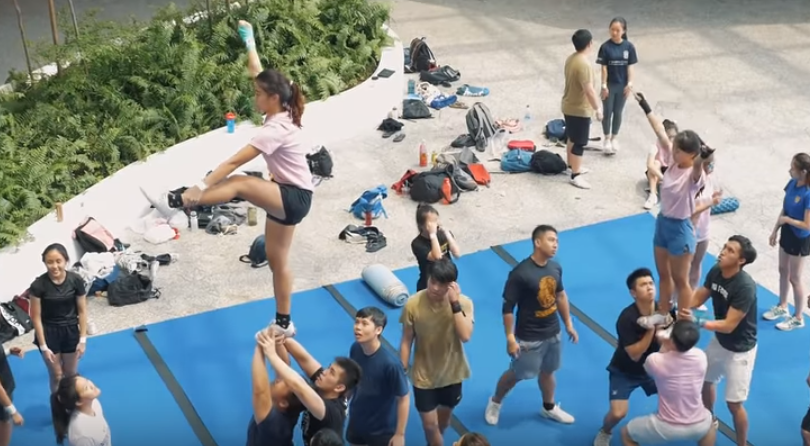 He is particularly impressed by the Stephen Riady swimming pool, likening it to the Infinity Pool at Marina Bay Sands: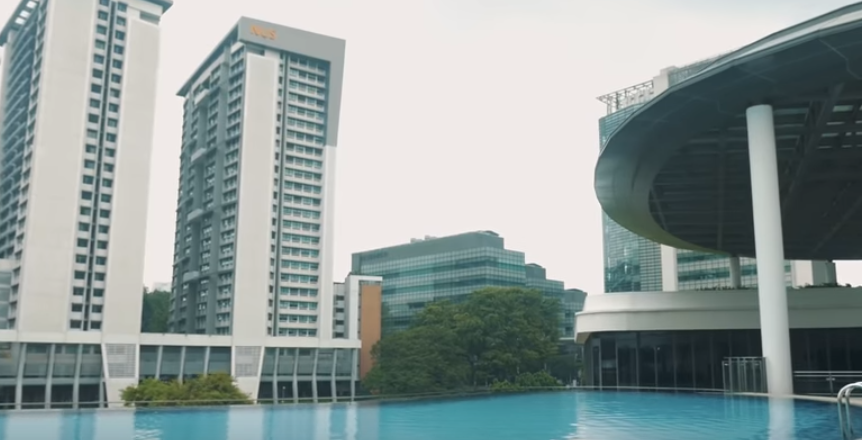 He goes to the gym to "stay in shape":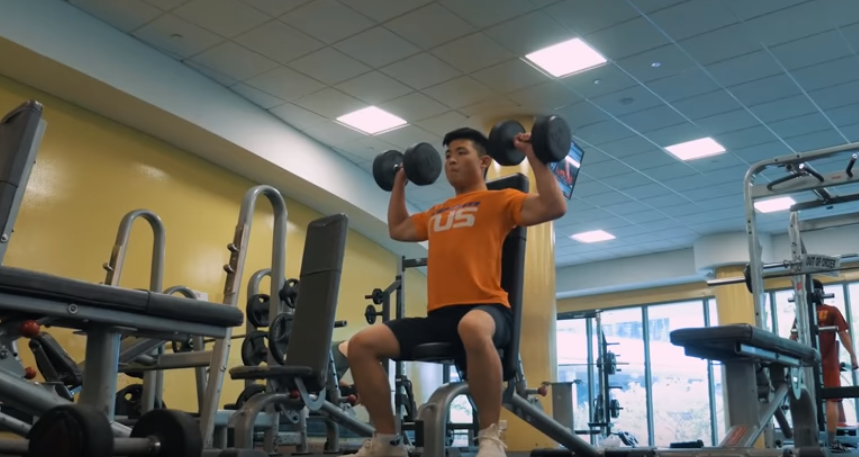 And then heads to the Mac Commons, where he "finally begins to study".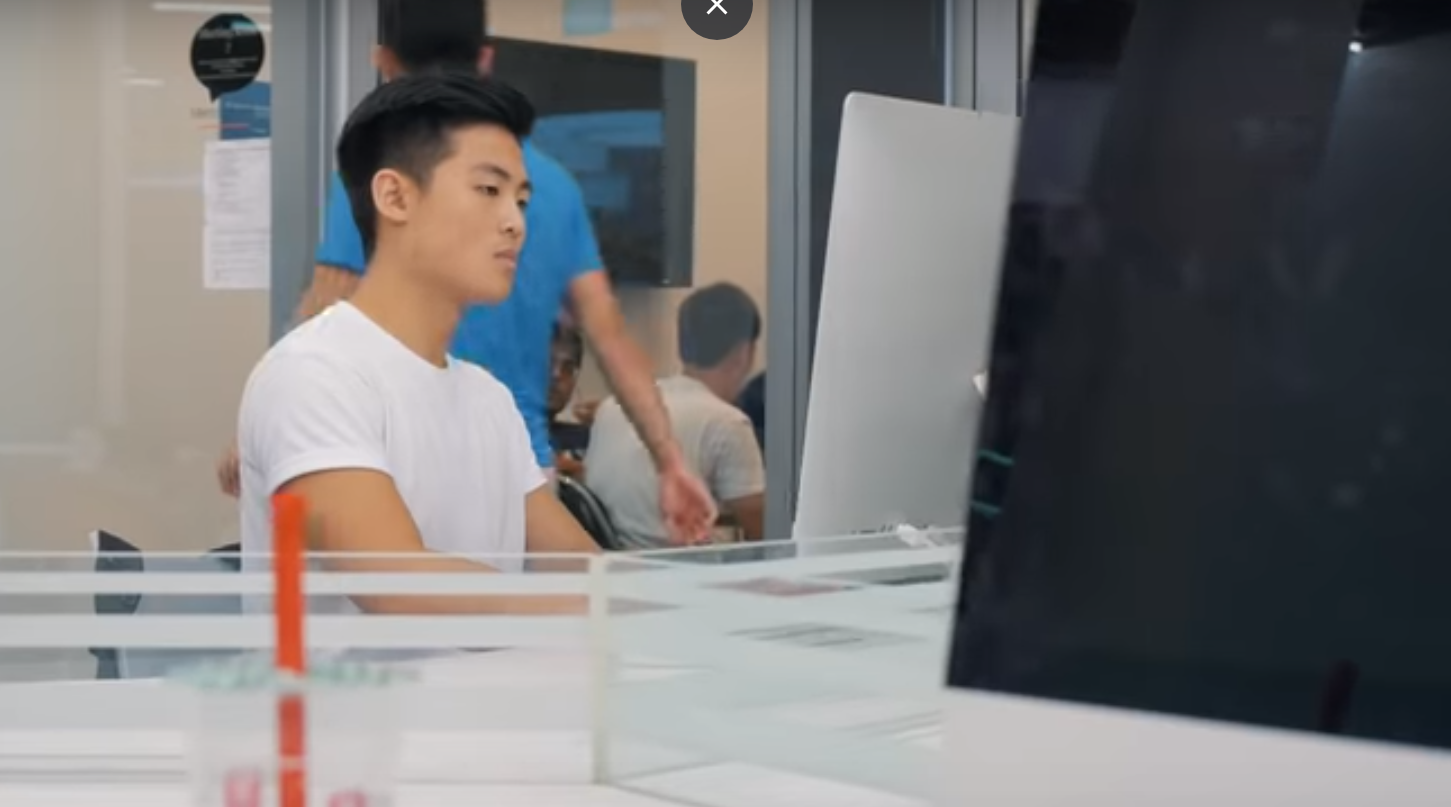 "NUS provides some pretty powerful Macs, loaded with creative software, so I edit my videos here too."
Dinner at UTown food court
Before heading back to PGPR, Tung has dinner at the food court located within UTown.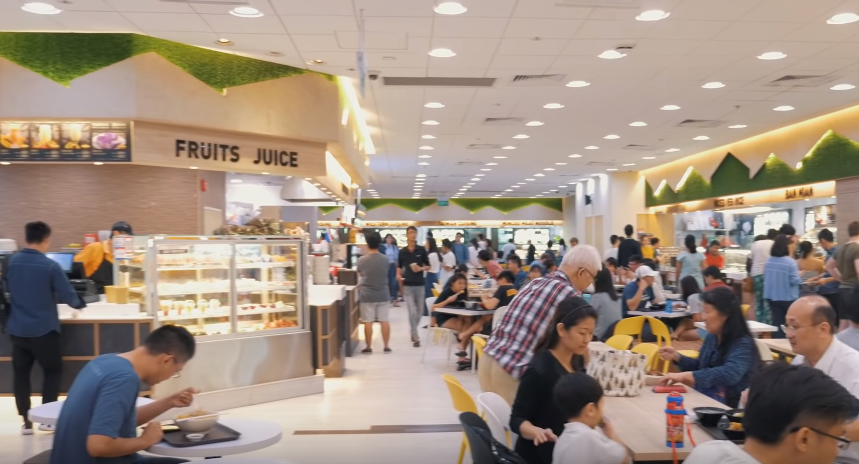 He points out the variety of food available there, and also highlights the halal and non-halal food return shelves, stating that "this place is inclusive":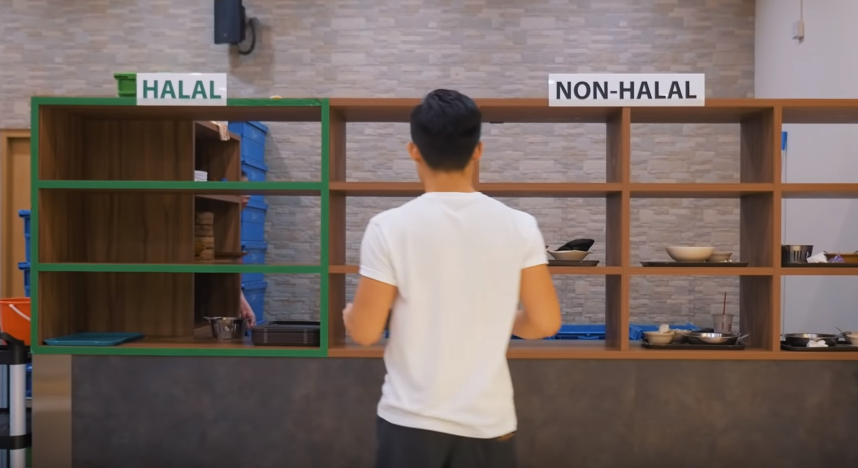 Heads back to PGPR
It is nighttime when he heads back to PGPR.
There, he is "welcomed home every time".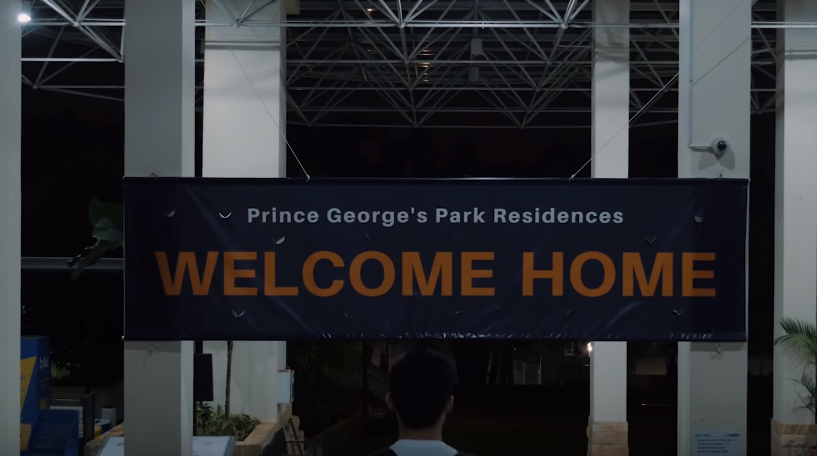 However, other than the weather and an earlier mention about his classes that "can get tiring sometimes", Tung hardly has any complaints about school life in NUS.
Good to know.
Watch his YouTube video here:
Top photo composite image from video screengrab.
If you like what you read, follow us on Facebook, Instagram, Twitter and Telegram to get the latest updates.