If you didn't notice, being eco-friendly is quite the trend right now (as it should be).
Another eco-friendly store is Reprovisions, a newly opened zero-waste bulk store in Jurong Point.
Zero-waste store
For the uninitiated, bulk stores are shops where unpackaged items that are usually offered in large quantities can be bought and transferred to your own smaller containers.
This essentially eliminates the use of unnecessary plastic or packaging that comes with the typical store-bought groceries and encourages customers to bring their own packaging.
Pasta and spices sold by the gram
Reprovisions mainly sell healthy fare such as nuts and dried foods as well as staples like spice blends and pasta.
They also adopt the weigh-and-pay concept, which essentially means that customers pay by the gram.
For example, they have pasta from popular Italian brand Barilla going for S$0.46 per 100 grams.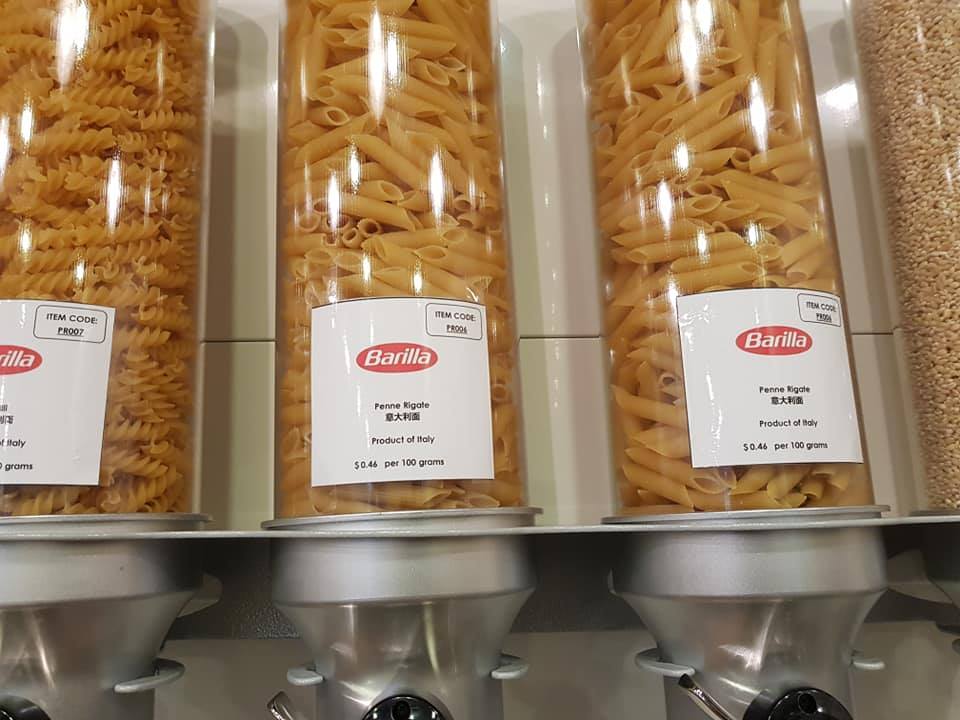 There's also a variety of spice mixes from local spice shop Anthony the Spice Maker going between S$5.40 to S$6.30.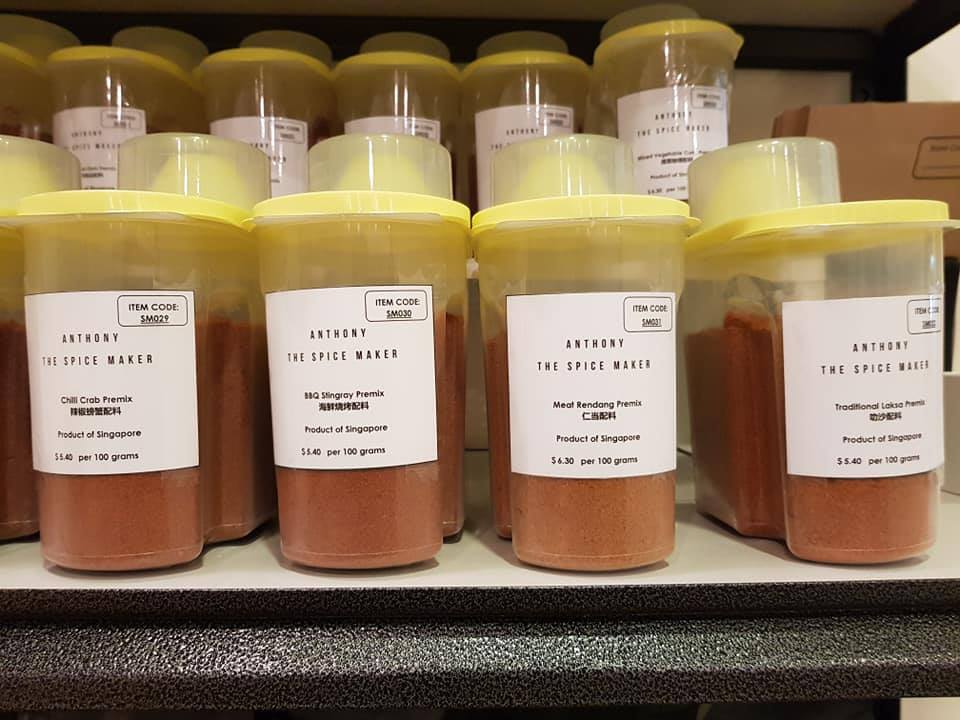 And also dried goods like ikan bilis going for S$2.25 per 100 grams and dried shrimp for S$5.20 per 100 grams.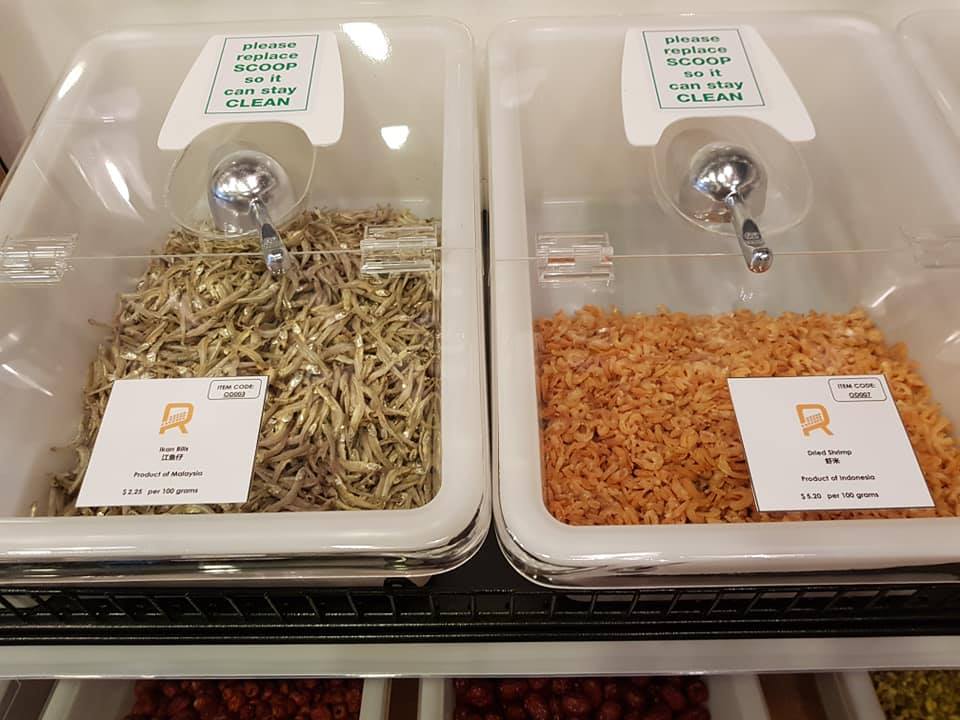 If you're looking for something sweet, maybe try the assortment of liquorice flavours like sour rainbow, sour watermelon and strawberries 'n cream going for S$3.50 per strap.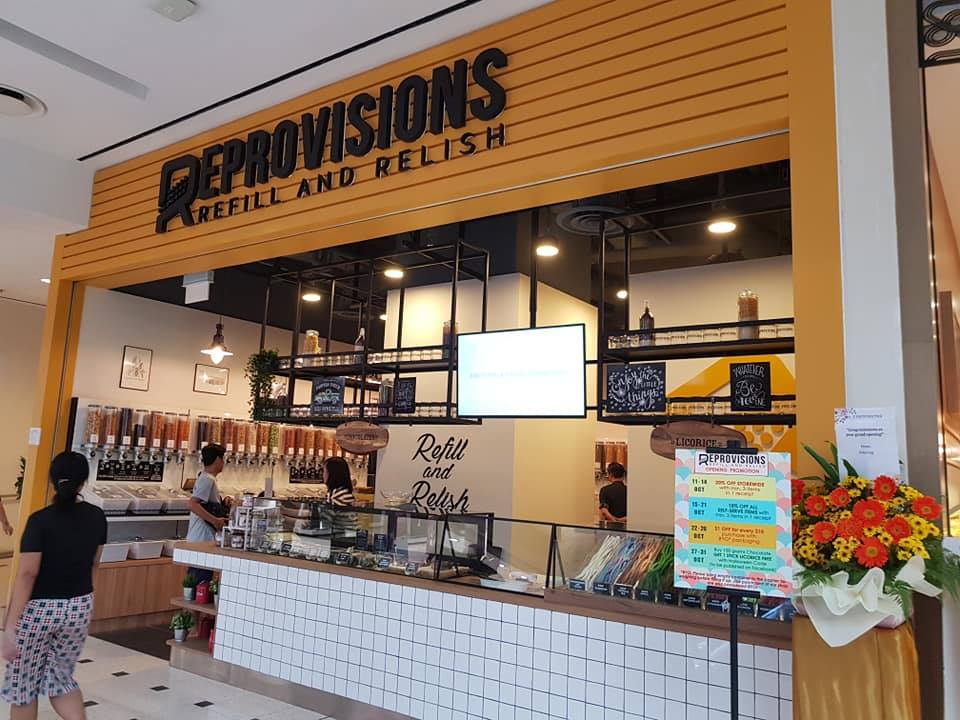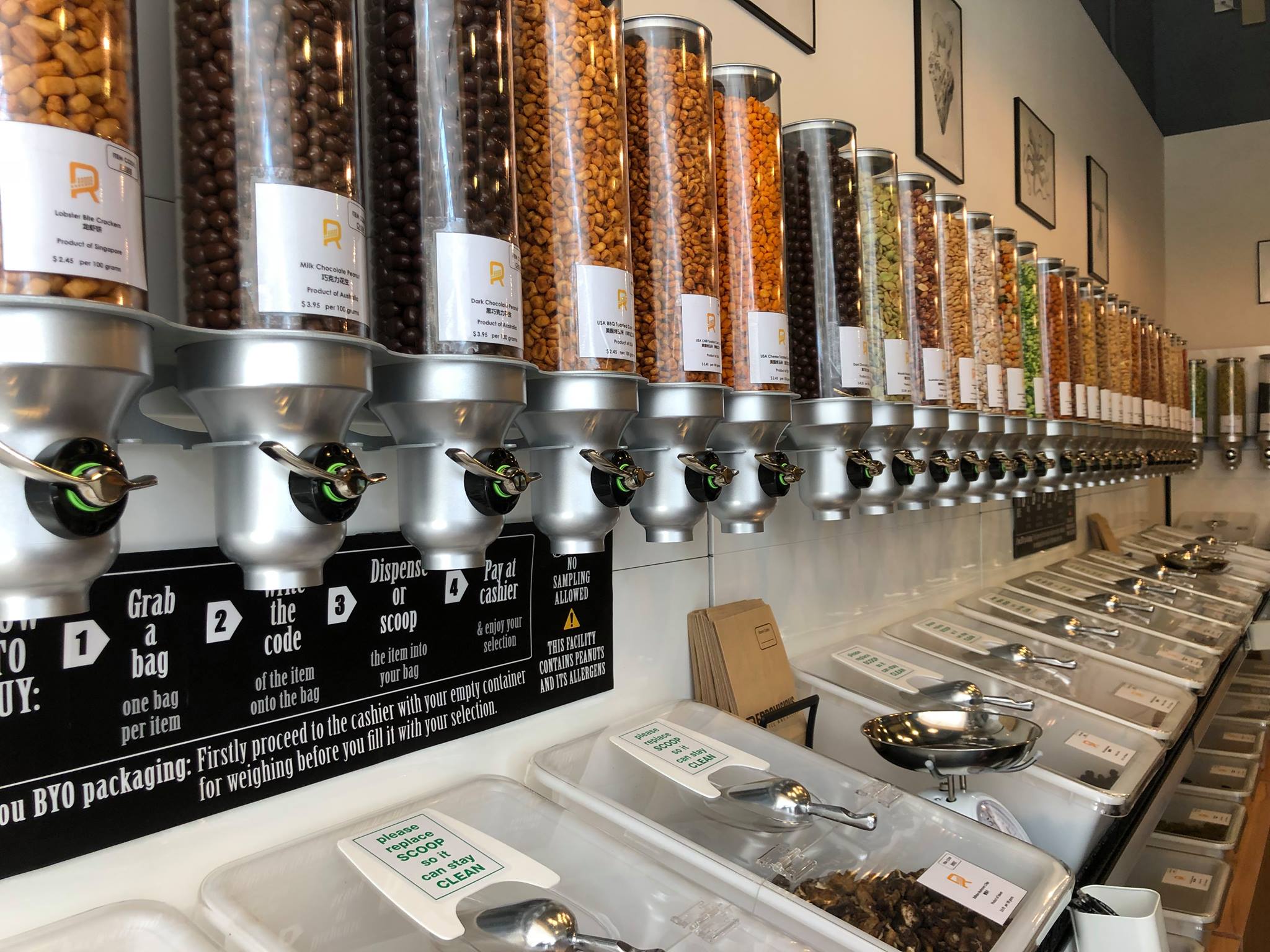 How to order
Instead of the usual bagging at the cashier, things are a little different here at Reprovisions.
Customers who bring their own packaging will have to go to the cashier to weigh their empty containers before filling it with their desired items.
Following that, customers will have to write down the product codes before dispensing or scooping the products they want.
But just in case you don't have your own container on hand, Reprovisions also provide kraft bags and reusable jars.
Yay to saving the earth.
Where to go: Jurong Point 1 Jurong West Central 2, Singapore 648886 #03-32/33
When to go: weekdays - 10.30am to 9.30pm, weekends - 10.30am to 10pm, public holidays - 10.30am - 10pm
Top image via Sofia Khanafie and Reprovisions' Facebook page
If you like what you read, follow us on Facebook, Instagram, Twitter and Telegram to get the latest updates.