Officials and policymakers wrapped up the annual meetings of the International Monetary Fund (IMF) and World Bank Group (WBG) on Sunday, Oct. 14 in Bali, Indonesia.
The meetings started on Monday, Oct. 8.
Deputy Prime Minister Tharman Shanmugaratnam was there to chair the Group of 30 International Banking Seminar, and he slipped in an Elvis Presley quote.
Such international events typically end without much fanfare.
But an alleged gaffe by a Vietnamese TV broadcaster VTV1 has been making the rounds on the Internet since the event ended, elevating its profile in the process.
Wrong logo
Twitter user Dien Luong claimed on Oct. 14 that VTV1 -- part of Vietnam's national television broadcaster VTV -- broadcast a wrong logo for IMF:
It has been confirmed: The IMF was featured as "Motherfuckers" on Vietnam Television.
@IMFNews pic.twitter.com/DfMXJ7HZ79

— Dien Luong (@DienLuong85) October 14, 2018
In case you can't see it: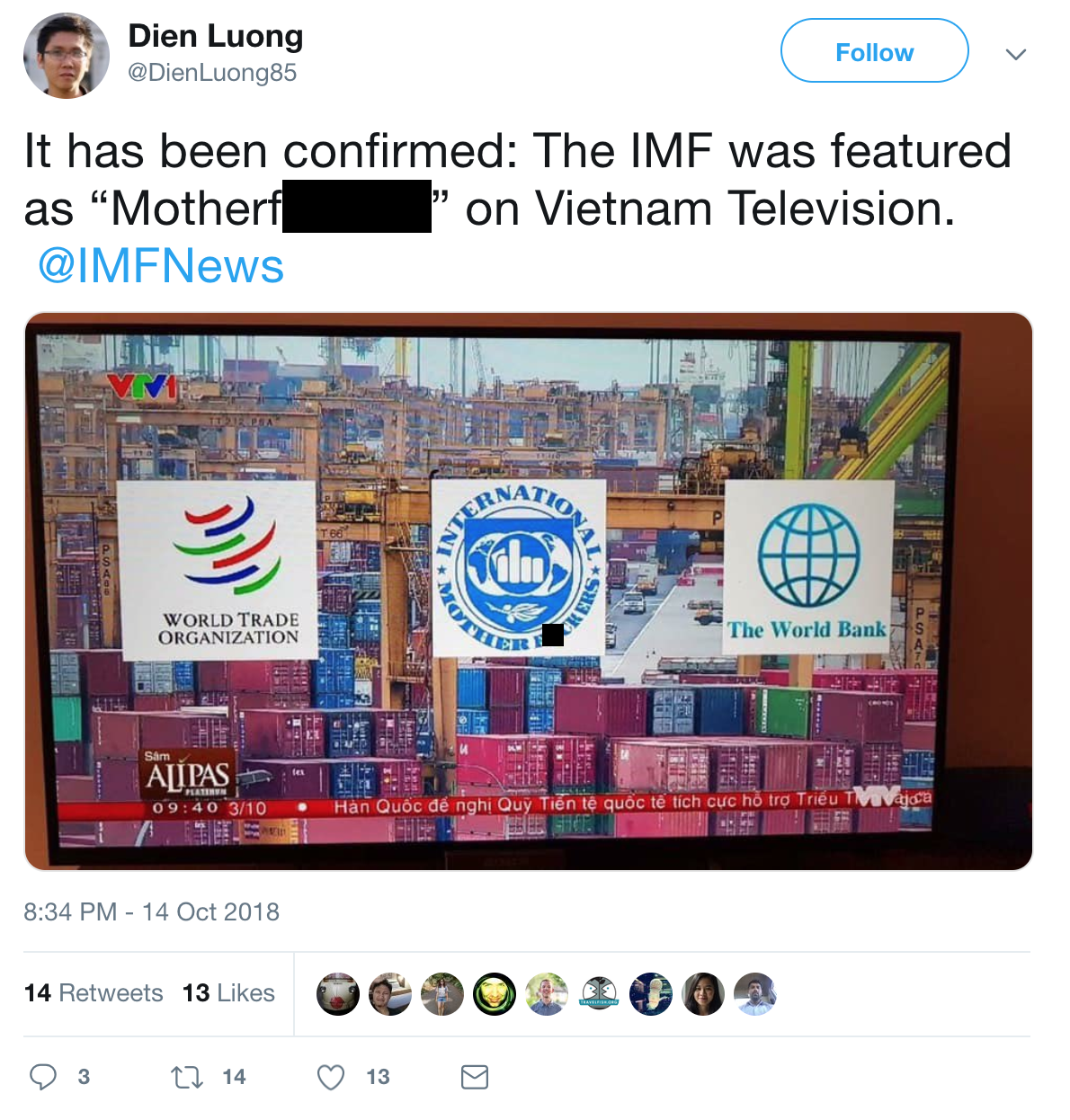 It is unclear how Dien Luong managed to "confirm" that the wrong logo was indeed used by the TV broadcaster, but it appeared to be from a television programme.
What's the diff?
The clip was allegedly shown by VTV1 on Sunday, Oct. 14 at 9.30pm, according to CTV Danlambao.
This is what IMF logo looks like: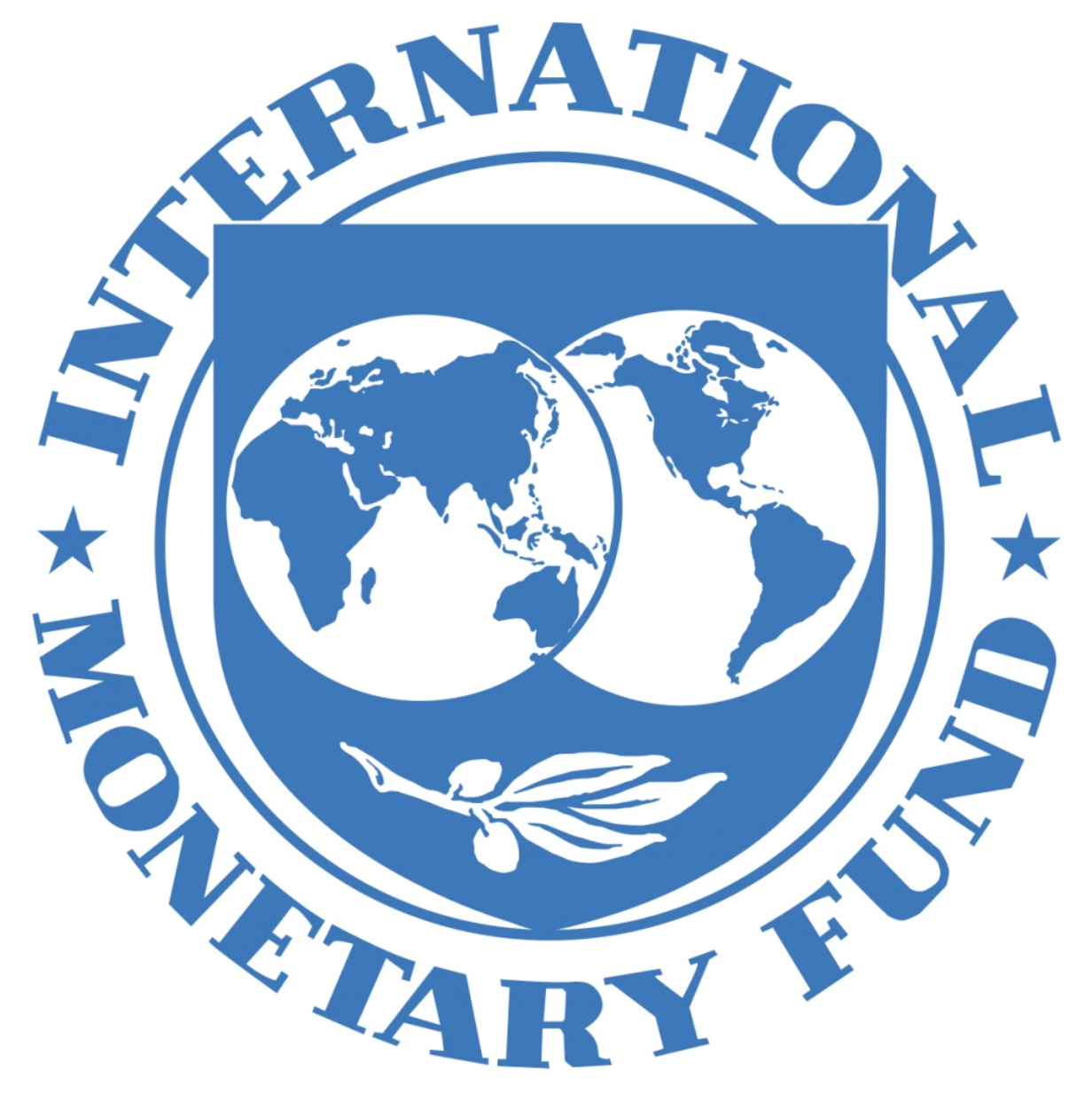 This is the logo that was allegedly used by VTV1: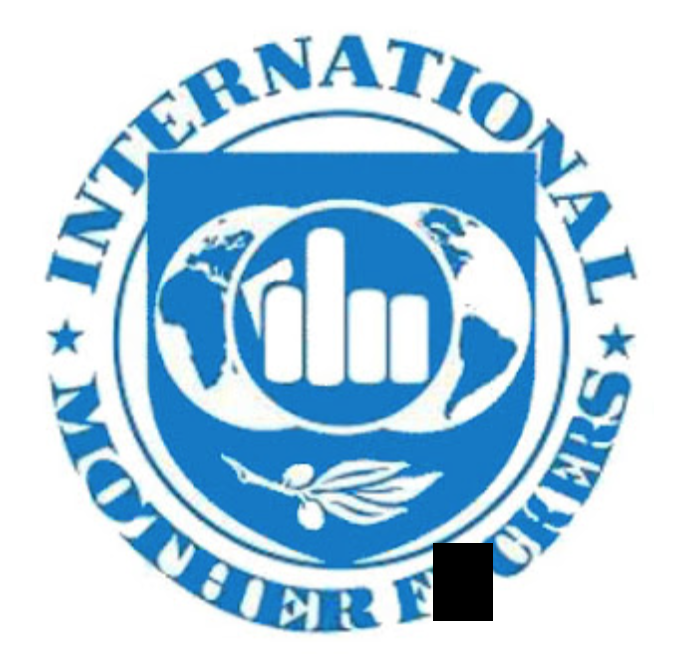 Spot the difference?
Clips taken down on Monday
The clip, uploaded by YouTube user Step by Step Chanel, had more than 7,200 views before it was taken down on Oct. 15 due to a "copyright claim by Vietnam Television Digital Center".

The same clip, uploaded by another YouTube channel, was also removed on the same day.
But as of Tuesday morning, you can still see the clip here:
[video width="640" height="360" mp4="https://static.mothership.sg/1/2018/10/intlmofos.mp4"][/video]
Here's a brief translation of the voice-over in the clip:
"Intergovernmental organisations such as WTO (World Trade Organisation), IMF and World Bank play essential roles in building the base of free trade.

WTO also has the role of resolving intergovernmental trading disagreement and conflicts between members."
The last part was about the United Nations and human rights but the clip was cut off before it was finished.
Online reactions
Most netizens were tickled by the error:


Some could not believe what they were seeing: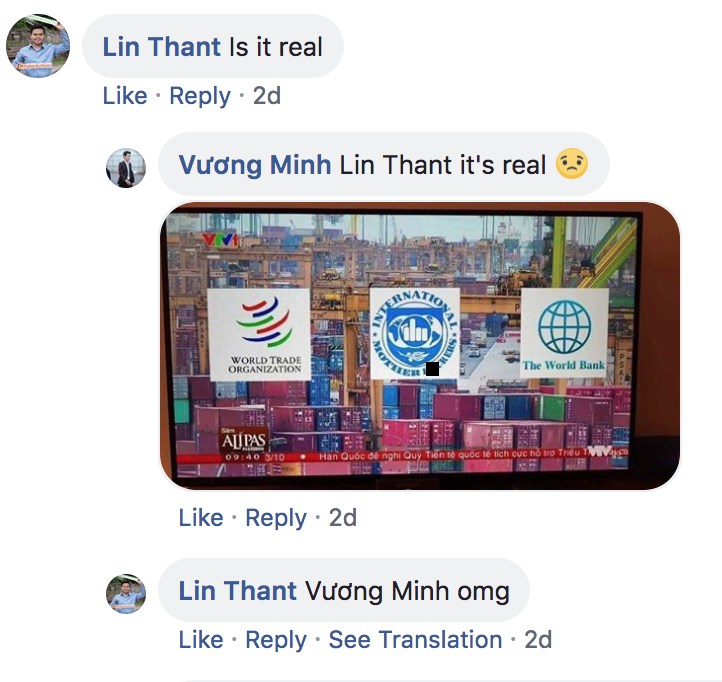 While some others thought that the "new" logo for IMF was accurate for what the organisation does:


They might have been referring to one of the main criticisms the IMF faces, such as the controversial conditions they attach to the loans given to countries that leave borrower countries' economic situations worse off than before.
[related_story]
Top image adapted via Nightcore VN/YouTube 
If you like what you read, follow us on Facebook, Instagram, Twitter and Telegram to get the latest updates.