They say good things come in small packages.
Well, what you're about to see is very small and very, very good (to look at anyway):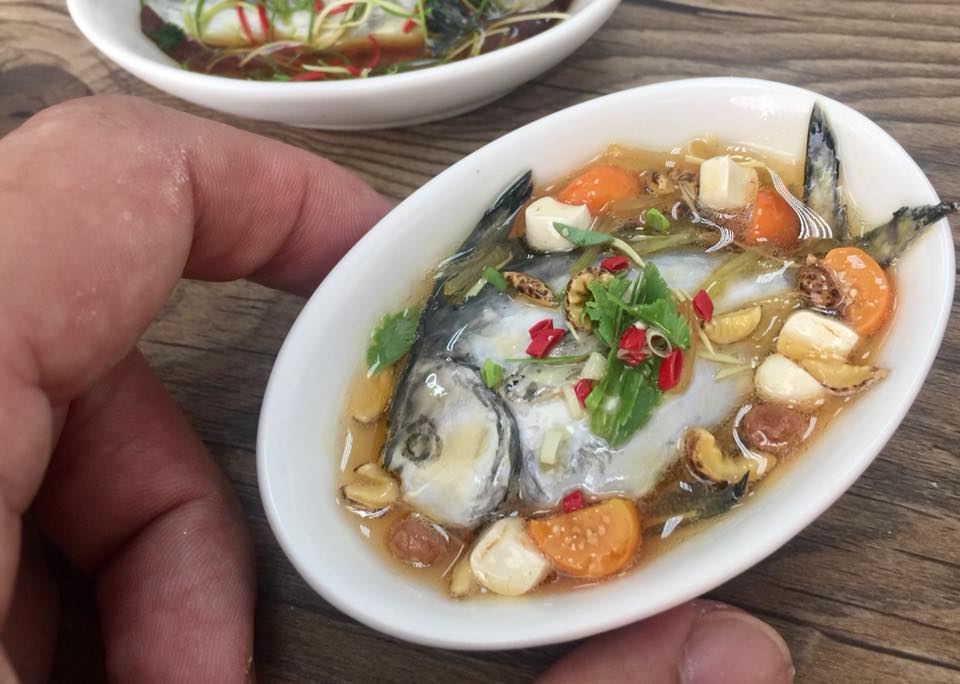 Take a look at this series of claypot bak kut teh.
Everything from the pork to the mushroom, to even the coriander garnish looks super realistic:
https://www.instagram.com/p/BjzpwnCl5K7/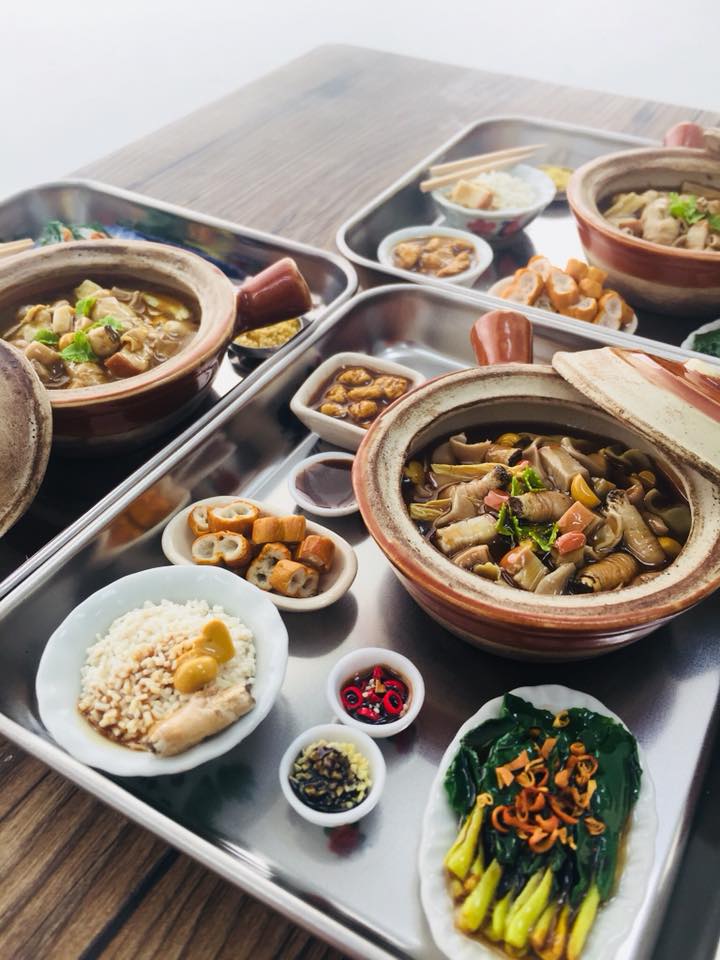 Graphic designer and pastry chef
These are miniatures created by Eric Siow, an artist based in Kuala Lumpur.
However, Siow is actually a professional graphic designer and pastry chef. Making clay miniatures is his side project.
Speaking to Mothership in an email interview, Siow explains that making clay craft wasn't a "planned journey".
"I never imagined or foresaw myself going into [making miniatures]…the passion keeps me going and I want to keep striving."
Indeed, his passion for his craft is evident on his his Instagram account Little Craving Street, which showcases a staggering amount of beautiful clay food creations.
To Siow, the decision to create food miniatures (as opposed to plants and buildings) was a no-brainer:
"There are so many types of food which I can work with; from Singapore hawker food to international cuisine, food is tempting and it also makes people feel happy!"
And his talent is obvious (I mean, have you seen that pomfret in the cover photo?!).
According to Siow, it is the highest compliment when his super-realistic work makes you doubt even for a split second that it isn't edible.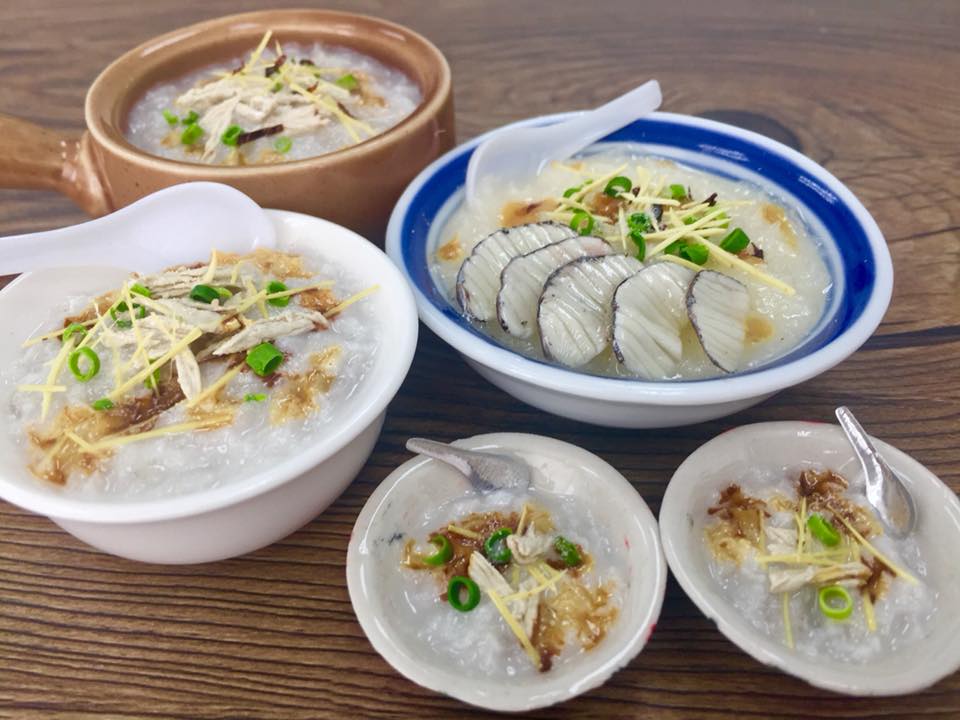 Siow picked up the art in 2011 as a side hobby.
After a couple of basic clay miniature classes in Singapore, he started observing other miniature works on YouTube and Instagram, even paying more attention to real food to get the details right. This self-learning journey had its ups and down, of course:
"There were many failures during my experimentation but I told myself never to give up, and try to observe real food more often from food courts, supermarket, restaurants, to always keep trying until I get it right…. I am still finding new ways to improve, there is still a lot more room to develop new techniques."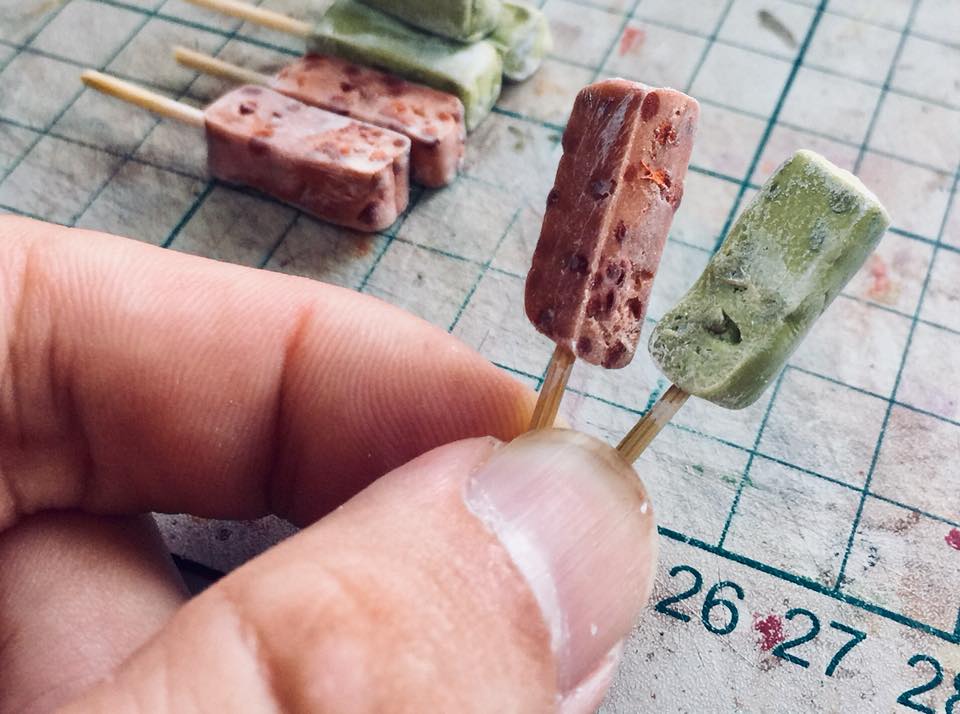 This "side hobby" turned out to be so attractive that he quit his photography job in 2012 to do it full time, besides his graphic designing and pastry making. He has even received offers to hold classes in Singapore and Malaysia.
Most of Siow's creations are made of resin clay. He also makes use of any other "weird" materials (like art sand, yarn, and baby powder) he can get his hands on to achieve a particular detail. A simple dish can take up to two hours to complete, but more intricate creations can take up to days to finish.
Why are miniatures so expensive?
While his creations are small (they range 1:6, 1:8, 1:10  or 1:12 in scale), the prices for their raw materials are anything but.
Material cost is rising yearly, but Siow tries to keep his costs below S$30 for a standard miniature.
His miniatures aren't cheap either. They cost between S$25 and S$80 for a standard 1:6 miniature. Anything on a smaller scale usually costs more. Siow also customises pieces that start from S$60.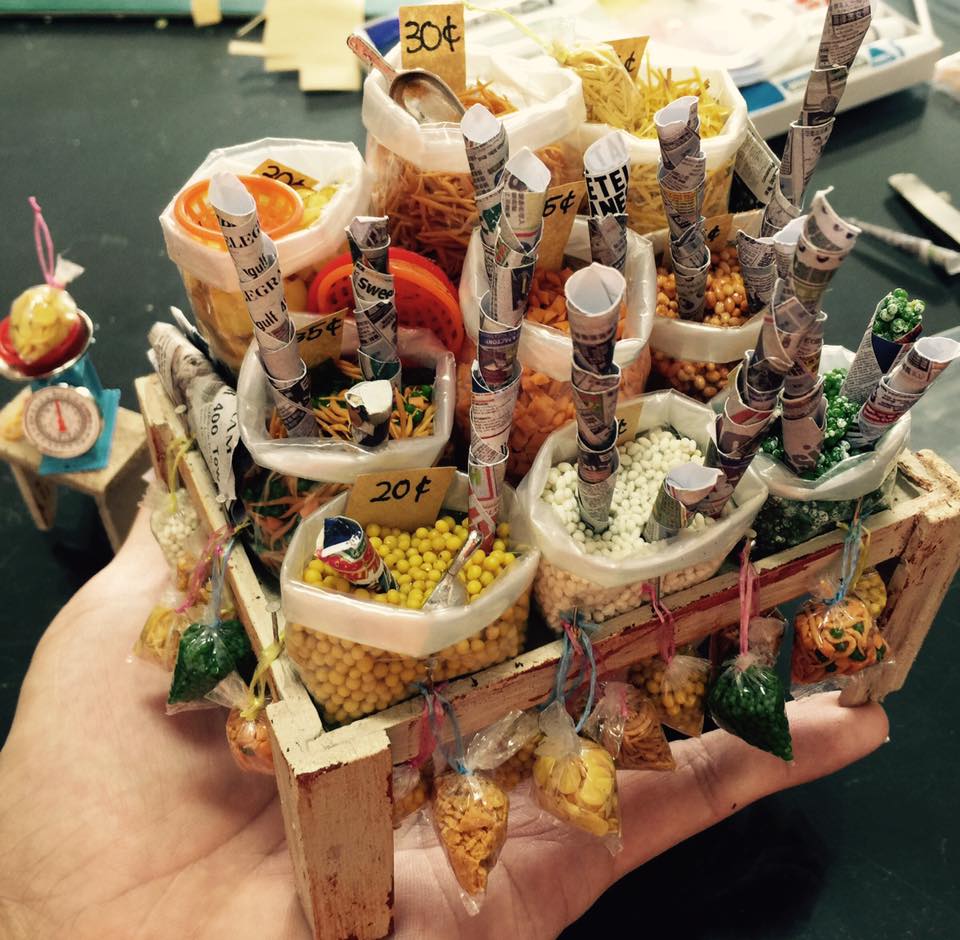 Some might balk at the price, but Siow maintains that people have a misconception that clay miniatures is "child's play".
Sure, you might be able to find cheap 3-for-S$10 miniature clay trinkets at Chinatown, but make no mistake, Siow's work is nothing like those mass-produced stuff.
"The general public overlook the sophistication of handmade miniatures; no two miniatures look the same. In other words, people are not willing to spend money on them, that's the problem I face. Food miniatures are presentable and can be exquisite, usually people compare my miniatures to the food replica they see in front of Japanese restaurants."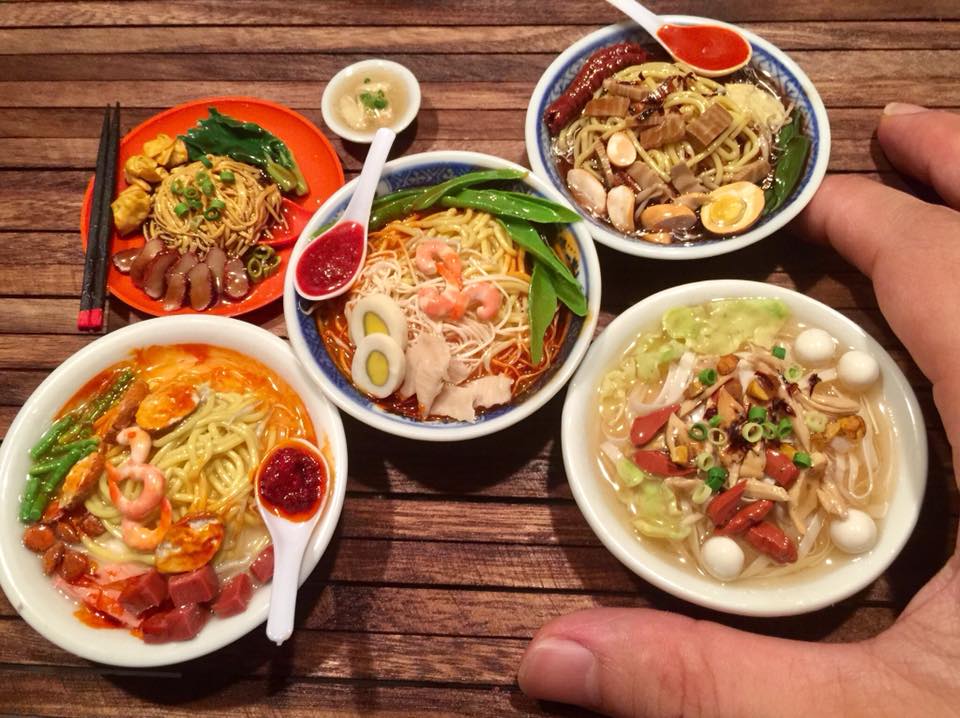 According to Siow, the miniature art scene in the region is not thriving, unlike in Hong Kong, Taiwan, and Japan where enthusiasts will gather to learn from each other and organise exhibitions to promote each others' works.
Siow told us that his ultimate dream is to re-create a Manchu Han imperial feast (满汉全席), a legendary banquet in the Qing Dynasty, comprising a staggering 108 dishes from the Manchu and Han cultures. 
While he makes mostly miniatures of food, Siow also creates dioramic scenes from the past, like street scenes and kampung kitchen scenes: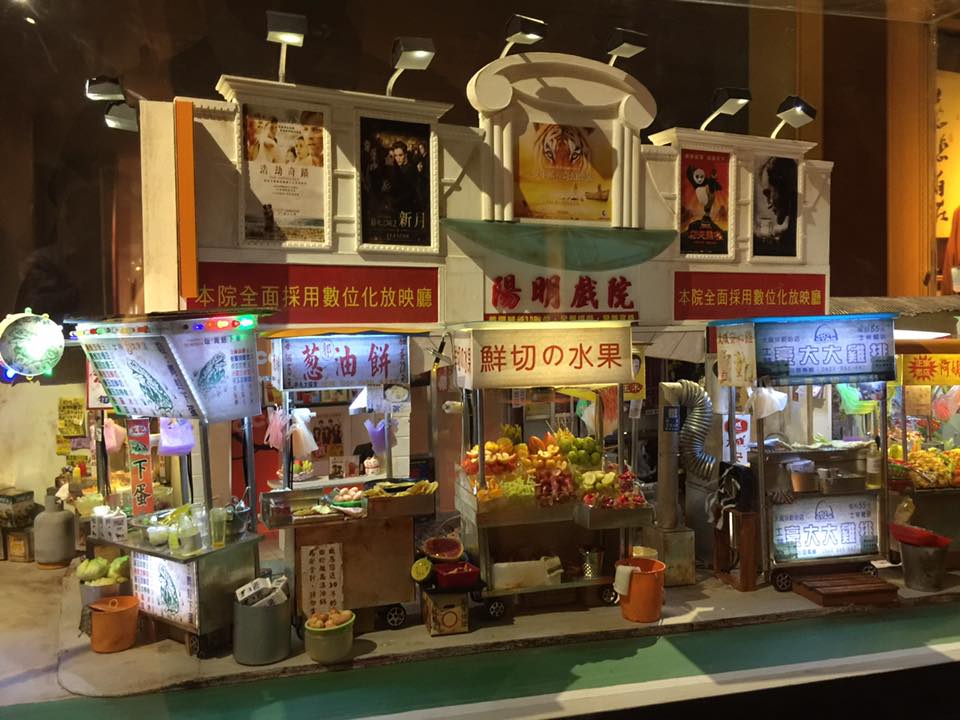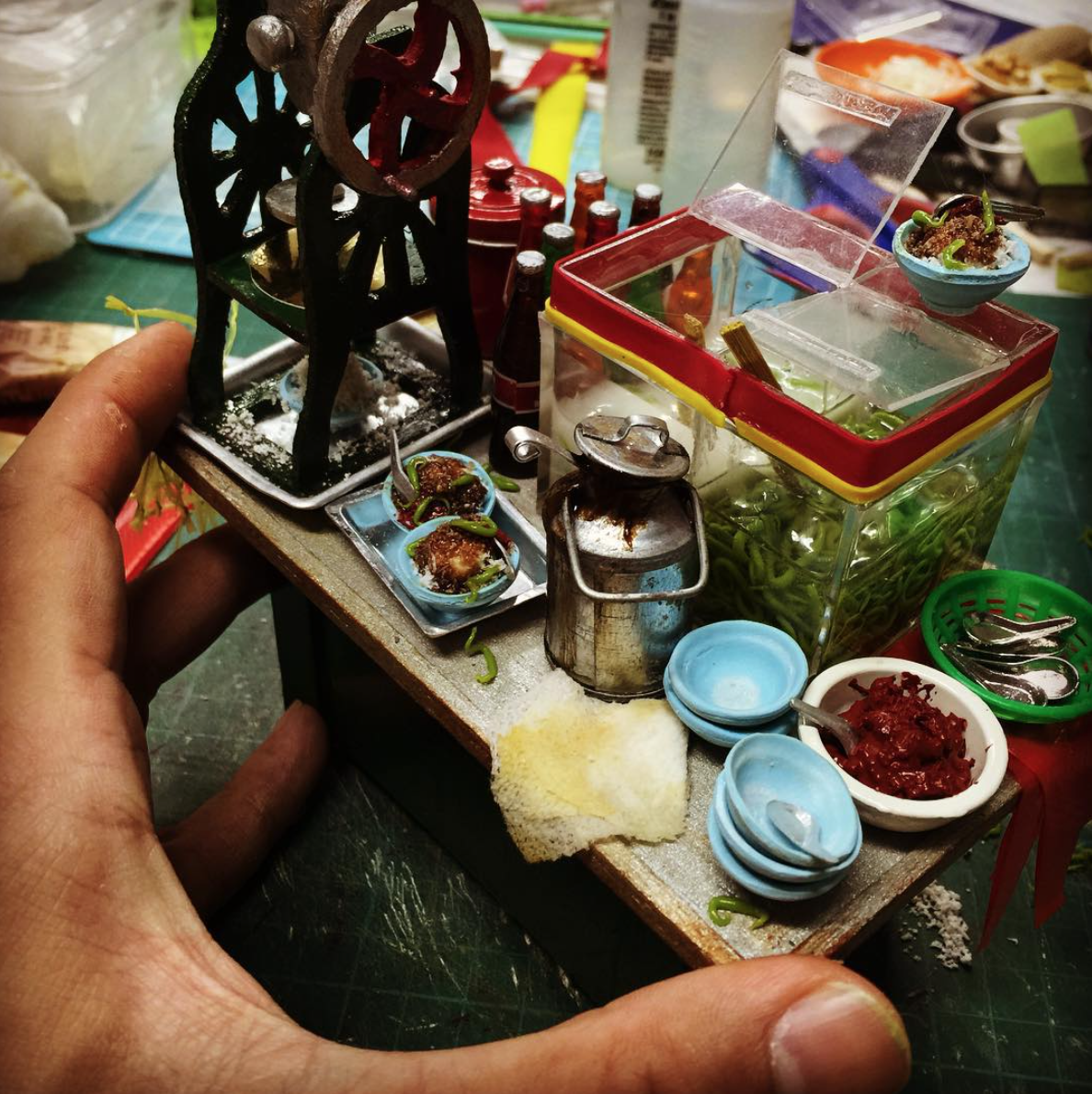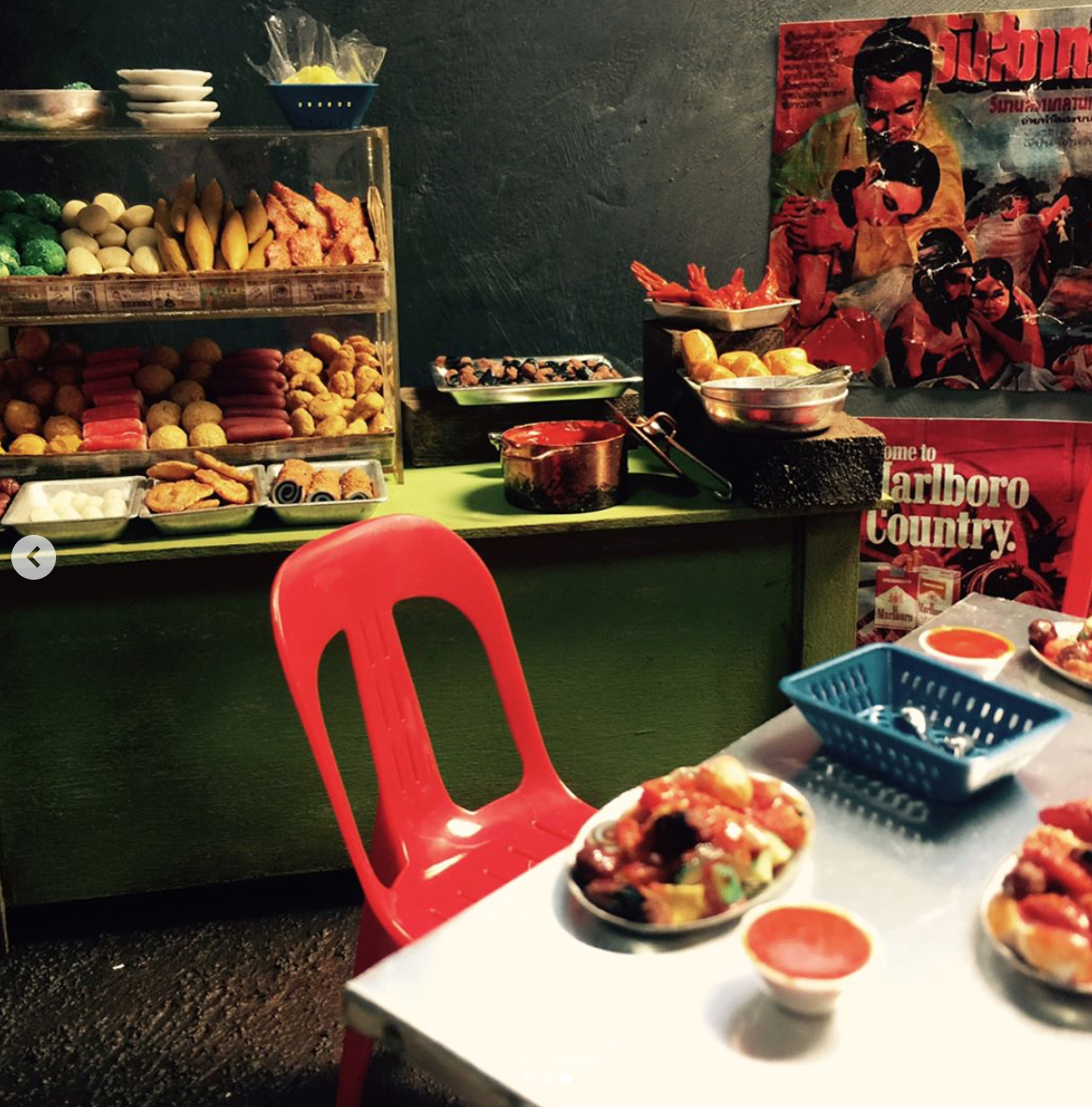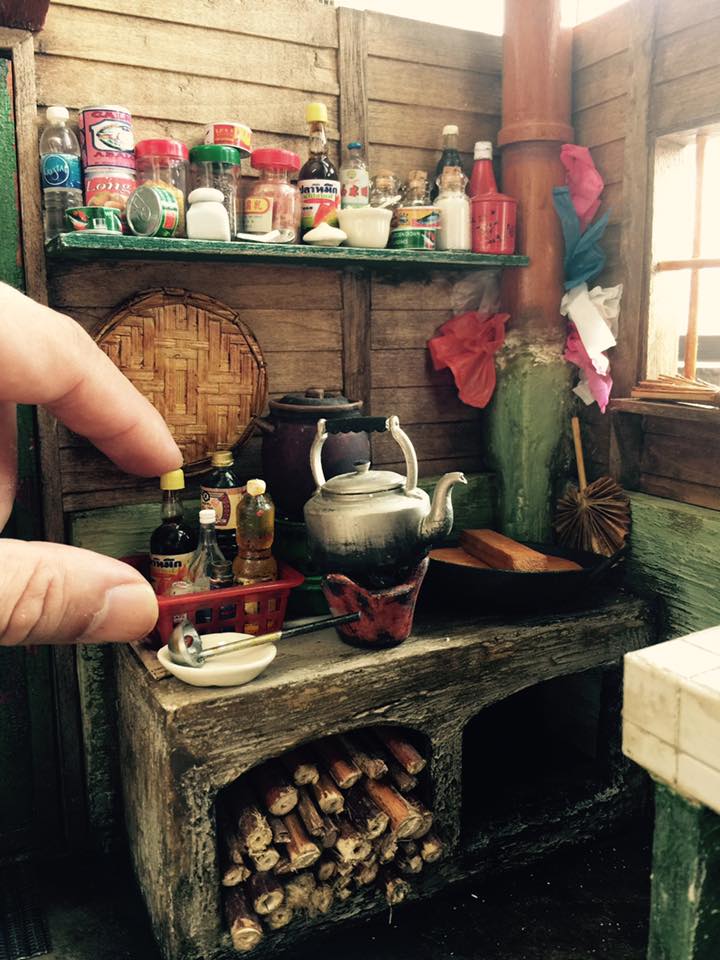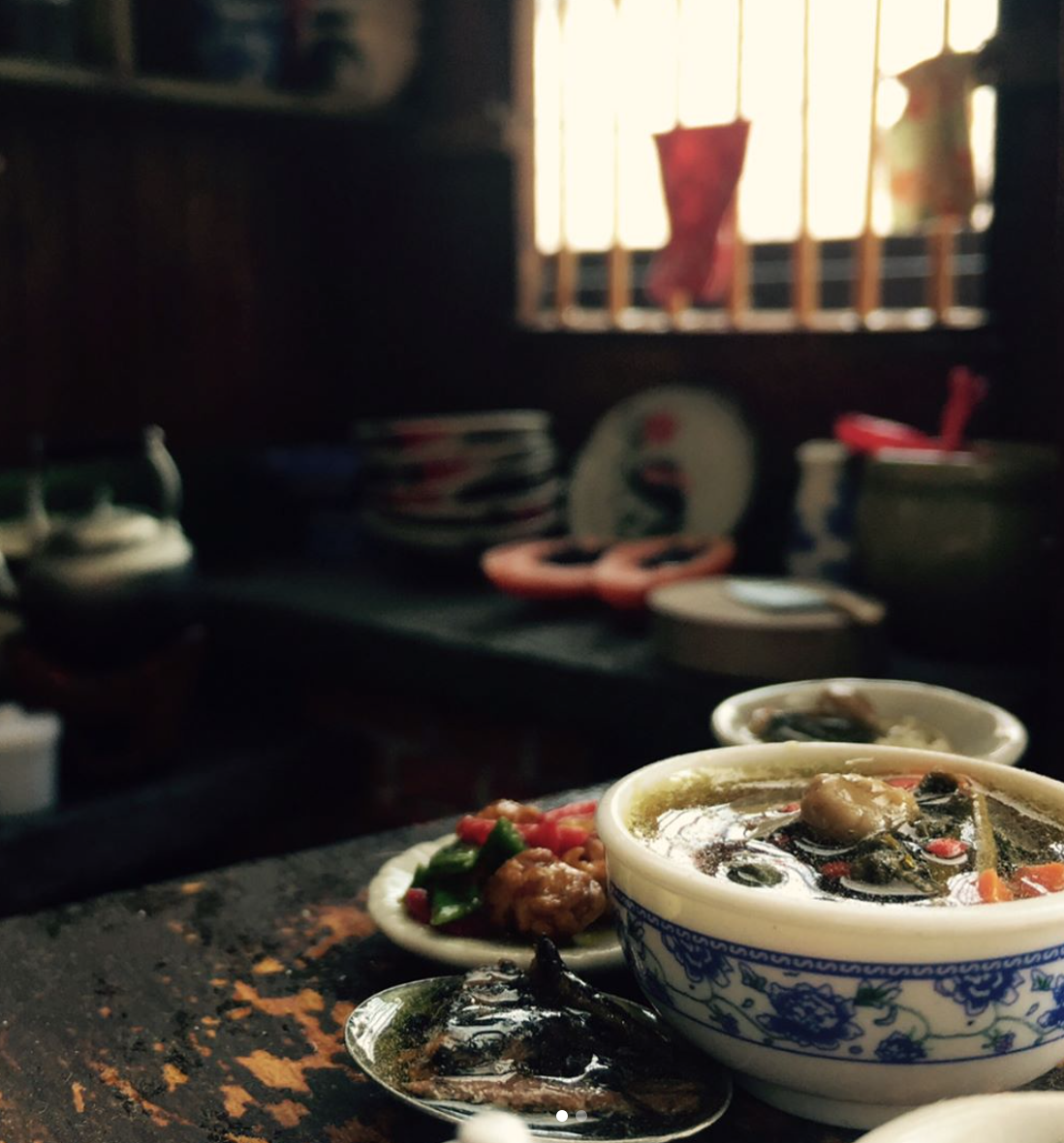 Siow used to hold workshops regularly in Singapore, but they are not as frequent these days as he had to relocate back to Kuala Lumpur in 2017.
However, he still comes down once every month or so to hold corporate workshops, groups sessions, or private lessons.
If you're keen to view more of his his work or learn from him, you can do so at his social media links below:
Miniarture Concepts Facebook page: https://www.facebook.com/miniartureconcepts/
Little Craving Street Instagram page: https://www.instagram.com/little_craving_st/
All images courtesy of Eric Siow. 
If you like what you read, follow us on Facebook, Instagram, Twitter and Telegram to get the latest updates.