Sungei Buloh Nature Reserve (SBNR) marked their 25th anniversary with a piece of good news.
New Nature Park at Mandai
It was announced on Oct. 7 morning's event that Mandai Mangrove and Mudflat will be conserved as a Nature Park to be opened in mid 2022.
The event was hosted by Second Minister for National Development, Desmond Lee and graced by Emeritus Senior Minister Goh Chok Tong.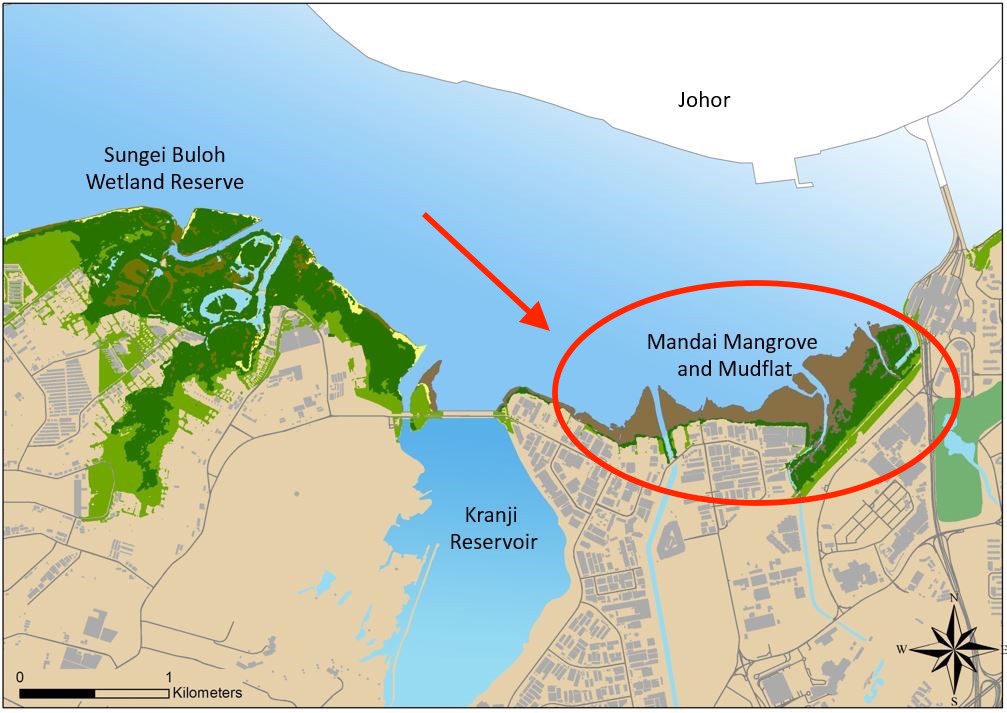 The new Nature Park is located near SBNR and Kranji Marsh as well as along two major recreational routes, the Round-Island-Route and Rail Corridor, hopefully providing an eco-discovery corridor for cyclists.
With only basic amenities such as bicycle racks, nature trail and bird hides, the new park minimises the impact on the natural environment.
It will serve as a unique recreational spot for visitors to cycle, hike and bird-watch along the expansive stretch of mudflats. You might be even able to see Johor Bahru along the way.
Conservation and education value
The 72.8-hectare Nature Park along with SBNR and Kranji Marsh, also form an ecological link to better support the area's rich biodiversity.
Back in 2002 when Sungei Buloh was gazetted as Nature Reserve, the 202-hectare of mangroves and mudflats were already internationally recognised as an important pit stop for migratory birds.
Recently, NParks confirmed that shorebirds from SBNR visited the nearby mudflats to forage at low tide.
Mandai Mangrove and Mudflat is also home to lots of local fauna and flora such as threatened species of mangroves, seagrass and horseshoe crabs.
Out of 26 mangrove species found in this area, 16 are threatened.
On a global scale and in view of climate change,  mangroves are in fact one of the most effective carbon sequesters among all ecosystems, taking in the carbon dioxide from the atmosphere.
Despite the high ecological value, this site lacked legal protection, unlike SBNR.
Mangrove expert Dr Dan Friess, Associate Professor of Geography at NUS, told The Straits Times that mangroves in Mandai have been threatened by several factors such as decreasing depositing sediments due to the damming of Kranji reservoir, erosion by currents and ship wakes as well as pollution.
In fact, mangroves in Singapore have diminished at an alarming rate due to urbanisation as well.
Over the years, researchers and nature enthusiasts have been fighting for enhanced protection at this site
The announcement to designate Mandai Mangrove and Mudflat as Nature Park is therefore rather significant to the community.
Yay!
Top photo from NParks.
[related_story]
If you like what you read, follow us on Facebook, Instagram, Twitter and Telegram to get the latest updates.