I am an avid Facebook user.
'Avid' might be understating it — I'm basically on my news feed when I wake up, during my commute to work, while I work, when I'm doing business in the toilet and even right before I sleep. Yes, I'm pretty sure I'm one of those who lose (at least) half an hour of my sleep time each night to Facebook.
Perhaps that was why I was sabo-ed chosen by my colleagues to be put through an experiment I have seen people do before but never thought I would end up trying myself — to like everything on my newsfeed over 3 days and see what happens.  
Here's the drill: I would like the first 50 posts I see every time I log onto Facebook, and observe how my timeline changes the next time I pop in.
Here are some things I observed:
My timeline changed... fast.
Here are some glorious examples of what used to be on my news feed:
https://www.facebook.com/menshumor/posts/2841719429175095
Basically lame puns, cute posts and relatable memes.  
I'm not sure why, but these posts quickly became fewer and further between after my first round of brainless liking. By the end of day 1, I noticed they had pretty much vanished from my feed altogether.
It initially felt refreshing to me, seeing visibly different types of posts on my news feed.
New feed was neither random nor interesting
There was an instant change in my news feed.
Friends and content that typically appeared on my timeline were soon nowhere to be found, and I thought my hypothesis — that I would get away from the algorithm's control and receive more varied information — appeared to be correct.
It was not.
Whenever I logged on to Facebook, the posts shared by groups or individuals that I had liked would continue to appear in the top 50 posts.
Eventually, a new pattern formed and my news feed was soon occupied by posts shared by not-so-close friends, bird watching groups and my boss.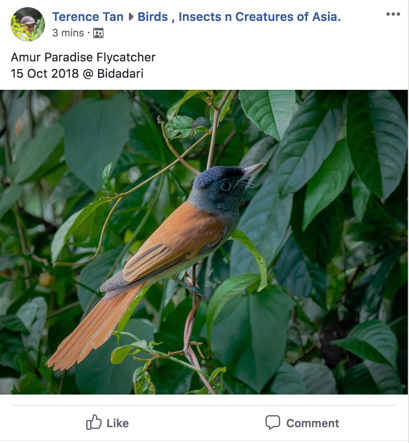 Terence probably thinks I'm a weirdo for obsessively liking every one of his photos recently.
Insects n Creatures of Asia is a good example of a group that I occasionally visited but never really popped up on my old feed.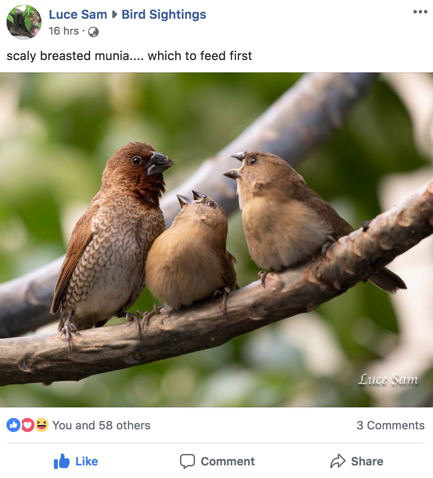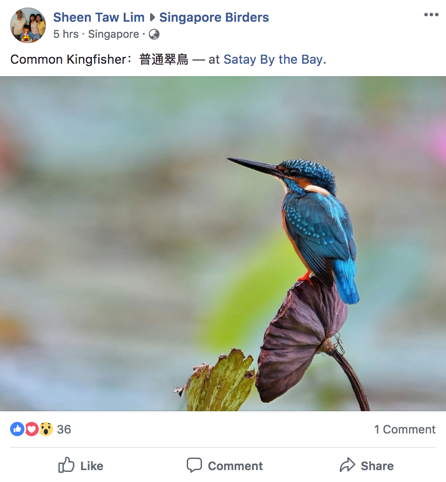 Now my feed is full of bird watching groups, and for some reason, I know what a Scaly-breasted Munia is. Will that particular bit of info ever be relevant to my life?
The chances are small, perhaps even as small as a Sparrow-sized Estrildid Finch.
You see, the algorithm does not "know" the intentions behind these 'likes' I gave, so regardless of any efforts to be random or hide your preferences, what you 'liked' gives the machine signals (beyond this experiment, these include other reactions and engagement that would include shares and comments) that help them predict my preferences.
Then, it propagates the same type of content on my feed and filters out the content that the machine deems irrelevant to me because I stopped reacting to (in this case, 'liking') them.
What you feed is what you get.
Rage against the machine
As my news feed continued to take all my frivolous likes too seriously, I inevitably grew frustrated with it.
I certainly did not care for, nor related to, the content being shoved in my face.
My old news feed had felt like a friend that shared my humour and interests. Every time I saw a post, it was exactly what I had in mind.
The instant self-gratification was also strong, and got even stronger whenever my friends reacted positively to the content I shared.
The experiment helped me to focus on things I would usually not have done, which is something we certainly don't bother to think about while on social media.
Here are some examples of posts I would have usually scrolled past without a second thought:
I would usually never be the first to 'like' a post by a group or my boss —
Exhibit A: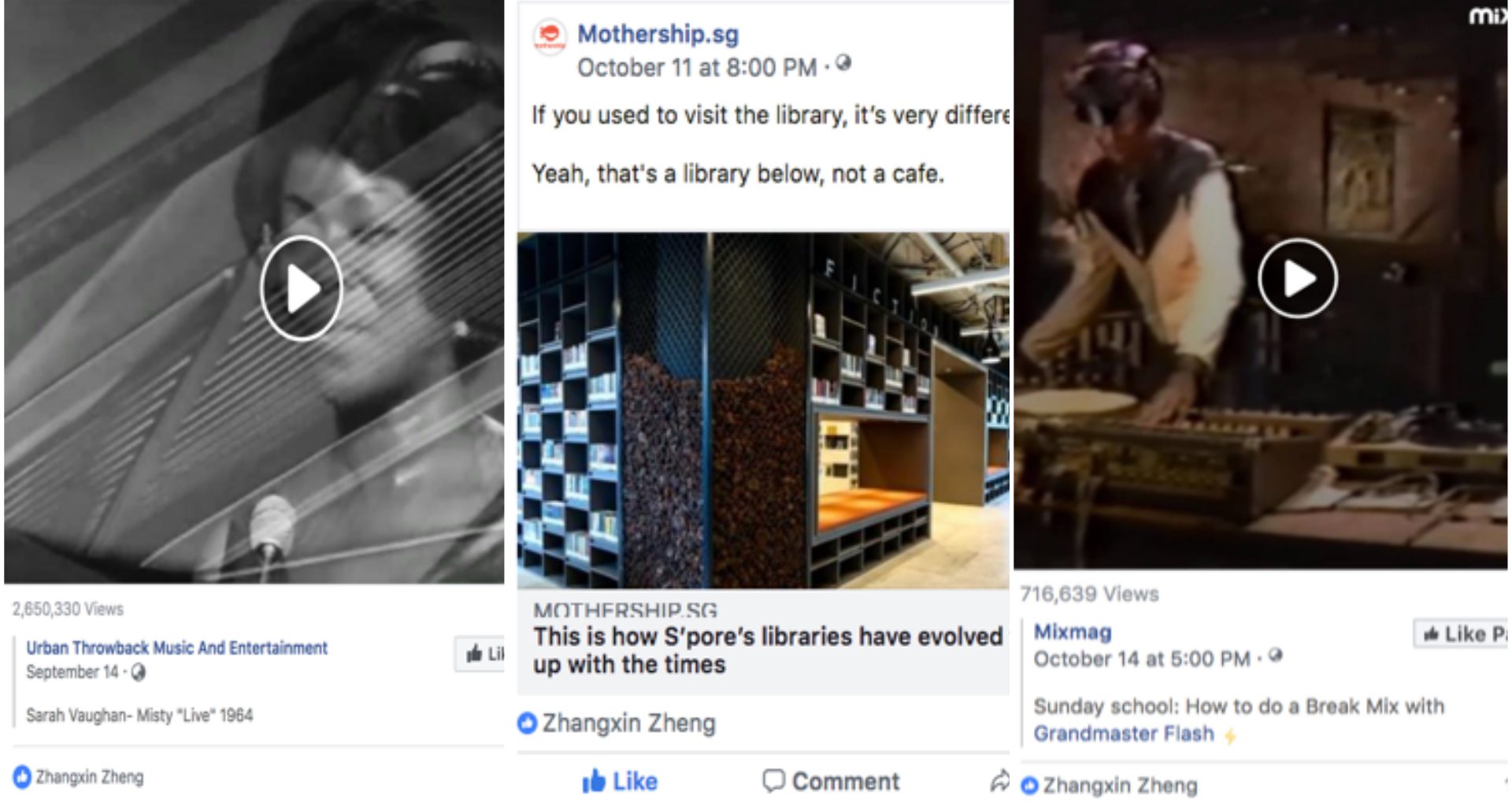 So likeable.
I would also refrain from 'liking' something that people appear to be reacting angrily to —
Exhibit B: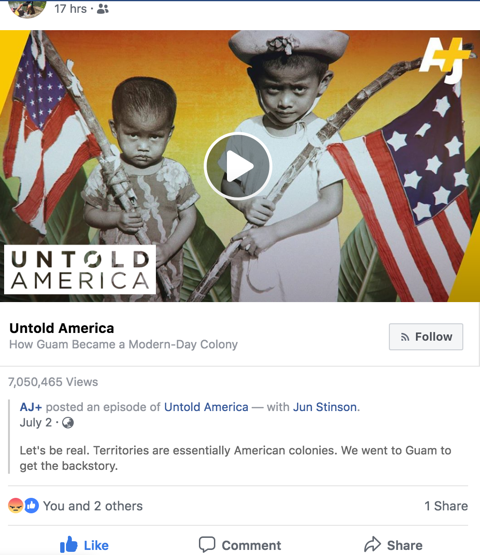 And without context, this.
Exhibit C: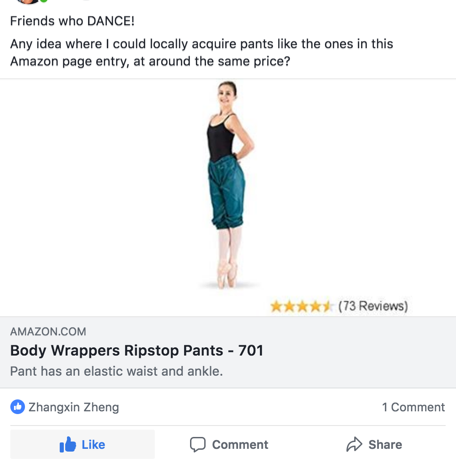 A pair of body wrappers ripstop pants? That's about as useful to me as air conditioning is to a Scaly-breasted Munia.
Exhibit D: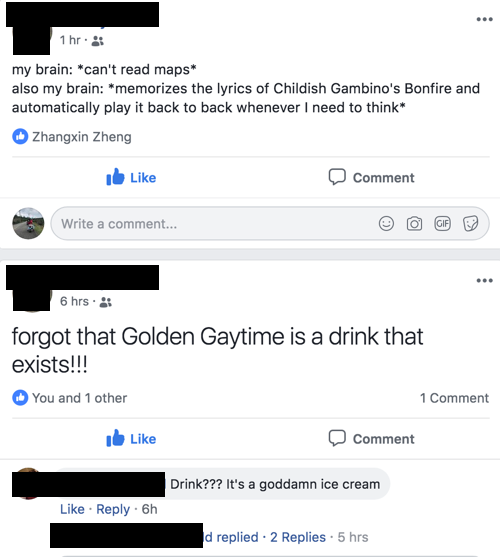 What is a Childish Gambino?
Is Golden Gaytime a drink or an ice cream?
I was also compelled to like Facebook advertisements.
Exhibit E: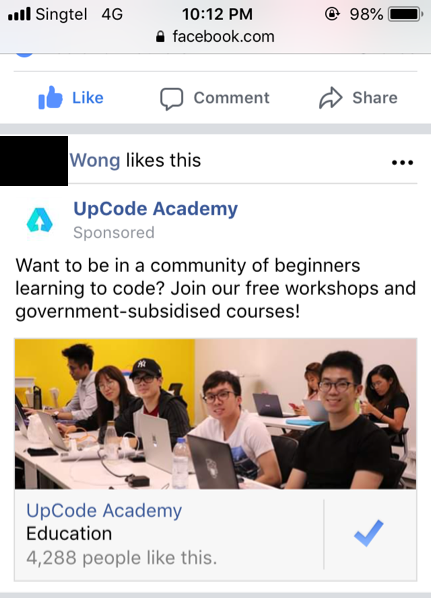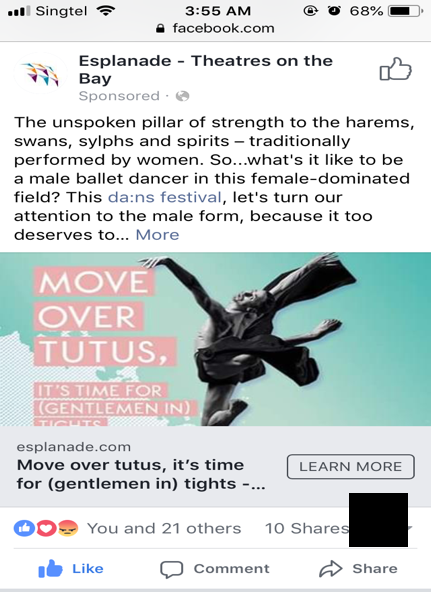 PSA: There are more ads on mobile than on desktop.
Which unsurprisingly resulted in even more ads on my timeline, more so on my mobile app than my Facebook desktop version.
It turns out, an algorithm isn't some magical code that automatically caters to what is best for you, or what you want to see. It's a cold, incisive instrument that depends on us to be even colder, and more incisive.
The more precisely you feed it, the closer it will become to what you might want.
In conclusion, GIVE ME BACK MY OLD NEWS FEED!!!!11!1!
---
While I couldn't wait to revert my news feed to its original state after just three days, here's a guy who let a machine determine where he lived and what he did for two whole years.
Watch how he and algorithms are running his and our lives in this episode of Channel NewsAsia's Algorithms.
Top photo by Angela Lim.
This sponsored post changed the writer's news feed beyond recognition, and she now has to laboriously catch up on pun and meme pages to revert her news feed to what it originally was.
If you like what you read, follow us on Facebook, Instagram, Twitter and Telegram to get the latest updates.