The world's longest sea crossing, the 55 kilometre-long Hong Kong-Zhuhai-Macau bridge, is finally open to vehicular traffic after nine years in the making.
Chinese President Xi Jinping announced its opening on Tuesday (Oct. 23) morning. The bridge was initially scheduled to open in 2016.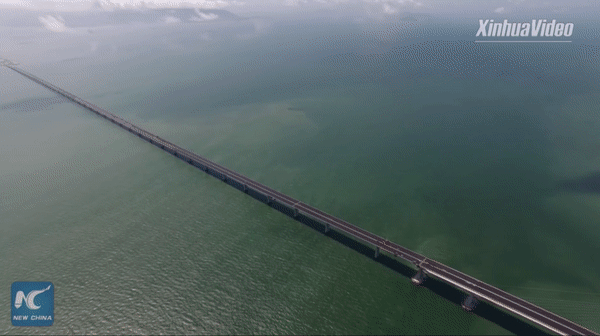 Touted as a "milestone for Guangdong-Hong Kong-Macau cooperation in a new era" by state media China Daily, it will shorten travelling time by land between Hong Kong and Zhuhai from three hours to 30 minutes.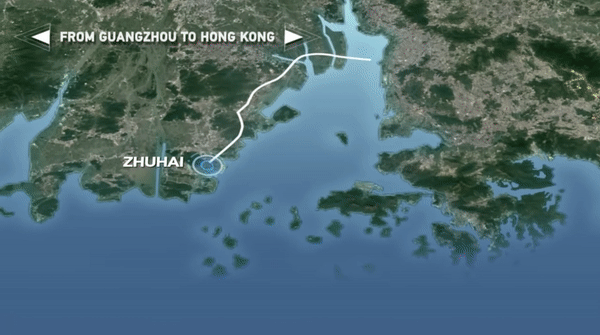 Consisting of a main bridge with an underwater tunnel connected to two artificial islands to allow ships to pass through, it is built to last for at least 120 years and is said to be able to withstand earthquakes and super typhoons.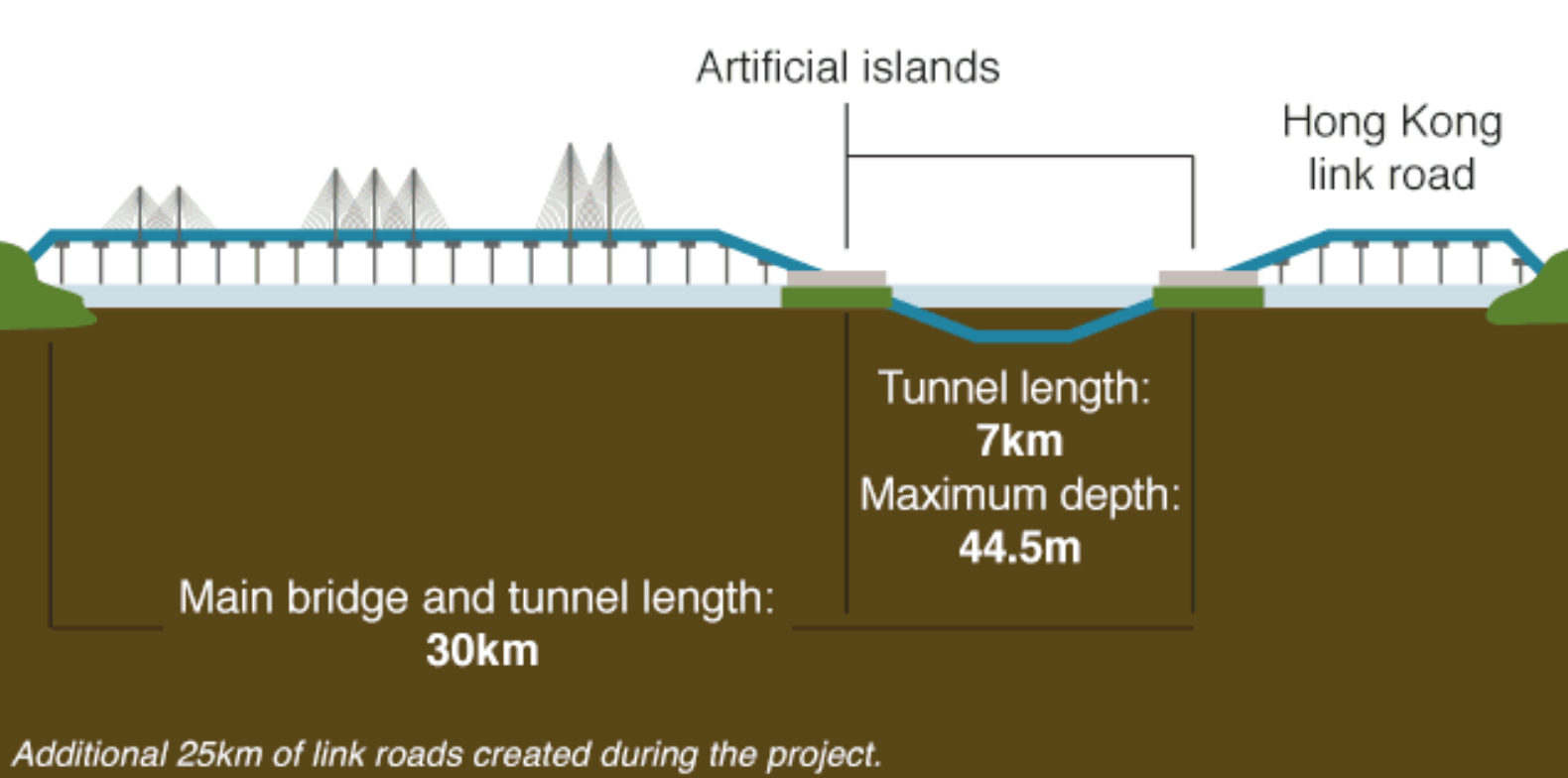 Human cost
However, the bridge has been dubbed the "bridge of death" by some Hong Kong media outlets.
According to the Association for the Rights of Industrial Accident Victims, which was cited in a South China Morning Post (SCMP) report, 11 workers on Hong Kong's side have died while working on the bridge, although the Hong Kong government said two of those deaths were not related to the bridge's construction.
As many as 600 were said to have been injured too, although the figure varies between various media reporting it.
On the mainland side, officials told BBC News Chinese that nine people had died.
However, according to the Hong Kong Free Press, Labour Party lawmaker Fernando Cheung said the exact number of deaths in the mainland section of the project is unknown, and there might have been even more people who died than what authorities are willing to reveal.
Humans were not the only ones to have lost their lives in the building of the bridge. According to BBC News Chinese, Hong Kong's branch of the Worldwide Fund for Nature observed a drastic decrease in the size of the population of critically-endangered Chinese white dolphins in the waters (from 148 seen to 47 over the past decade). They were also reportedly absent from waters near the bridge.
Critics say it's a waste of money
Sceptics also criticised the cost and utility of the bridge, which cost US$20 billion (S$27.6 billion) to build.
The total bill for the bridge overran the initial budget by 26 per cent, or RMB9.95 billion (S$2 billion), reported SCMP.
Hong Kong ended up shouldering RMB2 billion (S$397 million) of the excess cost, bringing its contribution to about RMB9 billion (S$1.8 billion) -- the rest was covered by Zhuhai, Macau and borrowing from banks by the mainland bridge authority.
The bridge also has limited access, sparking criticisms that it is a "white elephant" project because special permits are needed to drive across the bridge.
On the mainland side, only people or companies that have made certain financial or political contributions will get the permits to use the bridge, according to another SCMP report.
And because of overwhelming demand, the Hong Kong and Guangdong province governments moved to increase the number of permits issued to Hong Kong-registered private cars from 3,000 to 10,000 (out of a total of 600,000 privately-owned cars in Hong Kong now) — these will have to be renewed every five years.
Criteria for Hong Kong residents getting one of these, for instance, include donating more than RMB5 million to charities in Guangdong, or being a member of its legislature or a political advisory body.
For now, people can travel across the bridge on licensed shuttle buses that run round the clock.
Claudia Mo, a democratic legislator in Hong Kong, told CNN the bridge is a "waste of money":
"When it comes to linking the mainland to Hong Kong, we have air, sea and land linkages already. Why do we need this extra project?"
More of a political move
Like many other critics, Mo also thought the bridge was more of a political move as it symbolises a physical connection to the mainland.
She said:
"It links Hong Kong to China almost like an umbilical cord. You see it, and you know you're linked up to the motherland."
In another interview, she said Beijing is making it very clear that "Hong Kong is part of China".
Ever since the 2014 pro-democracy protests in Hong Kong, Beijing has tightened its rein on the city, much to the dismay of activists.
[related_story]
Top image via Xinhua
If you like what you read, follow us on Facebook, Instagram, Twitter and Telegram to get the latest updates.