On October 21, Amanda Chong received the Singapore Youth Award 2018.

This award, given by the National Youth Council, honours exceptional young people who have contributed greatly to Singapore.
Amanda Chong: a lawyer-poet
Chong was given the award for being "an advocate for social justice and equality" through co-founding ReadAble, as well as for her work as a writer.
ReadAble co-founder
ReadAble, a project teaching underprivileged children how to read, was co-founded by Chong and two other lawyers, Michelle Yeo and Jonathan Muk.
It is run by a core team comprising of passionate young people.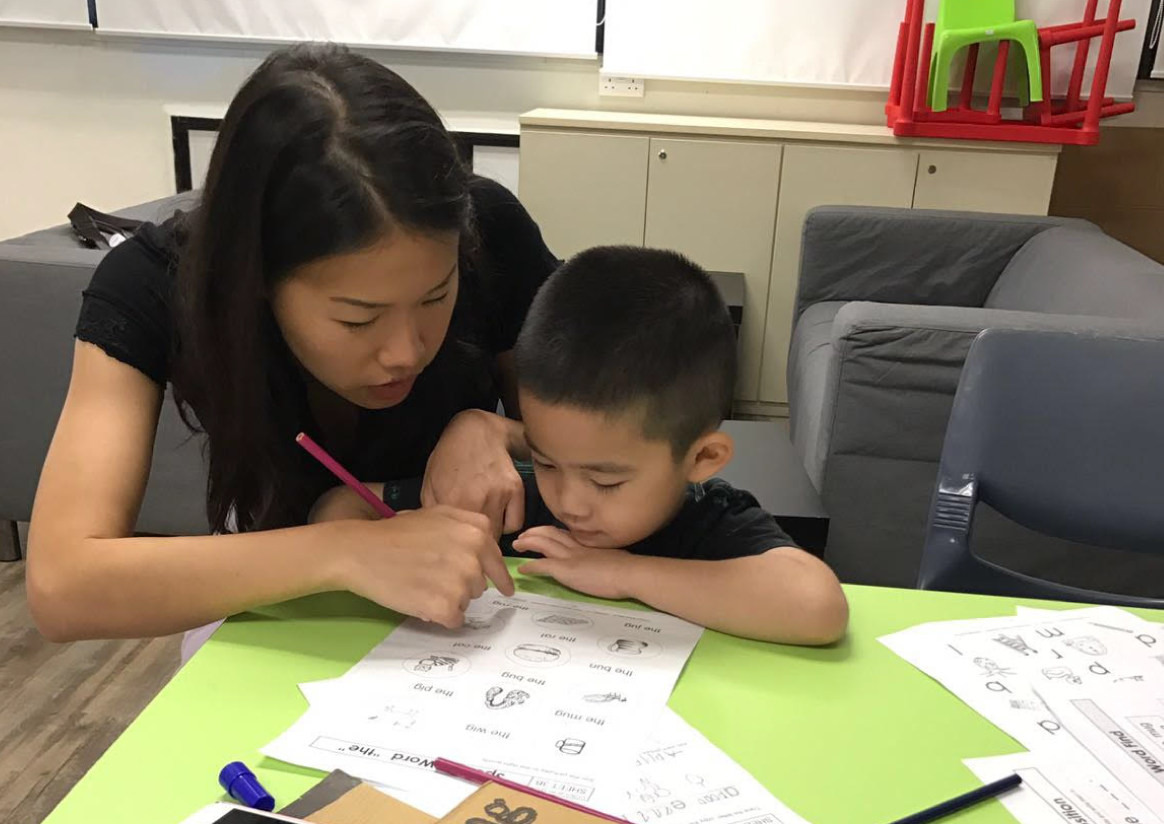 Currently, Chong informs Mothership that ReadAble has enough volunteers.
However, they also run a programme called 'ReadyAble' to equip others to set up their own community-based literacy programmes in under-served neighbourhoods.
Work as a writer
When she is not prosecuting sex crimes for the state or teaching children how to read, Chong can be found running poetry workshops for domestic workers and mentoring them in writing in order to empower them to tell their own stories.
Chong is a poet herself, and her poems highlight the perspectives of women who have suffered as victims of gender violence.
One of her poems, for instance, is about the famous 1965 Sunny Ang murder case — Ang, a one-time Grand Prix driver, killed his girlfriend in order to benefit from her insurance money.
Her flair for poetry has resulted in having one of her poems engraved on the Marina Bay Helix Bridge, and another is even being used in the Cambridge International GCSE syllabus.
She also has her very own book compilation, Professions, exploring "the gender power dynamic of how women were excluded from professional life."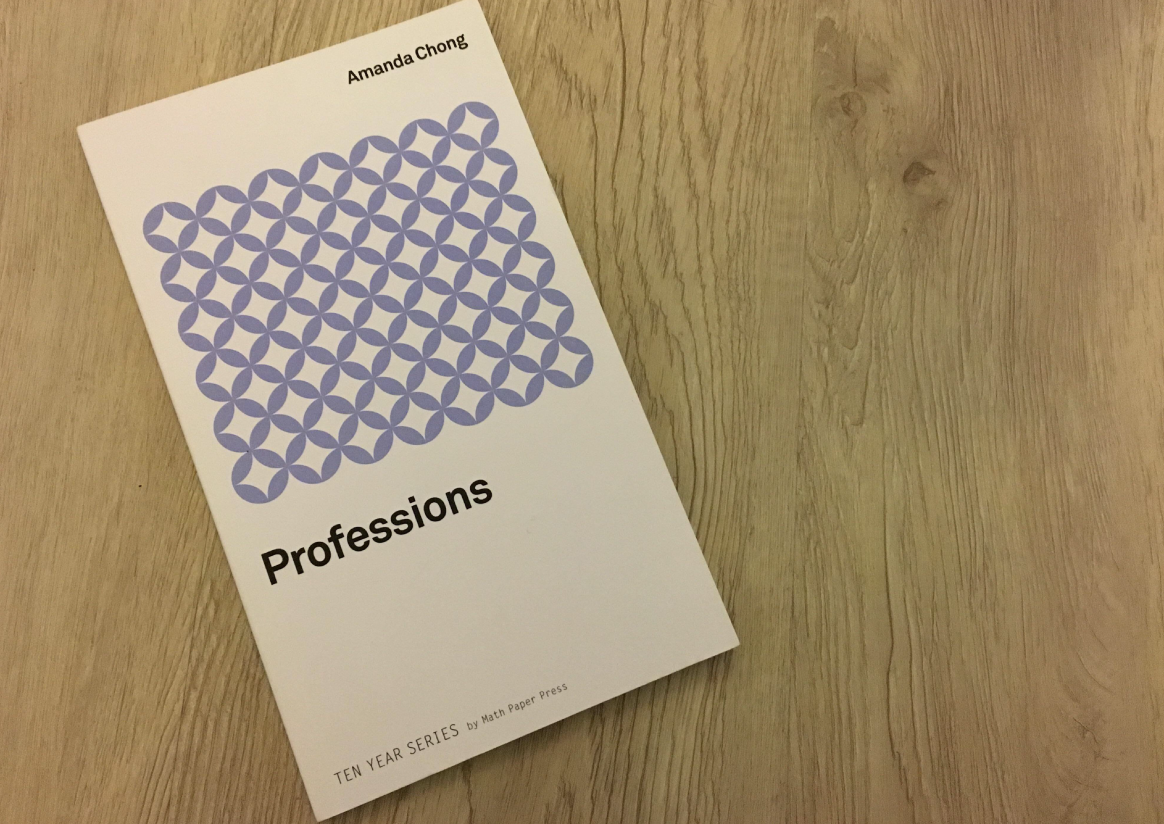 Advocate for social justice
Through her public speaking, Chong has often urged policymakers to think of social change in terms of capacity-building.
And her Singapore Youth Award acceptance speech was no exception.
In a Facebook post on October 22, Chong shared her full speech talking about inequality and the importance of the community in uplifting the marginalised:
"Deputy Prime Minister Teo, Dr Sudha Nair, distinguished guests, ladies and gentlemen.

As a writer, I think a lot about stories, so I will start with my own. My father grew up in a one-room flat, sleeping with five siblings under a table. In JC, he slept on a table in a storeroom because he could not afford the bus home. What lifted him up was a love for words. He devoured books and became the first person in his family to go to university.

Because of that, I was born into a different world. A world where I did not have to sleep under a table, but could sit at the table. A world where I could go to Cambridge and Harvard on a President's scholarship, where I was free to pursue my passion for writing because I knew no unmet material need. Everyday I recognise the magnitude of these blessings, and it is my joy to be able to use what I have been given to lift others up.

My family's story rides the arc of Singapore's story, leaping from third world to first in a single generation. But there are others who have been left out from this narrative of progress and prosperity. Their stories matter too. Many feel hopeless—that the choices they make do not seem to make a dent in their circumstances. In this way, the problem of inequality is a crisis of story. It says both "I am not part of Singapore's story" and "I am not able to write my own story."

The way we respond to this crisis of story borne from inequality is a defining moment for Singapore and a true test of our values as a nation. Beyond government policy, we as citizens must do our part to bridge the gap, to hold space for every story to be heard, and ensure that no one stands outside compassion. Our dream with ReadAble was to build a community centred on literacy with parents and volunteers as equal partners, where children are shown love each week. It is our hope that these bridges of kinship can mend the fractures caused by social inequality and exclusion. We hope to see bridges being built to all under-served neighbourhoods in Singapore.

I am honoured to receive this Award and in many ways, I do so on behalf of the people in the ReadAble community, especially my co-founders, Michelle MoMo Yeo and Jonathan Muk whose vision and selflessness surpass mine; the dedicated ReadAble core team; passionate volunteers and mothers of ReadAble - Literacy for Life children who opened their flats to us as our very first classrooms five years ago.

I am also indebted to my writing community whose generosity to me has been my model for mentoring others; my friends who have walked with me through all seasons, and my family, especially my parents, who have constantly reminded me of God's grace, which has been the foundation of all my work in social justice.

As this Award has confirmed my status as a youth, I am allowed to be idealistic. So here is my vision for Singapore—that we would be a nation that listens to the stories of all its people and not just those with the loudest voices, and that we will build an inclusive narrative that welcomes everyone as equals to the table."
[related_story]
This is her post:
Keep up to date with Amanda Chong via her Facebook and Instagram.
Top photo by Amanda Chong.
Content that keeps Mothership.sg going
---
?
This is what it feels like to have your hair removed by intense bursts of light.
? vs ?
You're on the MRT. Do you read or surf?
Why not both??
If you like what you read, follow us on Facebook, Instagram, Twitter and Telegram to get the latest updates.