The name UK Shyam might ring a bell for some, but this Singaporean is the fastest man in Singapore with his 10.37 seconds 100m sprint.
He has been holding the record for the 100m sprint the past 17 years.
Shyam, whose full name is Umaglia Kancanangai Shyam Dhuleep, broke the previous record of 10.38 seconds by shaving off 0.01 seconds at the 2001 World University Games in Beijing.
He was only 25.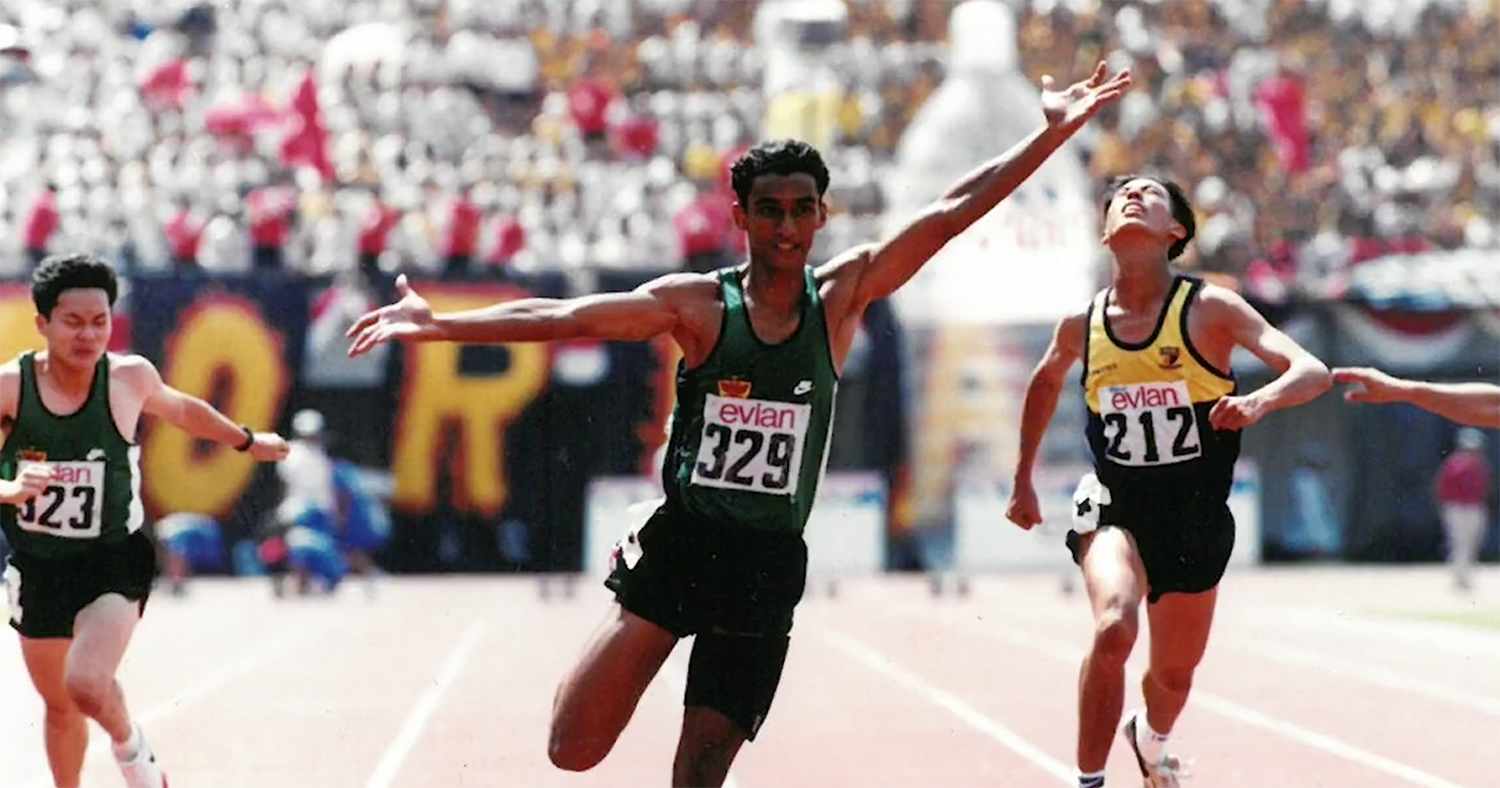 He then went on to repeat his timing at the 21st Southeast Asian (SEA) Games in Kuala Lumpur a month later, where he brought home a silver medal.
Between 2001 and 2003, Shyam consistently ranked number one in the 100m men's sprint.
He also went on to bring home medals -- silver and bronze -- in the 2003 and 2005 SEA Games.
Shyam, these days, is sharing with the world his experiences getting there.
And some of them aren't pretty.
The 42-year-old recently launched Running on Empty: The Story Behind 0.01s. The book was written by former national sprinter Kenneth Khoo and published by Ethos Books.
As part of the launch, Ethos Books released this short film:
If anything, the short film opened our eyes to the arduous journey Shyam took to becoming Singapore's fastest man.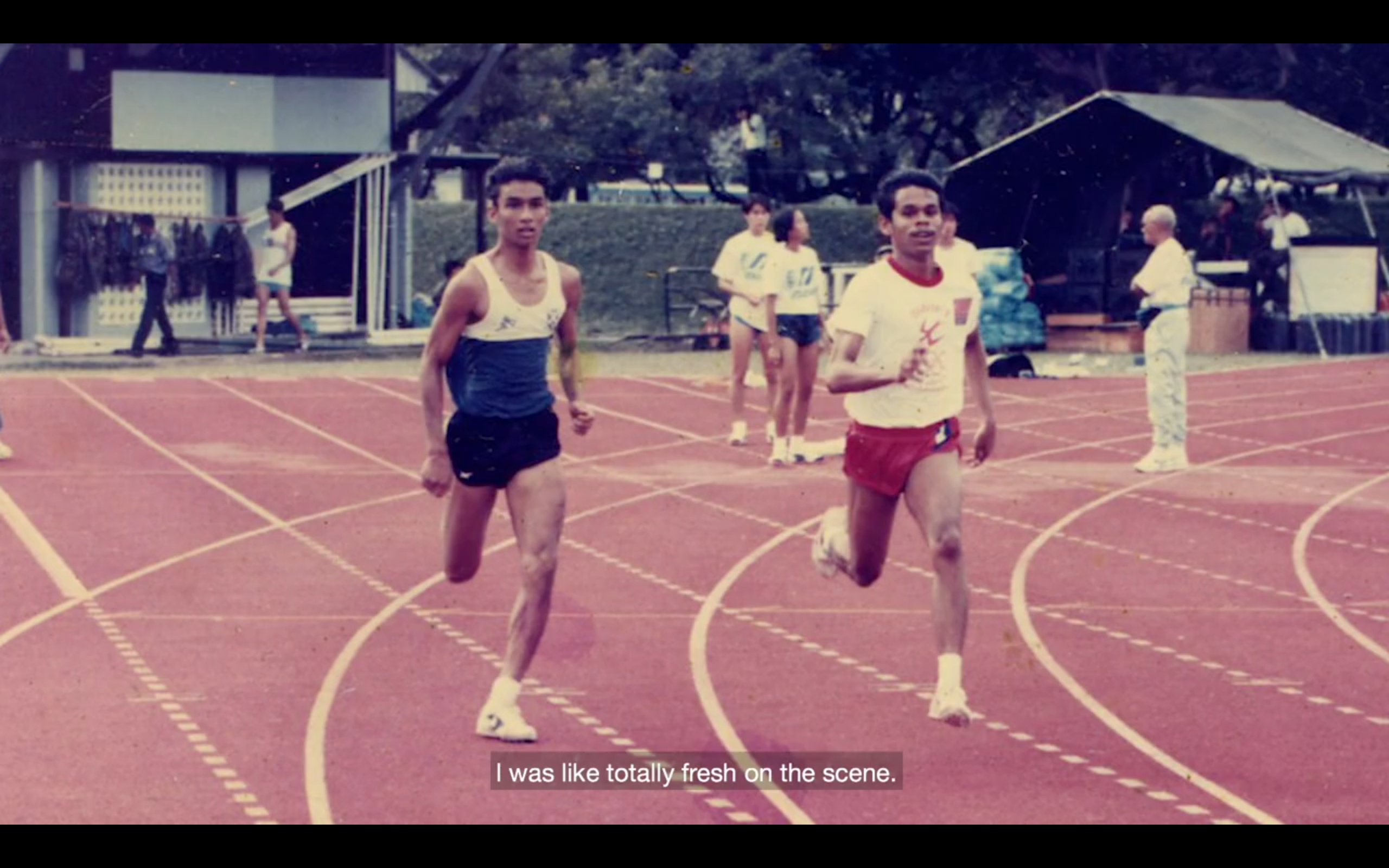 For example, on getting the attention of sponsors after he broke the national record for the 100m sprint, Shyam said:
"It means you don't have to spend that 70 or 80 dollars, which generally I didn't really have, when I didn't come from a wealthy family".
In the film, Shyam spoke of how his successful National Service deferment presented problems.
He had to survive financially and find ways to support himself so that he could attend his first SEA Games in 1997.
He resorted to working at Billy Bombers as a waiter, cheekily calling himself a "waiter trying to make it to the SEA Games".
Shyam was raised by a single mother who worked as a tutor.
Finances -- at home and in sports -- were tight. In order to save money, he resorted to eating the leftovers of restaurant customers before bringing their dishes to the dishwasher.
During National Service, Shyam would take the bus from Paya Lebar Air Base to the National University of Singapore's Bukit Timah campus where he would train at the stadium and sleep in the male toilet, which he called a "clean and quiet place" for naps.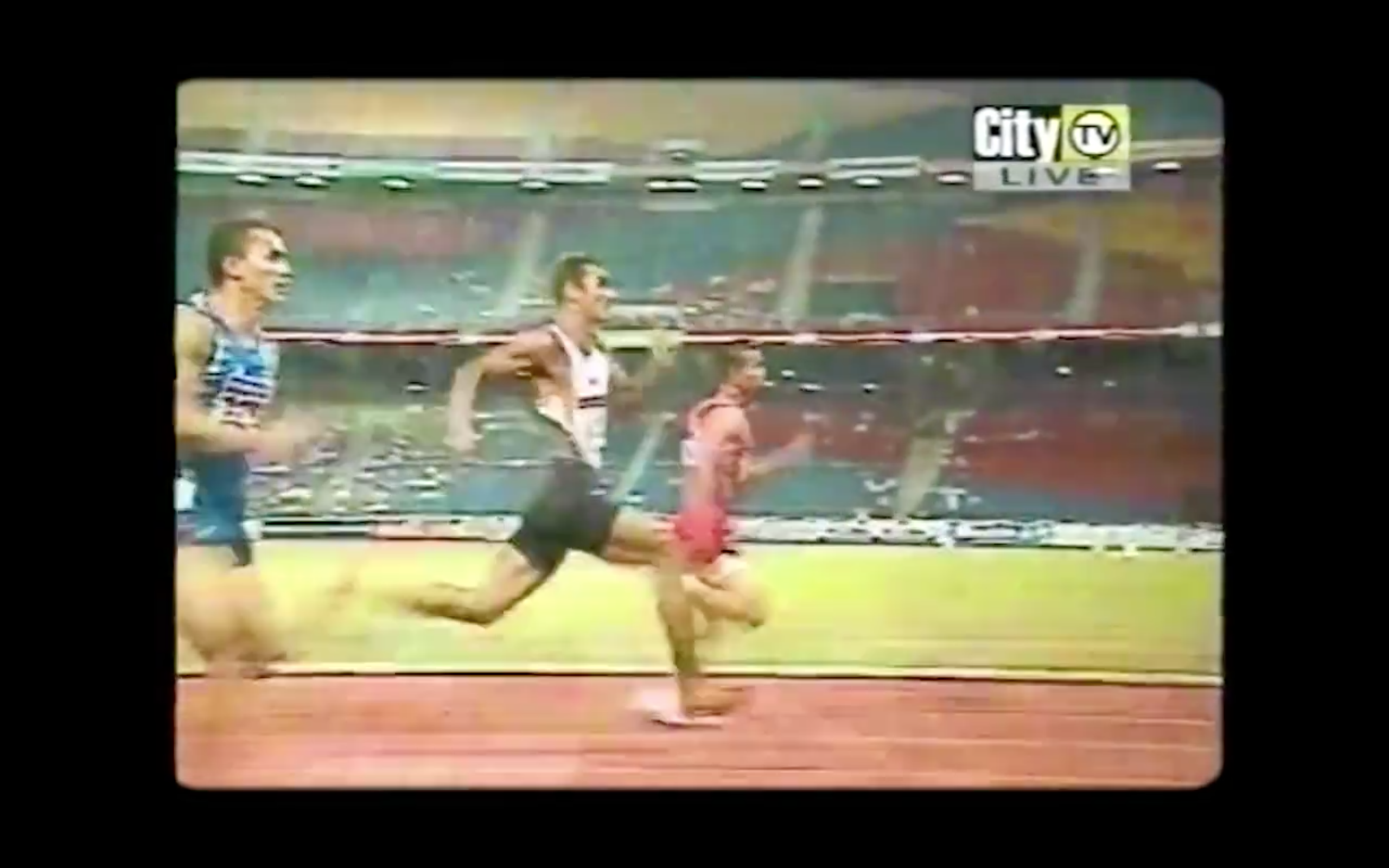 In an interview with The Straits Times, Shyam said that his tough experience is "something [he] will never forget".
A lot of the difficulties resulted in Shyam quitting competitive running, citing lack of support from the Singapore Athletic Association (now Singapore Athletics).
However, it was not all gloom for Shyam.
He was coached and helped by sprinter Canagasabai Kunalan, whose record Shyam went on to break, and swimmer Ang Peng Siong who offered Shyam a job at the former's swim school.
Shyam was paid S$250 a week, which to a guy who "did not have money to buy chicken rice or eat", was a lot.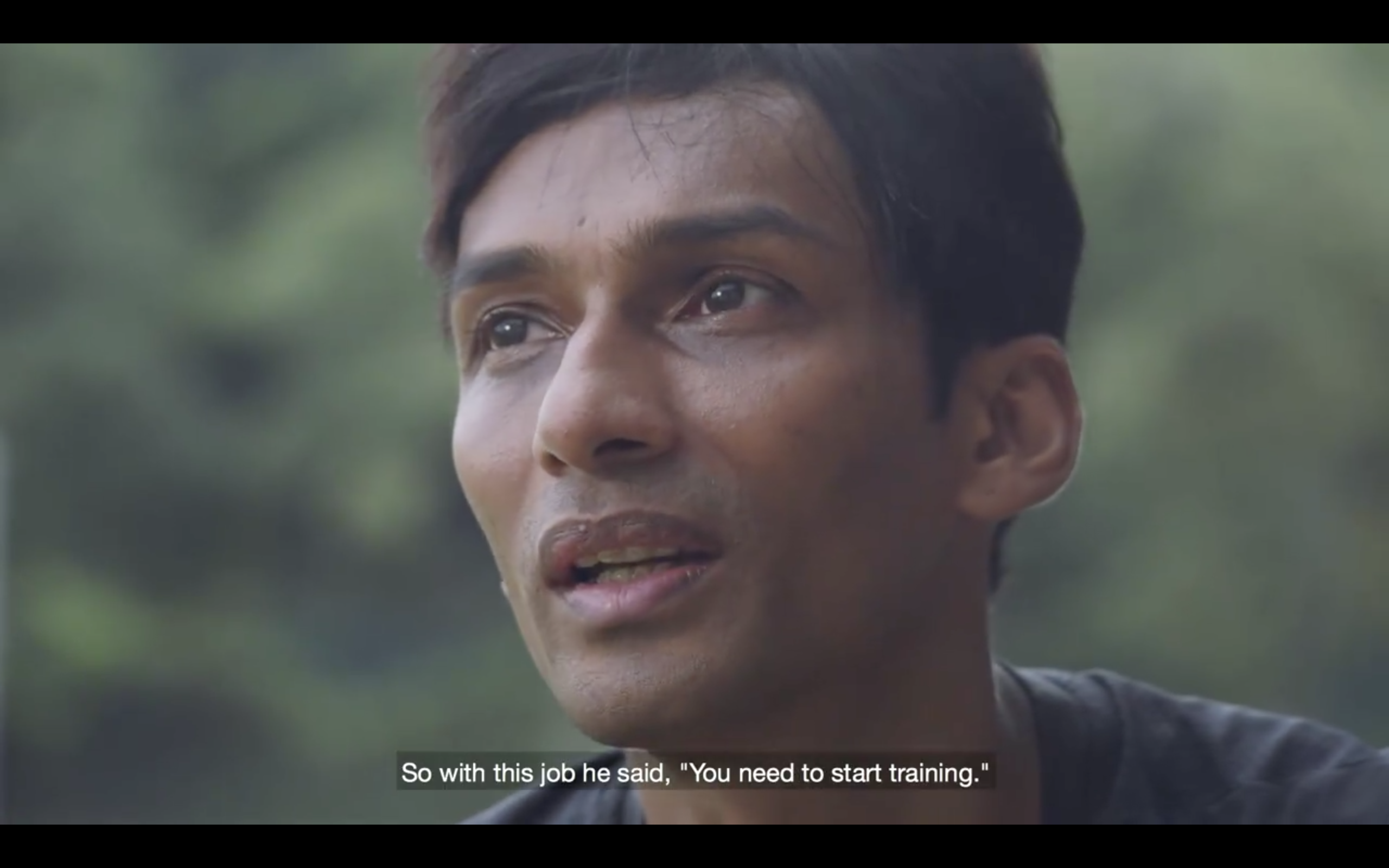 Ang's support helped Shyam resume competitive training in 2000, four months after he quit.
Perhaps without the support of Ang and Kunalan, Shyam might not have broken national record in 2001.
In particular, Shyam said that Kunalan was an inspiration who "made [him] overlook the difficulties and lack of support".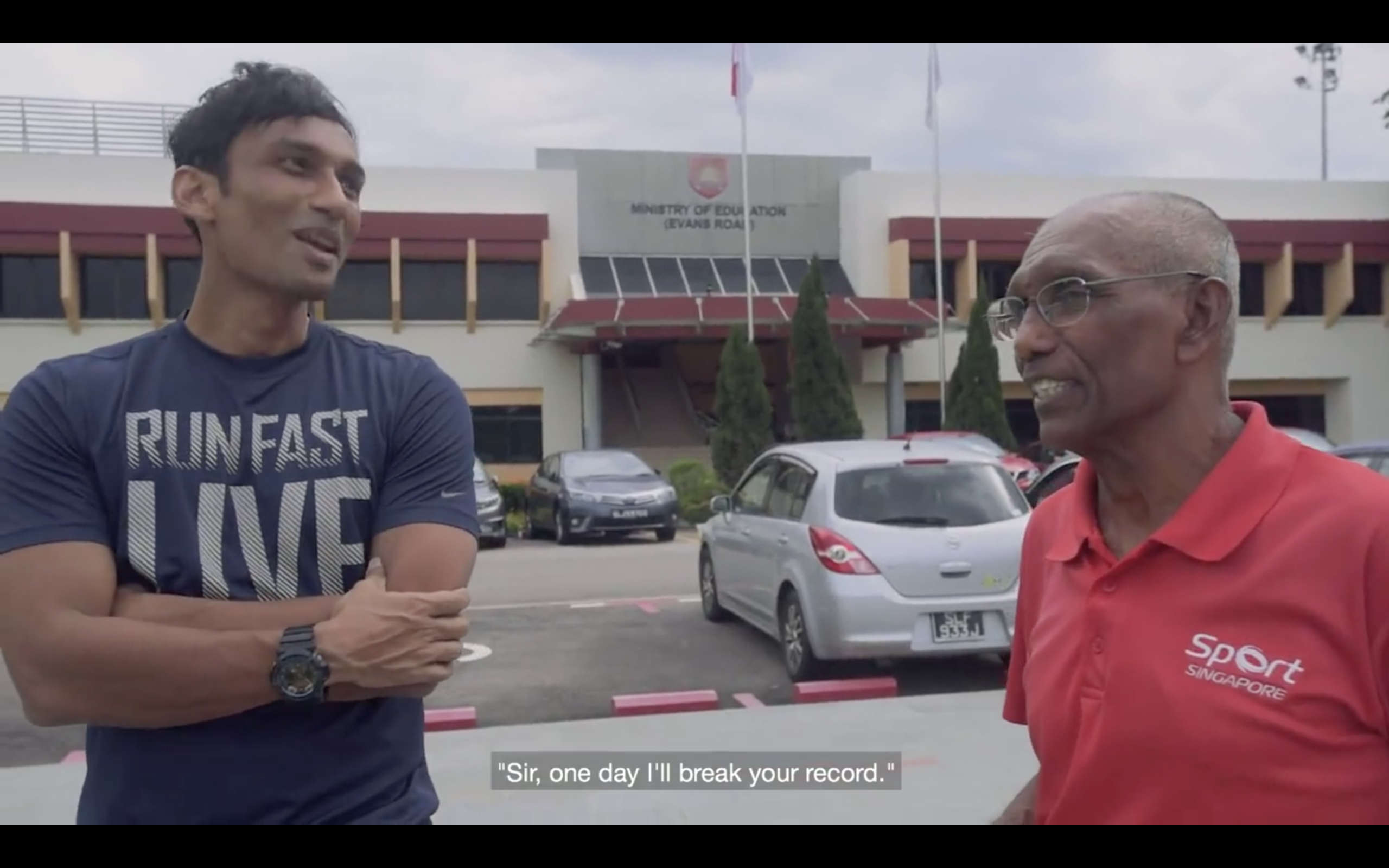 If you're interested in reading about UK Shyam's story, you can get Running on Empty at Ethos Books.
[related_story]
Here's another story about Singapore's fastest man:
If you like what you read, follow us on Facebook, Instagram, Twitter and Telegram to get the latest updates.