Singapore is a small country, but it used to be much smaller.
Over the years, the total land area has increased from 578km² in 1819, to 719km² today.
This is a growth of about 25 percent.
Early reclamation efforts in the 1800s
This increase in land area is all thanks to land reclamation.
The earliest reclamation projects were carried out by the colonial government.
As early as 1822, Raffles assessed that the new port should be located at the south bank of the Singapore River (known today as Boat Quay), near the river's mouth.
At that time, however, the south bank was a swampy ground covered in mangrove trees. Soil from a nearby hill was used to fill the low-lying areas.
This is Boat Quay from the mid to late 1800s: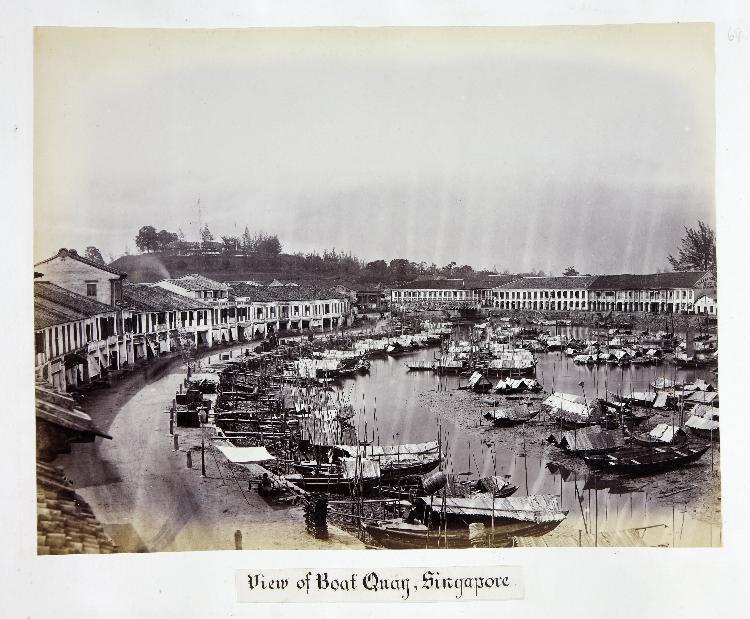 In the late 1800s, the Collyer Quay area was further expanded with the Telok Ayer Reclamation Scheme.
With this reclamation scheme, Thian Hock Keng Temple along Telok Ayer Street was no longer seafront.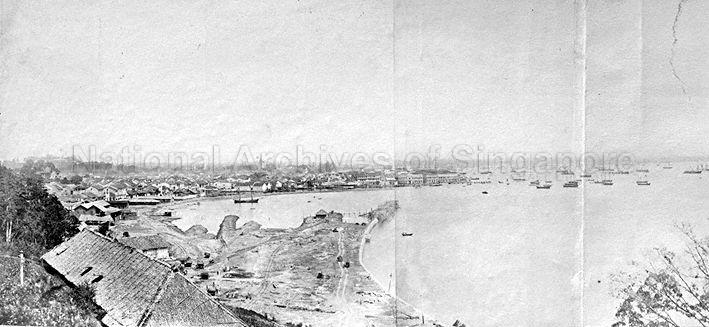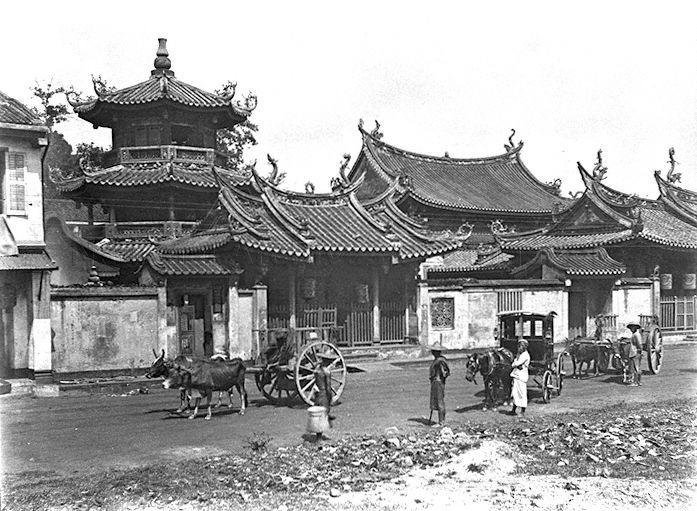 Mostly reclaimed after 1965
Much of the increase in our land area can be attributed to projects that took place in the post-independence period.
In land-scarce Singapore, land reclamation was seen as a viable solution to meet commercial and residential objectives.
This is a chart showing the increase in Singapore's land area since the 1960s: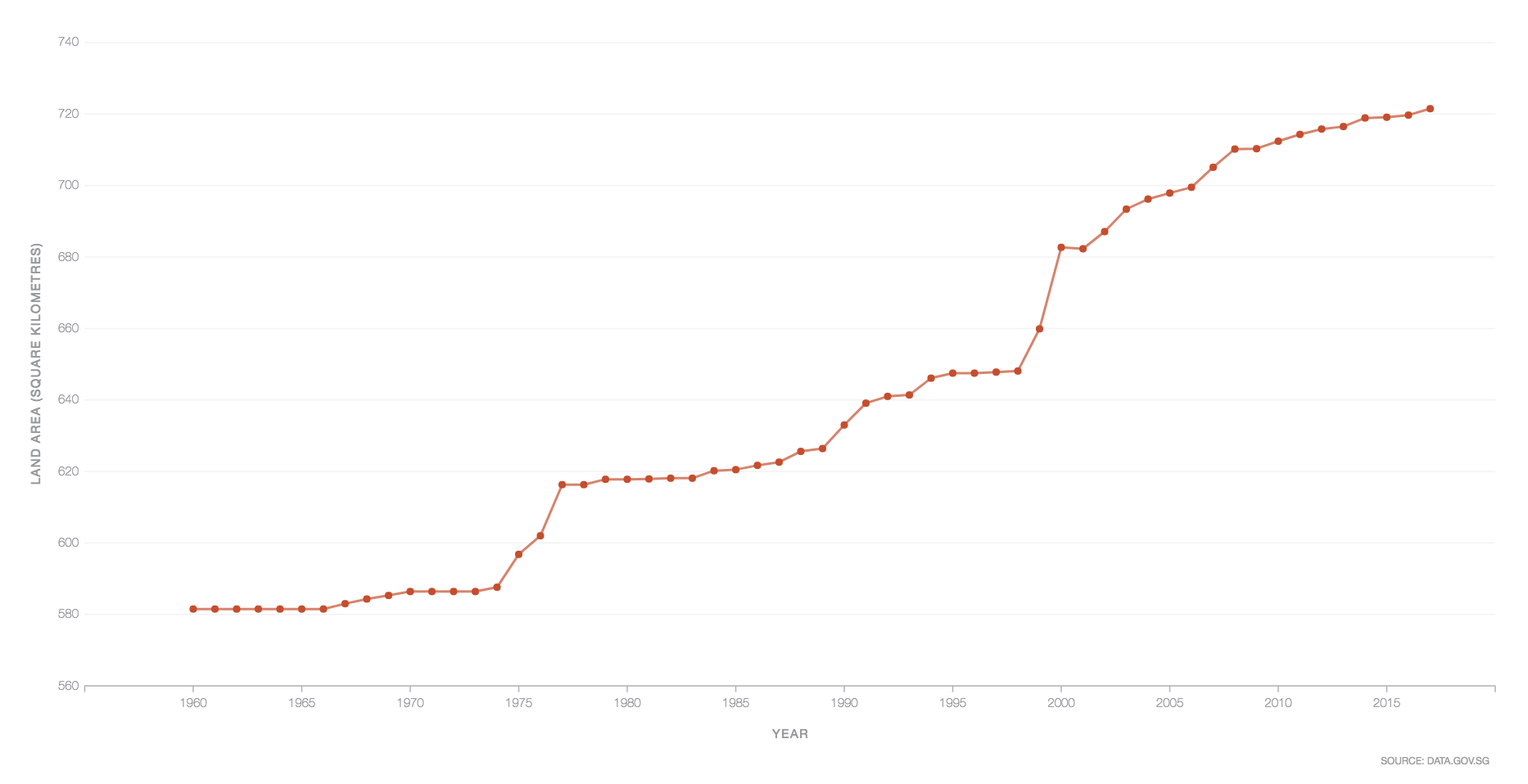 And this is a map showing how our land has increased over time: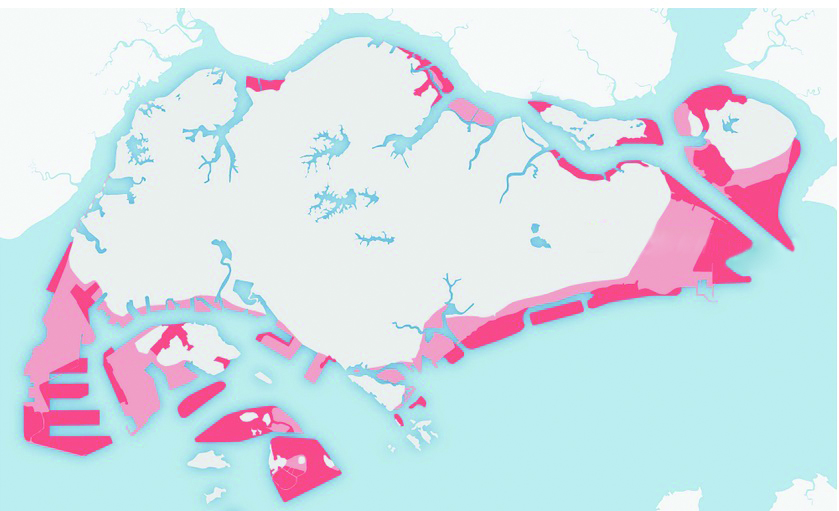 Areas in red show possible plans for future reclamation and indicate how much of the island's original coastline may change by 2030 if these plans are implemented.
The areas shaded in pink indicate how much land has been reclaimed so far. This includes the Esplanade area, Marine Parade, Changi, West Coast and Jurong Island.
Reclamation projects after 1965
Here are the first Marine Parade HDB flats built in the early 1970s: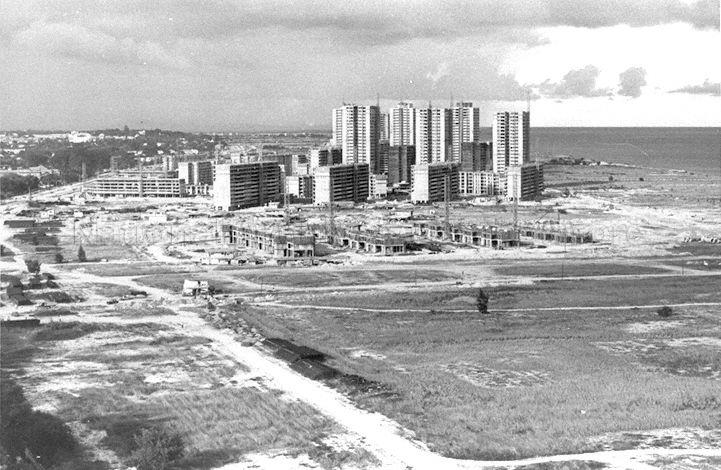 Flats built at Kallang Basin after reclamation: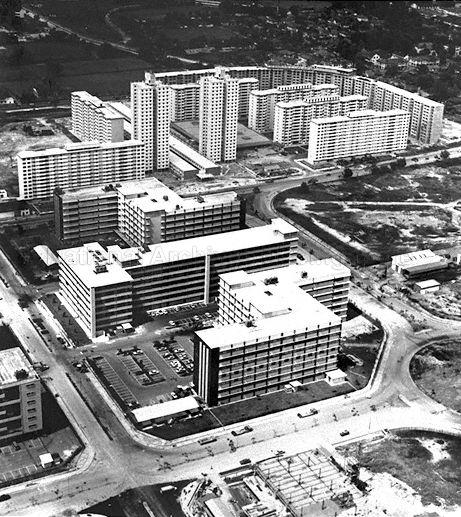 [related_story]
And this is the view from Fullerton Hotel in 1975, overlooking reclaimed land that is now known as the Esplanade area today.
Anderson Bridge, as well as the Padang, can also be seen in the photograph: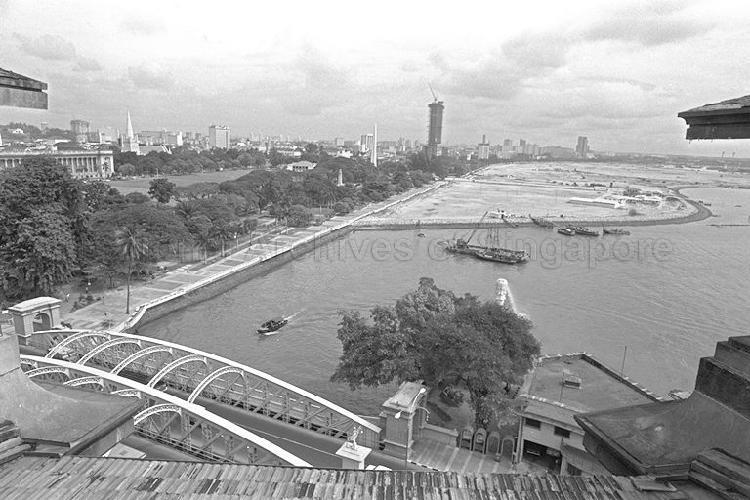 This is same view today: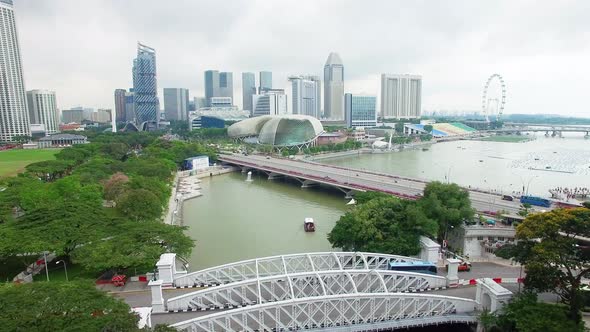 And this is Marina Bay, before Marina Bay Sands and Gardens by the Bay were built: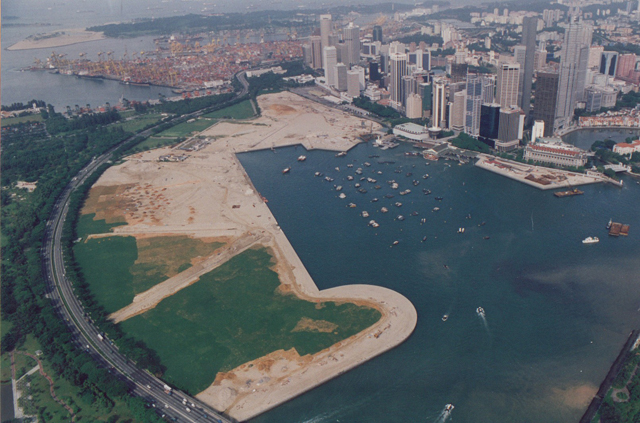 Top photo composite image from Koon Holdings & NAS
Related Story
If you like what you read, follow us on Facebook, Instagram, Twitter and Telegram to get the latest updates.