Nas Daily is back.
And he got Prime Minister Lee Hsien Loong to join him.
"Almost perfect country"
On Sept. 17, highly-enthusiastic vlogger, Nuseir Yassin, a.k.a. Nas Daily, released yet another video on Singapore -- his 13th one.
Not a one-minute video
Episode 890 is not the typical one-minute bite-sized video for the attention-deficient generation.
It is almost five minutes long, and according to Nuseir himself, it required a lot of effort to make.
However, he is willing to forego ad revenue generated by the views on it just to get the message across to as many people as possible: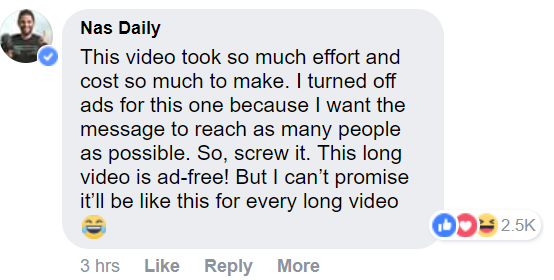 Nuseir's important message?
Singapore is an "almost perfect country" that has solved a lot of its problems within the relatively short 53 years of nationhood.
And by extension, other countries and people can try to do the same.
Topics previously visited
The five-minute video is a run through of all the topics Nusseir had previously covered in his last 12 videos on Singapore.
For example, how Singapore is making different races of people co-exist in relative harmony, turning waste water into drinking water, and enforcing an upper limit on the number of cars on the road to ensure congestion is minimal, among other salient issues.
PM Lee cameo
However, Nas Daily's biggest coup is getting Prime Minister Lee Hsien Loong to make a cameo.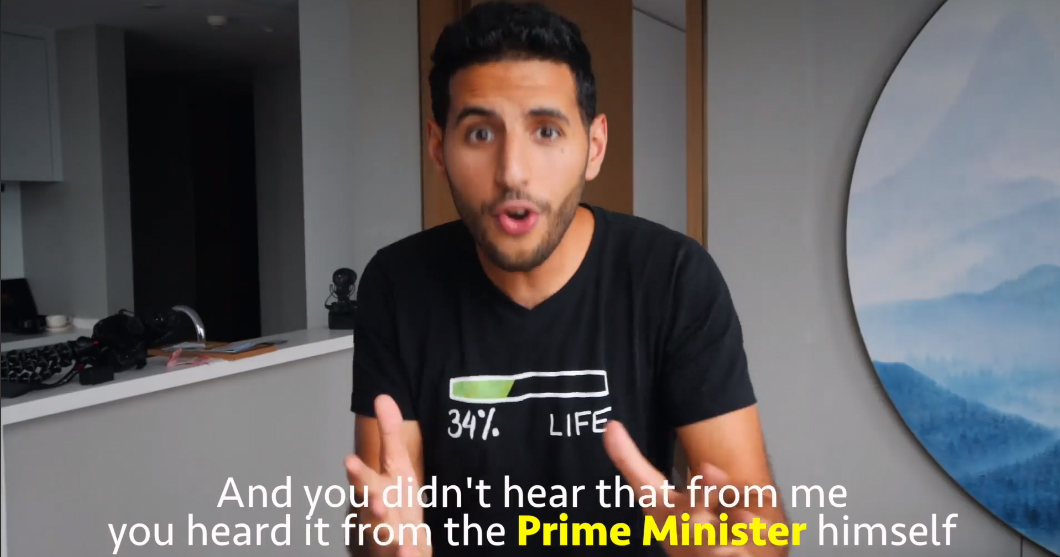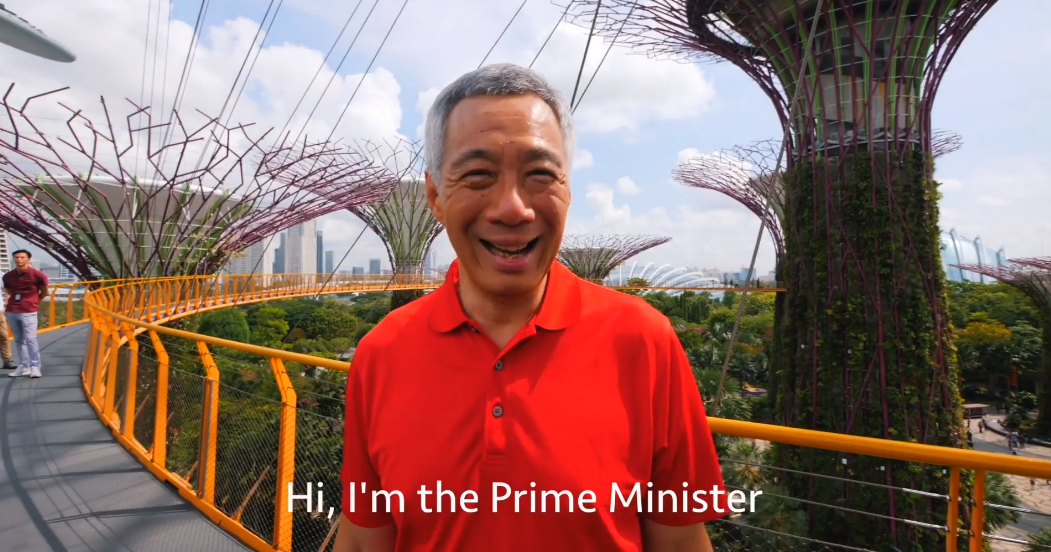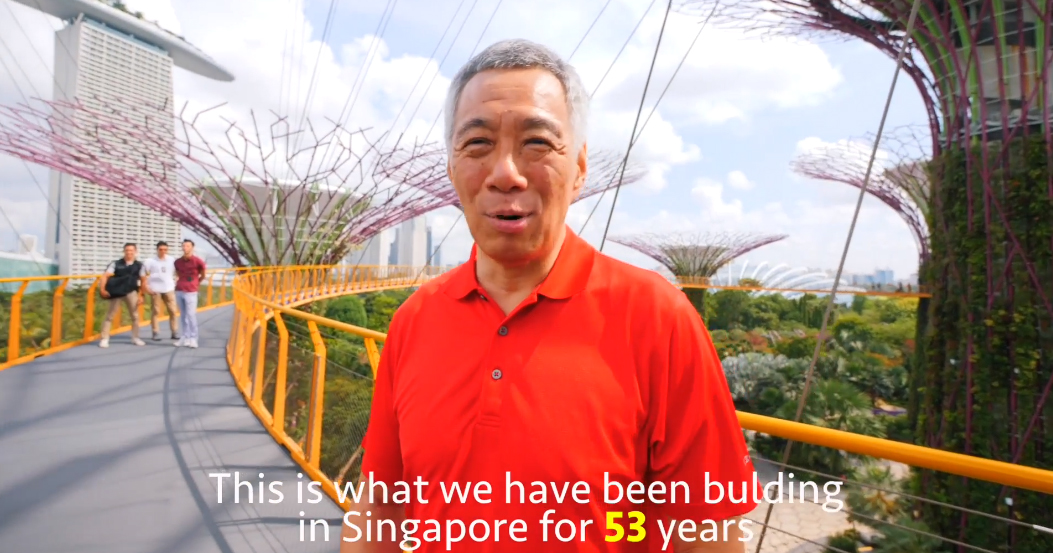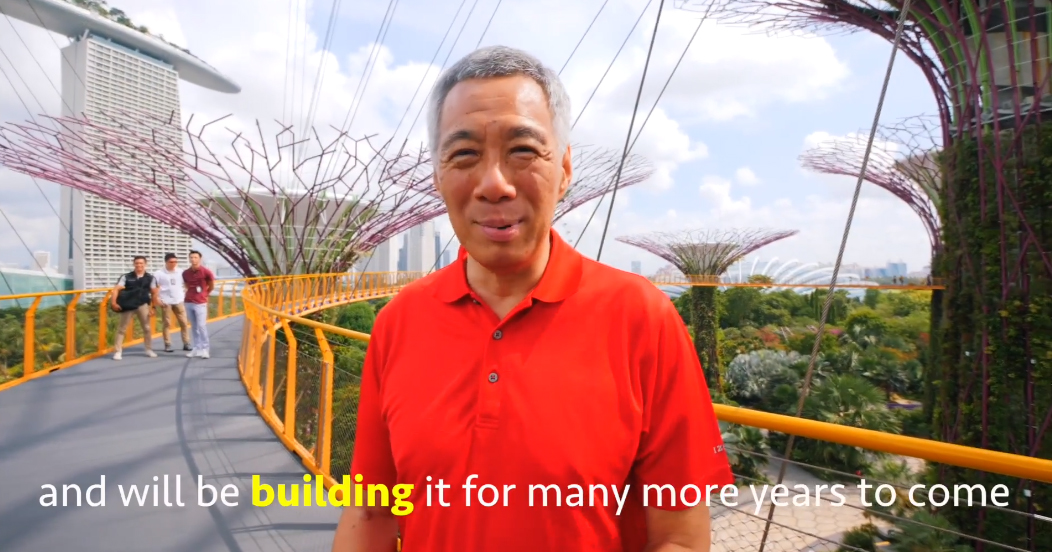 As well as PM Lee's security officers: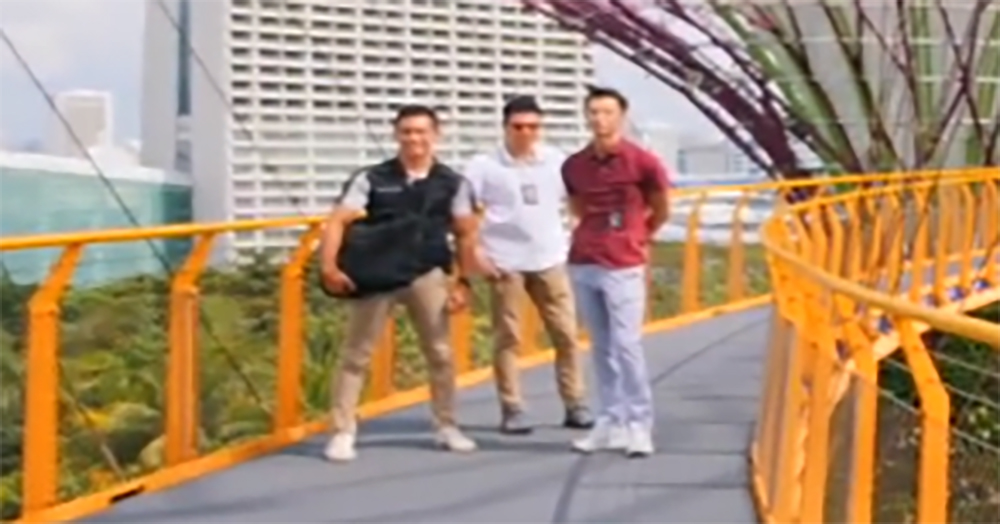 PM Lee's appearance is perhaps not surprising, considering that Nuseir publicised their meet-up on Instagram barely a week before this episode aired:
[related_story]
Nas Daily in China following Singapore visit
Following his Singapore visit and having had his visa to Malaysia and Indonesia turned down (as he is holding an Israeli passport), Nuseir is currently in China, where he is doing the rounds in both the urban and rural parts documenting the risen dragon of a nation.
If you like what you read, follow us on Facebook, Instagram, Twitter and Telegram to get the latest updates.