John Cena is arguably the most popular WWE wrestler today. Aside from winning 16 world titles during his career with WWE, he stars in movies in his spare time.
He will be in the upcoming Transformers spin-off movie Bumblebee scheduled to be released in December 2018.
Oh and he speaks Mandarin too:
And then he casually takes to the Miaopai (秒拍) app to address his Chinese fans on Weibo on his newfound love for Lao Gan Ma (literally Old Godmother) chilli sauce.
[video width="720" height="1280" mp4="https://static.mothership.sg/1/2018/09/42303191_277302062994022_1537896188826594146_n.mp4"][/video]
Here's a translation of what he said:
Hello Weibo! I'm currently shooting a movie and I'm on a break and having a meal.

I cannot use my mobile phone during filming so I'm now filming this (video) because they gave me Lao Gan Ma.

I am not familiar with Lao Gan Ma, but the Chinese say this is an excellent chilli sauce.

So now I use Lao Gan Ma every day on my broccoli. I use a lot of Lao Gan Ma.

This is not an advertisement. I am not related to Lao Gan Ma in any way.

But I think many Chinese like this (the sauce). I'm trying to embrace more Chinese culture.

A lot of Chinese say that Lao Gan Ma is part of Chinese culture so I eat broccoli with Lao Gan Ma every day.

Really, really good. I really like it.
What's Lao Gan Ma?
Lao Gan Ma is a brand of chilli sauce that was launched in the 1997 in China. The sauce was developed by Tao Huabi (陶华碧) the woman portrayed on the Lao Gan Ma logo.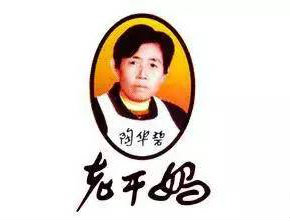 Tao, born in Guizhou (贵州) in 1947, started making sauces, condiments and seasoning in 1984. Tao then moved towards mass production and distribution in 1996 and launched her sauces nationwide in China in 1997.
Today, Lao Gan Ma is sold in over 30 countries, is a household name in China, employs more than 2,000 people and claims to be the largest sauce manufacturer in China.
Tao was ranked within the top 50 richest women in China in 2011. In 2015, Forbes estimated that Tao is worth US$1.05 billion.
If you like what you read, follow us on Facebook, Instagram, Twitter and Telegram to get the latest updates.