Here's a cautionary tale for Singaporeans who frequently enter Johor Bahru (JB).
A Singaporean who goes by the name Muhammad Fauzi posted the following encounter with JB's Customs, Immigration, and Quarantine Complex (CIQ) where he claims a customs officer tore up his passport and denied him entry to Malaysia unless Fauzi paid him "kopi money" (bribery).
Here's his Facebook post:
A summary of what happened
It's a very long post, so here's a summary of what happened, according to Fauzi's account:
Fauzi arrived at Malaysian CIQ after Tuas Second Link at 11.30pm on September 24 on his way home (he stays in Malaysia).

At the CIQ, the officer questioned Fauzi about the marks on his passport and why he was entering Malaysia so late at night.

The CIQ officer told him that he had to return to Singapore because his passport was torn. The officer also said, "Unless you're Malaysian, I can't allow you to pass through but right now that passport is torn and it is illegal."

Fauzi claims that his passport was "perfectly fine" before it was handed to the CIQ officer.

He demanded to see a CIQ supervisor but the officer declined and instead brought him to a corner where he allegedly insinuated that this problem would go away with a small bribe.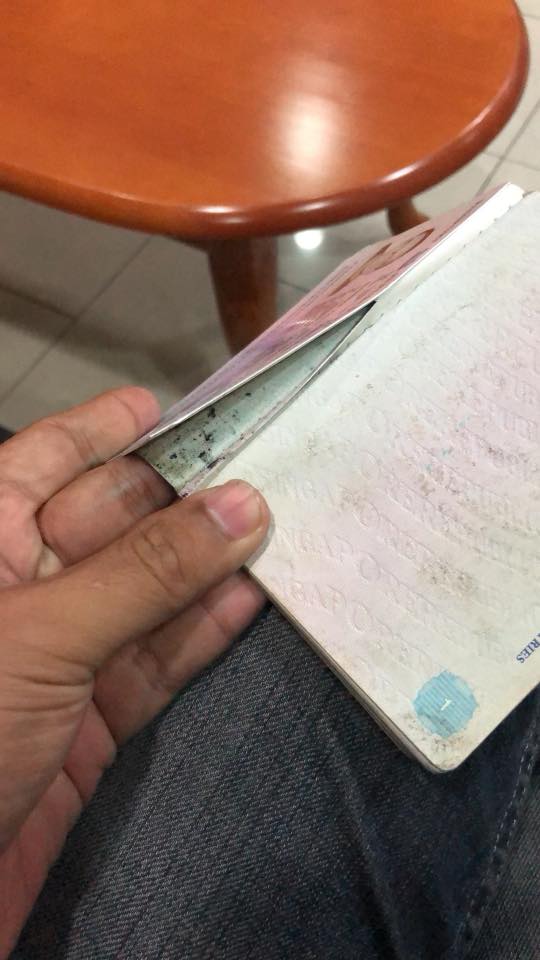 "I can help you....but you need to help me too"
According to Fauzi, this was the conversation that took place:
JB CIQ officer: "Bro, I can help you pass through and let you see your wife but if I help you, you need to help me too."
Fauzi: "What do you need me to help you with?"
JB CIQ officer: "Ouh, like this also need me to spell it out and teach you?"
Fauzi: "Oh so you want money? Money in your pocket will let me through?"
JB CIQ Officer: "Ahh smart boy."
Fauzi then told the CIQ officer that he would bring the torn passport back to Singapore. The CIQ officer allegedly smiled and told him to make a new passport before he could go return to his home (in Malaysia).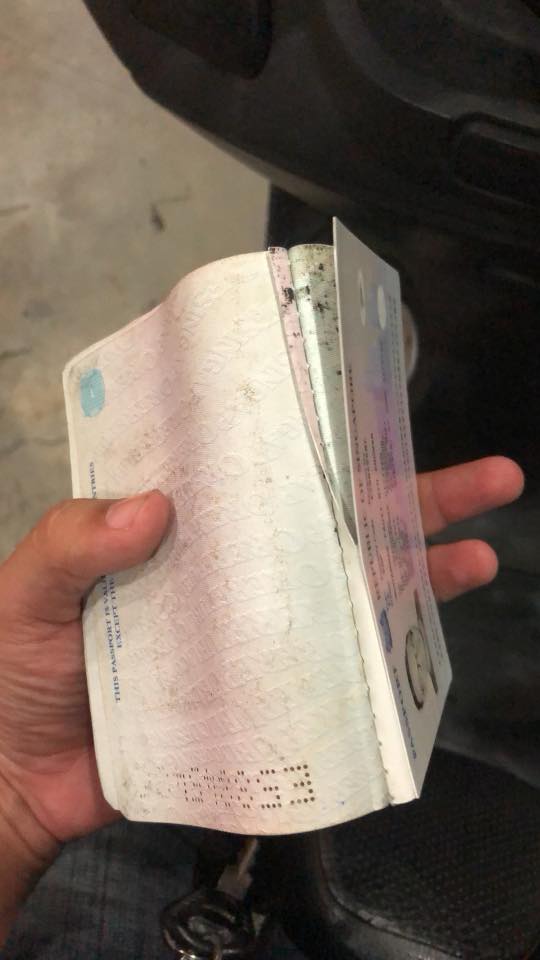 Fauzi went back to speak to Singapore's Immigrations and Checkpoint Authority (ICA) officers at Tuas where he allegedly found out that he wasn't the first guy who experienced this. He was also advised to lodge a police report.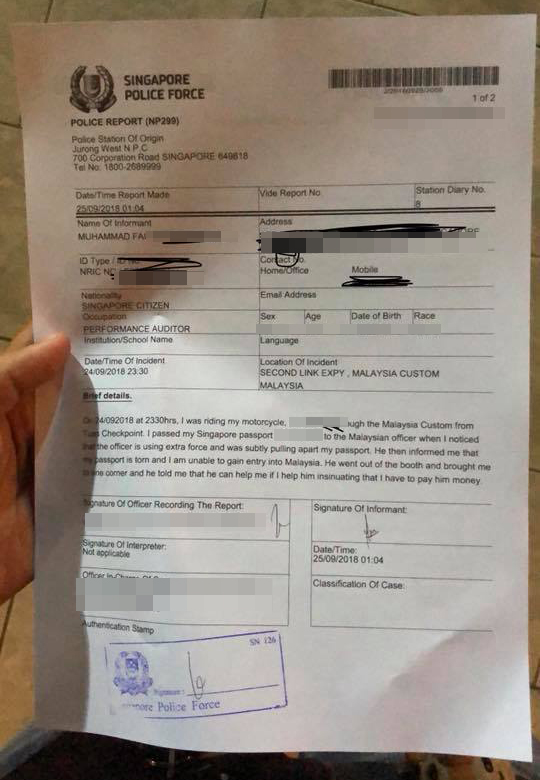 Here's the zoomed-in portion where Fauzi described the incident:

Not allowed to post officer's photo or particulars online
Fauzi added in the comment section that he personally saw the CIQ officer "using his palm to forcefully tear" his passport. Fauzi also claimed that he was warned against sharing the officer's name and photo online as there will be "consequences".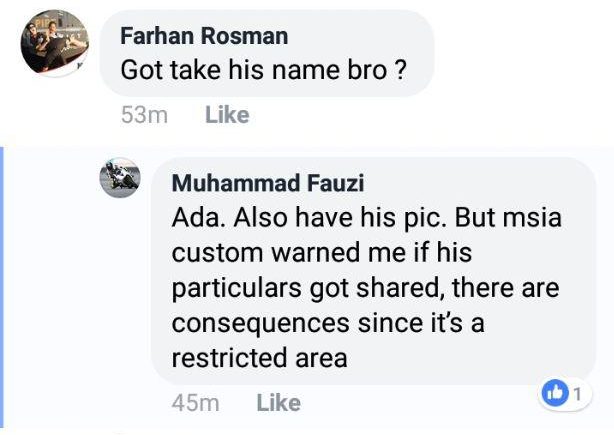 "Got take his name bro?"

"Have. Also have his pic. But Malaysia custom warned me if his particulars got shared, there are consequences since it's a restricted area"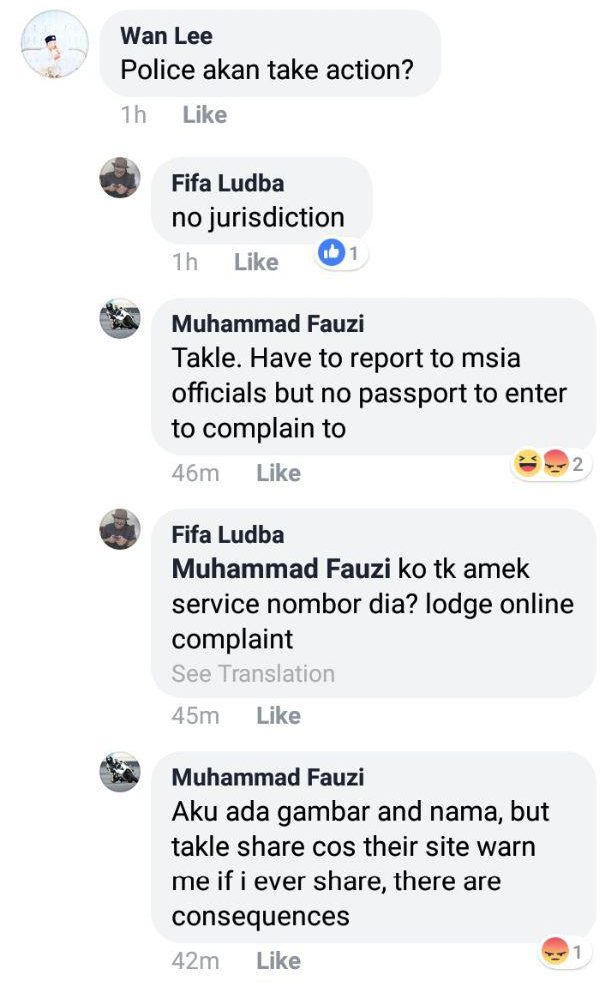 "Police will take action?"

"No jurisdiction."

"Cannot. Have to report to Malaysia officials but no passport to enter to complain to".

You never take the service number? Lodge online complaint."

I have the photo and the name, but can't share because their site warn me if I ever share, there are consequences."
Fauzi ended his Facebook post by urging all Singaporeans to be careful when entering Malaysia. If you do encounter such an issue, remember to lodge reports with the Singapore and Malaysian Police.
What to do if you encounter difficulties overseas
For Singaporeans who are in distress overseas, the Ministry of Foreign Affairs (MFA) has a 24-hour Singapore hotline: (65) 6379 8000 which can offer assistance or advice.
If you encounter difficulties in Malaysia in particular, MFA has important Malaysia-specific travel advisories and mission contact details here.
All photos via Muhammad Fauzi.
If you like what you read, follow us on Facebook, Instagram, Twitter and Telegram to get the latest updates.