Remember Funan the IT / DigitaLife Mall?
It has been transformed again, and the commercial development, comprising retail, residence and offices, is slated to open ahead of schedule in 2019.
This means that the shopping mall and offices in Funan will open by the first half of 2019, instead of the second half of the year.
On September 28, Finance Minister Heng Swee Keat probably took an early morning trip from the Treasury to the Funan Showsuite to celebrate Funan's topping-out ceremony.
Funan changed over the years
During the event, Heng gave a speech mentioning how Funan has changed and adapted to the times over the years.
In 1985, Funan Centre opened as a general shopping centre.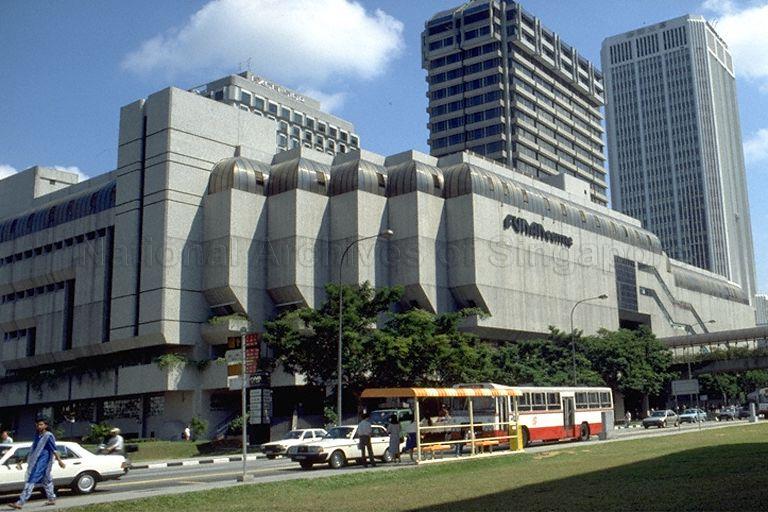 But following the tech boom in the late 1990s, the mall was rebranded into the IT mall that many people are familiar with, and subsequently, Digitalife mall.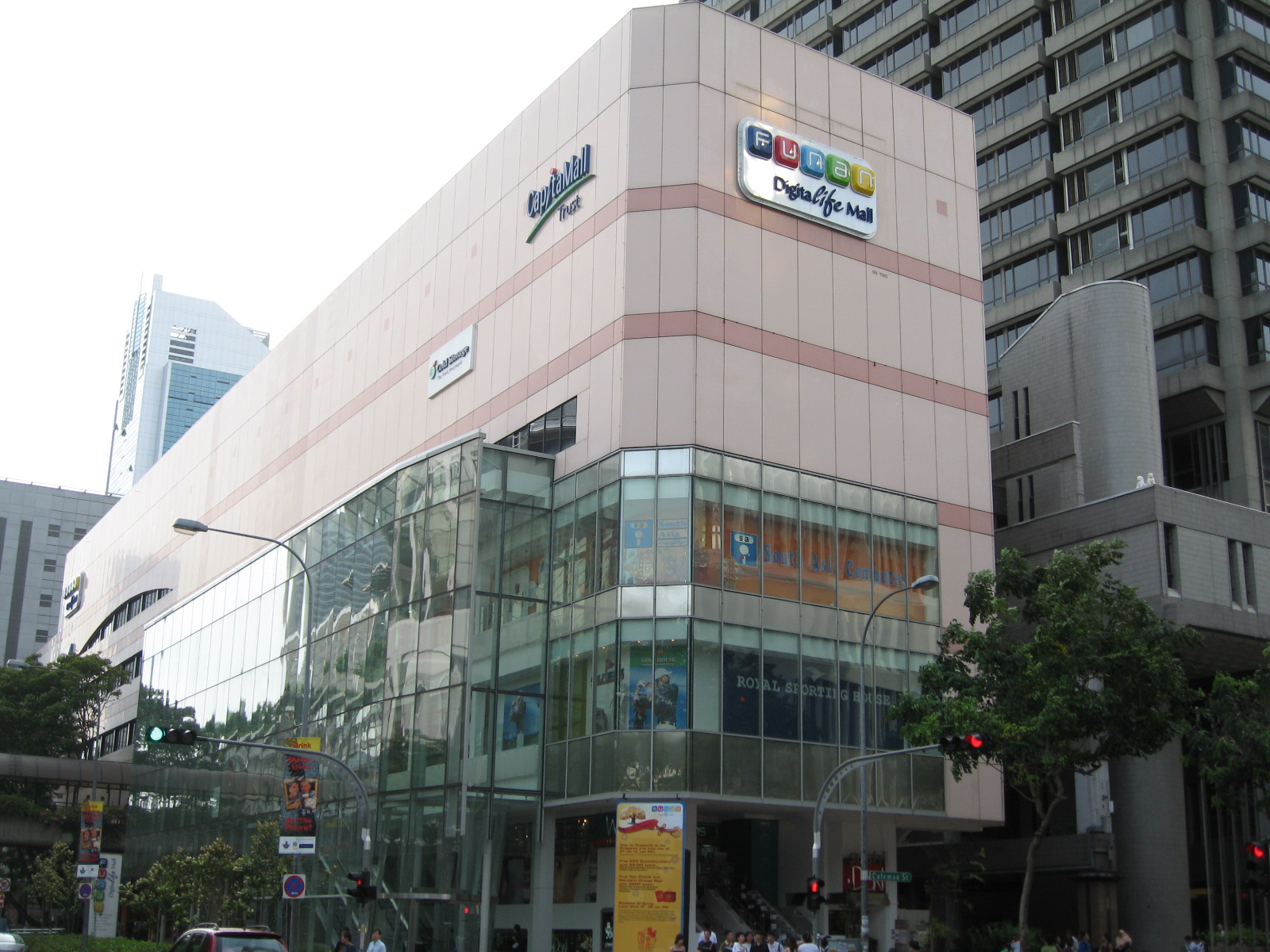 New commercial development Funan
We now live in a world where technology is deeply interwoven into our daily activities, Heng said.
And by integrating the latest technologies with commercial infrastructure, the new Funan mall will be an example of how retail has adapted to thrive in such an environment.
But apart from just retail, Funan will also feature the Ascott Limited's lyf brand of co-living serviced residence.
The property will offer spaces that can be used to host activities such as hackathons, innovation talks, music jamming sessions and gaming areas.
Heng on S'pore as a digital economy
Heng said that there is still much more to be done to make Singapore a leading digital economy in the world, and the Government will continue to support more companies to help them.
In June this year, Heng said that the government has launched the Open Innovation Platform, a virtual crowd-sourcing platform for Singapore-based companies to collaborate with start-ups and research institutes to solve business challenges and develop innovative solutions.
Heng hoped that more companies can follow CapitaLand's footsteps and re-invent themselves in the face of technological challenges.
Heng Swee Keat spinning tunes
During the event, Heng was given a preview of the range of digital innovations at Funan.
This includes a smart interactive directory that uses facial recognition to provide shoppers with customised recommendations, as well as the all-in-one app for Ascott's lyf coliving serviced residence.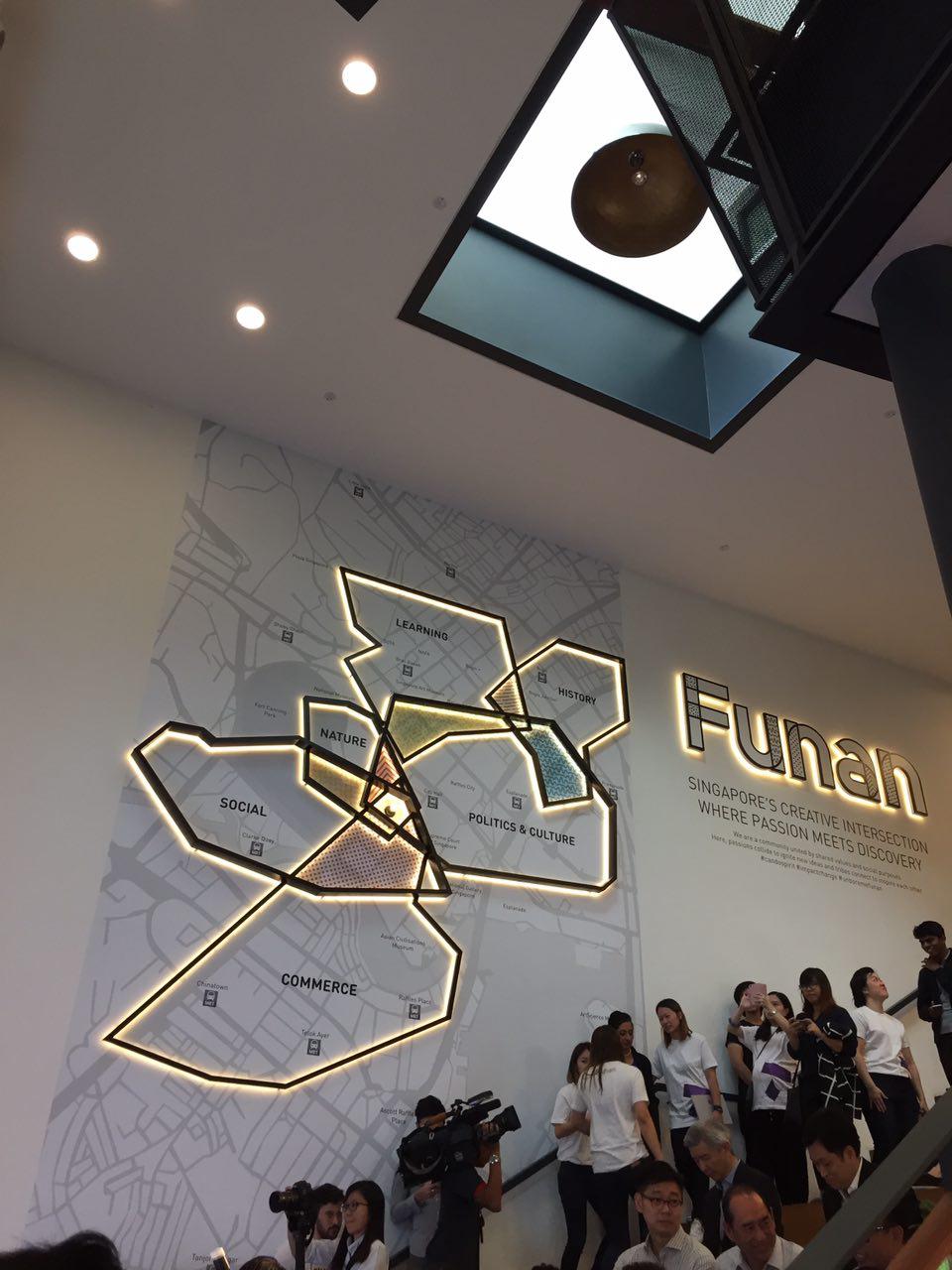 And as part of his tour, Heng was invited to spin some tunes in a special room cum art installation.
He was accompanied by Ng Kee Choe, chairman of CapitaLand Limited.
Check out Heng and Ng in action with headphones, playing around with the DJ interface:
[video width="464" height="848" mp4="https://static.mothership.sg/1/2018/09/HSK-vid-1.mp4"][/video]
[video width="464" height="848" mp4="https://static.mothership.sg/1/2018/09/HSK-vid-2.mp4"][/video]
[related_story]
[video width="464" height="848" mp4="https://static.mothership.sg/1/2018/09/HSK-vid-3.mp4"][/video]
[video width="464" height="848" mp4="https://static.mothership.sg/1/2018/09/HSK-vid-4.mp4"][/video]
In the likely event that you can't hear the song playing in the background, it was "Get Down On It" by Kool & The Gang.
Nice.
Top photo by Tanya Ong.
If you like what you read, follow us on Facebook, Instagram, Twitter and Telegram to get the latest updates.