Facebook live sellers function similarly to live infomercials.
They describe the products and get live feedback and interactions.
One of those sellers, Misshopper Boutique, though has gone viral for her innovative and hilarious way of selling things.
Here's the video, uploaded by Facebook user Joanne Ng.
In case you can't see it.
[video width="360" height="640" mp4="https://static.mothership.sg/1/2018/09/s-hook.mp4"][/video]
In it, she is selling the "S-hook" shirt.
The shirt was made when she decided to take out the lace from the original design, creating nifty little places to hook various items.
Apparently it is $9.
What is the S-hook? You probably know it by look more than by its name: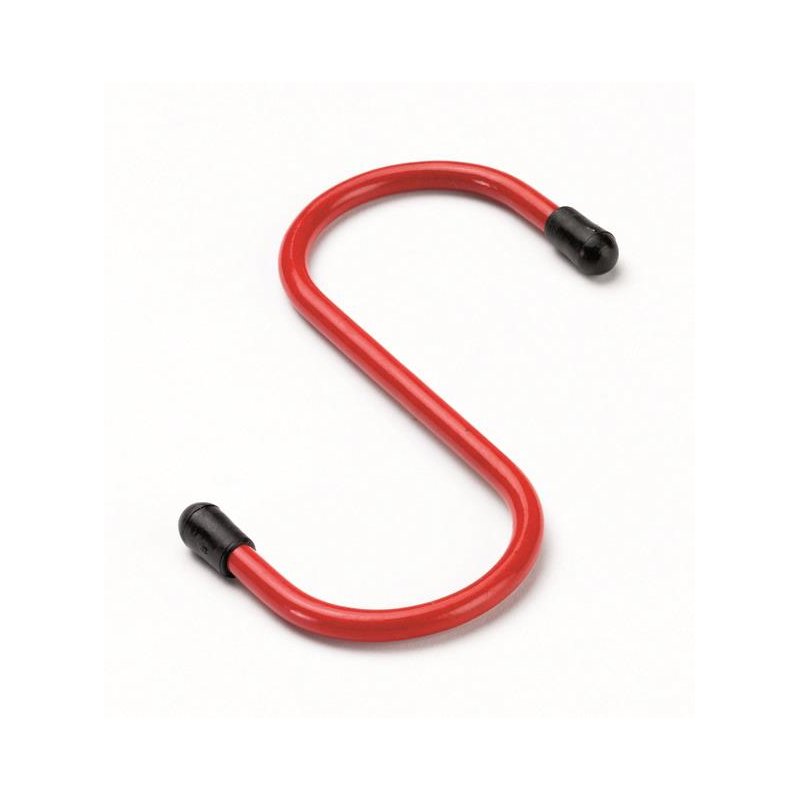 Here is what it can do, according to this Facebook Live saleslady.
Hook an umbrella
Hook your Kuey Png/Wanton Mee
And here's how you hook and use your EZ-link card.
Teh, teh, teh.
Best sales pitch ever.
Here's the transcript of her entire sales pitch in full.
S-hook ah and hook ok!

You can put a S-hook.

S-hook, you can put your umbrella your ezlink card ok?

Whatever, whatever [climbing up the chair]

Whatever you want to hook, you can hook, can see? [on the chair]

You, today go to the market, no hand to carry no problem ok!

Buy many this kind of hook, many ah, many ah, not one ah.

6 hook ah buy the 6 hook you can put your wanton mee your kueh png your whatever ok.

You can hook, nobody help you is no problem.

You can hook your kuey png la wanton mee la whatever, you can hook ok?

Those 有大有小 (got big, got small) no problem.

Don't hook the wanton mee never mind ok

Those ah 有大有小 有小孩啊 (got big, got small, got kids ah)

Bai lao tui, beh tia wei (Hokkien saying of kids not listening)

You want to hook a ding tiao (cane in Hokkien) ah also can.

Whatever hell thing you can think to hook, you can hook.

This is a designer top, can see?

Is a very useful, you can hook your ezlink card here,

you can just teh teh teh teh like that [tehs like that], up to you.

Whatever you can think to hook, you hook zai bor?

Tao tia (headache in Hokkien), straightaway lu (roll) liao.

Ok, is a very useful top.

Don't see this plain plain 9 kor ($9) top no use, don't see it buay chio. Can see?

Actually is a bian street bian chio, ok ah very useful

The lace throw away, hook something useful.

You want to put all bell bell can.

Those ah seng yi for jin dua (have big business) wan ah ok, you want to hook the pen ah ok also can hook. Contractor, maybe your ah lao (hubby in Hokkien) is the contractor, you are the assistant ok.

Where's my red colour pen ah. Your ah lao maybe the contractor, you are part time…[interrupted]
Nice.
Images from Joanne Ng
If you like what you read, follow us on Facebook, Instagram, Twitter and Telegram to get the latest updates.