There was recently an initiative in Tampines where residents stocked up a community fridge with fish
Here it is.
Here's another void deck with community refrigerators, this time in Yishun.
Community refrigerators refilled with groceries by volunteers
These community refrigerators are found at Yishun Blk508B and the groceries are restocked by volunteers from SG Food Rescue group.
There are two refrigerators separating halal and non-halal groceries.
The space beside the fridge is also full of gourds and cucumbers, while the fridges are packed with vegetables.
Reallocating surplus food also helps to reduce food waste as these groceries might otherwise be thrown away.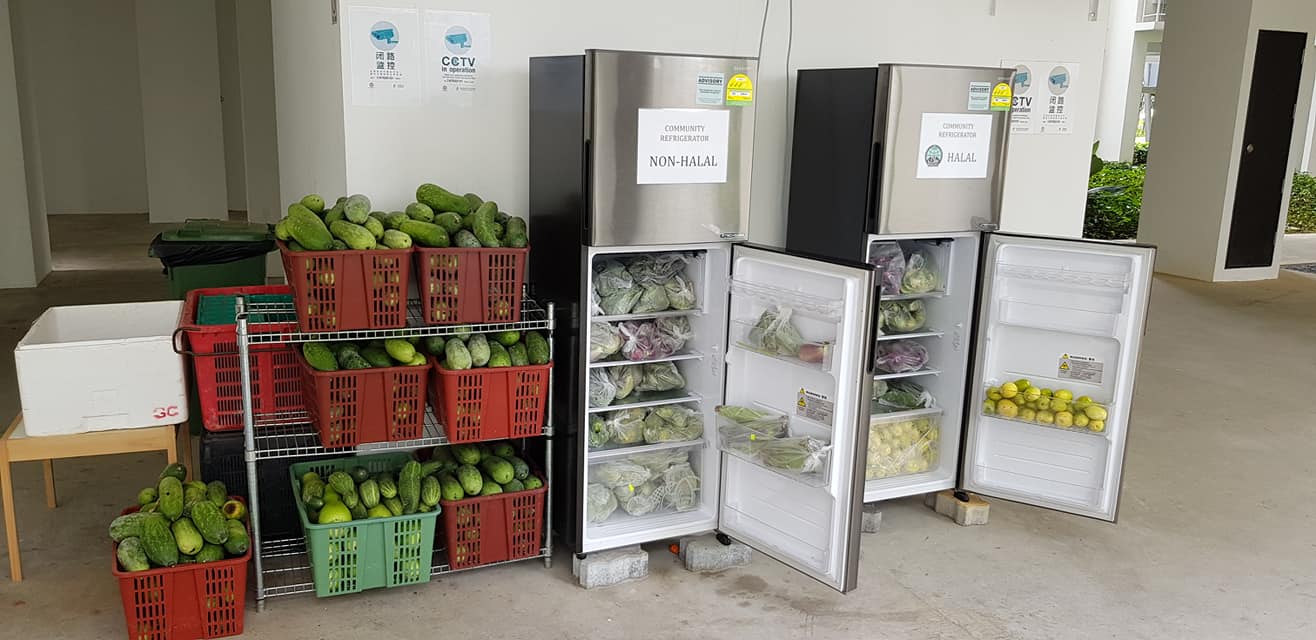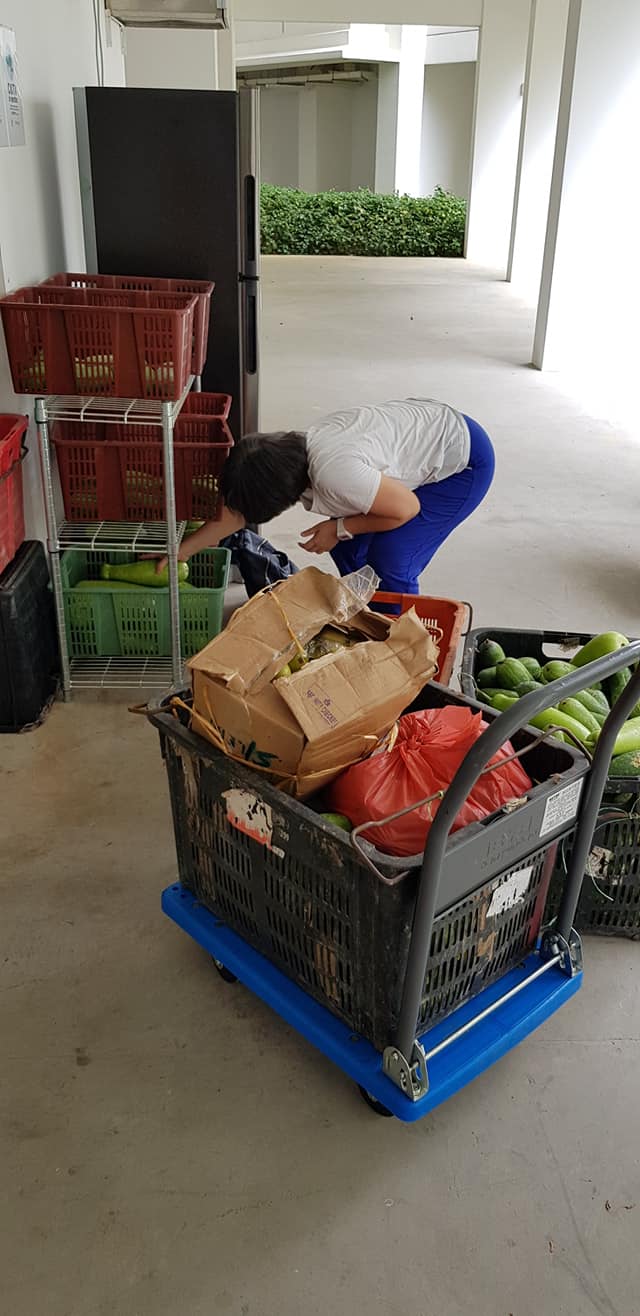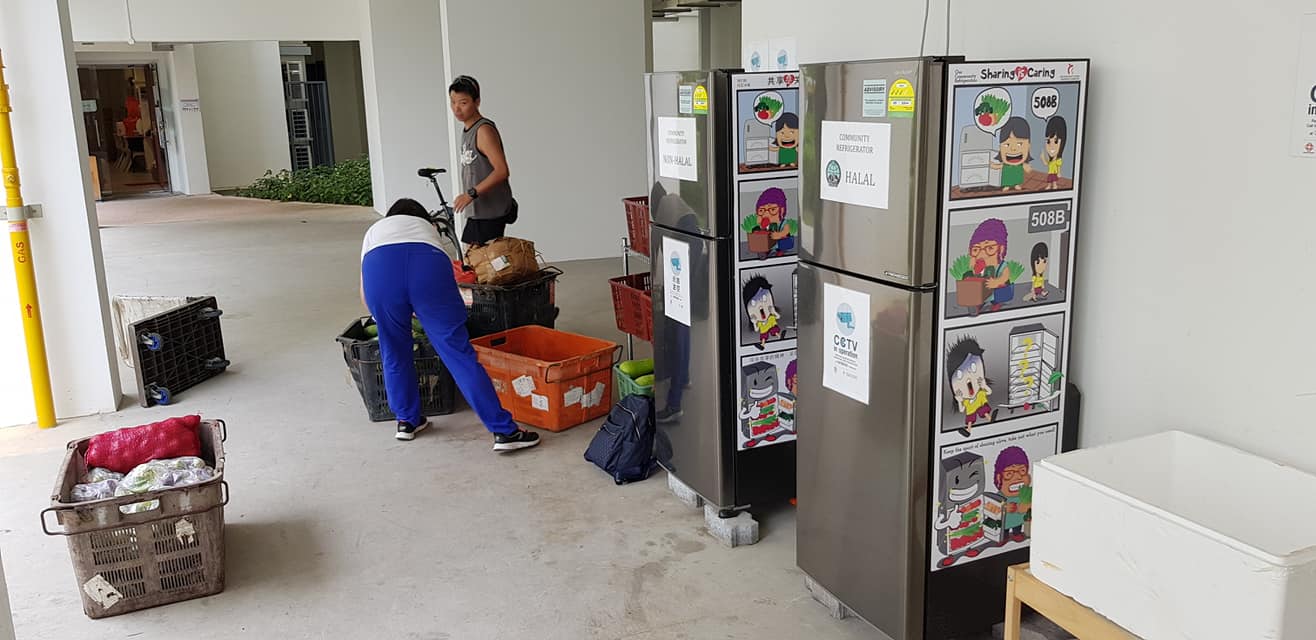 [related_story]
Besides having cameras to monitor the area, there are also interesting comics pasted on both refrigerators to gently remind users to be considerate and only take what they need.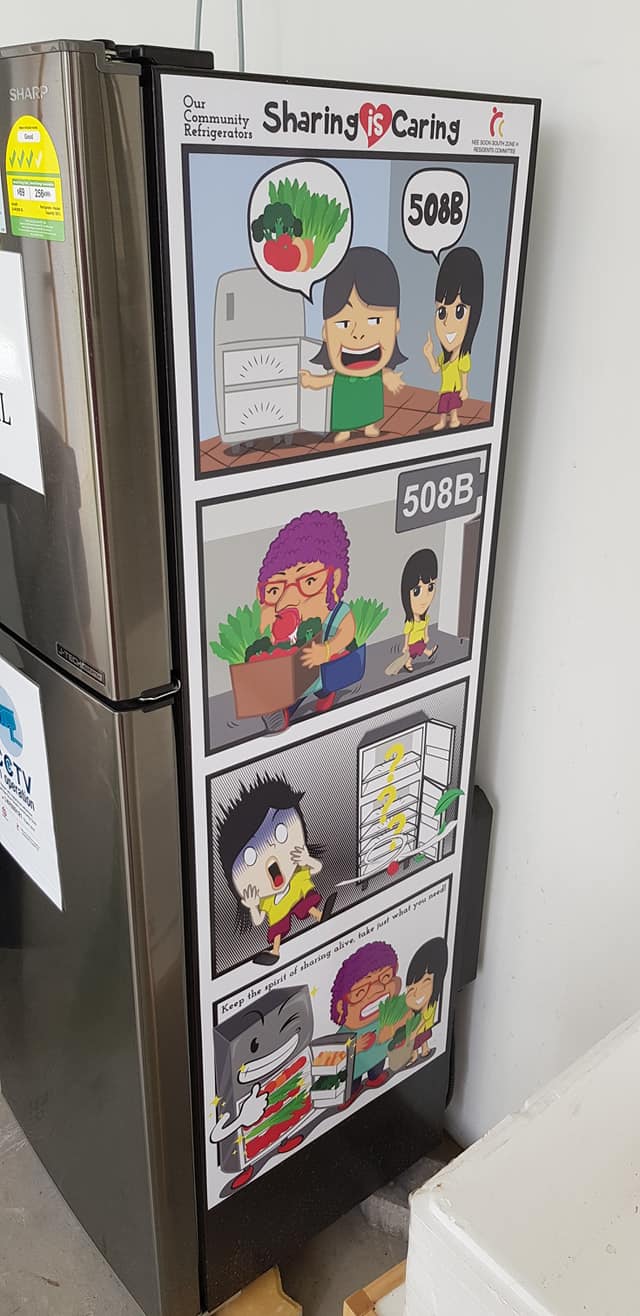 Help the needy
This community refrigerators initiative first started in February as a 3-month trial and aims to help needy residents who live in rental flats in Yishun South.
The vegetables are also supplied by nearby community gardens and donations from residents. 
Giving it all that familiar kampung spirit feel.
Residents are also encouraged to gather to help pack vegetables and there is a group of volunteers managing the space as well.
All in all, great initiative.


Yay.
Top photo collage from photos of Yihong Daniel Yap.
[related_story]
If you like what you read, follow us on Facebook, Instagram, Twitter and Telegram to get the latest updates.